Have you ever wondered how to earn money online without investment by typing? In this article we will show you how to make money with zero investment by writing/typing online.
Is it possible to make money just by typing? Yes!
Typing is a basic skill that most of us possess as it is essential in the modern world to work on a computer. You can leverage this skill to start making some extra money online or even start a new career as a freelancer.
Most of the ways to make money online by typing are things like transcription, captioning, and freelance article writing. You really don't need any experience to start making money with typing online.
Here is a brief overview of some of the different methods that you can use to start making money with typing online as a beginner.
Disclosure: Please note that some of the links on this page are affiliate links. This means that we may earn a commission, at no cost to you, if you decide to make a purchase after clicking through the link. Please understand that we have experienced all of these companies, and we recommend them because they are helpful and useful, not because of the small commissions that we receive if you decide to buy something through our links. Please do not spend any money on these products unless you feel you need them.
SIDENOTE! INVESTING DIVA!
You are invited to
attend a free webinar
by my friend, Kiana Danial. She is a professor of Wealth Management at Baruch College in New York, and has a decade of experience in the forex, stocks and ETF markets.
In this exclusive free webinar, Kiana will reveal her personal secrets and the exact strategies she uses for her university students to:
– Make more in one day getting their money to work for THEM, than they can a MONTH working a 9-5 job.
– NOT having to stick to their screen and analyze the markets all the time
– Start with A LITTLE initial investment
*** Plus – You'll get A FREE copy of her trading hacks e-book just for signing up today!
There are very limited seats available so claim yours now!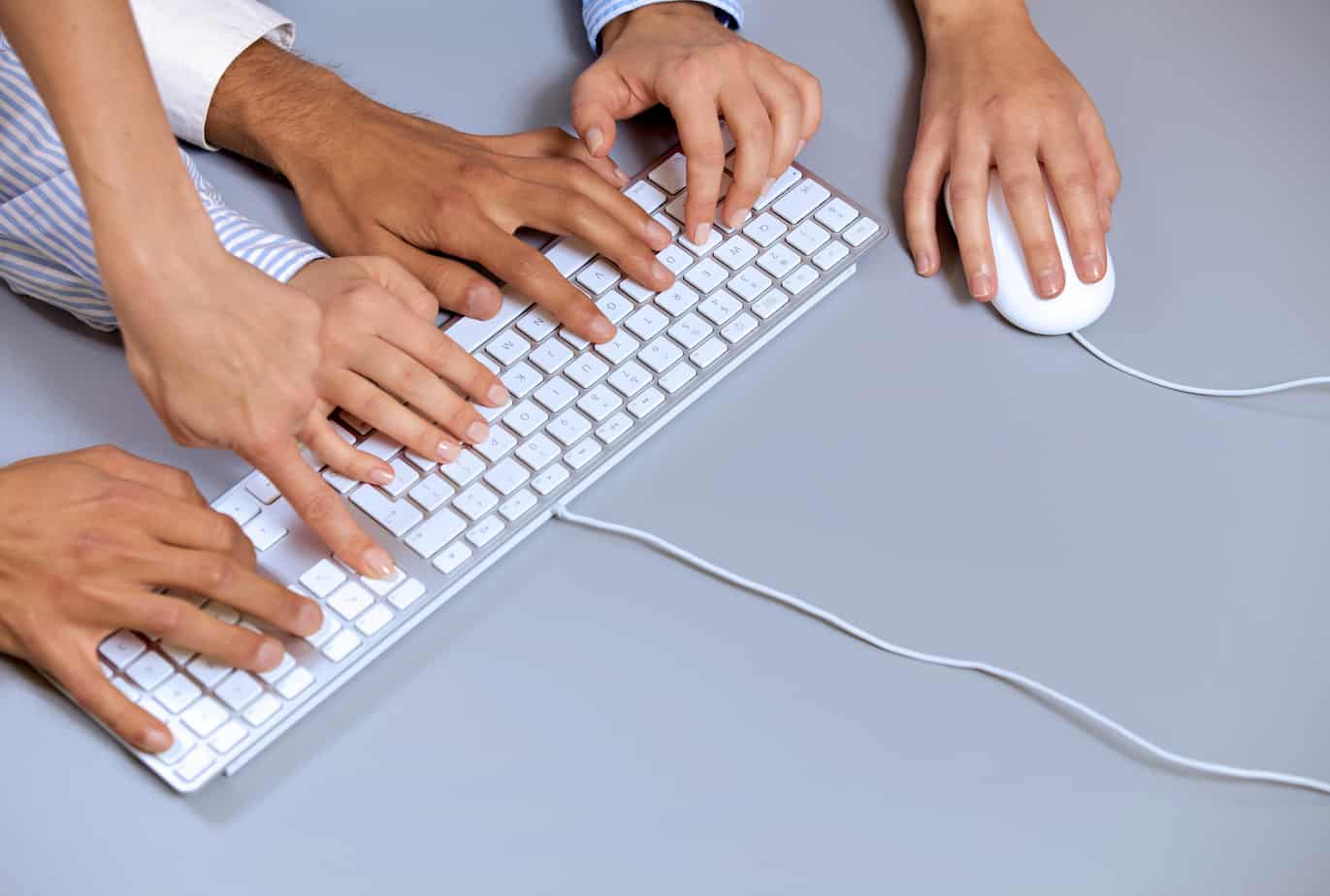 Transcription Work
Transcription work is a relatively simple concept. All you have to do is listen to a video or audio file and type out exactly what you hear. You can get paid about $20 per audio hour. Be careful of the term 'audio hour' though and remember that transcribing one audio hour will take significantly longer than an actual hour.
Freelance writing work
Freelance writing involves writing articles for businesses, authors, online publications and even bloggers. This is a great way to get started making money online. As bloggers we regularly hire freelance writers to write about topics that they are expert in that we know very little about.
Writing is hard work and sometimes we just need to outsource the work to others. Typically, the rate of pay for a freelance writer can be anywhere from $200 to $2,000 per article! The exact amount depends on the level of experience and niche.
Captioning Work
Captioning is the process of transcribing the audio content in a movie, TV show, or life event into written words and displaying them on the screen. You know the words that appear at the bottom of the screen while you're watching a TV show? A captioner is the person that is responsible for making this happen.
Captioning can pay up to about $40 per audio hour.
Here are the top 10 websites that you can apply to, if you want to make money typing online without any experience. They are all suitable for beginners. You will find a mixture of transcription, freelance writing and captioning sites to choose from below.
Rev.com is a great place to find work typing online. They are a great place to start and have a huge variety of freelance jobs to choose from for all skill/experience levels.
Tips on pitching for freelance writing work
When you're looking to pitch a website (like any of the above sites) you want to make sure that you read the pitch guidelines or the contributor guidelines very carefully and follow them to the letter. Most websites will not consider your pitch if you stray too far from their guidelines.
Sometimes the company will deliberately try to weed out pitchers by making sure that they put in specific guidelines. If you do not include these guidelines within your pitch you will automatically be discarded. Basically, a type of filter to thin the crowd.
Many people think that when you pitch a site offering them freelance writing services that all you need to do is to show that you're able to write error-free content. This is not the case. It is just the bare minimum that is expected as a freelance writer.
If you want to win the best jobs, you have to prove that you have value by showing them great examples of your previous work. Here are a few ways to do that:
Medium.com. Medium is a free online platform where you can build a portfolio of your work. You can even get paid to do this!
WordPress. You can start a blog on WordPress to show case your writing and attract clients.
Google documents or Microsoft word. You can just simply send samples of your work via email to your prospective clients.
Keep your pitch short and relevant to your target client that you're pitching to. Be careful not to fall into the trap of sending copy and paste email pitches. Make sure that you look up the person's name and personalize the pitch to them.
You wouldn't believe how many times we have received freelance writing pitches that don't even start by addressing the correct gender! For example, make sure if you're writing to a woman that you do not start the email with 'Dear Sir'. Trust me, it happens way more than you can imagine.
Mention something specific to them, their business or how you can help them specifically. This way they know that you're actually talking directly to them and take you more seriously.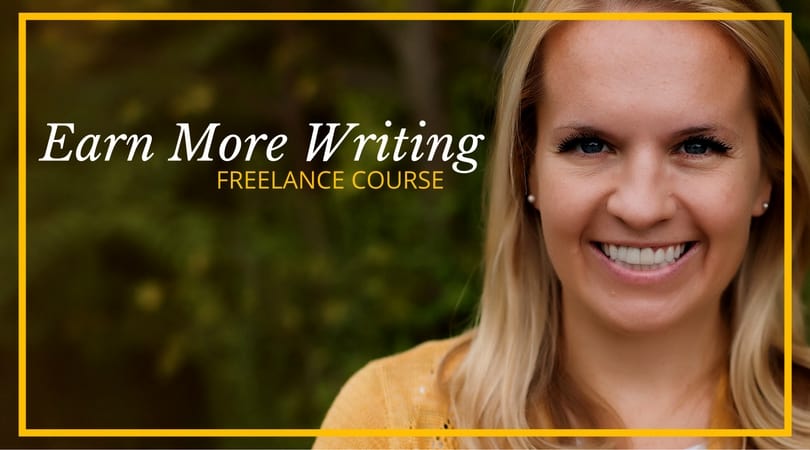 How to learn freelance writing skills
There are many courses that teach you how to start a freelance writing business online. The best course that we have found is called Earn More Writing by Holly Johnson. Holly is a remarkable writer and she has been able to earn more than $200,000 a year as a freelance writer.
In her course, Holly shares many of the secrets to success that she has used to make over $200,000 a year as a freelance writer. The course is completely comprehensive and there is even a free training webinar that you can try out to see if freelance writing might be a good fit for you.
You can make money freelance writing as a beginner, but if you want to take your income to the next level you should definitely invest in a good course.
We wrote a full review of Earn More Writing if you are interested in learning more.
How to learn transcriptions skills
Transcribing as a beginner is a relatively easy task. However, in order to maximize your earnings and minimize your work you may want to try and learn how to become as efficient as possible.
A great course that you can use to learn transcriptions skills, tips and secrets is called Transcribe Anywhere. The course is extremely comprehensive, and it covers everything that you will ever need to know in order to be a successful transcriber.
For example, many people don't realize that you can use specialized software and a foot pedal to replay audio and minimize the amount of effort needed to complete a transcription. This is just one of the tricks that an experienced transcriber can teach you that will really help your efficiency.
You can check out this free mini guide if you're interested in learning more about Transcribe Anywhere or general transcription.
Conclusions
I hope that we have introduced you too many different websites and ways to make money online with typing as a beginner. When you are starting out, you may not make much money. However, as you gain experience it is quite possible to turn these side hustles into a full-time income sources.
Do you know any interesting ways to earn money online without investment by typing? Tell us in the comments below if you know how to make money with zero investment or how to earn money online by typing.
Typing is a skill that most of us have and we can capitalize on that skill. If you're typing is not particularly strong, you can improve it and increase the speed of your typing with the programs that you can find on Google.
Good luck!
Russell and Maleah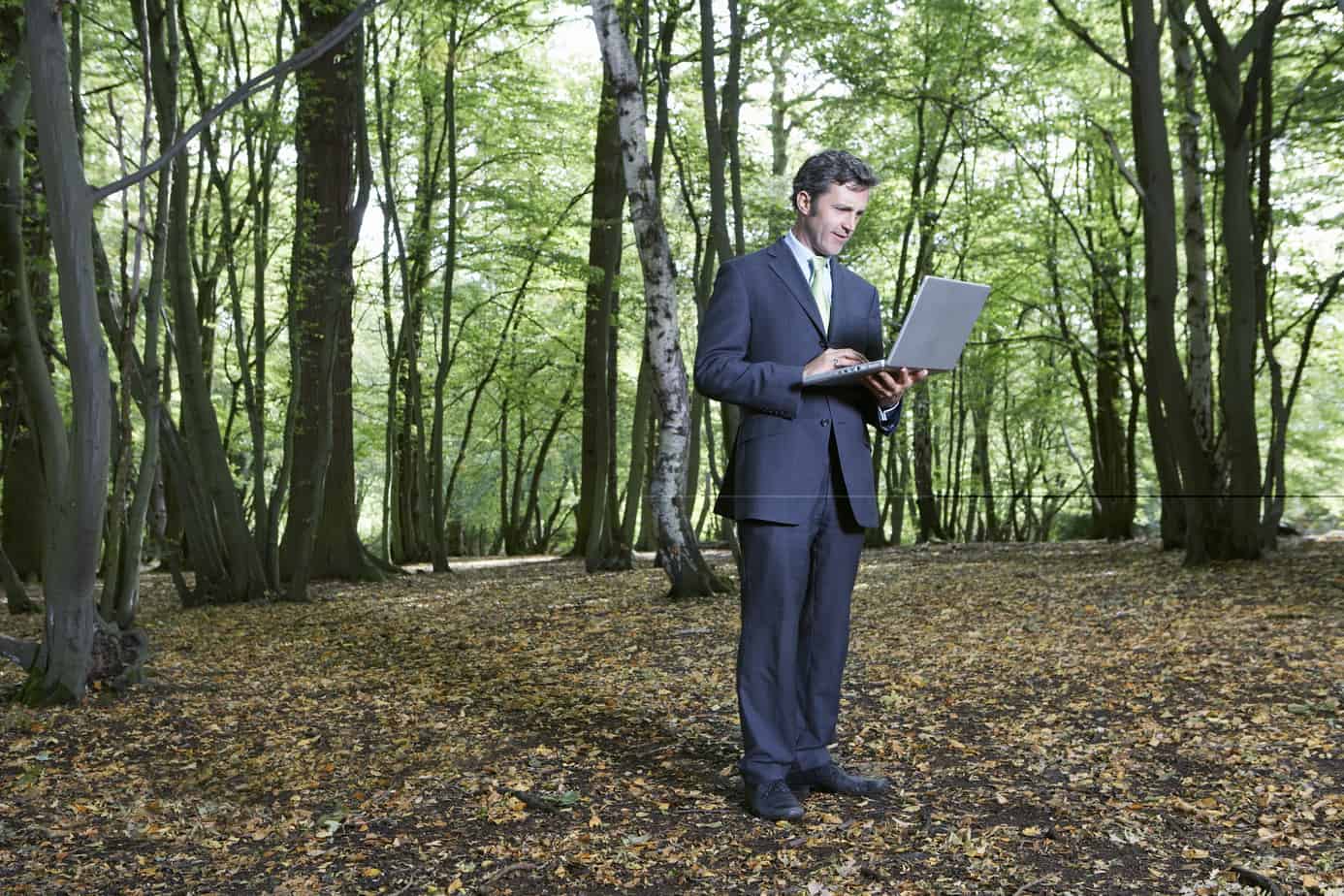 Related Articles – how to earn money online by typing
Start a Proofreading Side Hustle
Legit Jobs that Pay Weekly Online
Let us know below if you know any interesting ways to earn money online without investment by typing. We are definitely interested in hearing anyways about how you make money online by typing or how you make money with zero investment online or offline!