Welcome to our "7 Useful Blogging Tips For Beginner Bloggers" article!
Starting a blog to make money is probably the most profitable side job you can start. Many bloggers are making $10,000 – $100,000 a month! Starting a blog for the first time can be pretty intimidating. This is not surprising – being a blogger is not a common occupation! Blogging is probably not something that your friends and family will understand. We have been blogging for 4 years now and have yet to meet another blogger in real-life! Many people don't understand how we make money from blogging.
You can make money blogging – it is not easy, but with a little hard work now can result in a lifetime of financial freedom. Success with blogging does not happen overnight – usually not even in the first year. It has taken us years to make a full-time living from our blogs. Hopefully, this article will help you to not repeat our mistakes and to help you make a profit from your blog quickly.
Here are our top tips for anyone starting to set up a blog or are considering starting one soon.
Disclosure: Please note that some of the links on this page are affiliate links. This means that we may earn a commission, at no cost to you, if you decide to make a purchase after clicking through the link. Please understand that we have experienced all of these companies, and we recommend them because they are helpful and useful, not because of the small commissions that we receive if you decide to buy something through our links. Please do not spend any money on these products unless you feel you need them or that they will help you achieve your goals.
LEARN HOW TO WIN 90% OF YOU TRADES IN 90 SECONDS!
>>CLICK HERE TO LEARN MORE! <<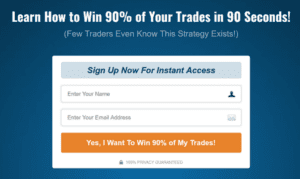 Bullseye Trades: Best Alerts Service

Every Monday at the market open, Jeff sends you his weekly Bullseye Trade.
2022 has been AMAZING for these Bullseye Trades!
(+50% to 300% per week in my experience)
SIDENOTE! INVESTING DIVA!
You are invited to
attend a free webinar
by my friend, Kiana Danial. She is a professor of Wealth Management at Baruch College in New York, and has a decade of experience in the forex, stocks and ETF markets.
In this exclusive free webinar, Kiana will reveal her personal secrets and the exact strategies she uses for her university students to:
– Make more in one day getting their money to work for THEM, than they can a MONTH working a 9-5 job.
– NOT having to stick to their screen and analyze the markets all the time
– Start with A LITTLE initial investment
*** Plus – You'll get A FREE copy of her trading hacks e-book just for signing up today!
There are very limited seats available so claim yours now!
1. Start A Blog On WordPress.org
Starting a blog on WordPress.org using an independent hosting company (like Bluehost) is our #1 tip for beginner bloggers.
Starting a blog on a free platform like Blogger, WordPress.com or Wix, may seem appealing, but it will probably not produce a high-quality blog that actually makes you money. There are so many reasons why, here are just a few of them:
Free sites do not allow you to put advertisements on your site. On-site ads can be a lucrative source of income for your blog, so this is a big drawback to using a free platform.
Ownership: You do not actually own any of the content uploaded to a free blog, unless you self-host on a site like WordPress.org. This means your entire free site could just be gone one day! Don't risk it.
Professional Appearance: Having your own customized domain name (e.g. www.mysite.com) is only possible when you self-host your blog. The free blogging platforms always include an ugly extra part in the name (e.g www.mysite.wordpress.com as opposed to the much more clean, www.mysite.com, if you self-host.
If you are just setting up a blog for fun or you don't really care about making money from it, then most of these points may be of no concern to you. However, if you are serious about making a professional blog that can be monetized, then you should go the self-hosting route.
Our advice is to start a WordPress.org site using Bluehost as the hosting company. We have personally used Bluehost for years and we have been very happy with the customer support and performance of our blogs.
If you sign-up for hosting with Bluehost (hosting is the place where your blogging files are all stored and backed up), you get a free WordPress.org site that is very easy to set up and a free domain name.
Bluehost has been working with WordPress for years and together they are the number 1 choice for professional bloggers. By starting out with WordPress + Bluehost, you will be setting yourself up for long-term success.
Be sure to check out our step-by-step How To Start A Blog tutorial that walks you through how to set up a WordPress blog with Bluehost in just 10 minutes.
LEARN HOW TO WIN 90% OF YOU TRADES IN 90 SECONDS!
>>CLICK HERE TO LEARN MORE! <<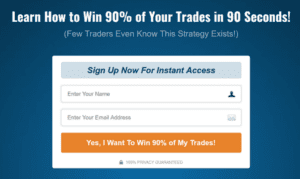 Bullseye Trades: Best Alerts Service

Every Monday at the market open, Jeff sends you his weekly Bullseye Trade.
2022 has been AMAZING for these Bullseye Trades!
(+50% to 300% per week in my experience)
2. Invest In Your Blogging Education
Blogging to make money takes a lot of time and hard work. They say that failure is good, and that you will 'learn from your mistakes'.
Here is something that we have learned – you can learn from mistakes, but they don't have to be YOUR mistakes. It makes more sense to learn from other people's mistakes so that you can get your blog profitable as quickly as possible. Early blogging success is crucial so that you don't quit before you have given your blog enough time to succeed.
What we have found is that you can boost your blog traffic and income quite considerably for relatively small amounts of money.
We have found that taking high-quality courses that are written by some of the best established bloggers in our niche has been an amazing way to increase our blog traffic and income.
Our favorite online blogging course, that have given us the biggest return on investment is Making Sense of Affiliate Marketing. Affiliate marketing (selling other people's products on your blog for a commission) is one of the best ways to make money from your blog. The material in this training course has massively increased our blogging income. We saw great results within just a few months of taking the course.
3. Create Blog Posts With Great Content That People Want
This may seem obvious, but you have to create blog posts that people actually want. If you focus on creating content that people are searching for, then you will gain traffic much more quickly.
This is such an important concept: focus on creating content that OTHER people need and want. Blogging is all about full-filling the needs of others. This might mean you have a bit of a problem if you want to blog about some very obscure topic because YOU enjoy it. You may find that topic stimulating, but if you want to make money, then you need to write about topics that other people will find useful.
This also might mean that the majority of your writing ends up being about topics that you are not super passionate about but that your audience is.
4. Don't Forget To Spend Time Driving Traffic To You Blog
You are probably familiar with the quote 'Build it and they will come!', well this is not true for blogs. If you write a blog post and do nothing to promote it, you will likely never see any traffic to it. Our advice is to spend half of your time promoting your blog posts on social media and working on SEO. Three years after starting our first blog, we discovered a traffic source that works really well. It is free and drives millions of visitors to people's blogs on a daily basis! The trick to driving traffic to a new blog is to use social media (Pinterest, Twitter, Instagram and Facebook) to target new potential visitors to your blog. It is also very important to work on SEO as well because you never whether an algorithm change in Pinterest, Twitter, Instagram, and Facebook will result in reduced traffic.
This article explains exactly how we managed to take a new blog from 0 – 44,000 monthly views using Pinterest in just a few weeks.
Traffic from google searches will eventually play an important role in the growth of a blog, but it does take a while to get substantial traffic from google. We started working on SEO for this blog from day one, but the majority of our visitors still come Pinterest.
LEARN HOW TO WIN 90% OF YOU TRADES IN 90 SECONDS!
>>CLICK HERE TO LEARN MORE! <<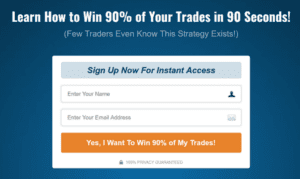 Bullseye Trades: Best Alerts Service

Every Monday at the market open, Jeff sends you his weekly Bullseye Trade.
2022 has been AMAZING for these Bullseye Trades!
(+50% to 300% per week in my experience)
5. You Have To Be Committed

Blogging to make money requires a level of dedication and commitment that most people are not comfortable with. It can be difficult to sustain the commitment for the time that it takes to make a blog a monetary success. If you can't commit enough time to your blog, it will be hard for you to monetize it. A blogging journey can take years to see results, which is the most difficult part of blogging for us.
6. Good Quality Free Images
People generally don't like to read massive blocks of text. We find free high quality stocks photographs to use on this blog from 3 main sites:
These are just our favorite 3 stock photograph sites. There are many more out there, where you can find nice pictures for your blog. Always be sure to check that you have the right to use the pictures.
7. Patience Is Important
You will need to have A LOT of patience with a new blog. This is something that I struggle with every time my wife and I start a new website. My wife, Maleah, is so much better at demonstrating patience with websites and blogs than I am!
Stress usually results from reality failing to meet my expectations. In our case, if a new blog doesn't immediately skyrocket with massive amounts of traffic and income – it causes me to get depressed and frustrated. I prefer to think that I just have high expectations for our projects!
Anyway, our final piece of advice for a new blogger is to have patience with their blog. It takes time to make money with a new blog – if you are making any money within a few months, you are ahead of the pack. It is super important to have the faith and optimism that your blog will continue to grow and it is totally possible to make a full-time living from your blog.
Good Luck!
Russell and Maleah
Do you have any good tips for new bloggers? Share your tips or blogging story below!
Related Articles:
How Much Does It Cost To Start A Blog?