Art of Charm's Captivate and Connect Course Review by Mark
Hi guys, we thought that it would be cool to do a review of something a little different for once! So, we asked Mark to give us the run down of The Art of Charms Captivate & Connect course!
Success in life and business depends a lot on intangible skills – like the ones that The Art of Charm teach!
Enjoy!
Russell and Maleah
P.S don't forget to come and follow us on YouTube as we explore the world of money making, stock trading and investing!
SIDENOTE! INVESTING DIVA!
You are invited to
attend a free webinar
by my friend, Kiana Danial. She is a professor of Wealth Management at Baruch College in New York, and has a decade of experience in the forex, stocks and ETF markets.
In this exclusive free webinar, Kiana will reveal her personal secrets and the exact strategies she uses for her university students to:
– Make more in one day getting their money to work for THEM, than they can a MONTH working a 9-5 job.
– NOT having to stick to their screen and analyze the markets all the time
– Start with A LITTLE initial investment
*** Plus – You'll get A FREE copy of her trading hacks e-book just for signing up today!
There are very limited seats available so claim yours now!
Can $27 Buy a More Prosperous Life?
What did I Learn Inside the Art of Charm's Captivate + Connect Course ?

At Unconventional Prosperity, Russell and Maleah write about the "journey of living a prosperous life in an unconventional way."
What is a prosperous life?
Money? Travel? Leisure? Not working a job you hate?
Lots of people describe prosperity this way.
The guys at The Art of Charm include quality relationships in their success list. They think success equals successful connections.
So, I wanted to review their Captivate + Connect course. It's a catchy title for a relationships workshop — better than, oh say, The Relationship Workshop! But I wanted to find out if it was more than a cool little title.
Is it possible that you can change your relationships (and therefore increase the probability of a "prosperous" life) with this $27 workshop?
What is The Art of Charm?
The Art of Charm is a relationship coaching company run by AJ Harbinger and Johnny Dzubak.
The duo coach members in mastering human dynamics, relationships, and becoming your best self.
Johnny and AJ lead relational Bootcamps, courses, and a popular weekly podcast. Their goal is to help everyday people learn to become higher performers, better spouses, partners, and coworkers.
The Art of Charm's mission is to help people live extraordinary lives — and that starts with powerful communication & strong relationships.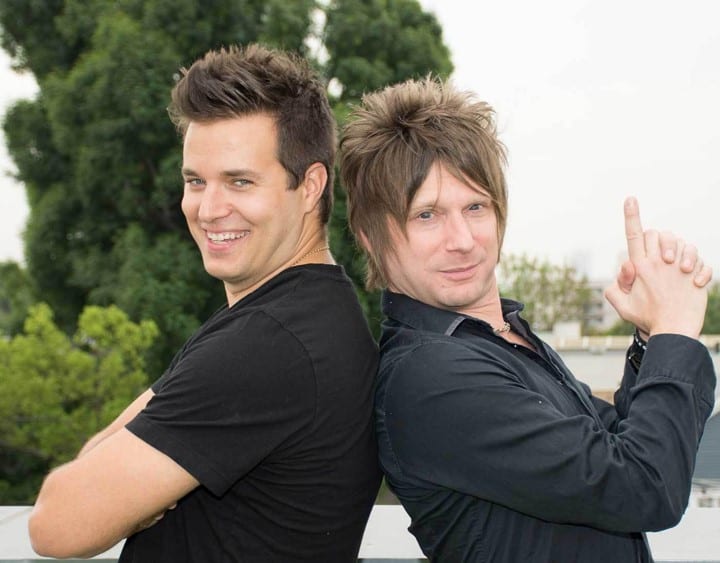 AJ Harbinger
AJ was on the fast track, pursuing his Ph.D. in Cancer Biology at the University of Michigan and working in the high-pressure environment of a research lab.
He learned that performing well at your job isn't always enough as they passed him over for opportunities and even having some of his proudest contributions overlooked.
Something was missing.
His desire to figure it out was the inspiration for starting the Art of Charm Podcast over a decade ago. It was an opportunity to talk to world-class experts and high achievers and learn how they found success in all areas of their lives. It was the scientist in him – have a problem, study it, and break down what's going on.
Johnny Dzubak
Johnny's first love was rock 'n roll. Being an international rockstar was his dream.
He eventually toured the world and owning stages. But when the music stopped, something became clear to him. The life of a rockstar was lonely and left him wanting more in his personal life…connection and deeper relationships.
Stepping away from music, he dedicated himself to learning everything about what makes us tick and how relationships work. That's when he found his second love, helping others develop meaningful relationships that make life worthwhile.
What is Captivate + Connect?
Here's a crazy question for you — what if you could consistently captivate and connect with anyone without changing who you are…even if nobody is listening right now? Sound too good to be true?
Here is how AJ and Johnny describe the course:
You want to become a better communicator so you can change the narrative, show up as your best self, and build meaningful relationships that take your life & career to the next level.
When you're able to show up powerfully, communicate exactly what you want, and get others on board – the possibilities for your life are endless… and that's where 'Captivate + Connect' comes in!
Captivate + Connect isn't your run-of-the-mill online course with a bunch of bluster and strategies that aren't backed by science.
These are the same proven strategies we share with billionaires, Olympic athletes, and elite special operators to find even more success! Over the last 15+ years – we've helped over 9,000 amazing people become their best selves and live extraordinary lives.
And we've been asked countless times for quick, high-value training to help you be seen and heard more in your communication — training that would help you have the kind of conversations that move the needle and relationships that make a difference.
We knew we wanted to help, but the internet is already FULL of "cookie-cutter" solutions that simply don't work, aren't backed by science, or feel awkward & inauthentic in practice. So, we created something different (and frankly, far better).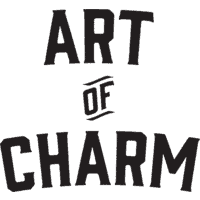 WHAT DO YOU GET FOR $27?
Captivate + Connect comprises three core modules, plus two bonus sessions:
Part 1: Captivating Conversations — 32-minute audio program, plus 18-page PDF slide deck on how to make a good first impression, ask good questions, and make "We" not "Me" statements
Part 2: Connect with Anybody — 29-minute audio program, plus 16-page PDF slide deck on 4 common relational styles and which is best to have healthy relationships
Part 3: Magnetic Influence — 11-minute audio program, plus 9-page PDF slide deck on how to build "social capital" with people
BONUS 1: The Charisma Code — 62-minute audio program on how to become the most charismatic version of yourself
BONUS 2: The Conversation Formula — 19-minute audio program loaded with helpful hints on how to have real conversations without the fear of having a real conversation
After subscribing, users log onto the Captivate + Connect website.
The course is a combination of audio/video files and PDF worksheets.
Art of Charm also offers a $67 upgrade called Social Capital on how to build your personal network. If you dislike the Captivate + Connect course you can get 100% of your money back within 7 days of purchase.
What is the goal of the Captivate + Connect workshop?
Captivate + Connect tries to help us win people over and grow relational influence rapidly! AJ Harbinger and Johnny Dzubak ask us to reflect on how to grow in our relationships:
With coworkers — do you speak up, but something always seems to get lost in translation? Do you lose the impact you thought you might have? Captivate + Connect might help.
With friends — do you want people to have a favorable impression of you? Do you wish you could get a "do-over" in your friendships? Captivate + Connect could be for you.
With partners — do you want deeper connections, but your conversations seem superficial or forced?" Captivate + Connect can show you how.
How does Captivate + Connect help? It teaches us to…
Focus on how someone feels rather than what we want to say next
Take a genuine interest in others
Ask powerful questions in any conversation
Avoid the major pitfall that sinks most conversations
What other relationship advice is inside the course?
Of course, if you want the full coaching program, then go to the sales page here and pay $27. Once you are a subscriber, here is what you can expect.
Part 1: Captivating Conversations — this session covers how to make a powerful first impression, leveraging body language, asking captivating questions, and the power of emotional bids
Part 2: Connect with Anyone — this session covers the importance of adding "value," the power of being "cooperative," and creating a captivating relational "story structure"
Part 3: Magnetic Influence — this session covers the concept of social capital and how to use the "5-minute favor" to impact others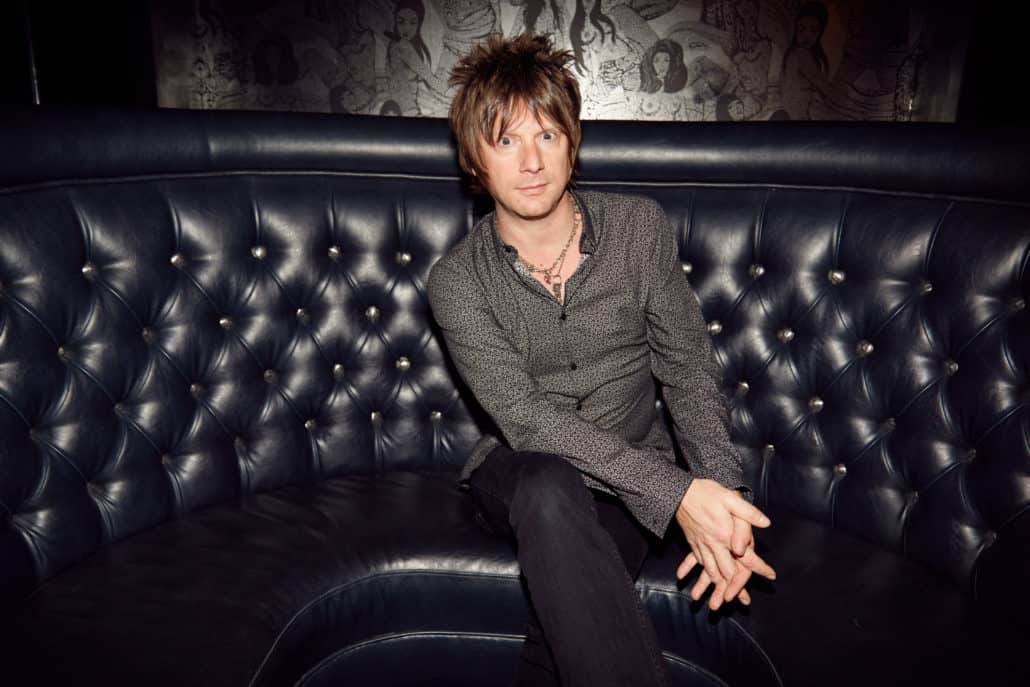 Art of Charm's Captivate and Connect Course Review: Is Captivate + Connect worth $27?
Yes. Captivate + Connect is probably worth many times more than the $27 price tag. Why?
Because you are likely to experience hundreds (if not thousands) of dollars in the value of improved relationships. Captivate + Connect is a basic overview, not advanced training. Most of us know we should already use these relational skills.
However, I'll be working harder at listening, asking good questions, and giving more value than I take.
Imagine this scenario — you are at a business dinner with a prospective client. Instead of defaulting to your nervous, insecure relational style, you decide to ask curious questions to get to know your client better. This one shift might yield thousands of dollars in return (and obviously would be worth more than $27).
Captivate + Connect shows how to be others centered.
In Part 2, Harbinger and Dzubak give some simple advice — taking value (attention, approval, acceptance) disconnects us. Giving value first and allowing others to receive attention, approval, acceptance creates connection.
Many of us make a mistake in life and business of taking value vs. giving it. This mistake hurts our pursuit of a prosperous life because it makes us self-centered. Essentially, The Art of Charm tries to improve our relationships by being others focused.
If we did this more, it would work.
Can $27 buy a more prosperous life? I don't know.
However, I do know that IF you use the tips in this course, I'm confident you will improve your relationships (which can lead to the life you desire). If that happens, then $27 is a puny price to pay.
Art of Charm's Captivate and Connect Course Review: Related Articles
Kim Perell's Side Hustle Accelerator Review
10 Awesome Passive Income Ideas
How to Get Stock Alerts For FREE!
Cole Schafer's Copywriting Course Review
Motley Fool Stock Advisor vs Rule Breakers Review
Was Mark's Art of Charm's Captivate and Connect Course review helpful?