Financial Freedom – 10 things we did to achieve it!
It was just a few short years ago that we were slowly accumulating more and more debt.
These days, we have achieved a modest level of financial freedom (working on what we WANT to work on without worrying about how much money we earn).
It all started about 4 years ago with different side hustles that allowed us to pay off our student loan debt and start actually saving money.
We really started to seriously pursue extra ways to make money when we lived in Seattle in 2014.
Anyone who has lived in a big city knows that it is expensive! Our regular job incomes just weren't making ends meet, despite living very frugally.
Our blog is dedicated to helping other people make extra money and to learn the mindset involved with obtaining financial freedom. It is not an easy path, but neither is sticking with a 9-5 job that barely pays the bills!
We thought that it would be fun and informative to list the 10 things that we have done over the years that have helped us to escape the 'slavery' of regular employment.
We have made extra money and saved money from all of the ways listed below and we firmly believe that you can too!
Disclosure: Please note that some of the links on this page are affiliate links. This means that we may earn a commission, at no cost to you, if you decide to make a purchase after clicking through the link. Please understand that we have experienced all of these companies, and we recommend them because they are helpful and useful, not because of the small commissions that we receive if you decide to buy something through our links. Please do not spend any money on these products unless you feel you need them or that they will help you achieve your goals.
LEARN HOW TO WIN 90% OF YOU TRADES IN 90 SECONDS!
>>CLICK HERE TO LEARN MORE! <<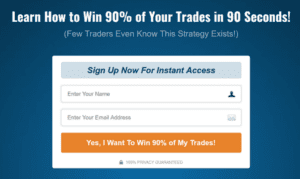 Bullseye Trades: Best Alerts Service

Every Monday at the market open, Jeff sends you his weekly Bullseye Trade.
2022 has been AMAZING for these Bullseye Trades!
(+50% to 300% per week in my experience)
SIDENOTE! INVESTING DIVA!
You are invited to
attend a free webinar
by my friend, Kiana Danial. She is a professor of Wealth Management at Baruch College in New York, and has a decade of experience in the forex, stocks and ETF markets.
In this exclusive free webinar, Kiana will reveal her personal secrets and the exact strategies she uses for her university students to:
– Make more in one day getting their money to work for THEM, than they can a MONTH working a 9-5 job.
– NOT having to stick to their screen and analyze the markets all the time
– Start with A LITTLE initial investment
*** Plus – You'll get A FREE copy of her trading hacks e-book just for signing up today!
There are very limited seats available so claim yours now!
How You Can Achieve Financial Freedom
Here are a few things to keep in mind when you are pursuing financial freedom. What exactly is considered financial freedom? Here are a couple of questions about how to achieve financial freedom that we get asked on a regular basis.
1. Financial freedom definition
Financial freedom means that you have enough wealth, such that you do not have to work for money. It is a good position to be in!
2. How to get financial freedom fast?
There is no real 'get rich quick scheme' that will get you to financial independence. It requires a lot of work and dedication to build real wealth as well as some risk taking. If you are looking for some ideas or tips to achieve financial freedom, then the next section should help you out!
How We Achieved Financial Freedom and How You Can Too
1. We made money from trading stocks online.
We started trading stocks to make some extra money back in 2014. It is totally possible to make a few hundred or a few thousand dollars extra every month with stock trading if you know what you are doing. You can get started for free with a simple phone App called RobinHood. RobinHood lets you trade without having to pay any commissions and it is 100% free.
If you sign up for a RobinHood trading account through my link, you can claim a share in a stock for FREE! The price of the free stock that you receive will be in the range from $3.50 all the way up to $200 per share!
Trading stocks is risky, so we recommend that you learn the basics and trade with small amounts to gain experience. There are many free resources online to learn the different stock trading strategies. It is a high risk, high reward way to make extra money, but it helped us pay off student loan debt, so we love it!
One tactic we used was to sign-up to receive stock trading education and 'buy alerts' that an expert would send via text and email. Some swing trading strategies are quite easy to simply copy and make some money from!
We still trade stocks almost every day, but it is more of a hobby now than a serious way to make extra income. Still, we make a little bit extra every month from stock trading.
2. We started making money with blogging and affiliate marketing.
Blogging about stock trading and how we make money online is one of our primary income sources. We started blogging around the same time we started trading stocks. In the beginning, the blog was a way to discuss stock trades and services related to our stock trading.
We made our first $30 commission within about 6 weeks of starting a blog. It has been a long journey but now we make thousands of dollars every month online. Blogging takes a lot of hard work but it is a lot of fun and it is one of the best ways to make money online!
Here are some articles to help you get started blogging or improve your income from your blog:
How To Start A Blog: Step-by-Step Guide
How To Make Money From Your Blog FAST!
Wealthy Affiliate Review – The Best Affiliate Training!
How Much Does It Cost To Start A Blog?
7 Useful Blogging Tips For Beginner Bloggers
You might also find it useful to have a look at our various income reports that show exactly how we make money online. We share these reports to inspire you, and to help people realize that it is possible for people to make money blogging.
One thing that we found really helpful in our journey to building our blogging income was to invest in lots of different online courses. These courses really helped us to rapidly build income online and we highly recommend them if you are determined to build massive online income quickly.
People always seem to be confused about how a blog can make money. This is probably the question that we get asked the most when we talk about our blogs.
Our favorite way to make money from a blog is to include affiliate links to products that we love. If someone clicks through our link and purchases a product, we get a small commission for that sale. This is one of the most lucrative ways to make money online, with some top bloggers making up to $150,000+ a month from affiliate marketing.
LEARN HOW TO WIN 90% OF YOU TRADES IN 90 SECONDS!
>>CLICK HERE TO LEARN MORE! <<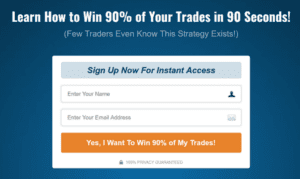 Bullseye Trades: Best Alerts Service

Every Monday at the market open, Jeff sends you his weekly Bullseye Trade.
2022 has been AMAZING for these Bullseye Trades!
(+50% to 300% per week in my experience)
3. We got paid to complete surveys online.
Every little bit of money helps when you are self-employed of building a business. Whenever we have a bad month with the blogs, we know that we can just to a site like Survey Junkie and make a few dollars extra. We hardly ever do it anymore, but it is still nice to know that we could get paid to complete a few surveys if we needed to.
Online surveys can be a great way to make some extra money quickly. They can be quite tedious and repetitive but there are some ways that you can enhance your earnings and minimize the boredom!
We also highly recommend:
These are all sites that you can make a little extra money while you lay in bed or watch TV in the background. Every little bit helps!
4. We babysat for extra money.
Maleah has babysat for money in the past. She used this fun side hustle to make a bit of extra money when we were building our online businesses on the side as well. Babysitting is perfect if you like being around children and it is possible to make a decent full-time living at it.
5. Rented out extra rooms in our house.
We had 3 people rent rooms in our 4 bedroom townhouse for a couple of years. The rent we received covered our mortgage and our utilities and helped us build equity into our house.
We think that this is probably the easiest way that a lot of people could change their financial situations, but unfortunately most people are not prepared to temporarily sacrifice their privacy to help build their wealth.
6. Used the Capital One Credit Card for Amazon Gift Card Rewards.
We have always used credit cards to make money. Yup, you read that right we make money from credit cards. We never pay interest on a credit card balance. Used carefully, credit cards can be a good tool to help you achieve financial freedom.
Here are a couple of tricks we have used with credit cards:
1. Transfer debt that has high interest rate to 0% APR credit cards. We did this a few years ago and it probably saved us thousands of dollars in interest. Just remember that this is just a technique that buys you time – you should plan to be able to pay off the balance on the 0% APR card when the promotional period ends or you will end up paying interest.
2. Credit card sign-up bonuses. You can get hundreds of dollars just for signing up for a new credit card and spending a specified amount within a time frame, usually 90 days.
For example, we recently signed up for the Chase Sapphire Preferred credit card. If you spend $4,000 in 90 days they give $500 cash or $625 in travel.
We easily spend $4,000 in 90 days and we always pay off the monthly balance so that we don't accrue any interest. This is a very easy way to make a little extra money.
Some people have taken this idea of signing up for credit cards for the bonuses to a whole new level, check out this inspiring article – How I Booked A $28,000 Trip To Thailand For $326.42 Step-By-Step. Truly inspiring!
The Capital One Venture credit card does not offer anything as a sign up bonus, but we love it for the excellent rewards. We have used it for years and it has consistently made us $50 – $100 every month in rewards, just for using it.
This might not seem like much extra money, but every $50 adds up. We usually get the rewards as Amazon gift cards or we use the purchase eraser to eliminate purchases when we travel.
LEARN HOW TO WIN 90% OF YOU TRADES IN 90 SECONDS!
>>CLICK HERE TO LEARN MORE! <<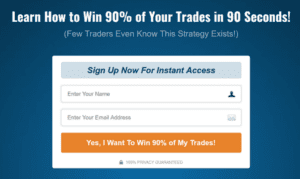 Bullseye Trades: Best Alerts Service

Every Monday at the market open, Jeff sends you his weekly Bullseye Trade.
2022 has been AMAZING for these Bullseye Trades!
(+50% to 300% per week in my experience)
7. Dramatically reduced TV watching time.
The average person watches 30+ hours of TV every week. We cut this down to about 10 hours a week and used the extra 20 hours a week to build our online businesses. This might not be acceptable for everyone, but what if you just cut 5 hours of TV out and used that time to build lasting wealth or income for your family?
8. Used Ebates to get cash back on purchases.
Ebates is probably the most under-rated way to save money online by getting cash back, using coupons, finding the best deals. We love it!
Ebates gives you cash back when you buy something through one of the 2,000+ stores that they are affiliated with. They are able to do this because they essentially split an affiliate commission with you!
The retailer pays Ebates when the customer purchases through an Ebates link and Ebates splits it with the customer. Pretty simple and awesome system. This simple system is how they are able to give you a few percent cash back on so many different products and vendors.
9. Re-invested 10% of our income.
We have always tried to re-invest some of our extra income to improve our lives. Sometimes we buy books like these ones to learn more about starting businesses. The more you learn the more you earn!
Other ways we re-invest our income is by buying courses (usually about blogging these days!), by trading stocks or by investing in our blog. The combination of making more money, saving more money then re-investing in assets (tangible and intangible) has been a key strategy in our journey to achieve financial freedom.
10. Worked Very, Very Hard!
This has been a very important aspect to our journey. We have had to sacrifice a lot on our way. It is very difficult to escape the 9am-5pm grind without hard, hard work. We got up at 5am to work on our side hustles and we still work until midnight most days.
We have had to be ok not buying stuff that we wanted, but instead investing that money in a new blog or website. For most of our journey (until the last 2 years) we have worked full-time jobs as well as doing all the extra side hustle work.
It is totally worth it though! The journey to achieve financial freedom (more financial security and diversification) continues, but we do have a more balanced life now.
LEARN HOW TO WIN 90% OF YOU TRADES IN 90 SECONDS!
>>CLICK HERE TO LEARN MORE! <<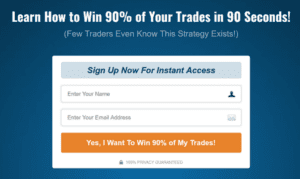 Bullseye Trades: Best Alerts Service

Every Monday at the market open, Jeff sends you his weekly Bullseye Trade.
2022 has been AMAZING for these Bullseye Trades!
(+50% to 300% per week in my experience)
Conclusions
We hope that you find these ten things we did to achieve financial freedom useful. Even if you just pick a few of these and work on them for a couple of hours a week, you will likely be much better off financially.
Do you guys have anything that has helped you to improve your financial situation or achieve financial freedom? Please share them in the comments!
Russell and Maleah
Related Articles
Forbes Article – 15 Crucial Steps Needed To Achieve Financial Independence
We hope that you enjoyed our 10 Things We Did To Achieve Financial Freedom article. Please leave a comment below if you have any other suggestions for achieving financial freedom!