Today's guest post is from Daniella at www.iliketodabble.com. In this post Daniella shares exactly how she makes hundreds of dollars a month part-time by flipping items on eBay! 
Bio: Daniella at iliketodabble is a 28 year old entrepreneur. She is side hustling to pay off debt, live a more sustainable lifestyle, and strives for a future of financial freedom. She helps her readers to do the same. Follow her on Facebook, Twitter, Instagram or Pinterest.
There are tons of ways to make money online now with the rise of eCommerce and the convenience of a variety of apps to help you do so. One of the ways we make money online is with the widely known site called eBay.
Heard of it?
Ebay has helped millions of people start and sustain their own businesses. There are currently 25 million active sellers on eBay today with buyers in 190 different global markets. Ebay even have their own customer service resource to help you get started as a seller.
Talk about a major opportunity there! We saw it too and went for it.
When I met my wife she was already a dedicated guitar collector. She was thinking of ways to make extra money so she thought of maybe selling some of them on eBay. One led to two which led to three… and so on. She started researching the market for buying and selling guitars on eBay and found it is a pretty good one to get into.
Once she sold enough of the guitars she already had, she started buying more for a cheaper price through eBay. She would turn them around and sell them back on eBay. Sometimes that involved making some minor repairs and fixing them up. I help with the listings and the shipments. Now she is starting to build her own guitars to sell on eBay as well.
We easily make $800 in a week alone from flipping items on eBay.
Related posts:
Why Guitars?
With a guitar comes a story. The brand, where it was made, who made it, who owned it, etc, makes them almost whimsical…and extremely valuable.
Guitars often get passed down through generations. The value of a guitar can increase with time and with that time, so does demand. So if you hold on to a guitar for long enough, the value could rise substantially.
How We Made It Work
It is much cheaper to buy guitars on eBay than it is to buy them from a guitar shop. It is often the chosen shopping portal for guitars when someone is looking for rare types. So if there was a place where our ideal customer would be, it would be eBay.
A high user feedback rating is important for success as a seller on eBay. Having a high user feedback rating will determine your success in the long run. When people are purchasing something as valuable and fragile like a guitar or an amp, they want to make sure they are going to get it in one piece and get what they paid for.
She has a 99.3% positive feedback rating. This rating is what tells other users that we are a trusted seller. The highest rating you can get is 100%. You can check out her seller profile here.
We have 4 guitars for sale currently, but often we have more listings. This is just because of the hectic beginning of summer and life changes, etc. The day we listed 3 new guitars, we sold 2 in the same day.
The brands that sold:
Schecter sold for $559.00 + $40.46 for shipping
Ibanez sold for $200 + $19.60 for shipping
Total = $819.06
This is just a side hustle of ours. If we did this full time and dedicated more of our energy into it, the numbers would be much higher.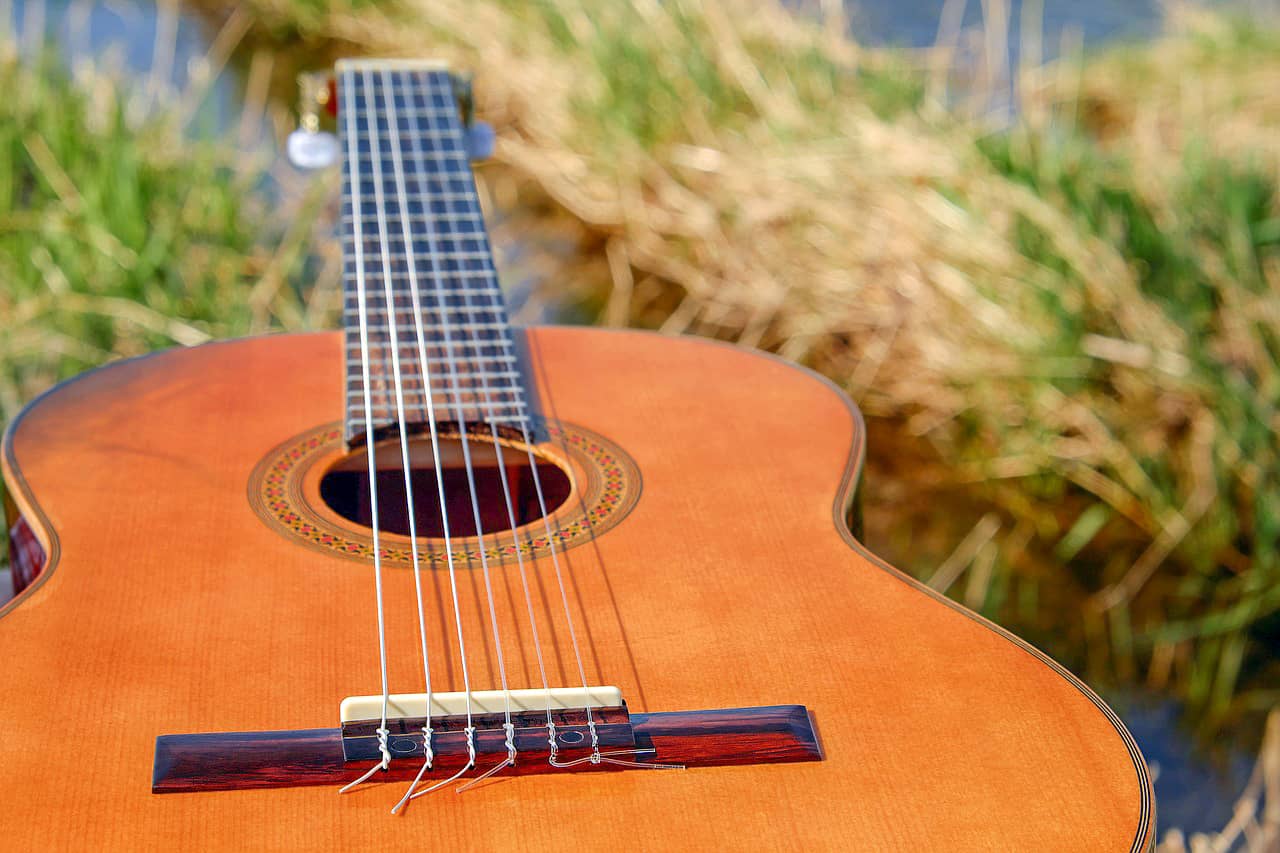 How You Can Make It Work for You
To sell on eBay, you will need to complete a couple of tasks. You can also refer to this resource from eBay to walk you through creating a profile and listing items for sale.
Create an eBay user profile.
Research your market.
Pick what items you want to list for sale.
Start listing items for sale.
Make sure to take appealing photographs of your items before listing them.
Check trending prices on similar items. We often check trending prices for guitars similar to our listings. We will also check for low priced guitars that the sellers might have not realized the full value of.
No matter what you are selling on eBay or what you are flipping, check out the competition. Like when you see a guitar worth $900 that is listed on eBay for $250, jump on it! You can turn around the guitar quickly and make quite a bit from that one sale.
Don't Be Easily Discouraged
If you come to a point when your items are not selling quickly, it's possible that it's just not the right time. We have a higher selling rate around the beginning of fall and winter time. Our summer sales so far haven't been too bad though. However, people did just get their tax refunds ;).
Your success will depend on a variety of different factors, but don't give up! There are an astonishing number of markets to get into on eBay, so don't be discouraged if the first one you try out just isn't working for you. Find something you love, like we love music, and try to leverage that towards an amazing side hustle.
You never know, you might find an amazing side hustle with eBay that you can turn into your full time business!
Related posts:
Do you flip items on eBay? Be sure to share your stories of flipping items on eBay in the comments below!