Hillary Peterson Quotes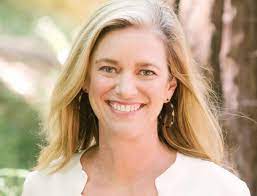 "Trust your creativity and intuition. It's a leap of faith. Intuition and creativity in my case are very closely aligned. It's both having done it and having it work out well but then also seeing the times that I didn't initially listen to myself and realizing that I should have. It's a mix. It goes back to staying open long enough. You don't know what turn is around the corner so you have to stay loose through the process."
"Raising the bar means that you really can have it all."
LEARN HOW TO WIN 90% OF YOU TRADES IN 90 SECONDS!
>>CLICK HERE TO LEARN MORE! <<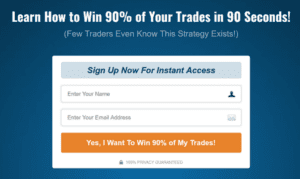 Bullseye Trades: Best Alerts Service

Every Monday at the market open, Jeff sends you his weekly Bullseye Trade.
2022 has been AMAZING for these Bullseye Trades!
(+50% to 300% per week in my experience)
"'We must be willing to live the question until we are ready to live the answer.' Part of my creativity is that I am a results-driven, creative person. I need to make sure that I never put the goal ahead of the process. Because if I allow the process to go whatever length it needs, things work out so much better. Of all of the things that I have learned in my life and career so far it would be that: don't rush the answer. I have more trust than ever that the right answer will appear when it is meant to."
"Perfectionism is the booby prize in life."
"I have tried to make it a daily practice to not cling to certain ideas of how things could be and to instead meet them as they are and make the most of it. If you get too stuck on one story and you can't bounce back from a change in that story, it's a lot harder than if you learn to realize that."
"Growing up, our dinner conversations were about the hard days and great days of running a business. I think that was important because the hard days are real. If someone were to ask: 'What is your real role at True Botanicals?' Chief Problem Solver would be very high on the list. Every day there is an opportunity to figure out a solution. Watching my dad do that with confidence and seeing him never give up was very helpful because it did work out. It wasn't always easy, though, so I don't have the expectation that this is supposed to be easy."
"When it is hard, you have the drive to push through because it is bigger than just a job. It is a mission. We have a goal that I feel will not only impact our family but people's health and the future of an industry that I think could serve consumers so much better."
"There was a moment when I just had to believe and go."
"Give up stress. Stress isn't an option. This is something that is non-negotiable for me. I am not willing to live a stressful life in order to be successful. Nothing is worth stress from my perspective."
"Find peace amid any circumstance. Life can throw a lot at you. Learn how to respond in the most healthy way possible."
"One of my favorite quotes speaks to this idea that you have to be willing to let go of the life you planned in order to live the life that's waiting for you. And this is so that experience. I would have never imagined that having thyroid cancer would have been a career shifter for me. I remember getting it and thinking it was the worst thing ever. I felt terrible for my kids that they saw their mother with this bandage on her neck. It was a really challenging time."
"At the same time, it opened up my eyes and a whole new world around wellness. I had always been very interested in wellness. I grew up in Southern California. My parents were hippie health food people and were outdoorsy and athletic, but I had never really looked outside of that and what other aspects of my life could potentially be impacting wellness."
"After my experience with thyroid cancer, I became extremely dedicated to living my 'one wild and precious life' in the most meaningful way that I can. My thyroid cancer diagnosis at such a young age was shocking and it made me feel so vulnerable. That is what set me on my path to understand what contributes to wellness and ultimately inspired me to found True Botanicals."
"The best way to educate people on something is to get them to say: 'Wow, I've never thought about it that way before.' What you eat and what you put on your body are much more connected than you realize. Toxins in skincare are just like junk food."
"As I was looking at all this, I saw so many gaps in my industry and I just had a moment where I thought if I'm not working on this, who's working on it? It doesn't seem like anybody's working on it. So, coming from a family of entrepreneurs, I just decided 'okay, I think I'm gonna do this.'"
"I come from a family of entrepreneurs and always felt that, at some point in my life, I would like to take on my own challenge or opportunity and build a business of some sort. It's so interesting how life intervened and sent me in a direction I never anticipated."
"My parents and grandparents instilled in me that anything is possible."
"I have been lucky enough to build a business that means so much to me personally, and it has been incredible to share this road with a passionate team that feels the same way. Anything is possible if you can meaningfully connect with people and enlist them in your cause. My parents always encouraged me to pursue a career that I could feel excited about, and I am so grateful that has become my reality."
"What book has made the biggest impact on my life? Peace is Every Step by Thich Nhat Hanh."
"This quote has really stayed with me: 'Try to love the questions themselves like locked rooms and like books that are written in a very foreign tongue. Do not now seek the answers, which cannot be given you because you would not be able to live them.' And the point is, to live everything. Live the questions now. Perhaps you will then gradually, without noticing it, live along some distant day into the answer."
"I am incredibly grateful for any time that I get to spend with my kids, their friends, my husband and our friends and for the love that they bring to my life. And I feel so lucky to spend my days working with an amazing team of people who care as much as I do about changing our industry. We are all very passionate about what we are doing and it is exciting to see how far we have come."
"We are all doing our best, and it is always worth taking the time to consider other people's perspectives. As I have become more compassionate toward myself, it has naturally extended to others and that is a great feeling."
"Live your truth. It's been very liberating for me but it's been quite the process. I didn't just set the intention and be able to live it right away. As a person, I don't want to disappoint people. And, living your most authentic life and spending your time exactly how you want to might cause you to disappoint people sometimes. I had to get to a place where I was more willing to disappoint other people than myself. That was a big shift for me. To spend my time exactly like I want to. Whether it was from a professional perspective, or things I choose to do or not to do. I just really love that one concept. This is my one life and how do I want to live it? What really matters to me the most and how do I want to spend my time?"
"I seek ground through exercise in nature, time in my garden, or meditation. With a grounded perspective, the critical thoughts lose their strength."
LEARN HOW TO WIN 90% OF YOU TRADES IN 90 SECONDS!
>>CLICK HERE TO LEARN MORE! <<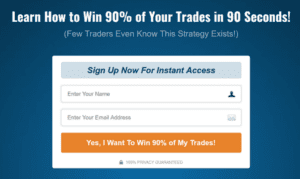 Bullseye Trades: Best Alerts Service

Every Monday at the market open, Jeff sends you his weekly Bullseye Trade.
2022 has been AMAZING for these Bullseye Trades!
(+50% to 300% per week in my experience)