In this article we will introduce you to a millionaire stock trader called Kyle Dennis. Do you want to know how Kyle Dennis made $7 Million trading stocks in just a few years? We will introduce you to Kyle Dennis's strategy and show you how Kyle Dennis trades stocks. Don't miss the free masterclass mentioned below that will give you some great information on how Kyle trades biotech penny stocks!
Everyone loves an inspiring rags-to-riches story. Kyle Dennis is a 28 year old millionaire that made his fortune by trading biotech penny stocks online. In this article we will explain how Kyle Dennis made $7 Million trading stocks and also give you some ways to get started doing the same!
We have made a lot of money by learning Kyle Dennis's strategy. We will show you some examples of trades that we have made where we copied Kyle's trade (we are a member of a paid subscription service where he sends out alerts to his clients when he buys/sells a stock).
Disclosure: Bear in mind that some of the links in this post are affiliate links and if you go through them to make a purchase I will earn a commission. Keep in mind that I link these companies and their products because of their quality and not because of the commission I receive from your purchases. The decision is yours, and whether or not you decide to buy something is completely up to you. Biotech penny stocks can be risky. We show you how to learn kyle dennis's strategy.

Facebook Group and YouTube Channel
Come and join our stock trading alerts Facebook group (How To Make Money With Stock Alerts Services)! We also have a Stock Alerts Reviewed YouTube channel which we hope are helpful. As a new trader it's helpful to be part of a community of traders so you don't feel you are battling the market alone!
Who is Kyle Dennis?
If you are in a hurry, check out Kyle's FREE MASTERCLASS:



All you have to do is
SIGN UP HERE
for Kyle's free webinar where he discusses the EXACT strategy that he used to make $7 Million trading stocks!
We discovered Kyle Dennis completely by chance. It's funny how life works sometimes! We came across a post on Twitter about how he was making so much money trading biotechnology stocks.
The stock of pharmaceutical companies can be extremely volatile. Kyle has managed to make millions of dollars trading these risky biotech penny stocks. We will get into how Kyle Dennis trades stocks a bit later on in this article – but let's first tell you his story.
Kyle's Story
Kyle started to get interested in trading stocks when he was a biology student at the University of California Los Angeles. He was considering training to be a doctor but ultimately decided against it.
Kyle start trading stocks as a student because he heard about some other people that were making a lot of money trading stocks. He decided to start trading with $1000. This is quite a lot of money for a student!
Unfortunately for Kyle, the first stock that he purchased was that of a company called Neurogesx (NGSX). A pharmaceutical company that was looking very promising to increase in price. Unfortunately, it did the exact opposite – it lost almost all of its value!
Kyle realized that trading stocks is not as easy as he originally thought. He looked into how to trade more effectively and came across a successful trader called Jason Bond. We wrote about how we learned to trade stocks from Jason in this article.
Jason runs a chatroom and stock alerts service where he teaches other people to trade stocks. Jason's service worked extremely well for Kyle and he learned about stock patterns that worked for him.
By the time Kyle graduated he was starting to make some money trading, but he still had to take a job as a real-estate analyst in L.A. The job only paid $35,000 a year. This is not enough to live on in L.A and Kyle had student loan debt as well.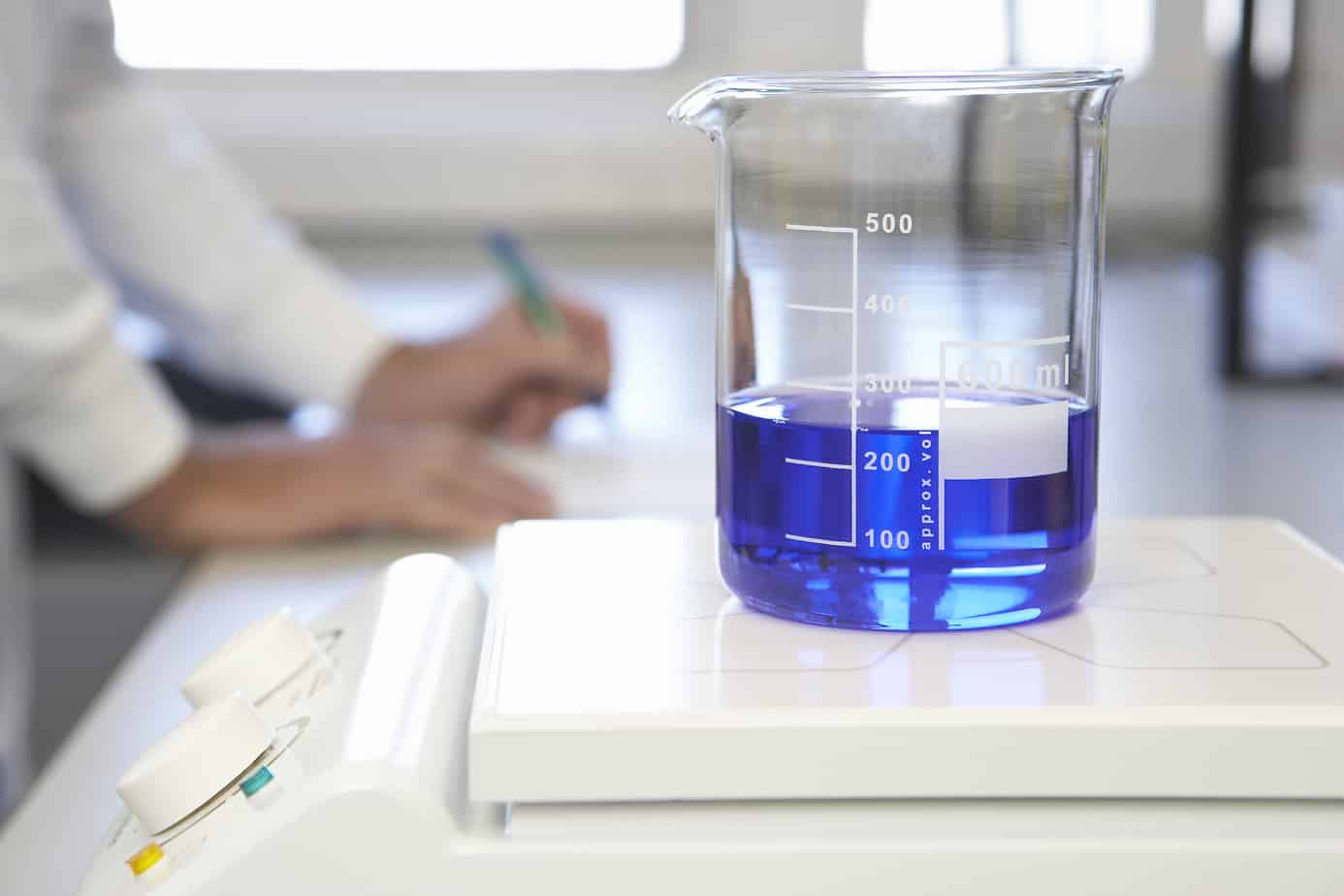 Kyle Dennis's Strategy
Want to know how to learn Kyle Dennis's strategy?
Kyle started to formulate his own biotech stock trading strategy. He turned to this risky but potentially profitable sector because he realized that he could find out when an announcement would be made about the stock. These announcements or 'catalysts' could be anything from an FDA decision about the company's drug product or the announcement of the results of a drug trial.
If these were positive, then the stock would often soar up in price. The dates that these types of catalyst announcements were planned in advance and the information about the events were readily available online.
This information gave Kyle an edge in that he knew when the biotech stocks would have important events. These events can increase the stock price dramatically! I have seen some stocks triple when good news is announced.
Now, here is the KEY to success with Kyle's strategy. He never holds the stock through the announcement date! Why? Risk management.
You can't control if the news will be good or bad. I have seen biotech stocks lose most of their value if the news turns out to be bad. The secret to Kyle's success is that he buys the stock long before the catalyst event date. He relies on the fact that many less experienced traders will purchase the stock as the event approaches in the hope that they will score a huge win when the news is announced.
Kyle takes advantage of this predictable buying and slow rise in the stock price. He sells his position for a nice profit before the catalyst event. He regularly makes 10% to 30% profits by doing this and avoids any huge losses that could occur during the even if the news is bad. Sure, he might miss out on a home run, but it is better to make consistent smaller profits over and over again without the possibility of a huge loss.
This is how Kyle Dennis trades stocks so successfully.
You can learn exactly how Kyle finds his stocks and trades them:



All you have to do is
SIGN UP HERE
for Kyle's free webinar where he discusses the EXACT strategy that he used to make $7 Million trading stocks!
Kyle's Biotech Penny Stock Alerts Service
Kyle started to really make some money with his strategy. Here is an overview of his trading profits and how he grew them over time:
1. 2012. Kyle started with $15,000 in his trading account.
2. 2013. $37,000 profits.

3. 2014. $55,000 profits.

4. 2015. $850,000 profits.
5. 2016. $1.1 Million in profits!
6. 2017. $1.5 Million in profits!

Since then Kyle has made many more millions of dollars with his biotech penny stocks trading strategy.
We came across Kyle on Twitter where he would post about trading ideas and boast about his wins. We decided to sign-up for his teaching service where you can follow along with his trades and essentially copy them.

We wanted to know how Kyle Dennis made $7 Million trading stocks! We learned how Kyle Dennis trades stocks from his paid subscription service.
The Sniper Report – how to learn Kyle Dennis's strategy

We have had some great success following his cheapest service called The Sniper Report.
With The Sniper Report, you get a watch list of stocks that explains what stocks he is looking at and why. He does alert them via email when he purchases any stock and when he sells his shares. You can just follow along and buy the same stocks!
Typically, Kyle will hold stocks for weeks at a time and sell for 20% to 50% profits. The sniper report has many longer term stock picks in the biotech sector as well as a few in other sectors. He is currently purchasing companies stocks that are positioned well for growth in the 5G revolution.
Kyle Dennis Nucleus Service
If you find success with The Sniper Report, you might want to consider signing up for Kyle's premium elite program called The Nucleus. This program is aimed at people that want to take their trading to a whole new level. It is much more expensive than Kyle's other programs, but you get a lot more.
Here are some of the things that you will learn and get access to with Kyle's Nucleus program:
A world-class chatroom where Kyle alerts in real-time. It is a community of both experienced and novice traders.
You get access to all of Kyle's other educational and alerts service so there are more alerts and watch lists!
Kyle streams his portfolio in real-time so there is complete transparency. You get to see his Etrade account as he places trades and comments on what he is doing and why.
He sends out great watch lists that give you what you should buy and when.
You get a ton of educational resources like video lessons and webinars. These are designed to teach you his entire strategy so that you can eventually trade successfully without his alerts!
Kyle Dennis's strategy is one of the best that we have used, and his biotech penny stock alerts are well worth the investment. If you want to learn how Kyle Dennis trades stocks and makes so much money, the Nucleus program is the way to go.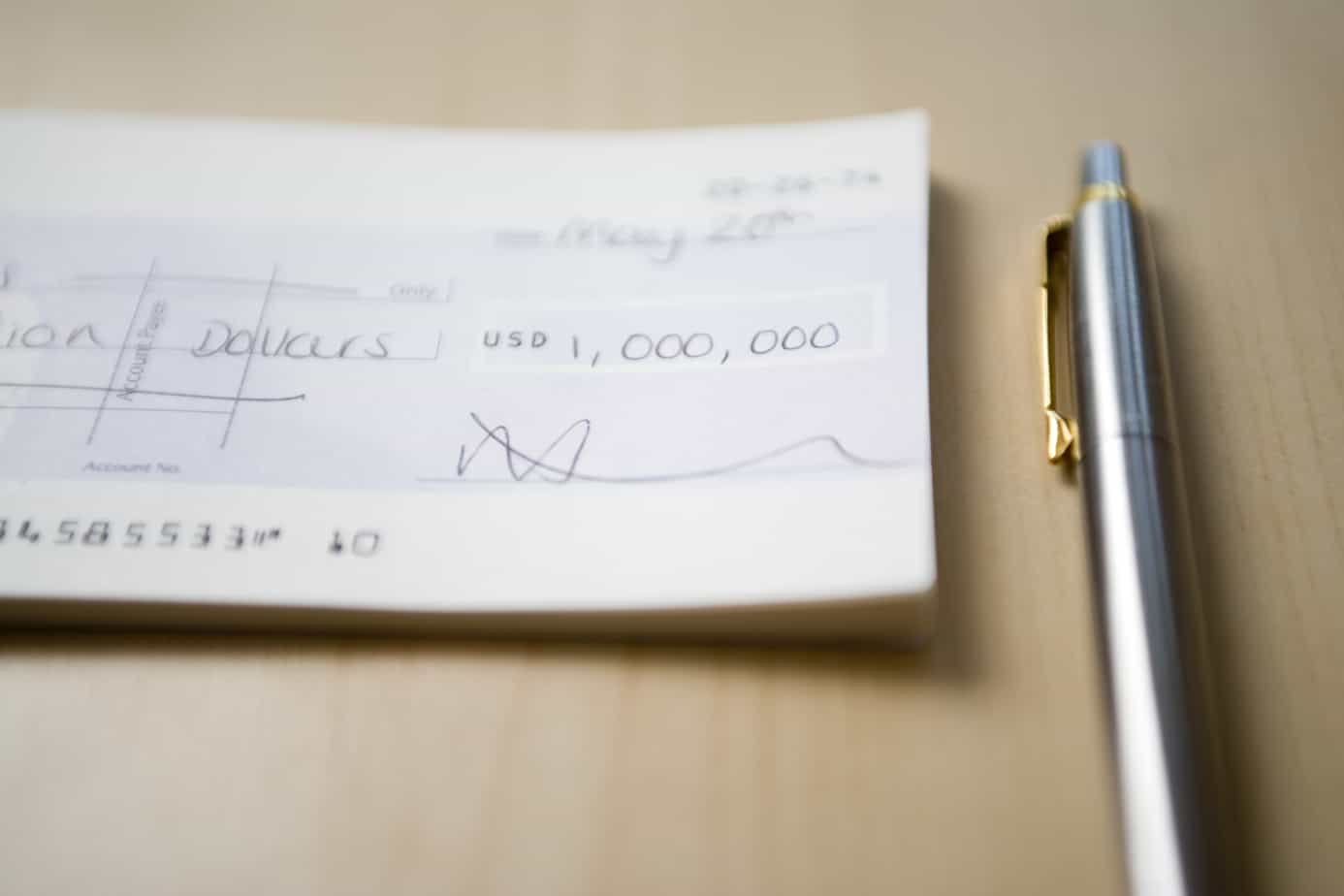 How to Get Started Trading Online
Has Kyle's story inspired you? It is easier than you might think to start stock trading online. All you need is a computer or cell phone and a good internet connection. You can get some great brokerage accounts (how you buy/sell stocks online) that don't even charge you any commissions on trades!
Here are two that we use:
1. RobinHood
2. Webull
Both charge no commissions for trading and can be used on your cell phone and laptop.
It helps to read up a bit on how stocks tend to move. They often have predictable patterns that you can use to plan your trades. We wrote a useful article all about how we learned stock patterns here.
There is a steep learning curve when you start trading. Much of the challenge is to learn stock trading terminology and simple things like how to execute trades etc. It is not that hard though and the potential for a lucrative side hustle makes it more than worthwhile!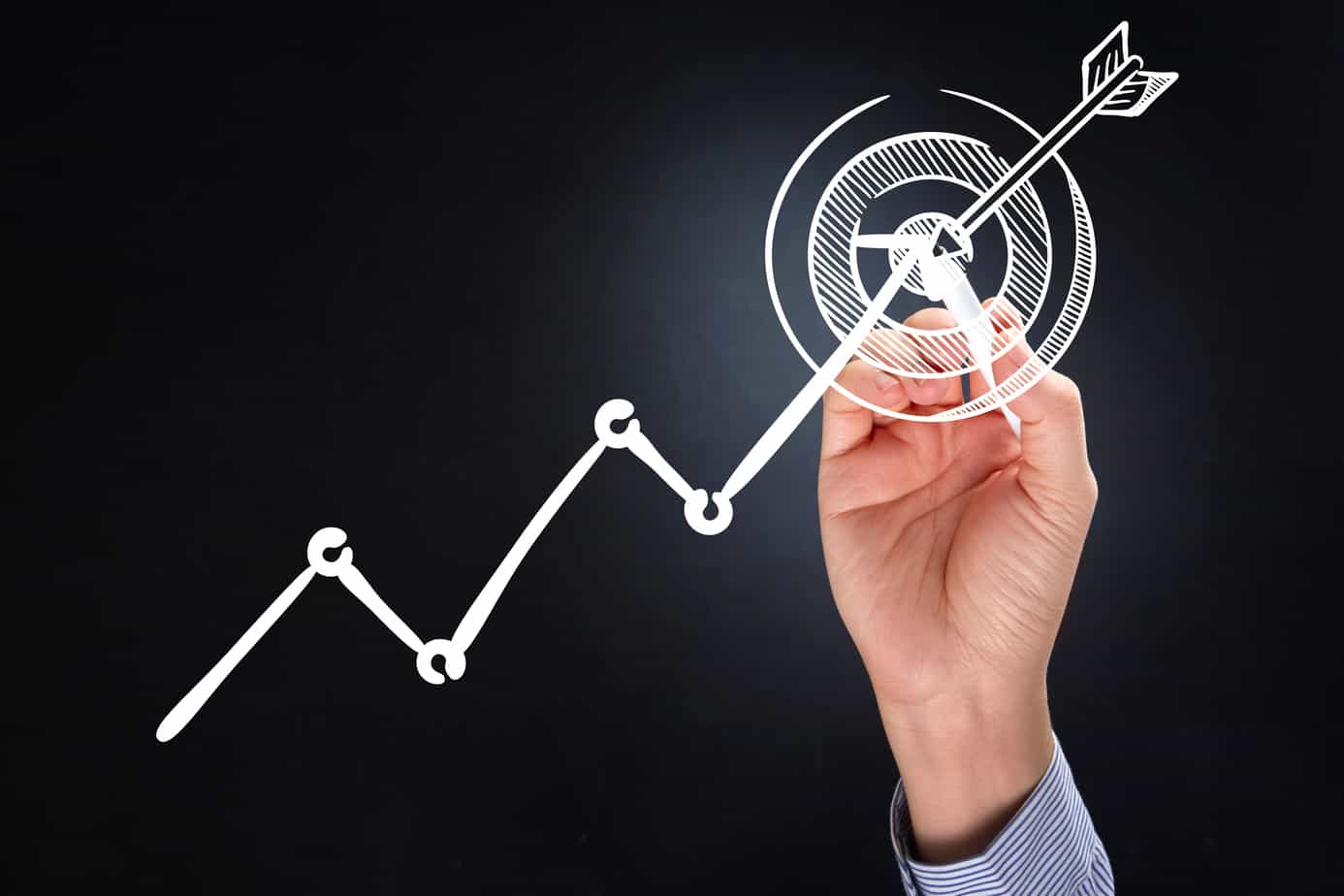 Conclusions
I hope that you find Kyle's rags-to-riches story as inspiring as we do. I know that there are many people out there that are coming out of college with massive amounts of debt. Sometimes it is credit card debt that is crippling a family's finances.
Kyle Dennis's strategy is very successful, and his alerts service makes it easy to learn and copy his trades. Like anything that is worth doing, stock trading does require some work upfront. The reward is an unlimited and relatively passive income source that can literally change your life. Maleah and I's lives were changed by stock trading and Kyle Dennis and we hope that yours will be as well.
Good Luck,
Russell and Maleah
Check out Kyle's free webinar to learn more:

All you have to do is
SIGN UP HERE
to learn Kyle Dennis's strategy that he used to make $7 Million trading stocks!
Related Articles
8 Great side Jobs for Single Moms
Lucrative Side Hustles for Single Moms

Side Hustles for Homeschooling Moms that Pay Well
11 Best Online Jobs for Housewives to Make Extra Money
Kyle Dennis Dollar Ace Review (Unusual Options Activity)
Binary Options Trading Signals Review
Kyle Dennis Fast Five Weekly Trade Alerts
Hopefully we have given you some idea about how Kyle Dennis made $7 Million trading stocks and how to learn Kyle Dennis's strategy for trading biotech penny stocks.