How to Start Proofreading as a Side Hustle
Disclaimer: There are affiliate links on this page. This means that if you click through and purchase anything, I might earn a commission for the introduction with no extra cost to you. In no event will we be liable for any loss or damage including without limitation, indirect or consequential loss or damage, or any loss or damage whatsoever arising from loss of data or profits arising out of, or in connection with, the use of this website.
Proofreading can be a great way to make some extra income on the side. You don't need any special qualifications or experience, making it one of the easier side hustles out there. All you need is an eye for detail, strong grammar and spelling knowledge and a good grasp of the English language.
To get started, decide on what kind of proofreading you want to do. This could include academic, business or technical documents.
Once you've chosen an area to specialize in, you'll need to get some practice proofing.
You can do this by reading a variety of documents and identifying any errors.
Learn Proofreading with Caitlin Pyle's Proofread Anywhere Course
I highly recommend a popular course called Proofread Anywhere. This course provides step-by-step guidance on how to become a proofreader, as well as helpful tips and tricks.
Proofread Anywhere is the genuine solution for aspiring proofreaders who would like to work remotely. It's unquestionably recommended if you want to take on this sort of job opportunity!
The course is produced by Caitlin Pyle. She was a professional proofreader and founder of the company "Proofread Anywhere," which provides online tools and training to help new and experienced proofreaders.
It's important to know that this course is very comprehensive. It's not something you can complete in a weekend. You can expect to spend 1 – 4 months getting through this course but you will learn everything you need to know including crucial business skills for marketing your services etc.
Although it might be a hefty investment for some, being dedicated to the entire process and certain that this is what you want will guarantee your return on investment. If you stay committed to seeing results, there is no doubt that success can be yours.
We reviewed Caitlin Pyle's Proofread Anywhere course here.
If you are considering learning to proofread as a freelancer, there really isn't a better starting point than Caitlin Pyle's courses. Here are some of the other articles (including interviews with her students) that you might find interesting.
My Review of Caitlin Pyle's Transcript Proofreading Course
Art of Proofreading vs Proofread Anywhere Course Reviews
Is Proofreading a Good Side Hustle?
Proofreading is an excellent side hustle— but only if it suits your skillset. It's important to assess your own specific strengths and weaknesses before you consider taking on a proofreading job as a side hustle. Proofreading requires attention to detail, great grammar, and impeccable spelling. If these are skills you possess, then proofreading could be a great side hustle for you.
If your grammar abilities aren't up to par, consider taking an online course or brush up on your grammar skills before taking on a proofreading job. Additionally, if you want to make steady income from proofreading, there are certifications available that will increase your chances of getting hired.
One benefit of proofreading as a side hustle is the flexibility it offers. You can choose when and how much you want to work, which makes it an ideal job for someone looking for extra cash on the side.
Another great thing about proofreading as a side hustle is that there are a variety of opportunities. You can look for freelance jobs online, or you may be able to connect with local businesses that need proofreading services.
Overall, if you have the skills and want to make some extra income on the side then proofreading could be a great option for you. Do your research before taking on any job and consider getting certified if you want to increase your chances of getting hired. With the right attitude and effort, proofreading can be a lucrative side hustle for anyone.
How to Start Proofreading as a Side Hustle
Once you feel comfortable with your skills, it's time to start looking for clients. You can find work through online job boards or contact local businesses or universities directly. When applying for jobs, make sure you highlight your experience and any relevant qualifications.
When it comes to setting a rate, the amount of money you charge will depend on the type of work you're doing and how much experience you have.
Generally speaking, an entry-level proofreader can earn around $15 -$25 per hour. It's also important to be aware of copyright and intellectual property laws as you don't want to infringe on someone else's work.
Finally, when taking on proofreading jobs, make sure you read through the entire document before sending it back to your client.
Double-check for any mistakes and ensure that all the changes have been correctly applied. By taking these steps, you'll ensure that your clients are happy with your work and that they're likely to come back for more.
Good luck! With a bit of practice and dedication, you could be on your way to becoming a successful proofreader.
Happy proofreading!
Russell and Maleah
Check out Caitlin's Proofread Anywhere course for everything you need to know about succeeding in the profession!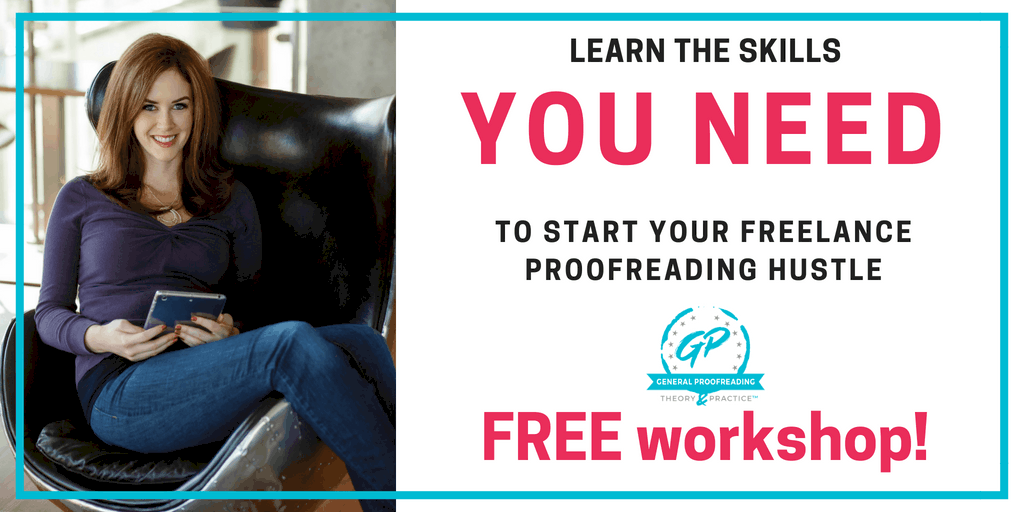 Related Articles
Andrew Tate Hustlers University Review
Jeff Bishop Review: Bullseye Trades
How to Start Proofreading as a Side Hustle