My Humbled Trader Academy Review



Humbled Trader is a very well-known day trader. She day trades stocks and makes a fortune doing it! Now she has released a training course and day trading chatroom to help people make money trading stocks.
Disclaimer: There are affiliate links on this page. This means that if you click through and purchase anything, I could possibly make a commission without adding any extra cost to you.
You can buy the course or just find out more details here!
Check out my Facebook Group for a community of traders that are interested in stock alerts services.
If you are interested in learning an options trading strategy with a 95% win rate……check out my store of free eBooks!
Here is a full video review I did about the course and chatroom. I hope that it is a good summary of all the details!
Day trading can be a lucrative career or side hustle. But ONLY if you do it well. Unfortunately, most people will fail at day trading.
I always advise people to find the BEST courses out there to learn any skills – from trading to starting an online dropshipping business, the more you learn the more you EARN!
LEARN HOW TO WIN 90% OF YOU TRADES IN 90 SECONDS!
>>CLICK HERE TO LEARN MORE! <<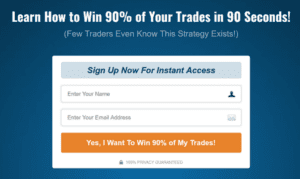 Bullseye Trades: Best Alerts Service

Every Monday at the market open, Jeff sends you his weekly Bullseye Trade.
2022 has been AMAZING for these Bullseye Trades!
(+50% to 300% per week in my experience)
Humbled Trader (real name is Shay) has produced what I consider to be one of the best online trading courses and chatrooms that I have ever tried.
I went through the course carefully and I learned a fair bit about how Shay trades. It is by far one of the best trading courses I have ever taken.
It is a full and in-depth look at how she finds setups, which strategies she uses and why. Learning this stuff is essential if you want to become a consistently profitable trader.
Humbled Trader Academy Review: Who is Humbled Trader?



Over the last few years I have been a member of Humbled Trader discord.
Humbled traders real name is Shay. She live in Canada and is the queen of bad jokes on YouTube! You can see what I mean on her channel here….
With almost one MILLION followers she is a big name on YouTube for sure! She is still humble (pun intended) though and I have chatted a couple of times with her.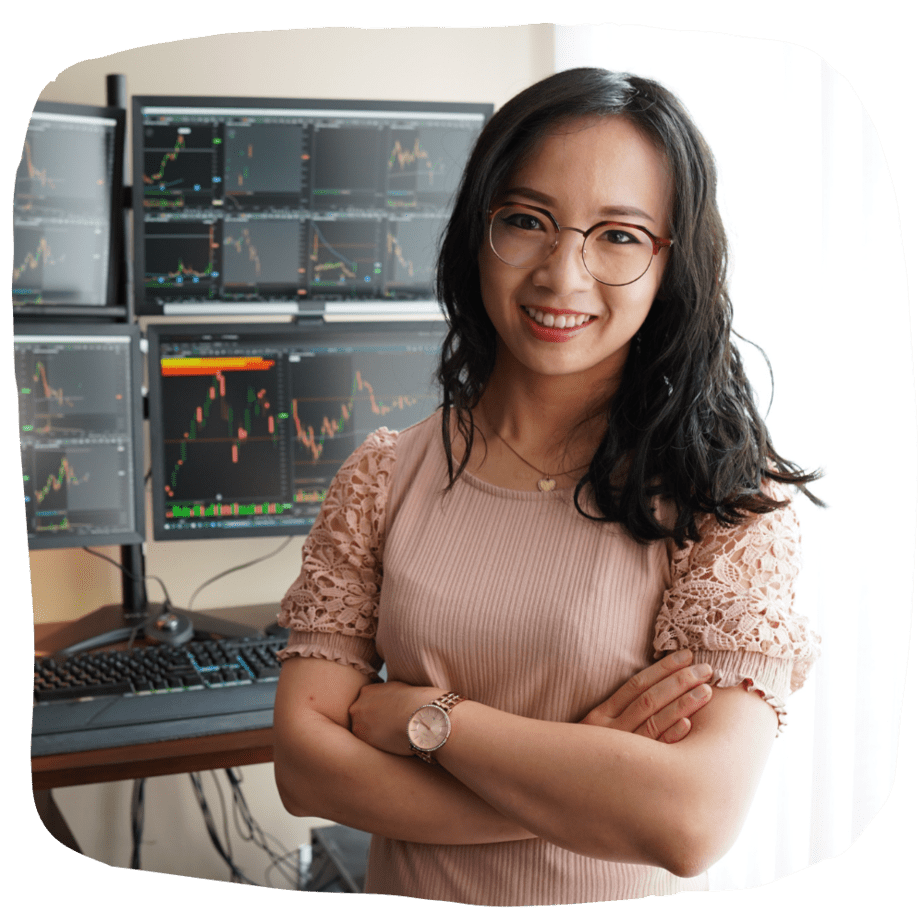 Shay day trades small cap stocks. Very, very well!
She is known to detest the standard marketing tactics employed in the trading industry.
You know, where a guy poses with his Lambo and implies that you too can be a billionaire if you just buy his stuff!
Check out her course and community here.
Humbled Traders Academy Review: Overview
So what do you get with Humbled Traders Academy?
Here is an overview.
17 comprehensive units of day trading education
This includes many video lessons taught by Shay directly. This is quite a good thing, because sometimes with these courses I find that the main person is just like the 'face' and is really just marketing for the person who teaches the course.
This isn't the case with Humbled Trader Academy. There are plenty of documents to download and quizzes that you must pass in order to continue on with the course.
I love the structure. Many trading courses are just terribly done – but I can tell that a lot of thought went into structuring this course so that you can follow it easily.
Learn First

Humbled Trader Academy puts a big emphasis on learning via paper trading before risking real money. The introduction section of the course stresses that you must do this or you will most likely just lose money.
Learn first then profit later is her motto!
She encourages students to use her Humbled Trader Trading Journal to track all their trades and to learn from the data not their emotions.
Humbled Trader Academy Review: Course Content
The introduction to the course is very well-structured and clean.
Here are the units.
Unit 1: What to Expect from Humbled Trader Academy
Unit 2: Who is Humbled Trader. She talks about her background, something that isn't that well-known.

Unit 3: HT Roadmap for Beginner Traders.
The video lessons that follow are very well done. They are typically around 10 minutes long.
Unit 4: Stock Market Lingo for Beginners. Interestingly, the first hour of the course just covers stock market lingo. This is fairly unusual but I bet it helps new traders a lot!
Unit 5: Brokerage Setups. This unit is for new traders as well. If you are unsure what brokerage account to use – this module covers ThinkorSwim, Webull and IBKR in detail. She shows you how to setup charting, paper trading, watch lists and scanning on those platforms. Pretty cool. This unit also covers awesome tools like Benzinga Pro, Trade Ideas and DAS Trader Pro.
Unit 6: This is the first unit that starts discussing how to do actual trading. It focuses on Candlestick charting which is pretty much essential for day trading, right?

Unit 7: Key levels of support and resistance. This is an amazing unit that lasts about 1 hour. Very well explained by Shay and such a crucial module for traders.
Unit 8: Managing the risk. This is an amazing section that is so valuable for everyone – not just new traders. Honestly, this module will save most traders from getting destroyed.
Unit 9: Setting up a trade journal and tracking. You need to be doing this….and Shay gives you all the tools.
Unit 10: Scanning for small cap stocks. This is the start of the exact proprietary strategies that Humbled Trader teaches. She outlines her scanning parameters and what to look for.
Unit 11: Large cap stock trading strategy. Most people don't realize that Humbled Trader also trades large cap stocks! She tells the student that if you are a beginner then you probably should focus on them!
Unit 12: Short trap consolidation long set-up. Excellent strategy and taught well.
Unit 13: Day 2 Breakout Continuation Long Set Up. A great strategy!

Unit 14: Gap Up Reversal Long Set Up. Amazing strategy and again it is well explained.
Unit 15: Bagholder Daily Short Set Up. Shay introduces her shorting setup and execution.

Unit 16: Extension Daily Short Set Up. Another easy 'short' setup and execution video.
Unit 17: Trader Psychology & Longevity in the Market. Now that all of the actual strategies have been explained, Shay finishes the course by going into the more intangible skills you need as a trader like morning routine, discipline and how to manage your trading as a business.
LEARN HOW TO WIN 90% OF YOU TRADES IN 90 SECONDS!
>>CLICK HERE TO LEARN MORE! <<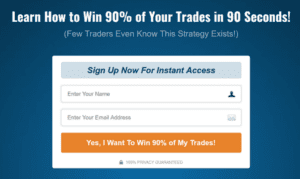 Bullseye Trades: Best Alerts Service

Every Monday at the market open, Jeff sends you his weekly Bullseye Trade.
2022 has been AMAZING for these Bullseye Trades!
(+50% to 300% per week in my experience)
Humbled Trader Academy Review: Conclusions



Overall, I am so impressed with this course! It covers everything that a new or intermediate trader would need to get started or take their trading to the next level.
You also get a year in the Humbled Trader discord which is an awesome community. Shay does morning watch list building and alerts on what she is buying and selling.
The course is very easy to follow thanks to the great structure and presentation. There is a great focus on discipline as well as proven trading strategies.
Quizzes at the end of each module forces you to learn before it will let you move on to the next section!
Anyway, I hope this Humbled Trader Academy review is useful!
Russell
Related Articles
My Humbled Trader Academy Reviewed
Humbled Trader's Academy Reviewed
Alex Becker H-Com 3030 Course Review
Invest Diva Power Course Review
Humbled Trader Academy Review