In this Ichimoku Secrets by Kiana Danial review I will give you a breakdown of what you will learn in the eBook and if it's worth buying!
The full title of this book is Kiana Danial: How to Apply Ichimoku Kynko Hyo to Develop Winning Trading Strategies Based on Your Risk Tolerance.
Disclosure: Please note that some of the links on this page are affiliate links. This means that we may earn a commission, at no cost to you.
Warning! The Ichimoku Secrets book is NOT for brand new beginner traders! It doesn't teach trading basics like simple charting – it assumed a level of basic knowledge and is designed for traders looking to add a new strategy.
If you need to learn some of the basics of trading, there is plenty of stuff for free online that will teach you the key concepts of technical charting. I would learn that stuff before buying the Ichimoku book.
LEARN HOW TO WIN 90% OF YOU TRADES IN 90 SECONDS!
>>CLICK HERE TO LEARN MORE! <<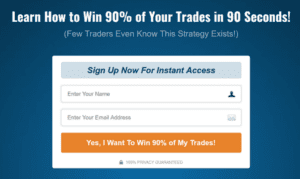 Bullseye Trades: Best Alerts Service

Every Monday at the market open, Jeff sends you his weekly Bullseye Trade.
2022 has been AMAZING for these Bullseye Trades!
(+50% to 300% per week in my experience)
Financial markets are not easy to understand, and often you can make mistakes and just lose money.
It's extremely difficult to find an expert to trust and follow for trading difficult to find an expert to trust and follow for trading
strategies.
Kiana is one of those rare experts who not only is a great trader, but also has the ability to explain complicated trading techniques to the average person!
If you are interested in trading or investing but don't know where to start, I highly suggest that you check out Kiana's PowerCourse (Free masterclass here).
You can check it out here if you just want to buy it asap :).
Who is Kiana Danial?
Kiana is 37 years old and passionate about empowering women to take control of their finances.
Kiana Danial use to work as a Forex broker on Wall Street until she was fired…..the reason seems to be that she wanted to educate traders a bit more on how Wall Street worked and explain how brokers make money when they lose!
She is known for turning $500 into $60k and ultimately building her net worth to millions of dollars from investing and entrepreneurship.
She runs Invest Diva, a company focused on helping women take control of their finances, invest and build wealth. She also offers several courses and financial education services.
Here is a quick overview of her premium products…..
1. Power Course (click here for more info). This is Kiana's flagship course that can change your financial situation! It explains the exact steps that Kiana used to grow her net worth to millions of dollars! It shows you exactly how to make your money work for you.
2. Premium Investing Group (PIG). You can learn more and join here. Kiana does weekly live sessions to her subscribers every Tuesday morning for an hour to place orders for potential trades. She gives them all her secret investing strategies. This is a monthly subscription service.
3. Cryptocurrency Investing For Dummies Book (FREE + Shipping).
4. Ichimoku Secrets Ebook. You can get it here. This book is AWESOME and a must read if you are looking to get into this style of trading. We will give you some more information on this in the rest of this article :).
What Can You Learn from Ichimoku Secrets?
A combination of a few components has been Kiana's secret to trading success – she has found a specific way to combine parts of Ichimoku that works the best for her….
She has really only shared these 'secrets' with her Invest Diva students until now.
This is what I like to see in a course or book – a proprietary combination or twist that has been proven by the author to work. It's THIS stuff that makes purchasing these materials worth it. A course that simply repeats simple basics is not nearly as valuable.
She shows the reader what the best time frames to use and how to combine Ichimoku with Fibonacci levels.
Here are some of the things I liked about the book.
1. Kiana likes to give 3 slightly different strategies for different risk tolerance levels (high, medium and low). These are just small tweaks but can make the difference for different portfolio goals.
2. She clearly outlines the simple things to look for with the strategies for both bull and bear trends.
3. A section is dedicated to entries and another section all about exits.
4. She focuses a lot on how she adapts her use of the key lines to optimize for all the different time frames.
5. Chapter 5 is the REAL secret sauce in my opinion. She shows how she combines Italian Fibonacci retracement levels with the Japanese Ichimoku to produce a winning strategy.
She outlines the different levels for the different trading risk tolerances again. I have to say she is good at modifying these strategies for different risk tolerances. She does this again with the fib-Ichimoku combination.
What is interesting is how she describes how she doesn't use stop losses anymore – a weird concept for me.
The final chapter gives a whole bunch of detailed examples that she has alerted to her Invest Diva students. These are interesting to see how they worked out compared to her analysis.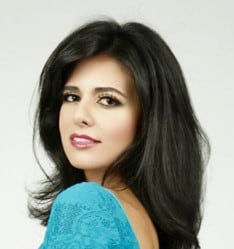 Ichimoku Secrets by Kiana Danial Review: Conclusions

Invest Diva breaks down the sophisticated Ichimoku trading strategies in a way that can help the traders at any level understand and apply to their own portfolio.
Highly recommended to all technical traders but NOT for complete beginners!

The strategies discussed in the book are more aimed at finding entries and exits for longer term investments. Kiana does not seem to be much of a day trader, but she does point out that her combination strategy works on all time frames.
Overall, a decent book that concisely cuts through the noise and gives you a workable investing strategy.
It breaks down the Ichimoku strategy for all, from short term traders to long term investors, and combines it with your specific risk tolerance and financial goals. This is something most trading courses fail to do, and it's the reason why most traders lose money.
I will be checking out Kiana's other products for sure. Stay tuned!
LEARN HOW TO WIN 90% OF YOU TRADES IN 90 SECONDS!
>>CLICK HERE TO LEARN MORE! <<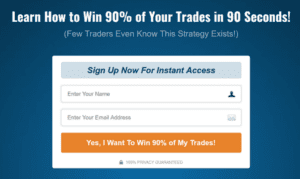 Bullseye Trades: Best Alerts Service

Every Monday at the market open, Jeff sends you his weekly Bullseye Trade.
2022 has been AMAZING for these Bullseye Trades!
(+50% to 300% per week in my experience)
Russell and Maleah
Related Articles
Invest Diva Reviews: Is Invest Diva Legit?
Kiana Danial Invest Diva Review (Make Money Investing!)
$25k to $90k in 3 Months Stock Trading!
Was this Ichimoku Secrets by Kiana Danial review helpful?