Are you interested in starting a blog? Check out our tutorial that will help you start a blog of your own for only $3.49 per month (tiny cost for blog hosting compared to the potential profits!).
If you sign up through our Bluehost link you will also get a free blog domain name and the lowest possible price for hosting. Blogging and affiliate marketing has changed our lives forever, so obviously we recommend starting a blog ASAP!
Disclosure: Please note that some of the links on this page are affiliate links. This means that we may earn a commission, at no cost to you, if you decide to make a purchase after clicking through the link. Please understand that we have experienced all of these companies, and we recommend them because they are helpful and useful, not because of the small commissions that we receive if you decide to buy something through our links. Please do not spend any money on these products unless you feel you need them or that they will help you achieve your goals.
LEARN HOW TO WIN 90% OF YOU TRADES IN 90 SECONDS!
>>CLICK HERE TO LEARN MORE! <<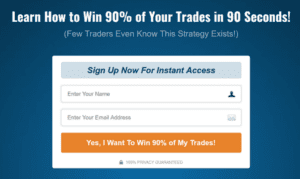 Bullseye Trades: Best Alerts Service

Every Monday at the market open, Jeff sends you his weekly Bullseye Trade.
2022 has been AMAZING for these Bullseye Trades!
(+50% to 300% per week in my experience)
SIDENOTE! INVESTING DIVA!
You are invited to
attend a free webinar
by my friend, Kiana Danial. She is a professor of Wealth Management at Baruch College in New York, and has a decade of experience in the forex, stocks and ETF markets.
In this exclusive free webinar, Kiana will reveal her personal secrets and the exact strategies she uses for her university students to:
– Make more in one day getting their money to work for THEM, than they can a MONTH working a 9-5 job.
– NOT having to stick to their screen and analyze the markets all the time
– Start with A LITTLE initial investment
*** Plus – You'll get A FREE copy of her trading hacks e-book just for signing up today!
There are very limited seats available so claim yours now!
August 2017 Income Report – $2,338.81
Be sure to check out our recommendations page for tons of exceptionally useful tools that we have used to make money online. We love them all and I we are sure you will as well!
August 2017 was an OK month for our blogging income. Our affiliate marketing earnings were $2,338.81 from our stock trading websites and Amazon website. This website (Unconventional Prosperity) is brand new and we made no income from it this month.
This is down significantly from June 2017 when we earned close to $7,000. The reasons for this decrease is probably just the time of year – people are on vacation etc.
We have been working harder than ever on our websites, so it is a little demoralizing to see a significant decrease in income. This is how it seems to go with online businesses though!
I keep telling myself that we are sowing the seeds for later in the year.
The majority of our affiliate income this month was from a stock trading affiliate program. This program alone made us $2,098.9 in affiliate commissions in August 2017.
You can see a screenshot below of the commissions this month. This particular product is so valuable and such an easy sell that I prefer to keep the exact stock trading program private for the time being.
However, we plan to reveal our full strategy and exact affiliate programs in the future. If you are in this niche, then I suggest that you subscribe to this blog, so that you will be alerted when we publish the details of this lucrative affiliate program!

What We Learned
It is so important to choose an affiliate program that offers high commission and converts very well.
For example the affiliate programs above do exactly that, but our other source of income from another stock trading affiliate program does not perform that well. I only made $134.02 this month as an affiliate for a company called Profitly, which sells similar stock trading products.
We promote Profitly very heavily, but its products conversion rate is very poor and the lower commissions per sale make this a poor choice for affiliate income in the stock trading niche.
Below is a screen shot of our Profitly affiliate income for this month.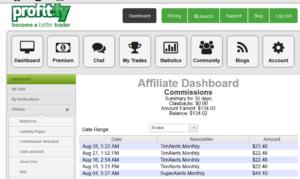 Other Affiliate Programs
LEARN HOW TO WIN 90% OF YOU TRADES IN 90 SECONDS!
>>CLICK HERE TO LEARN MORE! <<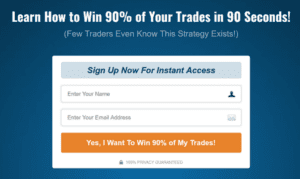 Bullseye Trades: Best Alerts Service

Every Monday at the market open, Jeff sends you his weekly Bullseye Trade.
2022 has been AMAZING for these Bullseye Trades!
(+50% to 300% per week in my experience)
We also made $26.07 as an Amazon Affiliate this month (read more about our Amazon site here) and $79.82 selling a couple of other stock trading products on Clickbank.
The Clickbank products are re-billed monthly, which is something we like to have in an affiliate product.
It means that you don't need to keep acquiring new customers to make recurring revenue.
What We Did in August 2017
We joined the

Max Bounty affiliate program to monetize this blog

. I had to do a short phone interview with my affiliate manager which was quite pleasant and I was approved as a Max Bounty affiliate. I am new to Click Per Action (CPA) affiliate programs so it will be interesting to see how this goes for me. No earnings to report from this affiliate program yet!
We joined

ShopStyleCollective

as an affiliate. It is a shopping network where you can earn per click (typically $0.05) to a huge variety of products. You can also earn commissions for any sales. We love this affiliate network because they make it very easy to save the affiliate link images to Pinterest. Pinterest recently started to allow affiliate links directly on the site, and we have been growing our Pinterest account recently to try and get more traffic. We have made about $1 so far on ShopStyleCollective and we will include more details in our next income report.
Related Articles