Invest Diva Kiana Danial Helps Women to Make the Most of their Money
Kiana Danial helps women (and men!) to make their money work for them. She is the CEO of Invest Diva and her main motivation in life is to help women to get their financial lives in check!
Kiana has had to endure many personal hardships but entered the world of trading to try to change her life. She has had a successful career trading and now focuses on investing.
She is internationally known as an investor and regularly appears on all the major financial TV networks. As her fame has grown, so has her business in teaching and empowering women to grow their money and reach the financial goals that they have dreamed of!
Kiana believes that knowledge is power and it can change our lives forever. She has become a bit of a leader in the movement to empower women to build their wealth!
Disclaimer: There are affiliate links on this page. This means that if you click through and purchase anything, I could possibly make a commission without adding any extra cost to you.
You can sign-up for a free masterclass with Kiana to learn more about her story and investment strategies. She gives out her 3 secrets to take control of your financial future.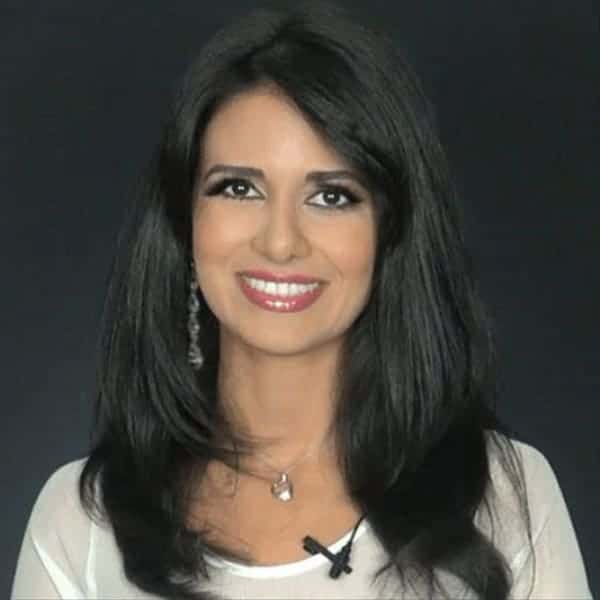 Kiana Danial and Invest Diva Movement
At a young age, Kiana won several awards including Best Financial Education Provider at Shanghai Forex Expo in 2014, New York Business Women of Influence Honoree in 2015, and Pro Bono Humanitarian Award by IA Bar Association in 2013. Kiana was named the Personal Investment Expert of the Year in 2018 and the Investment Coach of the Year in 2019 by the Investment Fund Awards.

Personal investing and wealth management in online assets are Kiana's passions for teaching her students.
The Complete Guide to Day Trading FREE EBOOK!
For a limited time, Markus Heitkoetter is giving away the electronic version of his bestselling book "The Complete Guide To Day Trading"
It's 296 pages and full of tips, tricks and practical information that you can use right away in your trading.
Click here to download the eBook now.
Kiana Danial Hardships
Kiana went through many hardships before she got to the place in her life that she is at now. She grew up in Iran and experienced the true tyranny of the Iranian regime. As a kid she saw her father (the CEO of a construction company) lose his company to the Iranian government.
The family struggled due to the government freezing his companies bank accounts. It's not clear from my research how they were able to survive this devastating event. But, I can only imagine the stress.
Kiana Danial Engineering Background
Kiana's father was an engineer and she followed in his footsteps and pursued this career path in Japan. It made her MISERABLE!
Interestingly, Kiana also ended up getting into Forex trading in Japan. Forex trading is basically trading currencies at different exchange rates and pocketing the difference. It is very difficult and few people succeed.
However, Kiana was able to make some massive profits!
My research doesn't show how Kiana was able to get a job on Wall Street but she was able to become one of the few female traders in that industry. She was fired from her Wall Street job for trying to come up with ideas to make trading better for everyone – not just the big banks!!!
Founding Invest Diva
Most people would have struggled to return to investing after this experience. However, Kiana just threw herself into educating herself on everything fiance related.
She read all the books on finance that she could find. Her mission as her own skills grew was to become the main driving force in the world to empower women to become their OWN money managers.
The Invest Diva Movement has thousands of students all over the world. They seem pretty happy with her products! I have purchased and reviewed many of her financial education products.
They are really good!
Her first business is advice is very simple…..learn as much as you can and don't get scared of missing out on trades or investments.
The Invest Diva movement shows women that they can invest successfully and often make better trading decisions than men! Her aim is to show people that you can be a successful investor without being a math whiz or by taking big risks.
Investing IS fun!
Kiana's Invest Diva movement is about community and support for beginners.
Invest Diva Premium Products
Kiana teaches people to invest in large cap stocks, cryptocurrency and Forex. I signed up for her newsletter, course and books.
I have written full reviews on most of her premium products. Here are some of the best ones that I have reviewed.
1. Kiana Danial Power Course Review
This is a COMPLETE financial and investing education course. It is her primary product and it sets a new industry standard in my opinion.
2. Kiana Danial Ichimoku Secrets Review
A technical book on a particular Japanese trading strategy that Kiana has had success implementing!
This is her community group where she gives market commentary and trade alerts.
Kiana has also written books on Cryptocurrency and Forex. There is literally something for anyone in her product catalogue :).
Check them out! She basically teaches everything from budgeting to investing and does it all in a fun and entertaining way!
Invest Diva Conclusions
I hope you enjoyed our Kiana Danial Invest Diva review!
If you are looking for investing advice and education from an industry professional then you might want to follow this energetic woman trader, entrepreneur, financial and wealth management expert.
Be sure to check out her free webinar here.
Have an Invest Diva Power course review? Let us know in the comments!
Russell
Related Articles
Kiana Danial Invest Diva Review (Make Money Investing!)
Book Arbitrage Profit System Review
Invest Diva Kiana Danial Helps Women to Make the Most of their Money and We LOVE THAT!