Kiana Danial Million Dollar Family Secrets Review: Make Your Money Work for You to Create Generational Wealth
Many people found out how financially insecure their family really was when COVID hit in 2020 and their only income stream (often the husbands salary) was unfortunately cut off.
Disclosure: Please note that some of the links on this page are affiliate links. This means that we may earn a commission, at no cost to you.
Kiana Danial discusses how to avoid this by reaching real financial freedom in an economy that is pretty horrendous in her new book (a best seller!) called Million Dollar Family Secrets.
I have written extensively about Kiana on this blog and reviewed many of her premium products. Kiana is a multi-millionaire investor trader.
We have written extensively about this remarkable woman on this blog in these other articles…
Kiana Danial Invest Diva Review (Make Money Investing!)
Ichimoku Secrets by Kiana Danial Review
Kiana's FREE MASTERCLASS!
If you don't know who Kiana is and want to learn more about her investment strategies etc. be sure to check out her FREE MASTERCLASS where she reveals her top 3 secrets!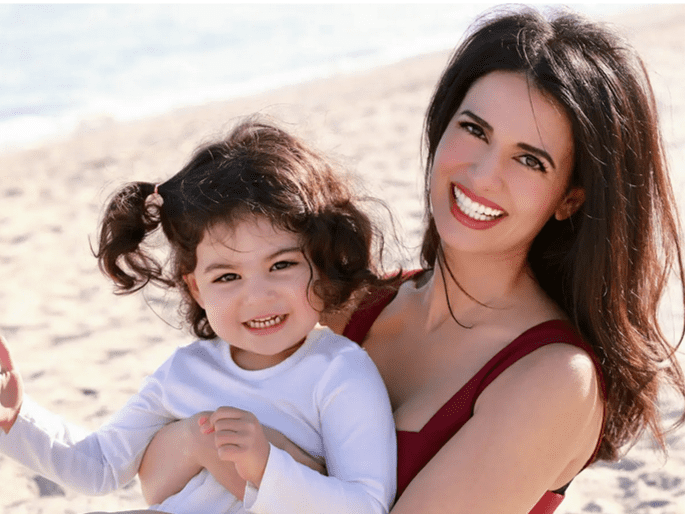 LEARN HOW TO WIN 90% OF YOU TRADES IN 90 SECONDS!
>>CLICK HERE TO LEARN MORE! <<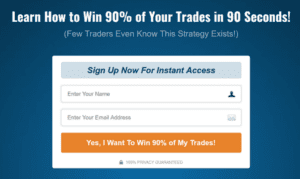 Bullseye Trades: Best Alerts Service

Every Monday at the market open, Jeff sends you his weekly Bullseye Trade.
2022 has been AMAZING for these Bullseye Trades!
(+50% to 300% per week in my experience)
The Kiana Danial Story
Kiana came from poverty in Iran. She is the definition of a self-made woman!
She realized pretty early on that your only source of income can be taken away in the blink of an eye. Her father had a relatively successful business in Iran – then the regime took everything from him. Overnight their family's income went to zero.
It happened again years later when Kiana was fired unexpectedly from a terrible sounding job on Wall Street (no fault of her own!). It turns out Wall Street doesn't want their customers to know too much…..imagine that…..
This must have taught her that it doesn't matter how secure an income stream seems. It can be taken away in a heartbeat.
This put Kiana on a mission to secure generational wealth for herself, her family and her children.
Check out Kiana's other book that I found very good – Ichimoku Secrets.
Million Dollar Family Secrets Reviewed
Million Dollar Family Secrets is not Kiana's first book. She has written several others (check them out here). Million Dollar Moms and Ichimoku Secrets were more recent publications that I have read. Both were fantastic!
In Million Dollar Family Secrets, Kiana talks about how to achieve financial freedom so that you and your family will survive if a catastrophe happens – such as massive illness and medical expenses (something that Maleah and I know about all too well….).
The book is just amazing. It reveals the myths that are perpetuated about money and shows the reader why these myths are very dangerous.
She explains how money slowly moves from the people that don't make it work for them to the people that do.
Here are some of the topics that Million Dollar Family Secrets covers…
Learn what they didn't teach you in school about money.

Calculate how much money you need to retire.

Shows you how to avoid being in the 50% of Americans that die in poverty or very poor.

Teaches you how to be financially intelligent.

Discusses what it really means to be a millionaire.

Teaches you about the 4 different types of millionaire and explains why one is something you don't want to be!

Deeply explains how to make your money work for you and not the other way around.


Explains the magic of compound interest and why it is the key to wealth.

Learn about why increasing your influence is key to developing a Diva Wealth Ecosystem.

Learn what the best way to increase your income is.


How to work because you WANT to, not because you have to.
This is a truly amazing book! Kiana is a fantastic writer and she gives you the blueprint to become millionaire via investing.
She has a real talent for breaking down and explaining difficult topics related to investing.

Even just the golden nuggets sprinkled throughout the book like "Action takers are Money Makers!" are so valuable!

This is a life-changing book in my opinion. I have always told people that they need to teach this stuff to high school students.
LEARN HOW TO WIN 90% OF YOU TRADES IN 90 SECONDS!
>>CLICK HERE TO LEARN MORE! <<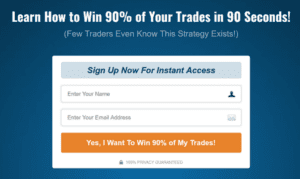 Bullseye Trades: Best Alerts Service

Every Monday at the market open, Jeff sends you his weekly Bullseye Trade.
2022 has been AMAZING for these Bullseye Trades!
(+50% to 300% per week in my experience)
Who is This Book For ?
It's literally for anyone interested in securing their financial future. Teenagers, stay-at-home Moms, working moms, dads and even grandparents can all benefit from it.

There is feeling that Kiana doesn't write for men! It is true that her audience is now primarily female, but this only happened during the COVID pandemic – until then most of her students were men.
It feels like she has shifted to focus more on empowering women but this book is truly for anyone.
The book will help you get started. However, don't miss her FREE MASTERCLASS because it provides massive amounts of knowledge as well!

Kiana Danial Million Dollar Family Secrets Review: Conclusions
This is a fantastic book that gives you a financial roadmap for your life. It might be a bit basic if you are already exceptionally financially educated.
However, it contains so much about investing, how to invest and how to compound your money there truly is something for most people in this book. Kiana teaches her whole system for creating generational wealth.

Kiana gives you the steps that she used to create her own $5 million portfolio and provides resources for even further learning on how to do it all on your own!!
Russell and Maleah
Related Articles
Zen Arbitrage Review: Reselling Cheap Books for BIG Profits!
Alex Becker H-Com 3030 Course Review
Kiana Danial Million Dollar Family Secrets Review