Maleah and I recently signed up for Kyle Dennis's Fast5 Trade Alerts service. We have been blown away by the profitable trading alerts and just had to share our Fast5 Trade Alerts Service review with you.
What is Fast5 trade alerts service?
It is a simple, easy to follow stock alerts service.
Disclaimer: There are affiliate links on this page. This means that if you click through and purchase anything, I could possibly make a commission without adding any extra cost to you.
YouTube Channel and Facebook Group
Come and join our stock trading alerts Facebook group (How To Make Money With Stock Alerts Services)! We also have a Stock Alerts Reviewed YouTube channel which we hope are helpful. As a new trader it's helpful to be part of a community of traders so you don't feel you are battling the market alone!
Just 10 minutes a week can net you HUGE profits!
Trading stocks can be a very profitable and simple way to make some extra money. Many people dismiss stock trading as a side hustle because they think that it is super risky, too difficult to learn or just for rich people!
None of these things are true!
Here is what you get with Kyle Dennis's Fast5 Alerts in a nutshell:
1. A millionaire stock trader (Kyle Dennis) sends you his favorite stock pick first thing on Monday morning. This is Kyle's highest conviction trade idea for the week.
2. You can choose to purchase it in your own time and at a price that is right for you. Kyle gives you some guidelines for purchase price range, profit target and stop loss.
3. You sell the position within a week for a nice profit (hopefully!).
The whole process takes a few minutes of your time! It is almost passive income. It is also seriously fun!
Here is a FREE WEBINAR where Kyle Dennis explains his strategy for how he finds his high probability stock trades.
Disclosure: Bear in mind that some of the links in this post are affiliate links and if you go through them to make a purchase, I will earn a commission. Keep in mind that I link these companies and their products because of their quality and not because of the commission I receive from your purchases. The decision is yours, and whether or not you decide to buy something is completely up to you. Kyle Dennis Raptor 5, Fast5 trades and Kyle Dennis's Sniper Report all have intrinsic risk. Trade at your own risk.

Who Exactly is Kyle Dennis?
Fast5 Trades was started by multi-millionaire stock and options trader, Kyle Dennis.
Kyle started his trading career at UCLA where he obtained a degree in biology. Unfortunately, he wasn't able to secure a high paying job in L.A after he graduated.
He was on the poverty line and was forced to move back in with his parents…..not good!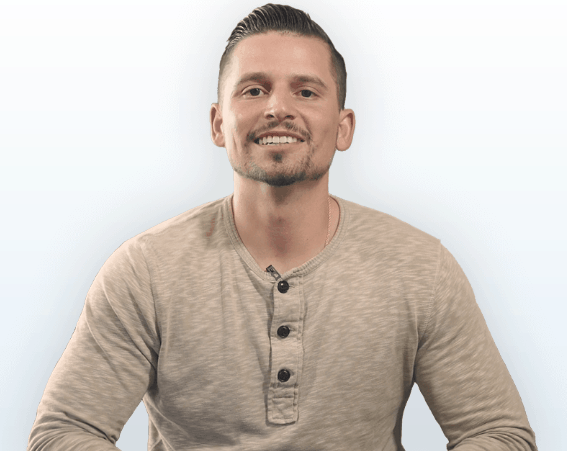 So, how did Kyle managed to transform his financial situation and become a self-made millionaire by age 28? He dedicated himself to learning how to trade volatile stocks.
Kyle Dennis started with an account under $8,000 while he was in his Junior year of College at UCLA.
He joined a stock alerts educational service called Jason Bond Picks, he managed to pay off his college loans and accumulate over $100,000 in his bank account savings in addition to his trading account. All from learning to trade stocks online!

Over the course of the last year, Kyle has made several hundred thousand dollars trading his Fast5 strategy.
Kyle found a niche that he excelled at. Biotechnology companies stock prices can be very volatile with fortunes made or lost overnight. The stock price is highly dependent on the drugs that the company owns.
A new approved drug can cause the stock price to soar overnight!
Kyle recognized the potential for huge profits in this stock trading niche and developed his strategy to successfully trade these types of stocks.
Kyle's Fast5 Trading Strategy
Kyle Dennis's strategy is multi-faceted and has been refined over many years. Essentially, Kyle Dennis's strategy boils down to three simple points:
1. Find a stock that has an upcoming 'catalyst' event within a few weeks. Biotech stocks are great for this.
2. Buy the stock a few weeks before news is expected and hold it as the event approaches. The hype for the news announcement attracts buyers that cause the stock price to increase.
3. Sell the stock before the actual news announcement. This is to manage the risk associated with these types of trades.
Since we have been trading with Kyle, we have seen that his winning trades often make us 10% – 50% profits. Not bad, right? Especially when you consider that each trade only takes a few minutes of your time to buy and sell!
Here are the last three trades and how they worked out for us and the other Fast5 trade alerts subscribers.
Fast5 Trade Alert Examples
At the time of writing this, Kyles Fast5 Trade Alerts service had a 100% success rate for winning stock alerts! We know that there will be losing stocks – there always is when you are trading. The goal is to make sure that the winners outweigh the losers.
Here is the first Fast5 trade that Kyle sent out to his subscribers.
Trade 1: DelMar Pharmaceuticals (DMPI)
This was a natural stock pick for Kyle. He is brilliant finding biotech companies that are poised for explosive growth. DMPI is a pharmaceutical company that is developing therapies for cancer. When it comes to these types of companies, usually what Kyle looks for is announcement dates for FDA decisions or new data on clinical trials. Anything that could have a huge impact on the stock price.
Kyle sent out his alert for this stock a few weeks ago because they announced that they would be updating data on two phase 2 trials by the end of November. He did all the due diligence into the stock and found that the news would most likely be extremely positive.
He told us that the buy zone for DMPI would be optimal between $0.65 and $0.75 per share. We didn't actually buy this trade alert. But, it did go up 11% from his alerts within a few days!
I think that 11% is a fantastic gain. This is close to our typical winning trade. Many of Kyle's Fast5 subscribers did enter the trade. They made an average of 10% or so on the trade. You can read their comments below.
Here is a another one written by a happy subscriber called Zvi. They made 13.5% in two days with the $DMPI trade! Not bad for 1 minute to buy the stock and one minute to sell it!
If you want to make some passive income online, Kyle Dennis Fast5 Trade Alerts might be a great resource for you. It only costs $97 a year! The price is likely to increase overtime though.
Here is a third trade alert example.
$VSTM Fast5 Trade 35% Profit!
The Fast5 service is a swing trading service. This means that you will most likely be purchasing a stock on Monday and selling it by the following Friday. But, sometimes the trade works out much more quickly.
A good example of this is last week's trade on a stock called $VSTM. The chart below shows what price Kyle Dennis alerted VSTM on Monday. It moved up from $1.05 to $1.42 over a couple of days!
With Fast 5 Trade Alerts you get a simple email on Monday morning. The one that was sent out for VSTM is shown below. You can see that you get all the details a novice would need to make a trade.
Kyle Dennis gives you some of the reasons that he thinks the trade will be a good idea and includes his advice on what prices to buy/sell at.
All you have to do is follow the advice!
Here is another of his trade alerts in the Fast Five program.
$SRRA 47% WIN in ONE DAY!



This week has been even better for the Kyle Dennis Fast Five Trades! They are totally rocking!
Here is Kyle's email from Monday. You can see he is suggesting $SRRA as this week's trade.
Amazingly SRRA went up 47% within a few hours!!! That would be a $470 win on just a $1000 trade! You can see the proof below in the chart showing the rapid price increase throughout the day on Monday,

So, if you had just taken a $200 position in SRRA , you would have paid for a whole year's subscription to Kyle's Fast Five trade alerts! Just one trade!

I will be keeping a record of my full track record with Fast5 Trades here.
Summary of What You Get with The Fast5 Trading Service
Fast Five Trades is a basic stock alerts service. There is no chatroom or fancy features. Here is what you DO get:
1. Kyle's BEST trade idea for the week. Sent to you on Monday morning with the goal to make a profit in the trade before Friday.
2. Detailed buy/sell prices and when you should take profit or cut your loss.
3. Access to Kyle's training courses. These are worth $1,000+ and they are included in the subscription.
It is a pretty simple system. My only worry is that there are no buy/sell alerts. It is up to you to follow your own rules. Take profit when you are up 10% or more. Make sure you follow a stop loss and don't chase the stock if it is already rapidly increasing in price. Those are our tips if you are a new trader!
Kyle Dennis's Other Stock Alerts Services
Kyle runs multiple stock trading alerts and education services. These include:
2. Dollar Ace
and of course, the Fast Five program.
Sign-up here for some free training on Kyle's strategy and don't miss next week's alert in Kyle's Sniper Report, Fast Five Alerts, Dollar Ace or FDA Insider Alerts program!
Kyle is also releasing a new service called The Raptor 5 this week which is focused more on teaching his methods.
It is not just us that have had success with Kyle Dennis's Fast5! Check out my friend Mark's success story about how he has made 10% on his account in just a few weeks with Fast5 Alerts!
Conclusions
Stock trading has changed Maleah and I's lives forever. You can read a bit more about our stock trading side hustle if this is something that you are interested in pursuing.
Most people don't realize that trading stocks can be easy (with the help of a great stock alerts service!). It can be a very passive form of income, typically taking only a few minutes a week. The earning potential is unlimited!
Just imagine joining Kyle Dennis and his Fast Five Trades service and within two hours you make a 47% profit on one trade!
Fast5 Trade alert is a stock trading service for anyone that wants to make money in the stock market with a simple trade every week. Honestly, it is like passive income and FUN!
Good Luck!
Russell and Maleah
Related Articles
Jason Bond Weekly Windfalls Review
How We Learned to Trade Stocks with Jason Bond
Jeff Bishops Bullseye Trades Full Review
Maleah and I love Kyle Dennis's Fast5 Trade Alerts service. We have been blown away by the profitable trading alerts and just had to share our Fast5 Trade Alerts Service review with you. Look out for The Raptor 5 service that he is launching soon!