Looking for a course to learn how to freelance proofread? Proofread Anywhere is a course that can help you achieve that. But, is Proofread Anywhere a scam? We examined the evidence in this article and we don't believe the Proofread Anywhere course is a scam.
Learning to proofread (professionally) and starting your own work-at-home business might seem both exciting and daunting at the same time.
It can be intimidating to start any new business…
There are a few courses out there that you can buy to help you get started. My favorite is called Proofread Anywhere by Caitlin Pyle.
But, is Proofread Anywhere a scam?
Whenever people purchase financial education there is always a nagging doubt 'is this too good to be true?'.
Can you really spend just $397 and set yourself up for running your own proofreading business making thousands of dollars a month working part-time?
I've interviewed numerous students of Proofread Anywhere and the reviews from them have been very glowing.
Disclaimer: There are affiliate links on this page. This means that if you click through and purchase anything, I could possibly make a commission without adding any extra cost to you.
You can get started learning about starting a proofreading business with Caitlin's FREE WEBINAR where she teaches you the basics.
What Exactly Is Proofread Anywhere?
Caitlin Pyle created an online course to transfer her own knowledge and experience as a proofreader to people just starting out with this business.
It all started in 2007 after a successful proofreading career. Caitlin helped many people start proofreading businesses, but it wasn't until 2014 that she created her first official product – an eBook.
The eBook morphed into the Proofread Anywhere course in 2015. This course has been a HUGE success both for her students and Caitlin herself.
Sales rocketed almost immediately and within months course sales had exceeded half a million dollars!
Is Proofread Anywhere a Scam?
People are so skeptical of courses that claim to be able to help you make money. People nearly always pause to ask 'Is Proofread Anywhere a scam?'.
I don't think many courses that you can buy (I've purchased a lot) are actual 'scams'. Most people have good intentions and there are usually a few golden nuggets in even the most mediocre of courses.
In my opinion, people shouldn't be asking if Proofread Anywhere is a scam. The real question should be if the course is right for them or if it delivers more value than it costs.
Some people might not have enjoyed the course or found that starting a proofreading business online is harder than it sounds.
Who is Proofread Anywhere for ?
If you are looking to start a work-at-home business to earn an income, then the course might be for you.
You have to be determined though, proofreading online is a not a get-rich-quick scheme.
You might want to check out Caitlin's online workshop that shows you how can start a proofreading business BEFORE you buy the course.
What is Proofreading?
You might be reading this and thinking 'why do I need a course to teach me how to proofread?'
People think proofreading is the same as editing, but the processes are different. Editing is a process that involves more restructuring of the text. Proofreading is more like the finishing polish.
Proofread Anywhere Teaches You More Than Proofreading
While Proofread Anywhere does teach you the skills required to become a proofreader, the course is so much more than just that.
It teaches you how to market your business and how to make money working at home.
It really is a business course with sections on how to set your rates and find clients etc.
Many people fail at work-at-home businesses because they underestimate the importance and difficulty of finding customers.
Here is an outline of the module in the course that helps you with the business side of things.
What you learn:
Creating a website
A Step-by-Step Guide to Setting up Your Business Website
Writing Your Résumé
Setting Your Rates
Taxes and Incorporating Your Proofreading Business
Building on Your Proofreading Experience
How to land clients.
Proofreading and Freelance Associations
Social Media
Social Media Dos and Don'ts
Blogging
Online Marketplaces
Online Profiles
Writing a Proposal
Avoiding Scammers
Don't Expect Clients to Just Come to You
She also discusses what to do once you have a proofreading gig!
Starting Off on the Right Foot
Working with Client Preferences
A Proofreader's Relationship with Other Editors on the Project
How to Bill Your Clients
Your Reputation
Asking for Testimonials
The importance of this part of the course cannot be understated. You might be the best proofreader in the world, but if you can't land clients and make money doing it then your business might fail.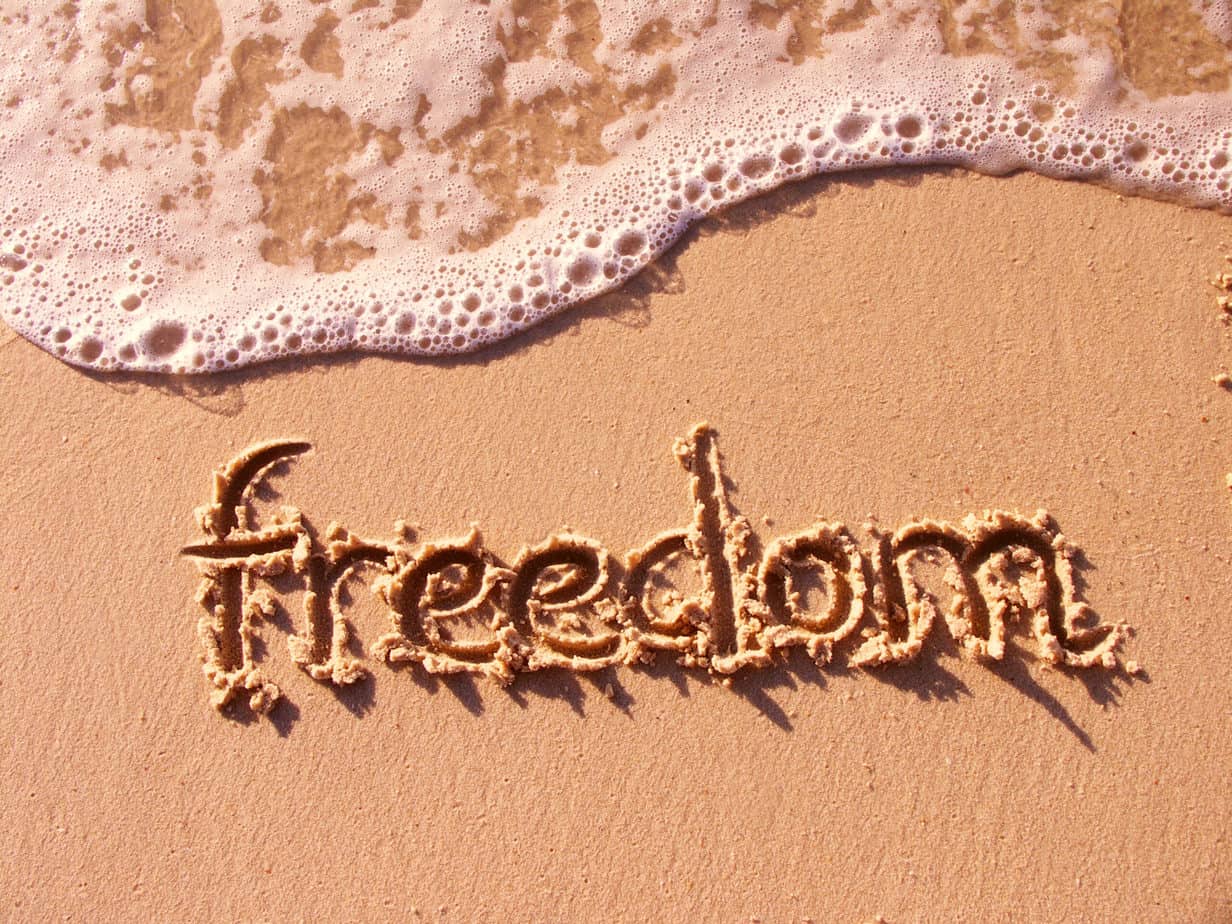 Interviews with Students of Proofread Anywhere
I've interviewed 2 students that have been through the course.
This is probably the best way to see if Proofread Anywhere is a scam – it's not.
Both of the people that I interviewed gave the course glowing reviews and have gone on to make way more money than the cost of the course.
One of them is a full-time proofreader now and the other works part-time at it.
You can read their reviews here and here.
Conclusions
I highly recommend Caitlin's proofreading course. I've spoken to her and I know that she an honest person that does genuinely want to help people.
If you are committed to a proofreading business, I'm sure that you will make your investment back in the first few jobs that you land – can you say the same thing for jobs that required a $40,000 student loan?
Check out Caitlin's free workshop here!
I like that proofreading has a relatively low barrier to entry. It is pretty cool that you can do it from anywhere as long as you have a computer.
Many people can live the work-at-home dream, but it does require investing in your education. I firmly believe that Caitlin's course sets you up to live the life of your dreams.
Russell and Maleah
Related Articles
https://www.unconventionalprosperity.com/learn-proofreading/
How to Start A Sidehustle Proofreading Online
10 Awesome Passive Income Ideas
Looking for a course to learn how to freelance proofread? Proofread Anywhere is a course that can help you achieve that. But, is Proofread Anywhere a scam? We examined the evidence in this article and we don't believe the Proofread Anywhere course is a scam.