Welcome to February 2018's online income report. We are excited to show you how we made money online last month.
Hopefully this online income report will give you an idea of how we make some extra money online blogging! If you are considering starting a blog to make extra money, have a look at our simple step-by-step tutorial that teaches you how to start a blog using WordPress and Bluehost.
*Update 2019 – How We Made $17,500 Blogging in 30 Days*
Making money online is not for everyone – it takes work, dedication and the ability to endure a steep learning curve. However, it can be a very lucrative way to make extra money while working from home and being your own boss!
Ok, let's get started breaking down how we made $8,255.05 last month online.
Disclosure: Please note that some of the links on this page are affiliate links. This means that we may earn a commission, at no cost to you, if you decide to make a purchase after clicking through the link. Please understand that we have experienced all of these companies, and we recommend them because they are helpful and useful, not because of the small commissions that we receive if you decide to buy something through our links. Please do not spend any money on these products unless you feel you need them or that they will help you achieve your goals.
LEARN HOW TO WIN 90% OF YOU TRADES IN 90 SECONDS!
>>CLICK HERE TO LEARN MORE! <<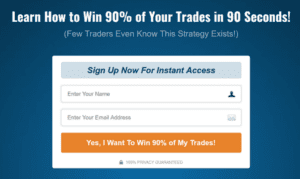 Bullseye Trades: Best Alerts Service

Every Monday at the market open, Jeff sends you his weekly Bullseye Trade.
2022 has been AMAZING for these Bullseye Trades!
(+50% to 300% per week in my experience)
SIDENOTE! INVESTING DIVA!
You are invited to
attend a free webinar
by my friend, Kiana Danial. She is a professor of Wealth Management at Baruch College in New York, and has a decade of experience in the forex, stocks and ETF markets.
In this exclusive free webinar, Kiana will reveal her personal secrets and the exact strategies she uses for her university students to:
– Make more in one day getting their money to work for THEM, than they can a MONTH working a 9-5 job.
– NOT having to stick to their screen and analyze the markets all the time
– Start with A LITTLE initial investment
*** Plus – You'll get A FREE copy of her trading hacks e-book just for signing up today!
There are very limited seats available so claim yours now!
How We Made $8,255.05 Online in February 2018
February was another pretty good month for our online business. We own two main websites that generate the majority of our online income:
Unconventional Prosperity (the 7 month old blog you are reading right now!).

StockMillionaires.com

a niche website where we review stock trading and investing educational products.
Both these sites focus on different areas of personal finance and both generate income streams through a combination of affiliate product commissions and ads.
We have been working part-time on growing our affiliate income for a few years now and we feel that the work is starting to pay off, with multiple $10k+ months during 2017.
We are often asked by friends, family and blog visitors – what is our favorite course that teaches you how to start a blog and make money from it?
Without a doubt we highly recommend Making Sense Of Affiliate Marketing by Michelle Schroeder-Gardner.
The course teaches you how to set up a blog and monetize it using affiliate links. The course is $197 but you really get a massive return on investment
We applied what we learned in the course last year to establish this blog which is now making a steady $1000+ every month!
Not bad for a $197 investment! We expect this to grow as we continue to work on this blog.
Anyway, lets get started on exactly how we made money last month.
Unconventional Prosperity Blog Income: $1,022.46
Here is a breakdown of the affiliate commissions earned from this blog in February.
Paid Survey Sites
We get paid per lead ($0.6 to $2) for every person that signs up for a paid survey. These surveys allow the user to make some extra money by giving their opinions on products and services.
If we refer a user and they become a 'lead' for that company we receive a small commission.
Here are the sites we use to promote paid survey opportunities to our readers and the commissions earned last month.
Igain = $25.1
Peerfly = $30
Max Bounty = $27.75
Blue Media = $402
Total online income for recommending paid survey sites = $484.85.
Our readers favorite paid survey is called Survey Junkie. This is an awesome site that pays you to fill out consumer surveys for their clients.
Survey Junkie is our highest converting survey offer (50% conversion rate) and we deal directly with the company that owns them – Blue Media. The commission per lead is currently $1.5 which is really good for a high quality survey site that has just a single email opt-in.
We also made $195 from Bluehost referrals (check out our step-by-step tutorial on how to start a blog) in February. This is something that we are focusing on in the coming months.
We also made referral commissions from recommending an awesome course on how to make better pins to drive more traffic to your website. We love Pinterest and the majority of our traffic comes from the site. Last year we purchased a course called The Perfect Pin: How to Create Viral Pinterest Images by Jeff Proctor and Ben Huber.
The Perfect Pin course has helped to massively increase the traffic to our blog from Pinterest and resulted in dramatically increased earnings. We made $75 in affiliate commissions in February from recommending the Perfect Pin course to other bloggers. From what we hear, people love the course as much as we do!
Finally, we made $233.85 from putting ads on this site. This was a big deal to me as we have never had ads on any of our sites. We applied for Mediavine and they were really great to work with setting up ads on this site. The ads generate anywhere from $10 – $30 per day with our daily traffic (500 -2000 views per day).
Ads do distract from the content a little bit but they are a nice way to add another few hundred dollars a month in revenue without doing any extra work!
If you have 25k+ sessions on your blog every month, I highly recommend applying for Mediavine to monetize your blog with ads. We have been running them for 3 weeks now and love the extra income that they generate.
LEARN HOW TO WIN 90% OF YOU TRADES IN 90 SECONDS!
>>CLICK HERE TO LEARN MORE! <<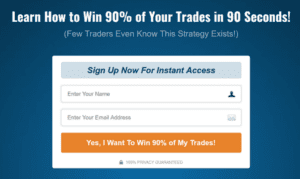 Bullseye Trades: Best Alerts Service

Every Monday at the market open, Jeff sends you his weekly Bullseye Trade.
2022 has been AMAZING for these Bullseye Trades!
(+50% to 300% per week in my experience)
Stock Millionaires Blog Income: $7,232.59
Stock Millionaires is our stock trading blog – and wow it is a profitable niche to blog about! We only had 10,000 page views in February but we generated $7,232.59 from affiliate sales.
We have traded stocks for years and we love sharing the online educational materials (DVDs and stock alerts services).
These educational materials offer high commissions because they are expensive products. It is not unusual for us to make $1000 per sale in commission!
Total income from both sites = $8,255.05
Note on expenses: We actually have very little blogging expenses. Typically we pay $2.95 for hosting and about $30 per month in automation programs for social media.
I hope that you have found this online income report helpful! We have tried to provide as much detail as possible but if you would like clarification then please just comment below.
Russell and Maleah
Other Monthly Online Income Reports:
Income Report August 2017 – $2,338.81
Income Report September 2017 – $10,533.28
Income Report October 2017 – $2,251.07
Income Report December 2017 – $10,879.9
Income Report January 2018 – 4,552.88
Income Report February 2019 – $17,500