This honest review of Transcript Proofreading (a fantastic freelance proofreading course by the well-known professional proofreader Caitlin Pyle) is brought to you by my friend, Stephanie Spillmann. Stephanie has made a career for herself as a freelance proofreader and writer. If you want to learn proofreading as a side hustle then this article is for you! Transcript Proofreading Theory and Practice will help you on your journey.
Maleah and I are really excited to have Stephanie write on our blog about her experience and give her honest review of Transcript Proofreading! We have found her story to be both inspirational and motivating!
If you have ever wondered how to become a proofreader for court reporters or bloggers – this is the article for you!
Disclosure: Please note that some of the links on this page are affiliate links. This means that we may earn a commission, at no cost to you, if you decide to make a purchase after clicking through the link. Please understand that we have experienced all of these companies, and we recommend them because they are helpful and useful, not because of the small commissions that we receive if you decide to buy something through our links. Please do not spend any money on these products unless you feel you need them or that they will help you achieve your goals. hopefully you can learn how to become a proofreader for court reporters.

SIDENOTE! INVESTING DIVA!
You are invited to
attend a free webinar
by my friend, Kiana Danial. She is a professor of Wealth Management at Baruch College in New York, and has a decade of experience in the forex, stocks and ETF markets.
In this exclusive free webinar, Kiana will reveal her personal secrets and the exact strategies she uses for her university students to:
– Make more in one day getting their money to work for THEM, than they can a MONTH working a 9-5 job.
– NOT having to stick to their screen and analyze the markets all the time
– Start with A LITTLE initial investment
*** Plus – You'll get A FREE copy of her trading hacks e-book just for signing up today!
There are very limited seats available so claim yours now!
You can learn how to proofread and charge clients for your services with this FREE proofreading workshop taught by millionaire proofreader, Caitlin Pyle.
Stephanie Spillman: An Honest Review of Transcript Proofreading: Theory and Practice
This post will cover what it's really like to be a proofreader. Proofreading can be a really nice way to supplement your income part-time. It also makes a great side hustle for moms or retired people.
I took Caitlin Pyle's Transcript Proofreading: Theory and Practice back in November, 2015. I was one of the first 100 students to complete the course.
There have now been thousands of students who've completed her Transcript Proofreading and General Proofreading courses. Let me tell you about my experience with Transcript Proofreading Theory and Practice.
What is a Transcript Proofreader? (Proofreading Court Transcripts)

A transcript proofreader is specially trained to proofread court transcripts. Court cases, depositions, and many other legal meetings are typed up by a court reporter.
When legal representatives, attorneys, judges, and witnesses speak to one another, everything they say must be put into a written transcript to be filed for future reference.
Once a court transcript is formatted into a readable document, it's sent to a proofreader for the final corrections. It's extremely important that legal documents contain as few errors as humanly possible.
Proofreading court transcripts is an extremely important role.
Is Transcript Proofreading Like Regular Proofreading?
Proofreading transcripts is very different from regular proofreading. You're definitely looking for spelling and punctuation errors for sure, but beyond that, it gets tricky.
Here are some differences with transcript proofreading:
You can't change a single word anyone says in a court document.
A proofreader can't correct poor grammar that the speaker uses.
You have to leave in every weird or non-word you see… like "uh-huh", "youbetcha" etc.
There are very fine details that you'll be trained to look for such as whether the correct attorney is listed on a certain line, or if a date is wrong on the document etc.
You're reading about true-life events that really happened. Some of them will blow your mind.
Transcript proofreading deals with verbatim speech. It's a world apart from finding and correcting errors in a book manuscript, etc.
If you think about it, no one speaks the way they write. We're all taught in school to use correct grammar, punctuation, and never to start sentences with "but" or "and".
When we talk to each other in real life, none of those rules apply. That's pretty much how transcripts are, except that you have to learn the fine art of punctuating spoken words.
There are special grammar books just for this purpose.
What is the Transcript Proofreading Course Like?
Both of Caitlin Pyle's proofreading courses are top-notch. My personal experience is with the Transcript Proofreading course.
We'll talk about the types of things you'll learn in the course, the difficulty of the course, what materials are needed, and what it takes to pass the course.
What do you learn in Transcript Proofreading Theory and Practice
If you're not completely sure that transcript proofreading is for you, there's a free introductory course that you can explore.
Maybe you'd like to know more about how to become a general proofreader… there's a great FREE workshop for that course so you can explore that as well. General proofreading covers a wide range of other potential proofreading clients as well as transcript clients.
In the transcript proofreading course, you'll begin by learning some basic important grammar techniques that apply to spoken language.
There are also several worksheets and quizzes that will challenge you to notice very small details. You'll do plenty of detail training for your eyes. Finding things that seem out of place, or punctuation that's missing, is very important.
A court reporter might repeat a word or type an attorney's name on the wrong line. Sometimes, a date may be off, or a ZIP code could be missing from an address at the top of the document.
Training for transcript proofreading involves hundreds of tiny details like those… and more! If you LOVE details, words, and grammar challenges, you'll love transcript proofreading.
How hard is the Transcript Proofreading Theory and Practice course?
I'm not going to lie. The transcript proofreading course will make you want to tear your hair out sometimes! It's a totally new and unfamiliar way of looking at and correcting the English language.
Proofreading court transcripts can be hard.
Once you accept that part, and stop worrying about all of your mistakes, it's actually very fascinating.
The hardest AND most exciting section of the course is correcting over 3,000 pages of practice transcripts and grading them yourself.
This prepares you for the actual documents and mistakes you'll see when you work for real clients. Caitlin is very thorough on this part. The huge volume of practice pages ensures that you'll do an excellent job on real transcripts.
They're all mandatory … at least, if you want to pass the final exam!
When you get to that part of the course, it begins to feel official. You finally get to dive into the reality of what your future job will be like. It's exhilarating … for about the first day.
It's quite a challenge to find all of the errors you've been training for. And you'll read soooo slowly that it's painful.
For the first 20 or so practice transcripts, it's hard to read faster than a snail's pace because you're trying so hard to spot everything that could be wrong.
These are all self-graded, so once you're done with a practice document, you'll grade them and see how you did. An answer key will show what you've missed.
I found it really helpful to keep a notebook and record the types of things I missed regularly. When I saw patterns in what I was missing, I'd go back in and study those topics again.
It's quite challenging, but amazing at the same time. As you go through those dozens of transcripts and thousands of pages, your skills improve a lot, and your confidence grows.
You're actually learning a skill that hardly anyone else in the world knows how to do. And some of the cases you'll read in the practice pages [they're all real cases from the past] are pretty crazy!
You can learn more about Caitlin Pyle's proofreading courses and her secrets to proofreading success with her FREE MASTERCLASS!
What materials are needed for the transcript proofreading course?
There are several grammar and punctuation resources you'll use on a regular basis. These will train you in the proper ways to correct spoken language, and what you're allowed to change.
When you sign up for the course, there's a list of recommended grammar books to buy. I chose three of them to start with. I was able to find them used, and the prices weren't too bad.
They were invaluable to my studies and for future reference for my actual jobs later on.
You'll also need an iPad. I bought a mini iPad on Amazon for a great price, and installed the inexpensive app that's needed to correct digital transcripts.
Court reporter clients will send transcripts to you in digital format (usually PDFs), and you'll download them to your iPad.
I recommend getting an iPad with plenty of storage so you won't run into any trouble on that end. I also bought a nice stylus to correct with. It's not a must-have, but I found it much easier than using my fingers.
This will make proofreading court transcripts much easier.


What does it take to pass the transcript proofreading course?
In each section of the course, you'll have a few lessons and some quizzes here and there. These are to show that you've mastered that area and are ready to move on.
Some quizzes simply point out things you need to work on. Other tests are graded, and if you don't score high enough, you'll need to repeat that section and try it again.
About halfway through the course, there's a mandatory, timed word-skills test. If you don't pass it at 80% or higher, it may be an indication that this type of proofreading isn't the best fit for you.
You're allowed to study the material again and retake the test for a small fee.
There's also a midterm test before you can progress to the practice transcripts. You must pass with a 95% or higher, but you can use all of the grammar books, resources, and your notes to help you.
There's a two-part process to actually pass the entire course. A timed final exam, which tests your knowledge of the most important parts of the course, and a final exam transcript in which you're required to find all of the major errors.
Check out Caitlin Pyle's proofreading courses and her top secrets to proofreading success with her FREE MASTERCLASS!
Finding Clients and Setting Your Rates
The marketing portion of the course comes after passing the final exams. Caitlin has provided plenty of tools to market yourself, learn how to set your rates, and begin finding clients.
Some ideas for finding clients
Social media and LinkedIn are two great ways to find and establish a steady clientele. Many proofreaders join local court reporter organizations and visit local agencies as well.
Learning how to become a proofreader for court reporters can be a pretty good way to get work as a freelance proofreader. proofreading court transcripts is the bread and butter for many new proofreaders.
I personally found almost every client through connecting with court reporters from all over the country on LinkedIn. Since this is a remote job, you can have clients in any state!
If you're creative, attentive, and don't give up… you'll find the work you need.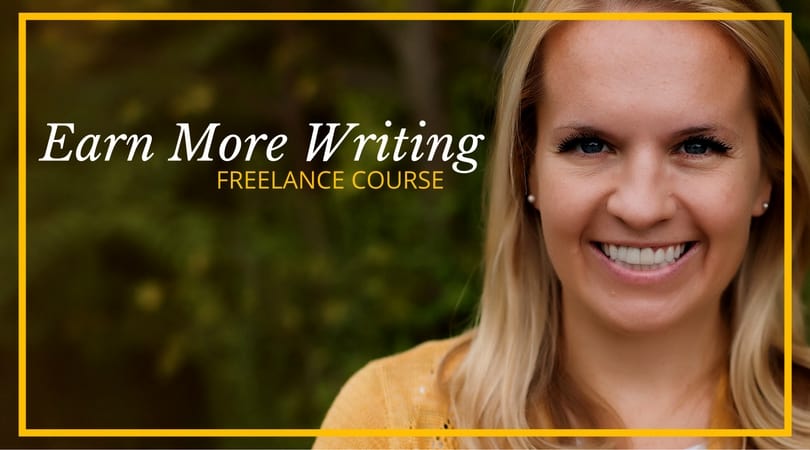 How much do you get paid?
Now for the part everyone wants to know… the money!
Setting your rates is pretty basic. You'll usually follow what the current standard rates are in the freelance proofreading industry. Right now, it's around $0.35 – $0.45 per page for regular jobs.
Transcripts can be anywhere from 20 pages or less to 600+ (over the span of several days for these big ones). Average page count is around 100-250 per transcript once you have regular clients.
Regular turnaround jobs means the court reporter needs it back in around three days or so. You'll need to communicate clearly with your clients about what both you and they consider regular turnaround time.
Jobs that need to be done urgently can earn you more money. A rush job needs to be done in less than 48 hours, and can be charged around $0.15 – $0.20 higher per page.
Expedited jobs can earn you even more. These are usually transcripts that are being done on the spot by a court reporter in a trial… or jobs that an attorney suddenly asks for quickly, out of the blue.
Learn more about Caitlin Pyle's profitable secrets as a freelance proofreader with her FREE MASTERCLASS!
Expedited jobs need to be corrected in 12 hours or less — or even immediately — and returned as quickly as you're done. This can include reading late into the night and overnight, if need be. My rates for these were $0.80 per page.
A few downsides of transcript proofreading
Unless you're a really fast proofreader, longer jobs can take a lot of your time for money that would be considered part-time earnings. If you need several hundred dollars per month of supplemental income, it may be a perfect fit for you, though!
Some jobs may go late into the night or early morning, and you may be needed for weekend work, so keep that in mind.
Certain times of the year can be slow — like summer vacation time and Christmas — and some months you can be overflowing with work. Just to be aware.
Some inaccurate numbers are floating around about making $60 per hour and such. It's highly unlikely that anyone could read fast enough to make that much, and still catch all the mistakes… just sayin'.
Am I still proofreading?
After learning how to become a proofreader for court reporters and working for a while – I decided to focus more on my other areas of interest. Proofreading court transcripts can be HARD WORK!
Proofreading gave me an excellent way to earn part-time money at home. I learned a TON about working online, marketing, and how to run a business of my own! I loved every minute of it.
After about a year of proofreading, I wanted to branch out to a more creative business and do some writing of my own [rather than reading everyone else's stuff].
I needed more of a full-time income, so I decided on a fabulous freelance writing course. This has led to some nice jobs with generous pay, and plenty of flexibility. My articles earn between $150 – $300 each, depending on length.
Freelance writing offers a lot of variety regarding topics and subject matter. It's been a great job for supplementing my income while growing my blog and other business ventures.
Other bloggers hire me to write for them, as well as business websites and personal finance clients. You can explore this freelance writing workshop for free to learn more.
If you want the best of both worlds — proofreading PLUS writing for pay — you can definitely make full-time income by combining the two businesses. That way, you're never bored!
Conclusion of My Honest Review of Transcript Proofreading
I hope my experiences with Transcript Proofreading: Theory and Practice have given you some food for thought. My honest review of Transcript Proofreading and proofreading as a side hustle will hopefully inspire you to give freelance proofreading a go!
If you love words and have a sharp eye for typos and grammar mistakes, you'd likely make a great proofreader!
The best part about being a proofreader is that it's your own business. You set the hours, the rates, and take only the jobs you want.
Be sure to check out Caitlin's course if you are interested in learning how to become a proofreader for court reporters!
You can learn how to proofread and charge clients for your services with this FREE proofreading workshop taught by millionaire proofreader, Caitlin Pyle.
Related Articles
Review of Caitlin Pyle's Proofread Anywhere course
How to Start a Freelance Proofreading Business and Earn $200,000+ a Year
How to Proofread Anywhere and Make Money Online
How we Make Money Trading Stocks Online
How to Buy Real Estate for Pennies on the Dollar
How to Make $47,000+ per Year as a Freelance Proofreader
How to Make $800 per Week Selling Guitars on Ebay
Hopefully you still want to learn proofreading after reading this honest review of Transcript Proofreading Theory and Practice! Proofreading can be a great side hustle or full-time career if you are prepared to work hard and make your own business doing it. Learning how to become a proofreader for court reporters is not easy – but it can be rewarding!