We are always looking for new ways to invest our money. Honestly, we don't trust financial advisors to help us invest our capital – neither should you! We have recently been looking at non-mainstream alternative commodity investments to diversify our portfolio. Here are some of the best alternative commodity investments and resources that we have found!
Disclaimer: There are affiliate links on this page. This means that if you click through and purchase anything, I could possibly make a commission without adding any extra cost to you.
If you are looking for some new ideas on non-mainstream alternative commodity investments – you have come to the right place! These alternative investment ideas focus on high ROI ways to invest by yourself.
In this article, we discuss alternative commodity investments but also some other non-mainstream ways to invest your wealth.
Maleah and I lost a lot of money when the market turned down in 2008. This was primarily due our stock portfolio manager not taking the time to adjust our portfolio to suit the market conditions.
Honestly, these investment managers don't always have your best interests at heart – they get paid either way.
After watching 50% of our stock investment portfolio vanish, we decided to pull the money out and manage our own investments. This current recession (2020) is so similar in many ways.
We have had so many people tell us that they have liquidated their stock investments and are looking for new ways to invest the money themselves.
Maybe you just sold your portfolio, a real estate investment or came into some money recently. This brief list of non-mainstream commodity investments might appeal to you!
Let's get started with some of the resources we have found to be very useful. We were able to take our net worth from negative to 7-figures with some of these non-mainstream investment ideas.
1. Capital Exploits Insider Weekly
Capital Exploits focuses on finding companies that are tied to to the production of commodities. This is an alternative way to invest in commodities – buy stocks of companies where their value is based on underlying commodities.
Let's be real – not many people want to directly buy or own any large amount of a commodity! Do you really want oil barrels, gold bars or corn taking up space in your home?
Owning stocks of companies that produce commodities is the next best thing!
If you are looking for lucrative longer term commodity trade ideas and research that is done for you, consider signing up for Capital Exploits Weekly newsletter.
This investment research and recommendation service is EXTREMELY popular and VERY well respected (just check out the Trust Pilot reviews!).
The Capital Exploits team are truly amazing at finding the most profitable long term investment ideas. They look for extremely asymmetric risk/reward ideas that often return 500% profits.
I love the service because it is low-cost and straightforward. They email you reports of their research every week – 20 pages of highly detailed analysis and research into particular stocks and companies.
You can even check out their latest trade recommendation for FREE – 20 pages of detailed analysis!
I would say that they are smart investors that come up with some contrarian ideas that really work. You need to have patience for their ideas to work and have the ability to work through their reports before making your own decision about investing in the particular company.
Investors of any level of experience that want to grow their wealth in this high risk time period will benefit from Insider Weekly. All you need is an online brokerage account and a passion for growing wealth.
The ideas that they find are not linked to the performance of the S&P which is key in this dangerous market. This economic depression is the perfect time for this style of investment as there is a misallocation of capital in the markets that can be exploited.
If you would like to learn more, check out this Capital Exploits Insider Weekly review.
2. Stock Trading Services
Non-mainstream alternative investments can include simple things such as buying individual stocks and simply buying/selling them over the course of hours or days.
Perhaps 'investment' is not the best term for this style of wealth generation.
Still, Maleah and I make significant income from trading individual stocks. Being a nimble trader can be very lucrative in this volatile market. We get in and out of trades before they can be negatively impacted by the latest main stream media fear mongering.
Individual stocks can skyrocket in price based on news announcements – we simply profit from these temporary price movements.
Day or swing trading is an exciting way to generate huge percentage profits – we are talking 10% + per trade!
This style of trading can be very appealing if you have recently seen your entire retirement account decrease by 30% while fully invested in a diverse portfolio of stocks. I mean when does the market stop going down!? With shorter time frame trading, YOU have the control.
We have written a few articles about our stock trading experiences. Here are a few articles to check out.
3. Gold Investing (Precious metals)
Throughout history, gold has commanded respect from many different cultures on a global scale. There is an intrinsic value in gold that will most likely always be there, even if currencies fail.
This means that gold is a great way to protect or build your wealth during poor economic times. Like now.
Gold maintains its value over generations – this is not true for paper currency. Think about buying gold as a hedge against inflation.
Gold doesn't corrode and WILL survive for generations without degrading. This means that what you don't sell, you can pass on to your children!
While gold might not be the most non-mainstream commodity investments, many people still ignore it. Maybe it is because they think that they will have to have huge gold bullion bars sitting around the house.
Nope!
You can buy or invest in gold in many different ways.
4. Invest In Copper
Copper is not sexy like gold or diamonds……but it is an interesting looking non-mainstream commodity investment at the moment. Copper is used in construction and electrical wiring….unfortunately China consumes 50% of the world's copper and the coronavirus has caused the cost of copper to drop significantly.
However, this means that copper is likely to be undervalued at the moment as the fundamentals have not changed. If you would like to know more about the potential for copper investment, check out this site for more information.
There are so many ways that risk-averse investors can take advantage of the market dip right now! So many precious metals like copper, nickel, palladium and platinum are looking extremely attractively priced right now.
5. Invest In Diamonds
Investing in diamonds is a pretty smart choice. Did you know that diamonds go up almost 5% in value every year? They do this completely isolated from the general economy.
This means that investing in diamonds is a relatively safe, consistent and low volatility investment choice. The main thing to remember though is that diamond investing is not a quick way to generate returns. It is a longer term investment strategy.
Diamonds are non-mainstream alternative commodity investments because people think that they have to be an expert in rare gems or something. However, like any physical commodities, you can easily buy them anywhere (including online). If you buy diamonds that have a laser engraving and a Laboratory Report Certificate, you can be sure of it's authenticity.
Obviously authenticity is crucial if you want to be sure of the resale value.
Diamonds are one of our favorite alternative commodity investments because they are so small and go up 5% in value a year! Here is a guide that will help you get started with diamond investing.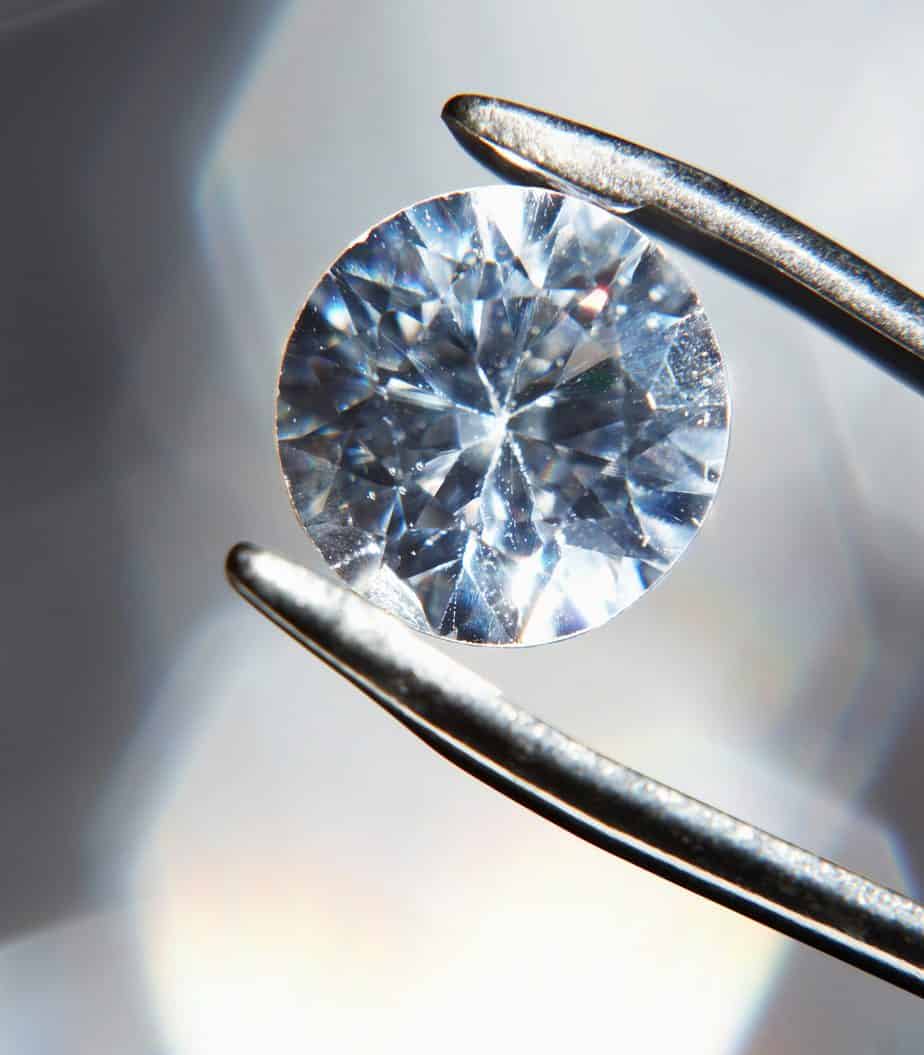 6. Wool Investing

Wool!? That isn't valuable….is it?
Wool prices are volatile and are tied to fashion trends and the chinese economy. As the world gets wealthier (even with this current setback!) people are increasing the demand for high-end clothing and driving the price of wool higher over time.
A global recession might be pretty bad for wool though, so it is something that might present a buying opportunity if the economy continues to tank.
Here is an interesting article about investing in wool.
7. Invest In Yourself

Yup, you are a valuable commodity!
Investing in yourself will almost always produce the best return on investment possible. Maleah and I changed our lives forever when we started to invest in our education.
We bought books, courses and hired coaches to ensure that we developed a strong mindset and skill set that would help us be successful.
If you would like to check out our top books that helped us transform our lives, check them out here.
Conclusions
These non-mainstream alternative commodity investments can help you protect and grow your wealth over the next few years – even if we are in a nasty depression. The sad truth is that the people that are already financially savvy will prosper during a global depression, while the less savvy will struggle even more.
Come and join our stock trading alerts Facebook group (How To Make Money With Stock Alerts Services)! We also have a Stock Alerts Reviewed YouTube channel which we hope are helpful. As a new trader it's helpful to be part of a community of traders so you don't feel you are battling the market alone!
Russell and Maleah
Related Articles
How We Built 7 Income Streams That Make Us $25,000+ Per Month
10 Things You Should Know About Chasing Your Dreams When Broke
How Tyler Took the Leap From a 9-5 Job to Flipping Homes Full Time
Jason Bond Wall St Bookie Review
Pat Mitchel Trick Trades DVD Review
We hope that these 7 non-mainstream alternative commodity investments will help you through these tough times. Remember to diversify your non-mainstream commodity investments to make sure that you are as protected as possible.