This article will hopefully show you the first steps to learning how to become a bookkeeper with no experience and make $85 per hour working from home. We want to introduce you to the pros and cons of a bookkeeping business and the best course that you can use to become a great freelance bookkeeper online for small businesses! You will learn exactly what to expect for virtual bookkeeping rates that you can charge clients.

Disclaimer: There are affiliate links on this page. This means that if you click through and purchase anything, I could possibly make a commission without adding any extra cost to you.
SIDENOTE! INVESTING DIVA!
You are invited to
attend a free webinar
by my friend, Kiana Danial. She is a professor of Wealth Management at Baruch College in New York, and has a decade of experience in the forex, stocks and ETF markets.
In this exclusive free webinar, Kiana will reveal her personal secrets and the exact strategies she uses for her university students to:
– Make more in one day getting their money to work for THEM, than they can a MONTH working a 9-5 job.
– NOT having to stick to their screen and analyze the markets all the time
– Start with A LITTLE initial investment
*** Plus – You'll get A FREE copy of her trading hacks e-book just for signing up today!
There are very limited seats available so claim yours now!
We started building online businesses when we realized that freedom was the most important goal in our lives. Escaping our 9-5 jobs was our primary goal! We achieved this quite quickly and now we are huge advocates for starting online businesses!
Today, we want to introduce you to freelance bookkeeping as an online business option. We will give you an overview of how to become a bookkeeper with no experience and the different pros and cons of a bookkeeping business. Do you know how to start a virtual bookkeeping business?
If you want to make money from home, consider starting your own freelance bookkeeping business! Let's get started with explaining how people learn the skills that are required to be successful at this business.
How to Become a Bookkeeper with No Experience
Bookkeeping is the most profitable small business or side hustle that you can start at home with very little startup costs. Many people think that you need to be a CPA or finance expert to start a freelance bookkeeping business – but this is not true! Anyone with the desire to start this business can do it and get paid extremely well for their work.
You don't need to go to college and pay $100,000 to learn bookkeeping! You can actually get started with this free bookkeeping masterclass run by experienced bookkeeper and coach, Ben Robinson.
The free masterclass explains exactly the pros and cons of a bookkeeping business, what bookkeeping involves and how to become a bookkeeper with no experience. Ben also has a premium course called Bookkeeper Launch, where he gives you EVERYTHING you need to start your bookkeeping business all the way through to getting your first client!
We took the Bookkeeper Launch course and wrote a full review of the BL course here. It is a brilliant course that takes students many weeks to complete – this is not a fluffy course; it gives you huge value! Taking a comprehensive course is our top recommendation when people as us how to become a bookkeeper with no experience and make money online.
Here are a few of the key attributes that people need to become GREAT freelance bookkeepers:
Great self-discipline
Very detail orientated
Great communication skills
Enjoys data entry
Excellent communication skills for interacting with clients
Organization skills
Good with numbers and interested in learning new skills
If you have these qualities, you might make a great freelance bookkeeper!
Disclosure: Please note that some of the links on this page are affiliate links. This means that we may earn a commission, at no cost to you, if you decide to make a purchase after clicking through the link. Please understand that we have experienced all of these companies, and we recommend them because they are helpful and useful, not because of the small commissions that we receive if you decide to buy something through our links.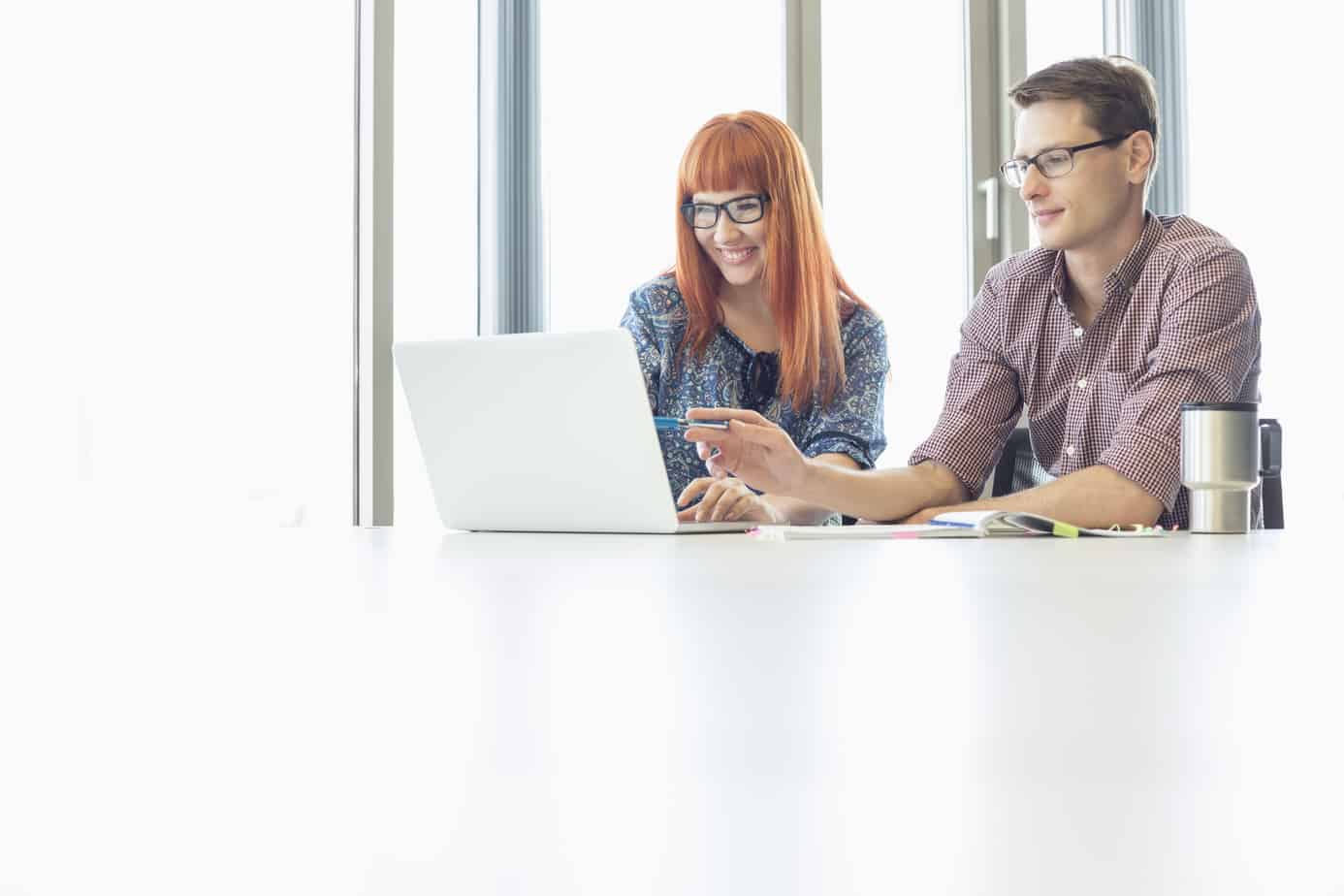 What Does Freelance Bookkeeping Involve?
Small businesses need to (by law) keep good records of every penny that goes in and out of the business. They also need to pay employees through a payroll system. So, it goes without saying that they need to have someone to keep accurate bookkeeping records to aid in filing taxes and to help them gauge how the business is performing.
Often it is cheaper for a small company to hire a freelance bookkeeper. If you are the type of person that loves to work with numbers, love organization and a challenge – consider starting your own freelance bookkeeping business online. You can be your own boss, make great money and work as much (or as little) as you like.
Bookkeeping is not a quick way to get rich. There are many skills to learn! It is a very old and respected profession that really helps small business owners to succeed. As you progress and gain experience, many small business owners will turn to you for advice on the financial aspects of their businesses.
The Pros and Cons of a Bookkeeping Business
There are many pros and cons of a bookkeeping business. To help you decide if bookkeeping is the freelance business for you, we will walk your through both the advantages and disadvantages to starting a freelance bookkeeping business.
The Pros of Freelance Bookkeeping



1. You are your own boss and in control of your own destiny. Nobody can tell you to work more, harder or deny you vacation time. You can work online from anywhere!
2. You will make more money than if you work for someone else. You set your own wages, and nobody values your time more than yourself! When you work for someone else, you will be paid less money than you make them – it has to be this way, or they won't make a profit! Virtual bookkeeping rates can be as high as $125 per hour, but typically you can expect virtual bookkeeping rates of pay to be around $85 per hour.
3. You don't need a fancy degree or accounting qualification. Most university courses that teach the skills that you need to be a freelance bookkeeper also teach you a lot of fluff and charge $100,000 for it. Just take a great course online (e.g. Bookkeeper Launch) and save yourself a small fortune!
4. As mentioned above, all the skills, knowledge and experience that you need can be learned from a relatively inexpensive course.
5. You can apply your bookkeeping skills to your own businesses!
6. Freelance bookkeeping doesn't cost much to start. You need to invest in some accounting software (e.g. QuickBooks) and perhaps setup a website to promote yourself. The biggest expense is often the initial investment that you make to learn the skills that you need.
7. Building a business is extremely gratifying. You can expand and hire people to grow quickly. It is hard to get the same satisfaction from a 9-5 job. I love how you actually directly benefit from working on your business, rather than making someone else rich.
The Cons of Freelance Bookkeeping
1. Effort is required. This is not passive income! You will need to put in many hours of effort to learn the skills, find clients and do the work to keep your clients happy.
2. You might face some competition from other freelance bookkeepers.
3. The startup costs are low compared to most businesses (e.g. buying a franchise will cost your hundreds of thousands of dollars), there are some upfront costs that you will have to front with your own cash. Typically, a few hundred dollars will get you started.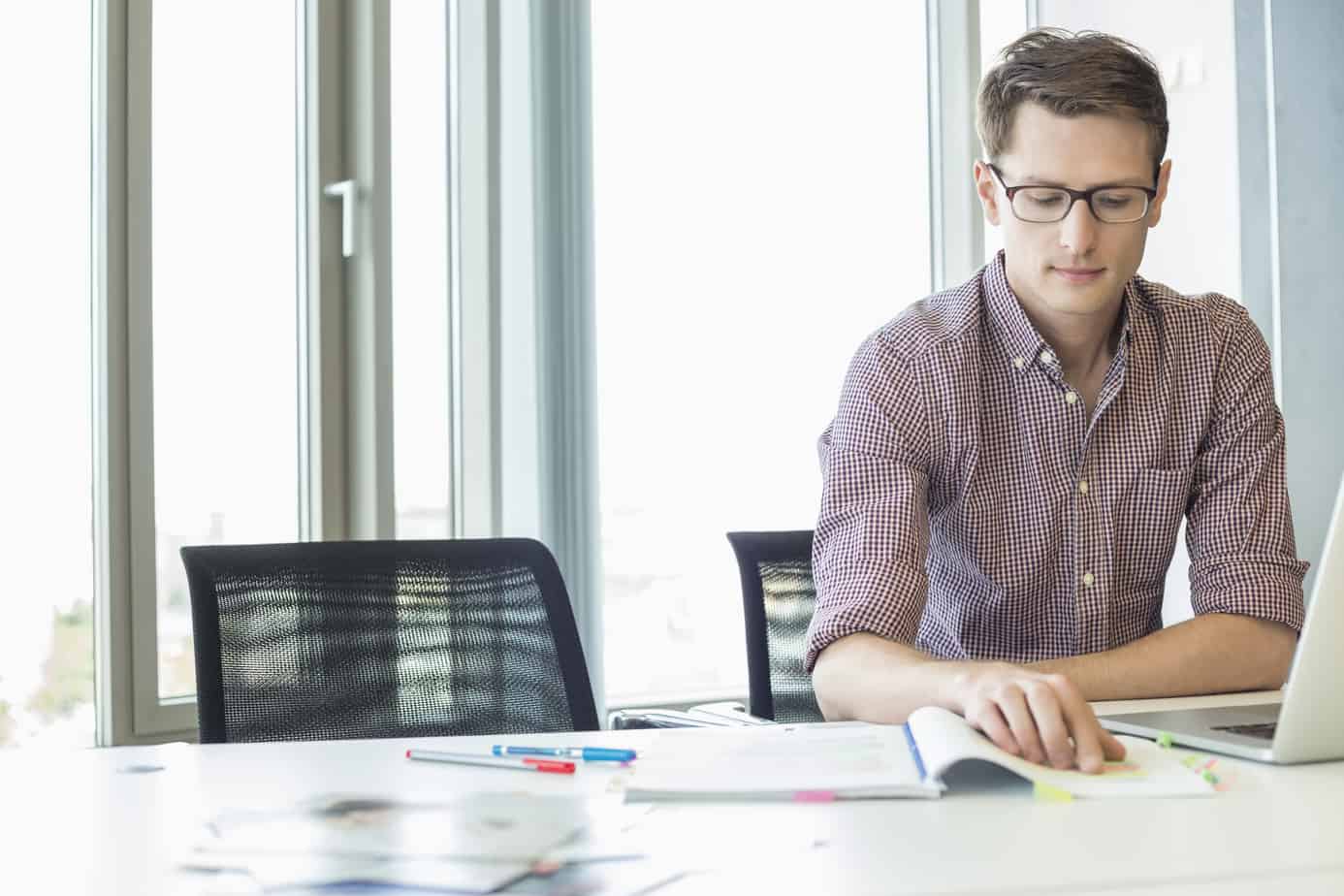 The Best Online Course for Learning Bookkeeping Skills
The most difficult part of starting a freelance bookkeeping course is learning the basic skills. There is a lot to learn! We recently worked our way through the best course on the market. It is called Bookkeeper Launch (BL). It is a video-based course by Ben Robinson.
Check out BL for FREE in this bookkeeping masterclass!
Learning how to start a virtual a virtual bookkeeping business can be an intimidating challenge. Ben does a great job in his course by breaking down the whole learning process into easy to digest modules. He includes tests and quizzes with solutions to make sure that you feel confident in your ability. He has you apply your newly found knowledge to many real examples and before you know it, you are bookkeeping!
Bookkeeper Launch Syllabus
Bookkeeper Launch is made up of four primary sections. Each section focuses on the three key areas:
The best way to learn more about what is in the bookkeeping course is to watch the free masterclass where Ben explains everything! You can also check out the syllabus for the course here.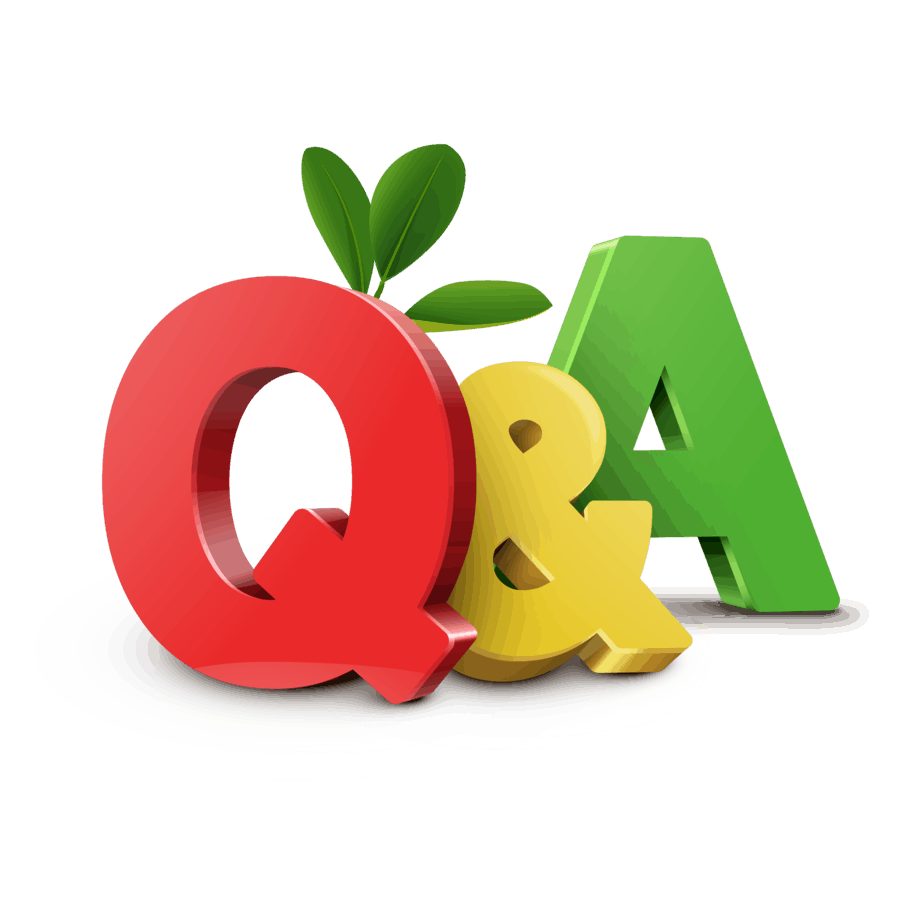 Bookkeeper Launch FAQs
Here are some of the most commonly asked questions about the course.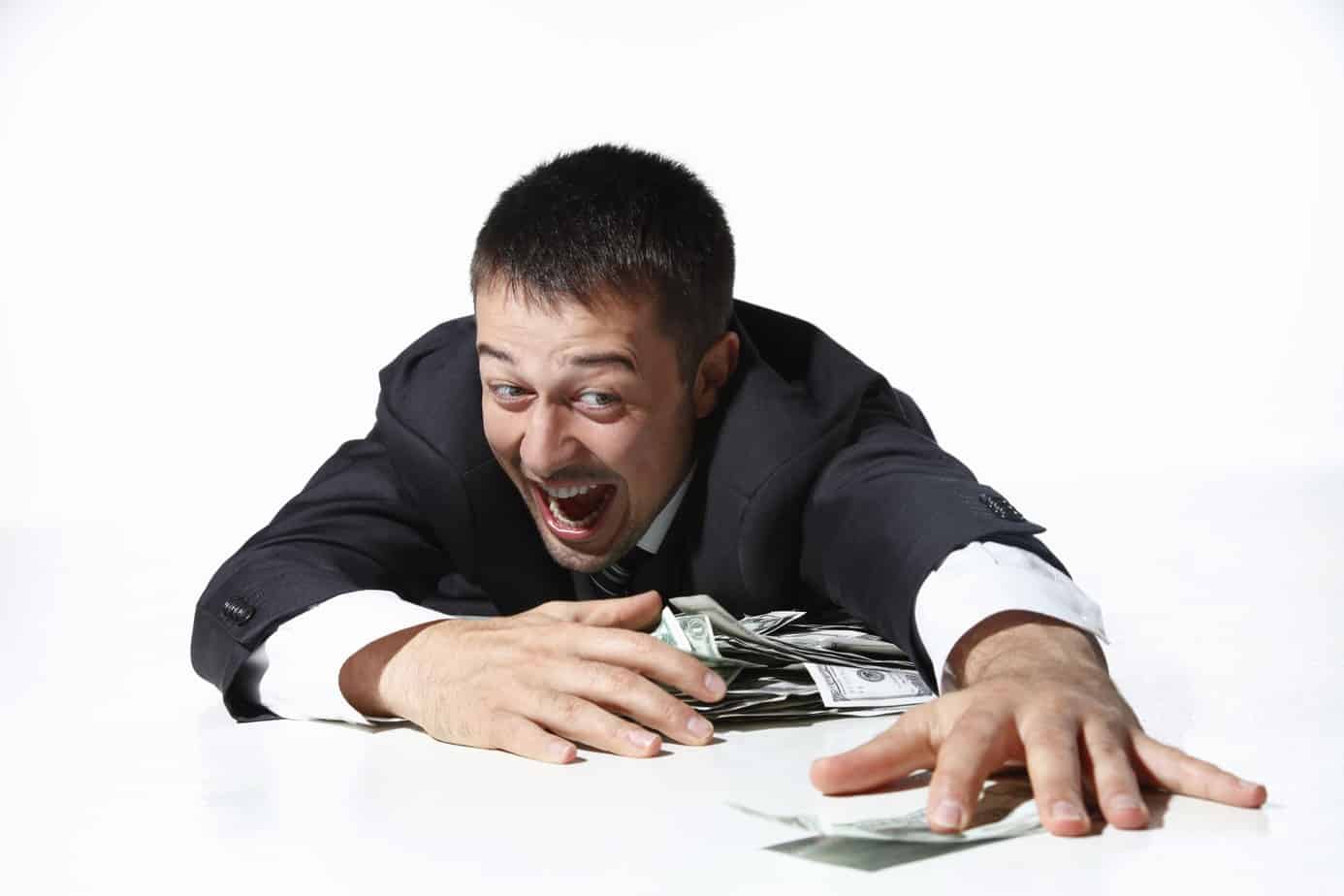 Bookkeeper Launch Testimonials
Here are a couple of students that have had great success after completing the BL course.
Amanda Dziubala (mom of 2 kids) – https://creativeledgerbookkeeping.com
1.5 years in business with 20 clients and more than $5,000 in monthly revenue.
I was an ART student at Columbia College Chicago 🙂 Graduated with honors but quickly realized I wasn't cut out for making money through my art. I might have figured it out and made it work but I was soon married and had my son which put a damper on my free time outside of work.
I needed to make a decent wage and I loved money/numbers so I started part-time as a restaurant bookkeeper, then moved on the be a bank teller, then Accounting coordinator at a small family owned Truck dealership, and finally I worked for a wealthy family doing their personal estate bookkeeping for many years until I started my bookkeeping company.
I love to serve Artists and help them with their finances. I feel there is a real need for people like me who understand the way an artist works and thinks. I enjoy working with creative people!
Cathy McDonough (mom of 5 kids!) – https://www.inclineaccounting.com
1 year in business with 9 clients and more than $3,000 in monthly revenue.
I got an accounting degree in hopes of being able to work from home and be there for my kids after school. However, when it came down to actually working with a client, I had no idea what to do. Before BL, I let several potential clients slide through my fingers because I didn't know how to move forward with them.
Thanks to BL, I learned about marketing, proposals, engagement letters, technology, financial statement presentation and so much more. BL has allowed me to realize my hopes and dreams to a greater extent then I could ever have imagined on my own.
Conclusions
Hopefully, we have introduced you to how to start a virtual bookkeeping business online. The pros and cons of a bookkeeping business online are quite numerous, but we feel that the pros outweigh the cons. Learning how to become a bookkeeper with no experience can be an easy process if you take a good course.
We highly recommend that you invest in the Bookkeeper Launch course to go from zero to your first client in just 10 weeks or less!
So, what are you waiting for? If you love the idea of starting a virtual bookkeeping business and earning $85 per hour then don't wait! Start your exciting journey as soon as you can.
Good luck,
Russell and Maleah
Related Articles
Best Work-at-Home Mom Freelance Business Courses
How We Trade Stocks Online for Free With the Webull App
Earn $22 Per Hour to Teach English Online
We showed you how to start a virtual bookkeeping business online. What do you think are the pros and cons of a bookkeeping business online are? Learning how to become a bookkeeper with no experience can be straightforward if you dedicate your time to the process of learning. Virtual bookkeeping rates of pay are pretty high!