Welcome to our Raging Bull stock trading review! Raging Bull trading services are some of the most popular in the world – we love them and want to show you why!
Disclaimer: There are affiliate links on this page. This means that if you click through and purchase anything, I could possibly make a commission without adding any extra cost to you.
There are many Raging Bull llc reviews available online. Maleah and I have learned to trade stocks from experts at Raging Bull and have a lot of respect for the company.
In this Raging Bull stock trading review, we want to give you a real review of the company, traders and success that we have had following the trade alerts that the company is known for.
You will find the inspiring stories of the Raging Bull founders and how they changed their lives trading stocks!
We will address the Raging Bull complaints by consumers and our take on the critics that are adamant that 'Raging Bull is a scam'. Our Raging Bull stock trading review is 100% honestly presented here, to the best of our knowledge.
When you are at the top of an industry (like Raging Bull is) there will always be 'haters'. We want to explore some of the controversy that surrounds RagingBull and explain why the company has had such a huge impact on the stock trading educational industry.


Come and join our stock trading alerts Facebook group (How To Make Money With Stock Alerts Services)! We also have a Stock Alerts Reviewed YouTube channel which we hope are helpful. As a new trader it's helpful to be part of a community of traders so you don't feel you are battling the market alone!
Raging Bull Stock Trading – Overview
If you haven't heard of the stock trading education company called RagingBull and want to trade stocks – be sure to read this entire article carefully!
They are one of the companies that have changed our financial lives forever. They provide a plethora of stock trading ideas, stock picks and education on different trading strategies.
Maleah and I have been members for years and learned so much from all the different expert traders that are part of the Raging Bull community.
So, if you want to learn how to trade stocks as a side hustle or full-time income – be sure to check out this review of top company in the world that has helped us (and many others) to achieve their stock trading dreams!
Interested in joining our absolute favorite stock alerts service? We make thousands of dollars in just a few minutes of 'work' every week from a single weekly alert from this service! Check out the FREE WEBINAR about the service HERE!!
Disclaimer: If you purchase a service or product after clicking through one of the links on this page, we may receive a commission at no extra cost to you. So please do this! lol. Don't buy anything after reading this Raging Bull stock trading review and blame us if you can't manage a trading position! Be sure to read the other Raging Bull llc reviews out there.

How RagingBull.com Got Started
The Raging Bull trading behemoth was founded in 2010 by two of the best stock traders in the world – Jason Bond and Jeff Bishop. Both of these guys have made millions of dollars trading stocks and options online.
By learning various stock trading strategies from the gurus at RagingBull, Maleah and I have been able to make substantial income with just a few minutes a week. Think about it! If we use $100,000 and spend 3 minutes a week clicking a few buttons on our brokerage account just to make 20% profits in a month…..that is $20,000 a month for literally clicking a few buttons!
You can see how the amount you earn from stock trading is limited only by your imagination!
Here are the stories of the founders of RagingBull and how they got started trading stocks.
Raging Bull Trading Founders – Jason Bond and Jeff Bishop
Let's start with Jason Bond. His story is better documented and used in Raging Bull's marketing material. We have to assume that the story is true….
Jason Bond's story is a truly inspiring one.
Jason was once a down-on-luck elementary school teacher. His wife, Pamela, also a teacher, were both working hard to make ends meet.
But with their salaries, there was no way they'd be able to pay off their student debt which at one point was north of $250K!
It's not because they were lazy. Heck, Jason served tables, worked the hot summers as a roofer, and darted across town to coach varsity girls basketball and cross country.
Here is a picture from those early days (Jason on the right of the photo, only male!).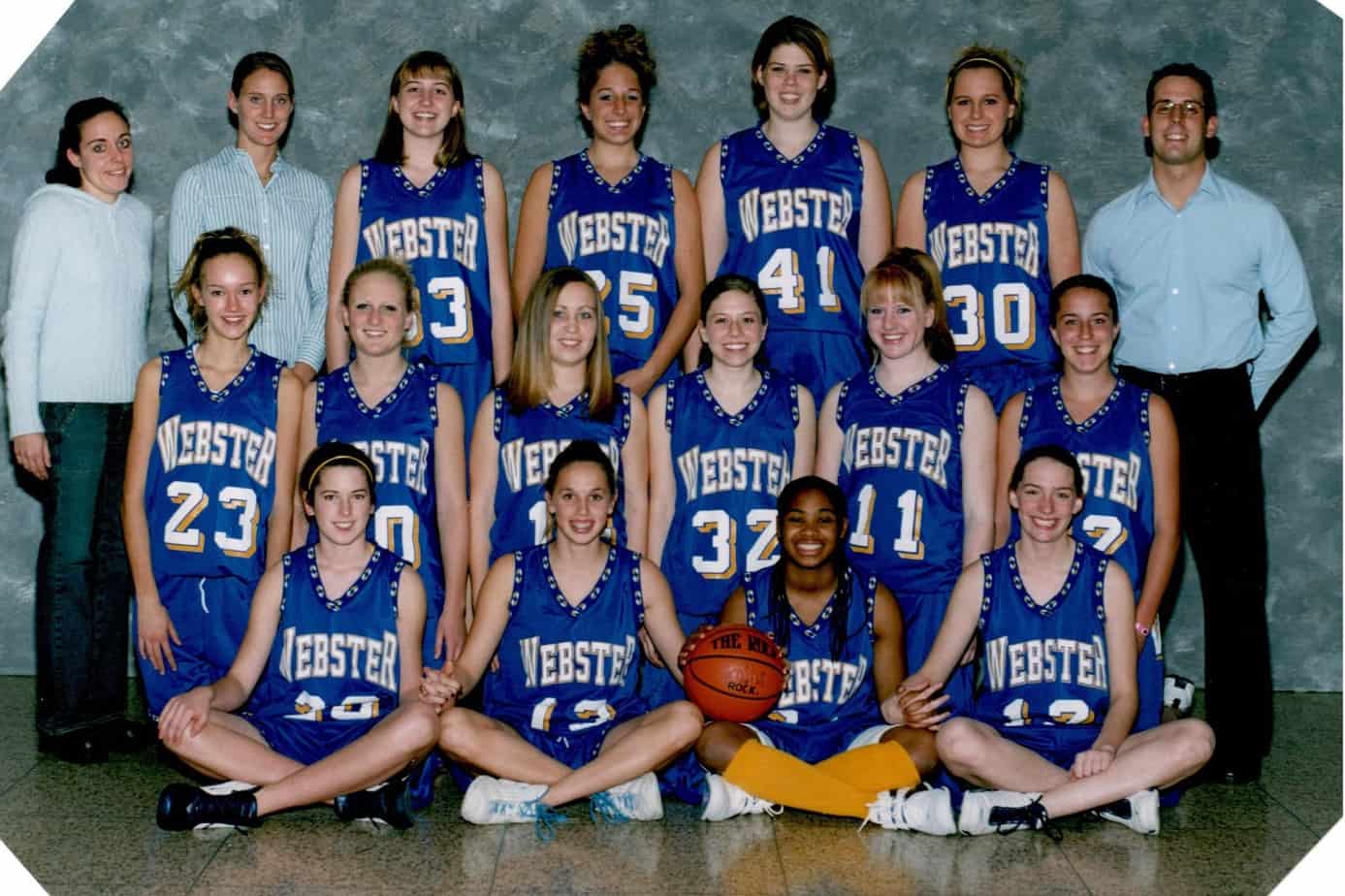 But you know what?
It didn't matter how hard they worked because their salaries as teachers would never move the mountain of debt we were drowning in.
This is EXACTLY how Maleah and I felt many years ago before discovering stock trading and online entrepreneurship!
Jason even pursued a second master's degree… but that didn't do anything to help their financial situation.
He finally gravitated towards the stock market not out of love but out of NECESSITY.
He wanted to get out of the situation they were in and live a life that didn't require worrying about money, stressing over the bills, having to do odd jobs just to ensure the lights and heating would be on each month.
His introduction to the stock market didn't bring instant success. But he stuck with it.
Why?
Trading is one of those pursuits that when mastered—your income potential is only limited to your imagination.
So, he kept at it…knowing that if he could become consistent and profitable that he could use his teaching skills to help others who were in similar situations.
In 2019 he made more money in trading profits than his entire eight-year teaching career.
And people started to take notice…
Who would have thought ten years ago that the Founder of FUBU, and star of the hit show Shark Tank, Daymond John would seek Jason Bond out to teach his community about Jason's Weekly Windfalls Strategy?!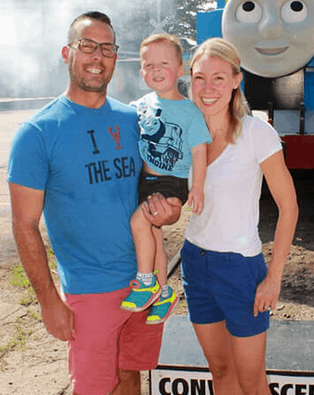 Jeff Bishop, Millionaire Trader
Jeff Bishop is Jason's trading and business mentor!
This guy is a legend in the world of stock options trading. He is a certified genius as a member of MENSA!
He has numerous degrees in business and economics, but he has found that becoming a serial entrepreneur is not something that actually needs anything that he learned….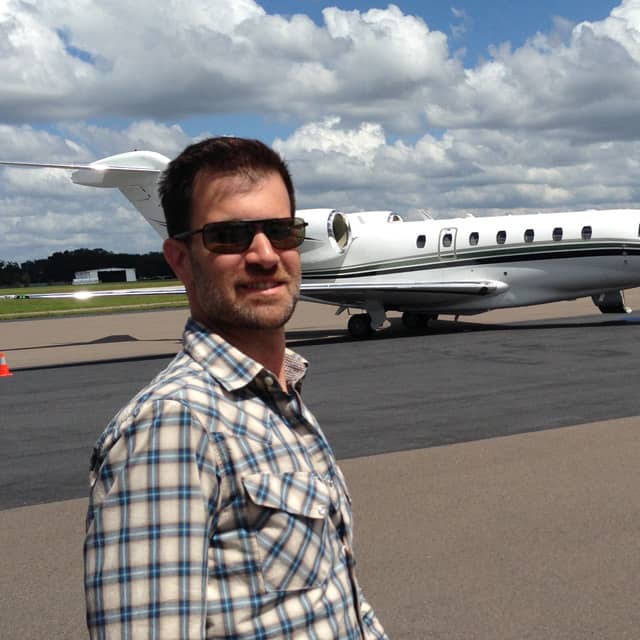 Raging Bull Overview
So, what exactly does RagingBull have to offer? They currently have 8 trading experts that all specialize in different trading strategies.
The services allow you to copy the experts exact trades and hopefully make money trading stocks and options. The prices for the services range from $97/year to many thousands per year for their personalized mentoring programs.
The company has a great profile on TrustPilot with 4.5/5 stars from 675 reviews. They have 96% 'excellent' or 'great' ratings but only 3% 'poor'. The problem for them from a marketing perspective is that because they have so many students, 3% is still A LOT of people whining and complaining online.
A lot of the trading experts live stream their REAL portfolios so that subscribers can see every trade in real-time. This adds a level of transparency that is way above industry standards.
The main reason that new traders sign-up for Raging Bull services is to try and copy the trade alerts. I have done this successfully for years! More on this later…
Here are the current Raging Bull trading experts. In the next section, we will go through their trading strategies, products and services.

RagingBull Stock Alerts Services
All of the services at Raging Bull are advertised as 'piggy back on our trades' type of services. The idea is that you can make money by trading alongside one or more of the experts.
So, even if you are a beginner, you should be able to make money trading pretty quickly. The experts all tell you not to blindly copy and to trade a 'paper' account (e.g. simulated trading without using real money) before following their alerts.
For the rest of this article, we will be giving you an overview of all the Raging Bull trading services that they offer, and which ones are our favorites. I have not included prices because they often change and by the time you read this, they will most likely be different.
The free webinars that the Raging Bull trading experts have (I include them under each service overview) will offer you the best possible price at the end of the presentation.
Let's get started with our favorite Raging Bull trading expert….
Kyle Dennis – Biotech Stocks and Options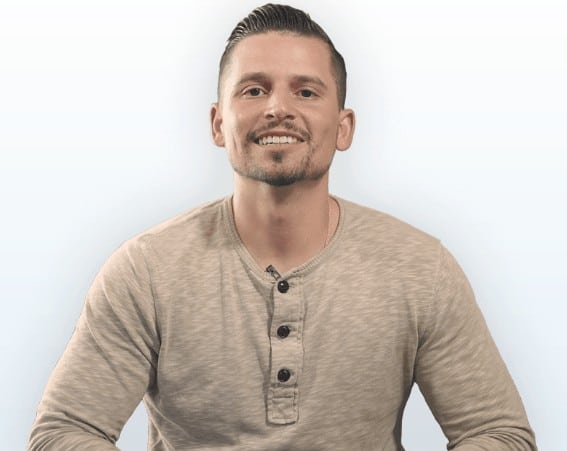 Kyle Dennis is Maleah and I's favorite Raging Bull trading expert. The guy is a legend!
Kyle was able to take himself from $80,000 in student loan debt to a multi-millionaire trader in just a few short years. He trades biotech companies that have upcoming catalyst events that have the potential to really increase the price of the stock.
Kyle started Biotech Breakouts on the Raging Bull platform to teach other traders his strategy.
Trust me, this guy is the REAL DEAL!
Here is a quick overview of the different Kyle Dennis trading services that you can subscribe to.
Fast5 Trades: This is the lowest cost program that Kyle offers. He issues his best trade idea on a Monday morning every week. Everything you need is included to decide if you want to buy that stock and when to sell it. Kyle boasts an insane 100% success rate for these stock picks.
We make consistent income from trading these Fast5 trade alerts. Highly recommended, if you are looking for a low-cost stock pick every week that actually works!
Here is a complete review of Kyle's Fast5 Trade Alerts.
This is a diary of every single trade that Kyle has alerted in his Fast 5 service.
You can see for yourself how a REAL subscriber is making money with Fast Five Alerts.
Watch Kyle's FREE WEBINAR for more information.
It is not just us that have had success with Kyle Dennis's Fast5! Check out my friend Mark's success story about how he has made 10% on his account in just a few weeks with Fast5 Alerts!
FDA Insider Alerts: This is Kyle's intermediate level stock trading service. He sends out daily watch lists with biotech stocks that will most likely increase in price in the next 1-4 weeks. This is usually due to an upcoming event (e.g. clinical drug trials) that have the potential to dramatically increase the stock price. Check out his FREE WEBINAR for more information about FDA Insiders.

Check out our full review of Kyle Dennis's FDA Insider Alerts.
The Sniper Report: This is Kyle Dennis's longer term stock picks newsletter. You can expect to hold these stock picks for months and make larger percentage gains. We wrote a full report about our experience with The Sniper Report here.
Dollar Ace: This is Kyle's options trading alerts service. He looks for unusual options activity that indicates insider trading and then copies them! Learn more in his FREE WEBINAR!
Jason Bond – Penny Stocks AND Options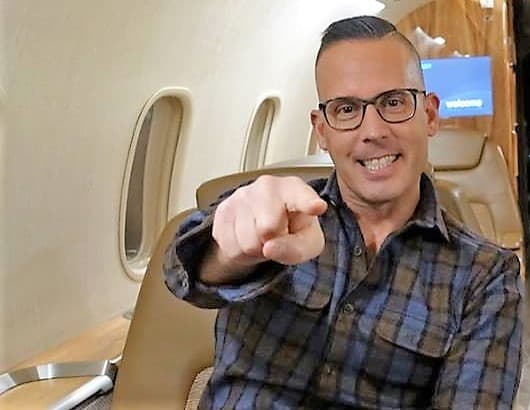 As we discussed above, Jason is one of the co-founders of RagingBull.com. Here are some of the stock picking services that Jason runs on RagingBull.

Jason Bond Picks: This is one of the most popular alerts services on the platform. Jason sends out alerts that he hopes will go up in price in 1-3 days. There are quite a lot of stock alerts, perfect for the more active trader. Check out his top three patterns that he just trades over and over again!

Jason Bond Jackpot Trades: Jackpot trades is Jason's lowest cost trade alerts service. He offers 1 stock alert once a week. It is a pretty good service and we covered the cost of it in 1 or two successful trades. Check out more about Jackpot trades here.

Weekly Windfalls: Members of Weekly Windfalls get alerts and information on trading options – Jason Bond style! Learn more with his free webinar.
Jeff Bishop – Options Trading
As well as being the co-founder, Jeff teaches options trading strategies on the platform. He currently runs two of the most popular options alerts services in the world.
Bullseye Trades: This is an extremely popular options trading service. Jeff issues just a single options trade a week. This trade often triples in value! An exceptionally low-cost alerts service with some huge money making potential!
Total Alpha: This is a service that alerts options trades, like Bullseye Trades, but with a much higher frequency.
Is Jeff Bishop's Total Alpha A SCAM?
Jeff Bishop's Option Trade Alerts
Jeff Williams – Penny Stock Trading
Jeff Williams has been trading for decades and is a master of penny stock trading. He actually worked alongside Jason Bond when they were New York school teachers.
Penny Pro/Profit Prism: Jeff Williams finds very low cost stocks and trades a few thousand dollars into tens of thousands in just a few months. He basically does this over and over, while alerting his trades to his subscribers.
Jeff also offers a nice penny stock trading starter pack for FREE!
Ben Sturgill – SPY options
Ben Sturgill recently took over from Davis Martin as RagingBull's SPY options trading expert.
Daily Profit Machine: Plenty of options trade alerts, educational library and watch lists. Much the same as most of the other Raging Bull trading services.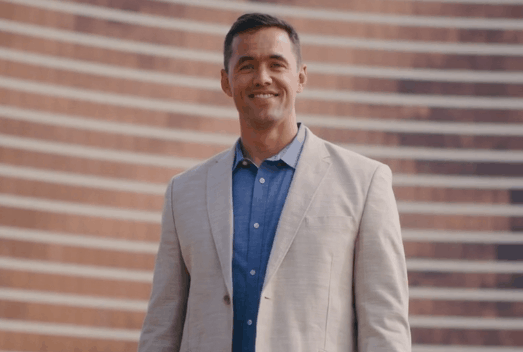 IPO Payday: A brilliant service with the sole focus on IPO's and alerts to trade them! Here is a FREE WEBINAR for more information.
Nathan Bear – Options Trade Alerts
Nathan Bear is another stock trading success story. He learned to trade from Jason Bond and has become so successful he now teaches at Raging Bull.
Weekly Money Multiplier: This is one of the most popular options alerts services at RagingBull. Nathan issues alerts, provides watch lists and educational resources.
You can check out the Weekly Money Multiplier service in more detail here.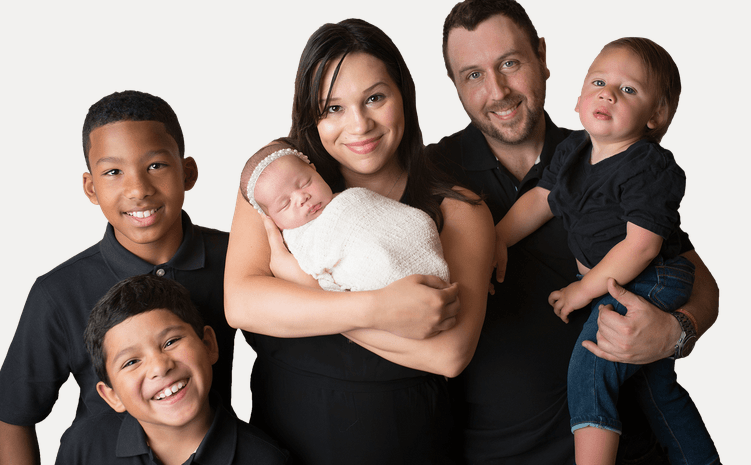 Taylor Conway – Options Trading
Taylor Conway is a younger trader from the UK. Taylor worked a regular 9-5 job until about 2016. Taylor always dreamed of escaping his horrendous 9-5 'slave job' using stock trading. However, it took him many years and many trading accounts before he developed a trading strategy that worked for him.
He has lived in the USA for many years and specializes in trading the Dark Pools….
Check out how he does this in his Shadow Trader Alerts service!
Dave Lukas
The final member of the Raging Bull trading team is Dave Lukas.
Dave Lukas is one of the least well-known stock traders with RagingBull.com that focuses on options trading. He teaches his interesting options trading strategy to his subscribers.
He is a longer-term options trader – slow and steady wins the race! You can read more about Dave Lukas and his Option Profit Planner service here.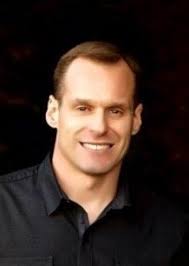 Are The Services Any GOOD?



We love them! Paying for mentoring by people that have done what you want to achieve is nearly always money well spent.
All the Raging Bull guru's claim to have made millions of dollars trading. There is no way to be sure that they really have – but a few trades and you will see that they probably have a great degree of credibility.
So, how do you know if they are good? Can we go on the reviews you will find on all the top review sites?
It seems to depend on who you ask! I have made a lot of money trading their alerts, but I have been trading for over 5 years and have the basic position management skills, emotional control etc.
In the final section of this Raging Bull stock trading review, I want to present the other side of the coin – that Raging Bull is a scam. I want to give you my own experiences with some of the 'characters' that I have come across that have nothing positive to say about the company.
Some of what they say is 100% false from my experience and I suspect that they might have either mental health problems or underlying financial motives.
Negative Feedback – Unhappy Customers or Internet Trolls?



Front-running?
One of the biggest complaints that I have come across is that of 'front-running'. Raging Bull naysayers claim that they could be buying a small stock, alerting it to subscribers causing the price to be pushed up by all the buyers. They then sell their position which results in a huge win for them and a potential loss for subscribers.
I want to be clear – I have seen ZERO evidence of this in the thousands of trade alerts that I have participated in.
The people that say this are often new traders that chase an alert – they don't wait for a good buy in point. Most of my successful trades with Raging Bull alerts have occurred after holding the stock for days! This makes front-running pretty ineffective for them and I HIGHLY DOUBT that they do this.
Here is just one example of a trade Jason Bond alerted earlier this week. This is just ONE example (many more from Kyle Dennis can be seen here). Sure, the trade on $MGEN went up 100% in just a few days!
I want you to focus on when you could have purchased the stock though. There is no evidence of Jason sending out his alert, selling his stock and causing the price to crash – just the opposite it soared!
It is pretty obvious to me that this was not some front-running scheme! When you are alerting swing trades that go up like this – it is NOT front-running!
I just wish that more of the Raging Bull llc reviews would address this type of evidence. All of the negative Raging Bull llc reviews that I read just state things like 'front-running scammers!' without providing any actual evidence!
Reminds me of what is going on in the Trump impeachment hoax nonsense at the moment!
Here is a video I made recently that goes over the problems with people claiming that RagingBull gurus are running pump and dump schemes.
Auto-renewal of Subscriptions
One guy that is constantly defaming me on Twitter (@RagingBullScam) is extremely angry that they auto-renewed his subscription. He has made it his life work to 'expose the Raging Bull scam'.
A few others seem to just bash RagingBull's services without any evidence that they have ever even been members! I have identified one of them that runs their own stock alerts service, but spends all day every day claiming everyone else is a 'fraud'.
I have never had a problem with this part of the services. NEVER have they not honored my choice if I opted to not automatically renew my subscription.
I have tried sending this guy all my trading results with one of the RagingBull services, including entry and exits etc. Despite the evidence, he still just calls me a liar etc.
Some people are just made that way….
Likewise, this same guy is mad because he wanted a refund. Fair enough, right? Except….
No Refund Policy



No refunds. Ever. I think that this is a big sources of complaints from people. They don't read the stuff they should when buying a service. When they don't like it, they immediately demand their money back.
Then they start screaming 'Raging Bull is a SCAM!' all over the internet. But, they were told there is no refunds before they bought!
Buying informational products/services can be risky. You might not get the stuff that you want or need – research it carefully before buying.
Just because you didn't find the service as easy to follow as you thought, doesn't give you the legal right to start defaming them. Seriously, it is crazy the lengths these haters will go! One guy has made social media profiles on EVERY social media platform dedicated to calling them scam artists.
Raging Bull Stock Trading Review: Conclusions
Maleah and I are currently members of multiple Raging Bull trading subscription services. For us, these services have been very valuable to minimizing the time we have to spend trading stocks.
We basically get spoon fed all the most exciting stocks, which allows us to reduce our work to almost nothing. The only difficulty is managing the trades and making sure that we make money doing it!
There is always some risk involved with trading stocks or options. I understand the new traders that sign-up and try to copy the trade alerts that Raging Bull issues. However, this only works if you work the alerts into your own comfort limits.

Here is a link to some of my FAVORITE FREE EBOOKs that teach the Raging Bull trading strategies 100% FREE!
You can't just blindly follow an alert – trust me! You need to manage the trade yourself or you will most likely lose money. I think that this is why there are some people online that think RagingBull is a scam.
I also want to say that after years of sharing my positive experiences with RagingBull, I have never had a pleasant encounter with one of the 'haters'. They are all extremely obnoxious and come across as not quite mentally stable!
It really isn't fair to call Raging Bull a scam. They offer legitimate stock trading alerts that have the potential to make you money. The stock alerts are not a get-rich-quick scheme!
We hope that you have learned a lot from our Raging Bull stock trading review. If you have any other questions or want to request more details about our trading track record with Raging Bull, just leave a message in the comments below.
Good Luck!
Russell and Maleah
Related Articles (Raging Bull llc reviews)
The Five Best Stock Alerts Services
Jason Bond's Jackpot Trades Reviewed
The BEST options trading alerts
This Raging Bull stock trading review hopefully gives you an overview of the Raging Bull trading platform. There are many Raging Bull llc reviews online, but sometimes it is better to get a full break down from a long term subscriber!