Today we have an awesome review of Proofread Anywhere's General Proofreading course. This proofreading course is the best proofreading course available! This review of Proofread Anywhere's General Proofreading course was written by a successful student of the course. Our Caitlin Pyle review will show you what to expect from the woman herself!

Review of Proofread Anywhere's General Proofreading course by Bobbi

Disclosure: Please note that some of the links on this page are affiliate links. This means that we may earn a commission, at no cost to you, if you decide to make a purchase after clicking through the link. Please understand that we have experienced all of these companies, and we recommend them because they are helpful and useful, not because of the small commissions that we receive if you decide to buy something through our links. Please do not spend any money on these products unless you feel you need them or that they will help you to learn proofreading. This review of Proofread Anywhere's General Proofreading course is written by a successful student of the course. Read on for our Caitlin Pyle Review.
SIDENOTE! INVESTING DIVA!
You are invited to
attend a free webinar
by my friend, Kiana Danial. She is a professor of Wealth Management at Baruch College in New York, and has a decade of experience in the forex, stocks and ETF markets.
In this exclusive free webinar, Kiana will reveal her personal secrets and the exact strategies she uses for her university students to:
– Make more in one day getting their money to work for THEM, than they can a MONTH working a 9-5 job.
– NOT having to stick to their screen and analyze the markets all the time
– Start with A LITTLE initial investment
*** Plus – You'll get A FREE copy of her trading hacks e-book just for signing up today!
There are very limited seats available so claim yours now!
Don't miss this opportunity to learn proofreading skills from the best!

If you want to learn proofreading from a millionaire proofreader, be sure to check out her FREE WEBINAR where she reveals her secrets to making $50 – $100 per hour with freelance proofreading!
Review of Proofread Anywhere's General Proofreading – My Backstory
This review of Proofread Anywhere's General Proofreading course is an honest and true review by a successful student that graduated recently and was able to land her first client within a few weeks! We love proofreading course reviews, so we are really excited to have Bobbi tell her story!

I enrolled in Proofread Anywhere's General Proofreading: Theory and Practice in September 2018. The act of finally enrolling was after about 9 months of deliberation. Hopefully, no one else takes this long to make decisions, but I am pretty good at researching and contemplating forever when it pertains to financially investing in a work at home program.
Before completing this course, I worked the 9-5 grind as a Director of Social Services for a retirement community. I was promoted to this position within a few months of being there (this was by default, although I did have the qualifications for it). It was an honor to receive this promotion, although it wasn't something I truly wanted.
After accepting this new managerial role, I took on more responsibilities, which mostly included bringing my work home every night to complete all required documentation. It also entailed being on call in the evenings and on weekends, as well as the requirement to go into work on my days off depending on particular types of resident emergencies.
As I continued on in this role, I quickly realized this position was taking away time spent with my family, and I became increasingly resentful as it was robbing me of my joy.
A year after the promotion, I found myself pregnant with our third child. I continued working this daily grind up until the day she was born. During my maternity leave, I was adamant that I was staying home with my newborn. I never was able to do it with my older two children, and I didn't want to experience that "mom guilt" again. I ended up resigning from the director position and transitioned to a part-time social worker position. But my dreams still continued of one day being able to work from home.
So, I searched incessantly for work at home opportunities.
I created work at home boards on Pinterest. My Facebook advertisements were all related to "the next big thing."
I finally stumbled upon Proofread Anywhere (check out the course and a free webinar about proofreading as a side hustle) from a random Pinterest find. I could not stop thinking about this course. The instructor, Caitlin Pyle, came across very genuine, and I just couldn't get enough of her message. I loved how authentic she was by basically saying, "this is not a get rich quick scheme. If you aren't going to put in the hard work, don't bother signing up." This was the real deal.
If I was to do a full Caitlin Pyle review – she would get 100% brilliant!
After months of deliberation, countless promotional emails, and Facebook followings, I finally signed up the end of September 2018.
I tell you this backstory because I am just a regular 30-something year old, busy with three young kids, a husband, balancing the duties of life, but also making it a priority to take the steps necessary to start my work at home career. I did it, and so can you.
Don't miss this opportunity to learn proofreading skills from the best: Be sure to check out Caitlin's FREE WEBINAR where she reveals her secrets to making $50 – $100 per hour with freelance proofreading! keep reading for the rest of our Caitlin Pyle review.
Is Proofread Anywhere a Good Fit?
Before I enrolled in General Proofreading: Theory and Practice, I explored the website and opted into all of Caitlin's freebies. I joined the 7-day email mini-course and listened to her free introductory workshop. I also took the little quiz that was offered after the introductory workshop. I wanted to make sure this was something I could see myself doing before I committed with my financial investment.
I have no formal English background, other than being a native speaker and taking AP English in high school (but that was mostly because my friends were taking it too). I have always enjoyed finding the errors in spelling and grammar. My fascination with the English language grew after meeting my husband over ten years ago. English is his second language, so having the ability to teach and gently correct him continued to pique my interest.
As Caitlin will tell you, if you have an "eagle eye" for spotting errors, this course is definitely worth pursuing. I opted to enroll in General Proofreading: Theory and Practice instead of the other Proofread Anywhere course, Transcript Proofreading. I explored both options but was drawn to gaining an understanding of proofreading as a whole since I desired to proofread all types of writing content.
Why Proofread Anywhere?
The instructor, Caitlin Pyle, is the real deal. She lived and breathed proofreading. The Proofread Anywhere courses are a compilation of her blood, sweat, and tears from her experiences showing how it can be achievable for anyone. After following her for months on social media (remember, it took me 9 months to take action), I was convinced she KNOWS her proofreading stuff. Her authenticity was apparent in everything she did. I was confident that this was the only course worth taking if I wanted to see results.
In addition, this course has very minimal start-up costs. There is the actual course fee, but if you already have a computer, you could get started as early as today. The course reviews how to use software programs, such as Microsoft Word and Google Docs, for making edits and revisions in writing content. Caitlin offers recommendations to purchase specific devices and software programs, but it is not a requirement for the course (I used what I already had–a laptop and Microsoft Word).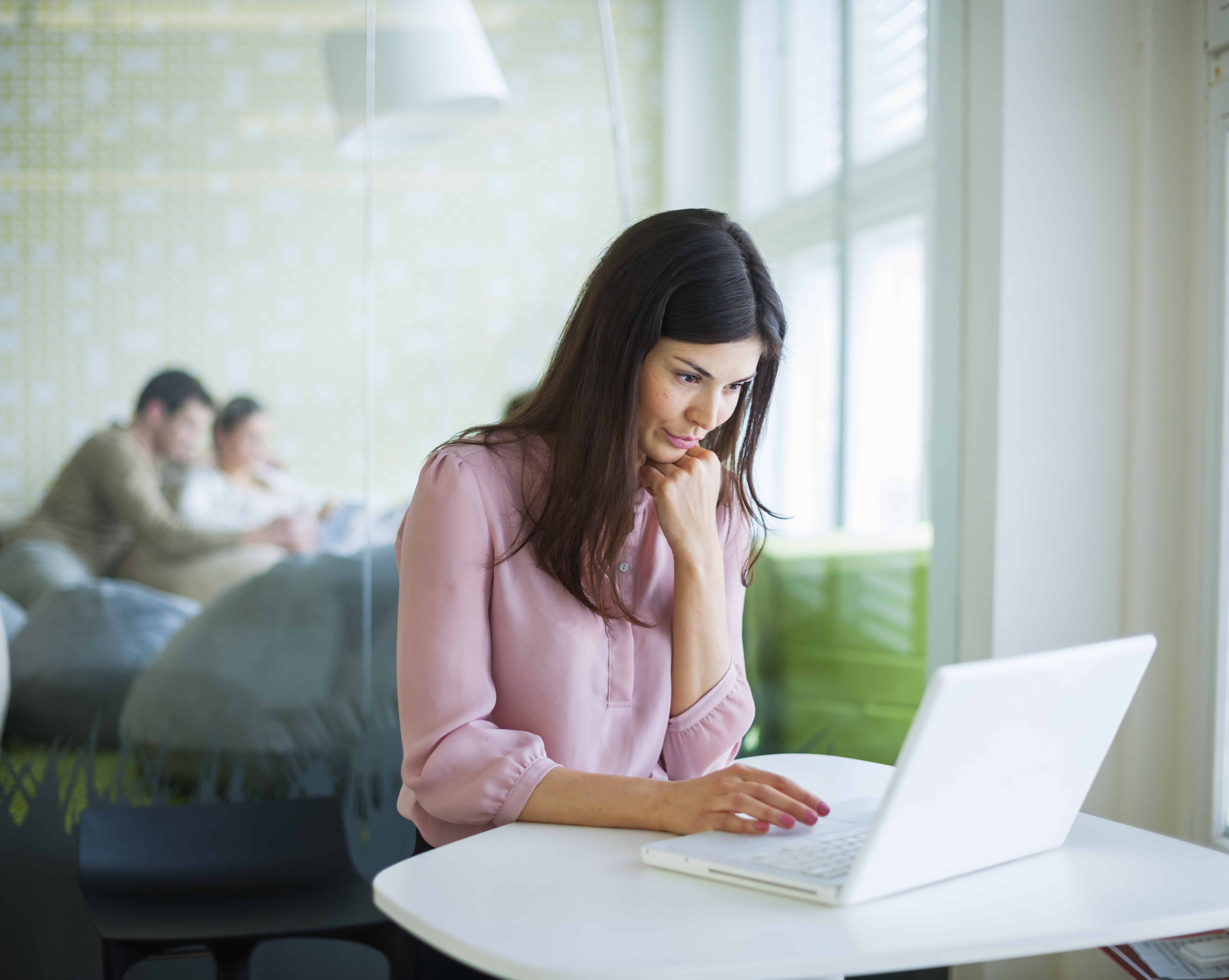 How Does the Course Prepare You?
The course is made up of nine modules. For me, Module 3 and 4 were the most challenging. Module 3 discusses Proofreading Basics. It touches on many rules within the English language, ranging from the use of capitalizations to subject/verb agreement to the use of commas (oh, dreaded commas!). Each lesson within this module provides worksheets with answer keys to aid in understanding what you are learning. Once you start to feel confident with the lessons in this module, you can move on to Module 4 to begin proofreading the forty essays.
The essays range from article content to excerpts from popular stories. Completing the essays was a very tedious task. The course provides answer keys to the essays, as well as references to why the answer is the answer. With some of the essays, I would need to literally take a break from my proofreading attempts and try it again the next day due to how challenging it was.
Once I completed all forty essays, I actually went back again and chose essays at random to redo for continued practice. I began to develop a method of marking down what I got wrong and then referring to the rules in the reference guide.
Don't miss this opportunity to learn proofreading skills from the best: Be sure to check out Caitlin's FREE WEBINAR where she reveals her secrets to making $50 – $100 per hour with freelance proofreading!
You have the option to invest in the Ignite course or the Ignite Plus course. I went with the Ignite Plus course for the extra $100. This includes the exclusive Facebook Graduate group, which has already proven itself to be truly invaluable. The Ignite Plus also includes listing your services in the Self-Publishing School Preferred Outsourcer Rolodex, a course completion certificate, and lastly, the ability to take the final exam (graded by a real person).
Normally, I would not choose to take a final exam, but I really wanted to challenge myself and have the feedback from a real person. I also wanted to prove that I earned the ability to pass the exam based on my skills from this course.
I think many people, myself included, come into the course believing that you already know a lot. I learned very quickly how wrong I was about that! I had moments of self-doubt with thoughts of "What am I doing?" and "Can I really succeed at this?"
But I continued to push through the course. Once I began the second set of essays, I started to see piece by piece that I was "getting it." I became very familiar with my resources and format guide. Learning how to utilize the format reference guide is another skill set in itself! I realized that even if I didn't know the correction to an error, I did have the knowledge of HOW to find the correct answer.
Don't miss your free introduction to proofreading webinar where Caitlin discusses how she got started and became a millionaire from teaching proofreading!
Finding Success After Completing the Course
After I completed and passed the final exam, the remainder of modules educate you on starting up your business. Caitlin provides details about starting your website, business name, tax concerns, marketing yourself, and so much more.
For me, having a family and working a part-time job left me with little spare time to concentrate on my business, except for in the evenings. For this reason, it took me awhile to learn how to do my website and start marketing myself on the various job boards and service platforms.
After 5 weeks of completing the course, I found my first PAYING client! I reached out to him after seeing the ad on Craigslist. The company was seeking someone to proofread damage reports for their insurance claims process. This type of industry was not on my radar of potential clients, and I would have never imagined they would be in need of a proofreader. Acquiring this client provided me with an excellent reminder for why I opted for the general proofreading course in the first place.
Can You Really Make Money Doing This?
My goal in completing this course was to develop a side hustle, which would enable me to make supplemental income for my family. As of right now, I am achieving this goal. I completely believe you can make a full-time income with this skill, but you truly have to work at building your business, marketing yourself, and making connections with others.
Because I am new to this field, I do not have much experience regarding charges for my services. My inclination is to charge per word, but I also want to be flexible. This particular client requested to charge $25 per document. After completing a dozen of these documents, I have a greater comfort level now with the reports, so I am earning $25 for about 45 minutes of work. The General Proofreading course has an entire lesson on this topic of rates and how to charge clients. In addition, having access to the Graduate Facebook group is a helpful resource as other proofreaders provide their expertise and insight.
Don't miss this opportunity to learn proofreading skills from the best: Be sure to check out Caitlin's FREE WEBINAR where she reveals her secrets to making $50 – $100 per hour with freelance proofreading! This review of Proofread Anywhere's General Proofreading course provides you with an overview of the course but the webinar explains it in a lot more detail.
Conclusions: Review of Proofread Anywhere's General Proofreading
Proofreading is not for everyone. If you are on the fence about this course, I would encourage you to go to ProofreadAnywhere.com and go through the free workshop and preliminary quiz. See if you have the knack of spotting errors in writing. For me, the course was enjoyable to take because it was challenging. As I continued through, I was actually seeing how much I was learning. The course took me about two months to complete. It is self-paced with lifetime access, so it gives anyone the flexibility you need to complete it when the time is right for you.
If you want to be guaranteed a job afterward, this course will NOT provide you that. It will give you the resources on how to market yourself and where to look for jobs, but it will not provide you with a paying client as soon as you complete the course. This can be very scary due to the uncertainty of everything. I think this is a common fear. But I was convinced that I would do the hard work in order to make this work, so I had to overcome this fear by believing in myself and my potential.
I believe my greatest "takeaway" is understanding that learning a new and valuable skill is part of a personal investment. I had to work hard to achieve this, while slowly building my confidence along the way. The course can guide you with all the resources, but ultimately, I had to be the one to step out of my comfort zone and do it. And this is something that takes diligence and perseverance.
You have to put in the hard work and keep putting in the hard work. Nothing is going to be handed to you. You are the one in charge of where you put your focus and your dedication. And it's completely, 100% achievable.
Taking this first step with Proofread Anywhere's General Proofreading: Theory and Practice course has given me the confidence to keep on learning more skills. My eyes have been opened to opportunities everywhere to serve others in the digital world. I hope to utilize my proofreading skills as another asset as I take on other endeavors. This is only the beginning for me.
This review of Proofread Anywhere's General Proofreading course was written by Bobbi, a successful student of the Proofread Anywhere course. This is one of the most complete proofreading course reviews that we have featured on this site.
Articles related to this review of Proofread Anywhere's General Proofreading course

How to Earn $47,000+ a Year as a Freelance Proofreader
How to Proofread Anywhere and Work from Home
How to Pay Off Your Student Loans
13 Ways to Make Extra Money FAST!
The 8 Best Home-Based Jobs to Pay Off Student Loans
How to Become a Successful Virtual Assistant
Other proofreading course reviews
Learn Proofreading and Work from Home
Become a Freelance Proofreader Online and Make $100 per hour!
I hope you enjoyed this Caitlin Pyle Review! Let us know if you have any other proofreading course reviews about Caitlin Pyle's course or other courses.

Was this review of Proofread Anywhere General Proofreading helpful? Comment below! Do you agree with our Caitlin Pyle review? Any other proofreading course reviews that we should know about?