Finding the best mompreneur side hustles can be difficult. We hope that this article introduces you to the best ways to make money as a mompreneur! Read on for some of the best mompreneur business ideas.

The 10 Best Mompreneur Side Hustles by Bobbi Jo Curty
Being a mom is hard work. Add to it running a business from home, and the work-life balance can seem like a never-ending concept to achieve.
Whether you are discovering your work at home potential, or you simply need a separate stream of income for all the "extras" in life, I want to give you a clear cut list of the top 10 side hustles for mompreneurs.
As a mom, we don't often recognize the array of abilities, talents, and skills that we possess. Not only do we manage the day to day tasks in our household, but we provide care for actual human beings! (Props to the moms caring for more than ONE human being). This cannot go unnoticed that you are making ends meet and multitasking in the best way you can.
The contentment I felt before having children while working at my normal 9-to-5 slowly dissipated after they were born. I can recall the moment after each child was born when I would look at my husband begging him if I would be able to quit my job. But, like most families, we needed two incomes to get by.
Every mom finds their purpose and contentment differently. For me, after persuading my reluctant husband, it resulted in shifting my career from full-time to part-time employment and exploring side hustles to make ends meet.
After discovering the myriad of options from endless Google searches and Pinterest boards, I compiled a list of the best mompreneur business ideas that require little to no investment. Remember I said you have abilities, talents, and skills? Well, mama, you do! And it's quite likely, you may already have the skillset to start working as soon as today.
Disclosure: Please note that some of the links on this page are affiliate links. This means that we may earn a commission, at no cost to you, if you decide to make a purchase after clicking through the link. Please understand that we have experienced all of these companies, and we recommend them because they are helpful and useful, not because of the small commissions that we receive if you decide to buy something through our links. Please do not spend any money on these products unless you feel you need them. We hope that you enjoy these busy mompreneur side hustles!
LEARN HOW TO WIN 90% OF YOU TRADES IN 90 SECONDS!
>>CLICK HERE TO LEARN MORE! <<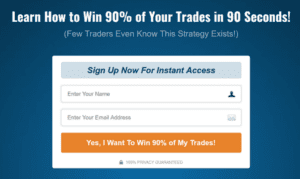 Bullseye Trades: Best Alerts Service

Every Monday at the market open, Jeff sends you his weekly Bullseye Trade.
2022 has been AMAZING for these Bullseye Trades!
(+50% to 300% per week in my experience)
SIDENOTE! INVESTING DIVA!
You are invited to
attend a free webinar
by my friend, Kiana Danial. She is a professor of Wealth Management at Baruch College in New York, and has a decade of experience in the forex, stocks and ETF markets.
In this exclusive free webinar, Kiana will reveal her personal secrets and the exact strategies she uses for her university students to:
– Make more in one day getting their money to work for THEM, than they can a MONTH working a 9-5 job.
– NOT having to stick to their screen and analyze the markets all the time
– Start with A LITTLE initial investment
*** Plus – You'll get A FREE copy of her trading hacks e-book just for signing up today!
There are very limited seats available so claim yours now!
#1 Proofreading – One of the best mompreneur side hustles!

Are you an expert at catching spelling mistakes? Errors in grammar? Wrongful use of punctuation? Proofreading may be your perfect fit! A proofreader is typically the last set of eyes before written content is published. This side hustle is great for a mom who has flexibility in her schedule. Early morning hours or late evening—pretty much any pocket of time that is available to you–can be used to your advantage to proofread a client's document.
Proofreading is the skill that catapulted my side hustle. To be honest, I am not a big reader, and I don't consider myself a top grammar nerd. However, I still tend to find mistakes in writing when others seem to overlook it. I don't have all the grammar rules memorized, and I have no formal education in English, but I have had success in proofreading!
Freelance proofreading is one of the best ways to make money as a mompreneur! The barrier to entry is low, the pay can be great and the demand for quality proofreaders is increasing. These are just some of the reasons that freelance proofreading is one of the best mompreneur business ideas.
Related Articles
How to Make $47,000+ a Year as a Freelance Proofreader
Elizabeth Weigner Proofreading Success Story – $100 per hour!
Review of Caitlin Pyle's Proofread Anywhere Course
Which Proofreading Course is Right for You?
The Best Online Proofreading Jobs for Beginners
#2 Transcription
Are you a whiz at typing? When you hear lectures, do you find it easier to take notes while typing on your laptop instead of handwriting? Do you also have an understanding of the proper use of the English language? If so, check out what a transcriptionist is all about!
The term medical transcriptionists may initially come to mind, but it is so much more than that. The need for transcription services ranges from YouTube videos, conversion of podcasts and webinars, as well as simple audio interviews that need to be in a written form. All different types of niches seek qualified transcriptionists–you can dabble around until you find the perfect fit for you.
#3 Teaching English Online
Many companies offer jobs for teaching English online. Do you have a teaching background and want to make some extra money during your summer break? Or maybe you enjoy the concept of tutoring a student one-on-one.
This is an excellent opportunity for moms who can work around the schedules of the students you will be teaching, which is usually in other countries with different time zones. Even busy moms can stick to a schedule early in the morning, before anyone else is awake in the household, to complete their daily teaching tasks.
Most of the jobs have the prerequisite of being a native-English speaker with a higher education degree. I know there is also a lengthy interview process (Hint: You can search YouTube for guidance with the interview process when you get to this point!) but I continue to hear positive reviews from moms offering this skill as they work from home.
Teaching English can be one of the best mompreneur side hustles if you enjoy teaching kids and making a difference.
You can get started with teaching English online to Chinese children by signing up with the most popular company, VIPKID. You can work your own hours and the pay is pretty good ($22 per hour).
All you need to get started is a bachelor's degree from a U.S institution (the subject doesn't matter!), an internet connection and some previous experience mentoring or teaching children.
LEARN HOW TO WIN 90% OF YOU TRADES IN 90 SECONDS!
>>CLICK HERE TO LEARN MORE! <<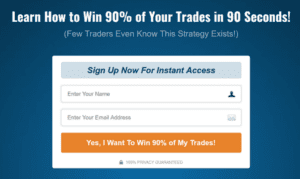 Bullseye Trades: Best Alerts Service

Every Monday at the market open, Jeff sends you his weekly Bullseye Trade.
2022 has been AMAZING for these Bullseye Trades!
(+50% to 300% per week in my experience)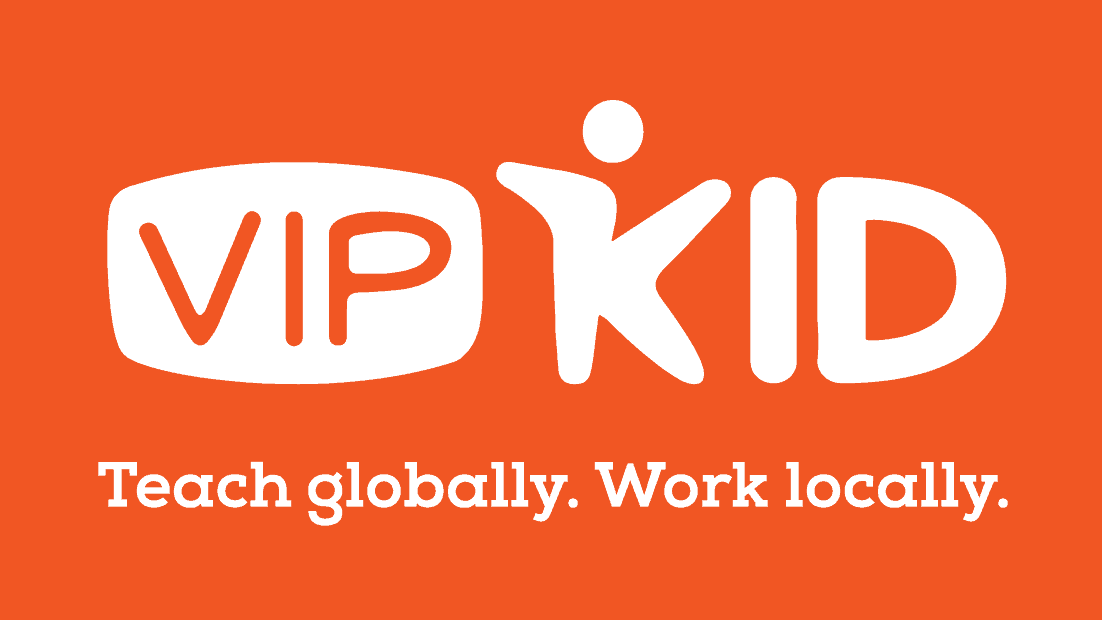 #4 Online craft shop owner
Have you seen all the custom-made T-shirt designs available for purchase online? If you are a mom, of course, you have!
Whether you are searching to customize your baby's first birthday onesie or you need to place a special order of water bottles for your son's soccer team, you know you will find just what you need by searching for the design online.
If you are crafty, why can't you create AND sell these products too? There may be a small investment to purchase the machine that creates the design, but you can often find a used one to put in some practice before purchasing a higher quality one.
Start creating designs for your own children to model as you go about your day in the supermarket or coffee shop. Your kids can be your very own walking billboard—what's easier than that?! This is one of the best mompreneur side hustles if you want to express your creative side.
#5 Flipping items
This is my most favorite side hustles! But it's not for everyone. If you love thrift store shopping as much as I do, you will understand the rush of excitement when you find that unique item to treasure as your own…or treasure it for a hot minute until you flip it for cash!
(I once found a Bowflex machine curbside on trash day and flipped it within one week for $275 on Marketplace!)
This side hustle has been even more easy to achieve within the past decade because of the ease of the internet. As a mom, you can do quick searches on Facebook Marketplace or apps such as OfferUp to find hot-ticket items for low prices or even free. You can start as early as TODAY by looking for items within your own home!
Do you have something you haven't used in well over a year? Baby clothing with the tags on it? Unique, but rare items collecting dust on your shelves? Flip them! I still make a habit of skimming "flippable" items when I'm on my OfferUp app or when I'm shopping at the thrift store. In my opinion, this is the fastest way to get cash in hand.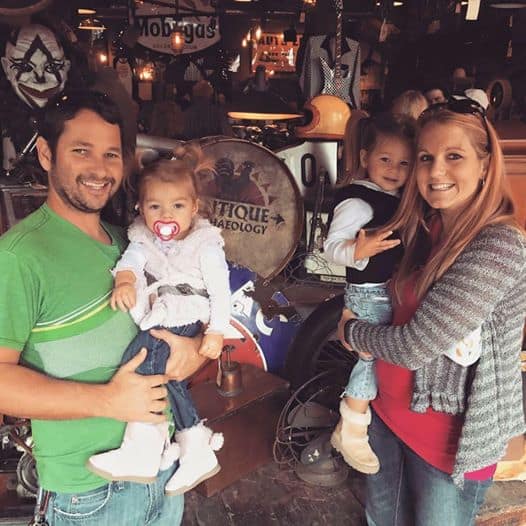 Flipping stuff for a profit is one of the best ways to make money as a mompreneur!
Rob and Melissa are experts at flipping items online for profit – they make over $100,000 a year doing it! You can check out their story and get a free introduction to their course that explains how they do it.
Related Article: The Top 10 Items to Flip for Profit
#6 Blogging – One of the best mompreneur business ideas!

As a mom, we've all visited blog posts during our journey of motherhood. Type in a few keywords into Pinterest and an array of blogs will pop up for you to take a gander. Not too long ago, I assumed blogging was a hobby that only skilled writers used as a way of journaling or passing the time.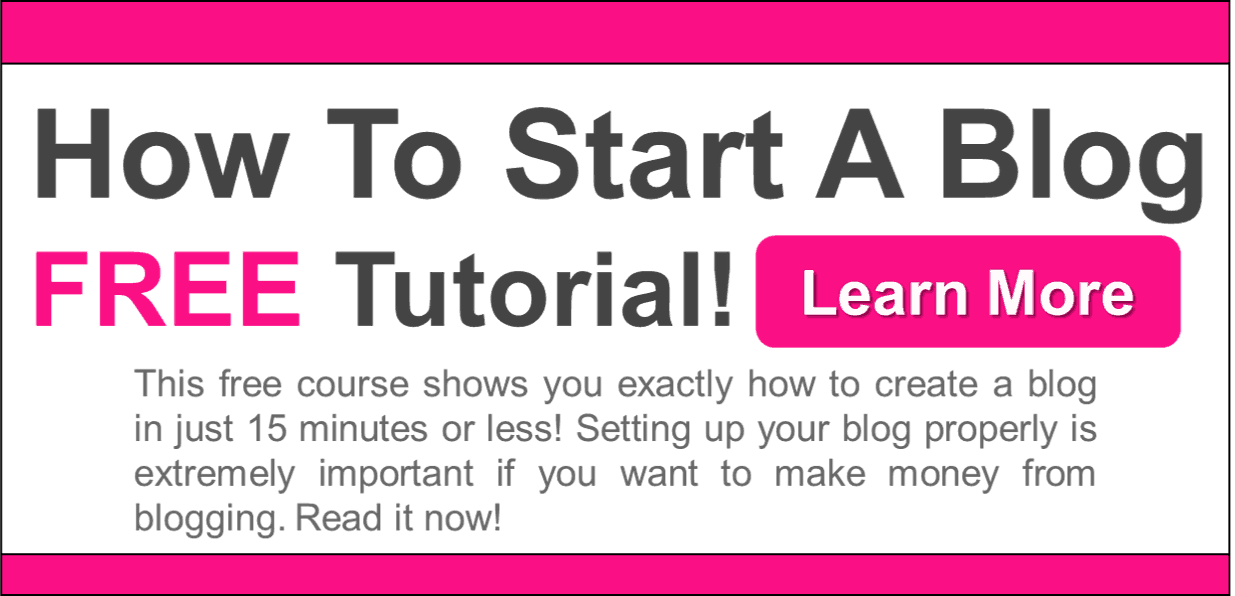 Well, no. Wrong assumption on my part! Yes there are people who do blog for a hobby, but there are many who blog for business…and they are quite successful at it, I might add.
There is a strategy behind profitable blogging, and it's quite interesting to learn! If you do enjoy writing and have value behind your words, I encourage you to pursue blogging. Earning profit can be a more gradual process, but if you believe in what you write and have a hand in the audience you want to reach, you are heading down the right path!
Check out our step-by-step tutorial on how to setup a blog using WordPress and Bluehost in just 15 minutes!
Blogging is one of the best busy mompreneur side hustles because it can enable recurring or even passive income! Affiliate marketing can help you to make a fortune if you work hard at it.
One resource that helped me was Wealthy Affiliate (a great community of online entrepreneurs, endless training and even a free blogging platform!).
LEARN HOW TO WIN 90% OF YOU TRADES IN 90 SECONDS!
>>CLICK HERE TO LEARN MORE! <<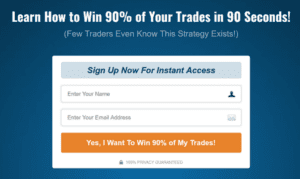 Bullseye Trades: Best Alerts Service

Every Monday at the market open, Jeff sends you his weekly Bullseye Trade.
2022 has been AMAZING for these Bullseye Trades!
(+50% to 300% per week in my experience)
#7 Writing
So, blogging is writing, but writing is not necessarily blogging. Writing makes up so many pieces to the digital world! If you do have a knack for the written word you can pursue freelancing for articles, guest blog posts, emails, sales letters, copywriting, the list can go on and on.
You may have professional experience with an area of expertise–write about that! Personally, after starting with proofreading, I began to dabble in article writing within my own area of expertise from my professional years of working in long-term care. Write about what you know, but there is no need to limit yourself–that's what research is for!
Also, creating a basic portfolio for prospective clients is no longer a barrier. Many websites offer free sign up for using their platforms to write about your niche. This provides you a published link when you are seeking potential clients and helps you gain experience.
#8 Bookkeeping
Are you a numbers gal? I'm so happy if you are, because I am not. This is definitely a service that is sought after for small-business owners who either don't thrive in the numbers realm or don't have time to do it.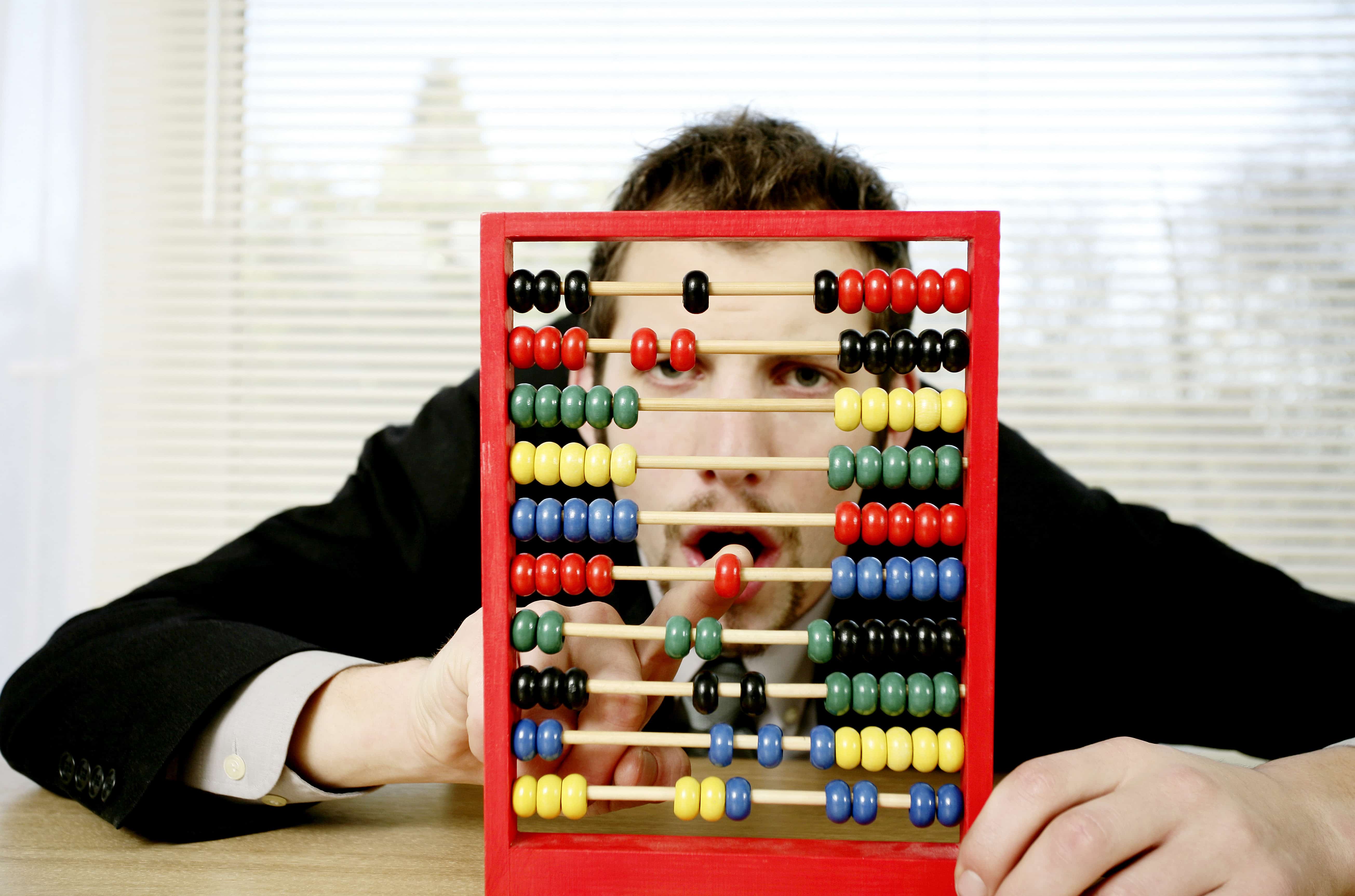 There are some great courses available for people wanting to enhance this skill. You don't necessarily need the professional experience as an accountant or financial advisor (although, if you do–this skill is screaming your name!), but I do think it's wise to invest in a basic course or even a training in the most commonly used bookkeeping systems, so you have the one-up when serving your clients.
#9 Vlogging
Maybe you aren't keen on the blogging concept, but you have a gift for being in front of the camera. Vlogging might be the side hustle for you! Similar to blogging, you still want to have order and value to your video content, but vlogging allows for the natural, conversational tone that can sometimes be a challenge for bloggers to depict when writing.
Video content is not going anywhere. I think it's safe to say that most internet users are also mobile users who watch videos on their phones. If you are comfortable providing valuable insight while taking videos on your phone, start uploading them to YouTube and build your followers today!
Vlogging is one of the best ways to make money as a mompreneur if you love to be on camera.
#10 Social Media Assistant
Are you on Facebook? Instagram? Twitter? Do you know the ins and outs of the algorithms to receive the most engagement and feedback for your posts? Use this knowledge to become a social media assistant for a small-business owner and get paid for it!
This is a skill that is in high-demand because business owners don't have time to figure out the best approach when marketing to their target audience. Many millennial moms witnessed the birth of social media and continue to see how it evolves during their lifetime. If you understand it and enjoy passing your time on one or all of the platforms, you are an asset just waiting to collect her first paycheck.
Conclusions – The best ways to make money as a mompreneur
The services you can pursue as a side hustle are endless. Start out with one skill that you might already have and continue to learn and grow as you go. Taking that first actionable step is the hardest, mama, but it's the only way this list will go from an idea to an actual plan.
You are in charge of your opportunities to make your side hustle a success. Consciously plan out your pockets of free time. Keep at it. Recognize your strengths. Focus on your goals, And please, don't give up. It's not the easiest road managing your mom duties AND a side business, but it is entirely possible. It can be done–other moms do it, why can't you, too?
Related Articles – Best mompreneur business ideas
The Best Side Hustles for Single Moms
The Highest Paying Side Hustles For Homeschooling Moms
The Best Home-Based Jobs for Introverts
Late Night Work-at-Home Jobs That Pay Well
Did you find this article about the best mompreneur side hustles helpful? These busy mompreneur side hustles can help you become financially free! These are the best ways to make money as a Mompreneur that we have found, but what are your favorites?