Welcome to our article all about the easiest things to flip for profit! We learned what the best items to resell for profit are and how to sell them as fast as possible. Do you know what to buy and sell for profit?

The easiest things to flip for profit might surprise you. You can make a huge amount of money flipping items and many people have quit their jobs to pursue this awesome business! We LOVE eBay reselling as a way to make extra money online.
Many of our friends make money by buying and selling items for a profit. Some of these items might surprise you! One of our friends buys guitars, fixes them up and then sells them for massive profits on eBay! You can read her guitar flipping story here.
Did you know that many people get started flipping t-shirts for 10x profits!? Or that you can make $500 profit per sale with shoes!? Read on for more great ideas about what to buy and sell for profit online.
Disclosure: Please note that some of the links on this page are affiliate links. This means that we may earn a commission, at no cost to you, if you decide to make a purchase after clicking through the link. Please understand that we have experienced all of these companies, and we recommend them because they are helpful and useful, not because of the small commissions that we receive if you decide to buy something through our links. Please do not spend any money on these products unless you feel you need them. Let us show you what to buy and sell for profit!
There are so many online platforms where you can sell items to make money. The internet has changed the flipping business forever, now anyone can get started flipping items for profit. From eBay to the newest apps, there is an abundance of choice for flippers to make money.
You can flip anything from furniture to houses if you know what you are doing. In this article we will introduce you to some of the easiest things to flip for profit and show you how to get started flipping today.
Case Study – The Flea Market Flippers
Rob and Melissa are known as the Flea Market Flippers and they are extremely well known online. They make a great full-time income from finding items to flip online for profit. They have been so successful they have an extremely popular course (Flipper University), you can check out their free online workshop at the link below.
FREE INTRO WORKSHOP TODAY! Learn The Skills YOU Need To Start Your Flipping Hustle!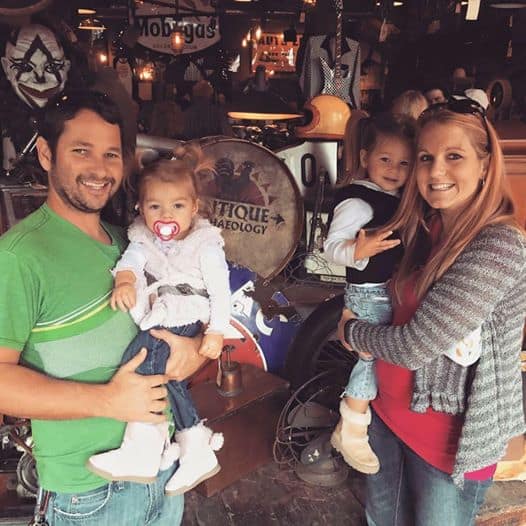 Rob has flipped stuff to make money for 20+ years, so it is fair to say he knows what he is doing with eBay reselling! Rob has been doing this since he was a kid and he was one of the first people to flip on eBay. Now that is some amazing experience!
Rob and Melissa find items for around $50 and they aim to make a minimum of $100 profit on them. They won't bother with stuff that doesn't have that potential – it just isn't worth the effort for them these days.
Rob also likes to do more expensive flips with huge profit potential. He regularly buys exercise equipment, furniture, toys and boats if the potential for profit is there. But some of his best deals have been items that are purchased for $5 and sold for hundreds of dollars on eBay!
Rob and Melissa make over $100,000 a year by flipping items on eBay. You can learn from them by checking out their amazing Flipper University course and watching the FREE workshop.
How to Find The Easiest Things to Flip for Profit

So where do you begin if you want to start flipping items? How much money are you comfortable starting this business with? What to buy and sell for profit?
You will make faster progress if you have some money to start an inventory with. But you can get started for almost nothing.
Many people start with a FREE item that they either find on the free section of Craigslist or have laying around the house.

Flea market flipping is a bit of an exciting treasure hunt at times. If you are passionate about finding items, you can spend many hours hunting at the flea markets in search of the items that will make you the most money. Because there is a fair amount of time involved, it is important that you love doing it!
So where should you look to find the easiest things to flip for profit? Here are some of the best places:

Garage and yard sales
Book sales at universities (we have all seen the guy buying/selling textbooks from his van on the campus!)
Estate sales (my favorite place to find interesting stuff but kindof sad)
Thrift stores
Auctions
Storage locker auctions
Clearance sales at retail stores
Craigslist, eBay and many other online sites
Free stuff in your house and in other family members houses
$25 is more than enough money to start making money from eBay reselling. You can expect to make as much as 5-10 times your investment on a flip if you do a good job! How is that for return on investment!?
If you need to make some extra money to use as an initial investment for flipping items, here are a few articles that will help you to start a lucrative side hustle:
The Best Ways to Save Money While Paying Down Debt
How To Make Money Online to Quit Your Job
Genuine Late Night Work at Home Jobs That Pay Well
5 Fast Ways to Get Cash If You Need 200 Dollars Today
Lucrative Home Business Ideas for Women
Is Proofread Anywhere Legit? Earn $50 per hour proofreading
The Best Online Jobs for Introverts with Awesome Pay
Here are the 10 easiest things to flip for profit according to the top flipping experts in the world.
1. Furniture
Flipping furniture can be really lucrative (some of the best items to resell for profit), especially if you have a talent for refurbishing it. You can find some quality furniture for extremely low prices if it has seen better days. It can take a fair amount of effort but if you can paint, stain or sand old furniture you can make hundreds of dollars flipping it.
Our advice is to avoid large pieces of furniture because of the work involved and the difficulty selling it. Instead you should focus on small pieces of furniture that can be sold to anyone looking for something nice to furnish an apartment. A key skill to learn is to reupholster furniture to bring old worn pieces back to life. It is easier than it sounds!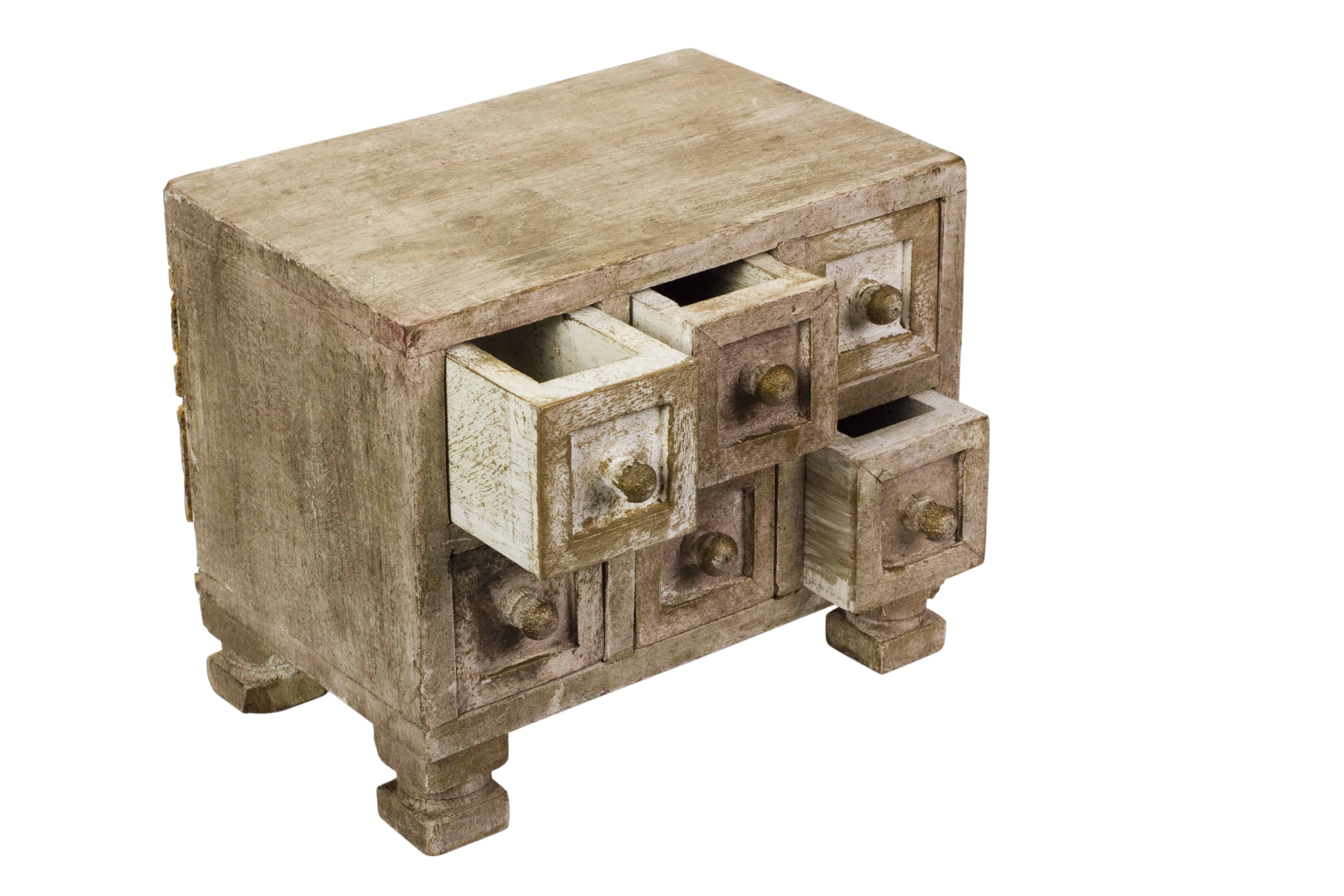 2. Reselling used clothing and shoes



Clothing that is in good condition can be quite easy to resell. You can sell clothes on Poshmark (like this 35 year old that makes $100,000 and quit her job).
Brand-name clothing is in high demand on eBay. People love to buy 'lightly-used' brand-name clothes on eBay because they want the brand, but don't want to pay to full price.
You can also sell clothing in 'lots' where you bundle a few items together and sell them together. For example, you could sell 10 pairs of jeans (all the same size) as a bundle. These lots can sell much faster and for more than just selling single items. It can also help save you money on shipping!
Reselling SHOES can be extremely lucrative. Some people can make $500 profit on a pair of shoes with a good flip! I am in the wrong business…
You can read an inspiring story and learn all about how this guy made $10,000 flipping shoes and clothes here.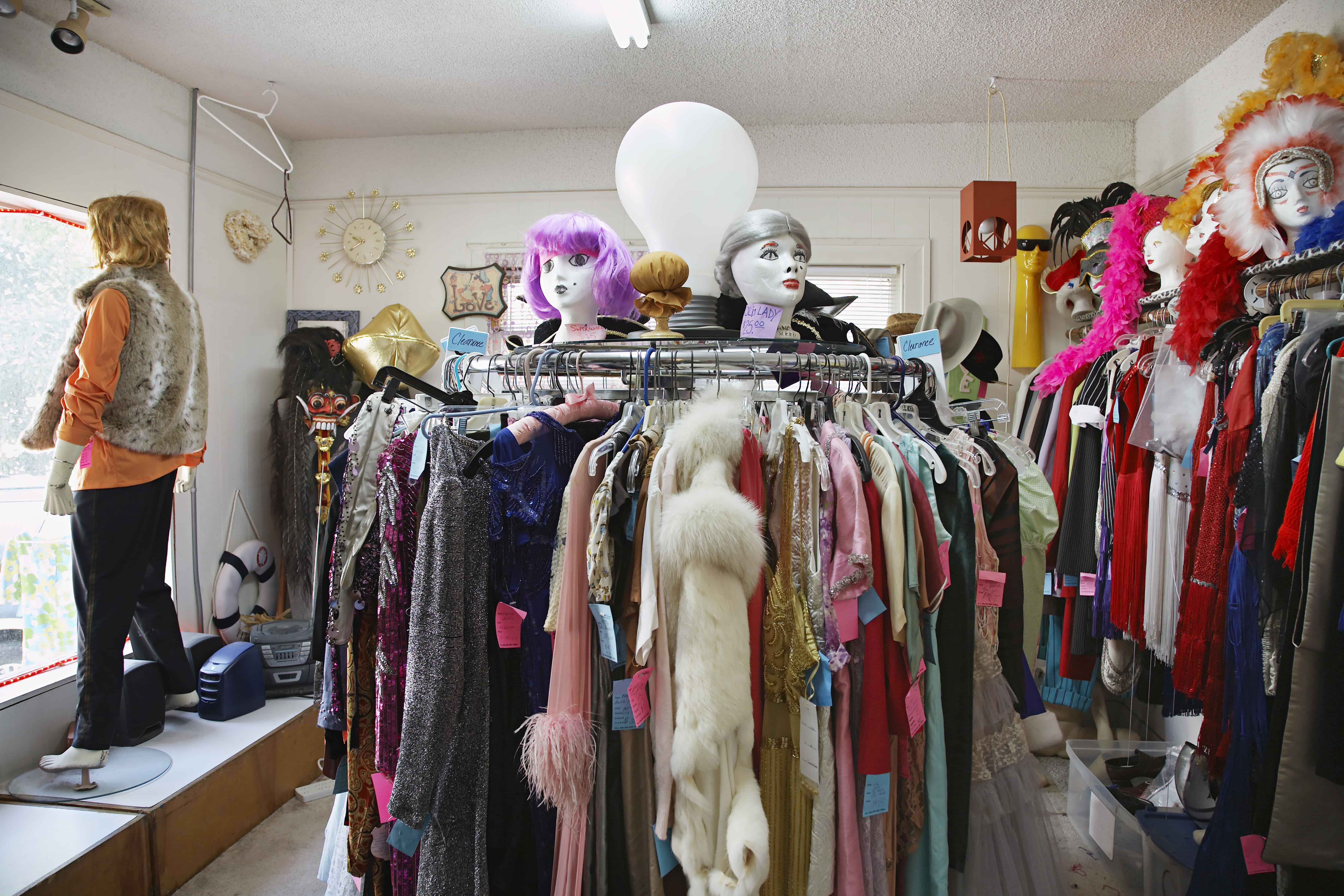 3. Books
Books also sell well if you sell them in lots. Selling individual books is not a great way to make much money. You can sell sets of books that are in good condition for decent money. Thrift stores often sell books extremely cheaply and you can flip them online.
Classic books that are in great condition are usually the most valuable. If you can find books that appeal to collectors these will usually command a higher price. College textbooks are often worth checking out because many students will just donate them and you can make great profits by reselling them.
Places where you can resell your books:
1. BookScouter
4. Power Tools
Power tools can be great for flipping. They are often sold at discounted prices if people are moving or just need more space in the garage. The key is to make sure that you test the tool before reselling to make sure it still works. The best place to find power tools to flip is probably at yard sales.
Smaller items can be sold on eBay – things like batteries for cordless power tools (and chargers) usually sell quickly on eBay. You can also sell power tools quite quickly on Craigslist.
5. Websites
Websites can be hugely profitable to flip. Basically, you buy a website from Flippa.com and improve it then sell it on for a nice profit. This can be very lucrative if you have experience with blogging or online business. You can purchase a website with no earnings and put ads on it or monetize it with affiliate marketing. As soon as the site it making money it become much more valuable. This is an amazing side hustle for bloggers that know what they are doing.

The best part is that there is no shipping to worry about!
6. T-Shirts
Buying T-shirts at the thrift store are really good for buying and flipping. They start at $1-2 each and sell for $10+ each! Listing them on eBay is the best way to sell them. Typically, shipping is only a couple of bucks. This is a fantastic way to get into the flipping business because of the low financial risk and potentially massive profit margins.
Vintage concert t-shirts are also huge on the second hand market. Collectors and fans love concert t-shirts and they are usually happy to pay for them.
While T-shirt flipping is a great way to make a few hundred dollars extra with a flipping side hustle, you will be limited on how much you can make from it.
7. Gardening/lawn Tools
Lawn care tools are easy to find for low prices and sell for $20 each. Buy them for $5 and sell for $20! All you usually have to do is remove any rust with a wire brush or grinder. You can sell them to anyone that has a yard…..which is a large customer base.
8. Bikes
Reselling bikes works extremely well in cities that have a strong biking culture. Places like Austin, TX and Portland, OR are great places to start a reselling bike business. Yard sales and Craigslist are the primary place to find deals on used bikes. Often the best deals will need some repair work in order to resell for a good profit. This can range from superficial cosmetic work to mechanical repairs.
9. Strollers and baby items



Kids always outgrow things like strollers. This means that there is a booming second hand market as parents try to recoup some of the expense of raising kids. There are also always parents that don't want to buy baby stuff at full price. Brand name strollers tend to be one of the best reselling options.
10. Video games
Old school video games are in high demand by gamers that remember how much they loved them as kids. Collectors and these nostalgic gamers will pay significant money for some of the most iconic games. Think old Atari and the early Nintendo games. The newest games also are usually hot items because many kids don't have the money to pay full price for them.
The best items to resell for profit – Conclusions
We hope that we have given you some suggestions for the best items to resell for profit are. The secret to finding the easiest things to flip for profit seems to be testing different items and strategies.
Rob and Melissa at the Flea Market Flippers make over $100,000 a year by flipping items on eBay! Be sure to learn from them by checking out their amazing Flipper University course and watching the FREE workshop.
eBay reselling is one of our favorite ways to make money online! Hopefully you know have a better idea what to buy and sell for profit on eBay.
Good luck,
Russell and Maleah
Related Articles
How to start an Amazon FBA business
How we made $100k in three years with a rental property
How to buy real estate for pennies on the dollar
Did we miss anything in our article all about the easiest things to flip for profit? Let us know in the comments below. We hope that you learned what the best items to resell for profit are and how to start eBay reselling.