Have you ever considered learning to stock trade? One way to learn quickly (and with minimum risk!) is to pay for the best stock trading alerts services. A paid stock alerts service is how we learned to trade, and we made $20,000 in our first year trading part-time! Read on to find out what a trade alert subscription service is, and how a stock alerts service can help you make money trading stocks.

Today we want to show you a way that you can start making money trading stocks – without having much knowledge or experience!
Maybe you know someone that sits at home and makes thousands of dollars a day trading stocks? Sounds exciting and a great way to achieve financial freedom doesn't it?
Well, it can be. But it can also be very risky if you don't know what you are doing. This is where a stock alerts service can be a HUGE help.
Maleah and I have been members of many paid stock alerts services over the years. I doubt we would even have started trading stocks if it wasn't for these trade alert subscription sites.
We have listed some of the best stock trading alerts services in this article. We are or have been members of these paid stock alert services. We highly recommend any of them if you want to learn to trade stocks online.
Here is one of our FAVORITE premium services! You can learn more about it by watching this FREE WEBINAR where you will learn the secrets of a millionaire stock trader and how you can replicate his strategy.
Disclosure: Bear in mind that some of the links in this post are affiliate links and if you go through them to make a purchase, I will earn a commission. Keep in mind that I link these companies and their products because of their quality and not because of the commission I receive from your purchases. The decision is yours, and whether or not you decide to buy something is completely up to you. A paid stock alerts service or trade alert subscription service can work well for you, but it is not guaranteed. Join and trade with these paid stock alerts services at your own risk! The best stock alert service still relies on you trading safely. Maleah and I really hope that this will be one of the top stock alerts review articles that discusses these services honestly and by REAL SUBSCRIBERS to the services.

Russell and Maleah's Facebook Group: How To Make Money With Stock Alerts Services
We realized that there is a need for a community where new traders that sign-up for stock alerts services can find support from other traders and members.
We hope that you will come and join our How To Make Money With Stock Alerts Services Facebook group!
We are members of so many different stock alerts services and can help you maximize your chances of success. Better than any review you find about a stock alerts service is the ability to talk to members of the service!
Maleah and I really hope that this will be one of the top stock alerts review groups where members can interact and discuss their experiences with different stock alerts services.
Top Stock Alerts Reviews: YouTube Channel
Also, if you find this article interesting then be sure to come and SUBSCRIBE to our stock alerts reviewed YouTube Channel!
What Exactly Is a Stock Alerts Service?
A stock alerts service is a simple concept. An expert trader finds the stocks that he is going to trade and then he alerts his subscribers to what he is going to do and when.
Usually the stock alerts will be sent to the subscribers via email, text and announced in real-time (in a chatroom).
You can imagine how valuable this can be. It allows you to copy the trades of an experienced and profitable stock trader! For many people (Maleah and I included) this type of trade alert subscription service can instill the confidence to start trading stocks.
The best stock trading alerts services have the following traits:
The expert trader should be established and have a long track record. You have to have confidence and trust in them.
A good watch list of stocks with reasonable explanations on why they are watching those particular stocks. Some details about the anticipated entry/exit prices are usually shared. This watch list should be enough for the dedicated student to place their own trades or just follow along with the trade alerts.
Successful stock alerts that are alerted to subscribers as quickly as possible via text, email and in a real-time chatroom.
Education materials so that the students can learn more about the experts strategy.
The ultimate goal with these paid alerts services should be to train the student to be an independent stock trader. This worked for Maleah and I. We rarely trade any 'alerted trades' now. We just use the watch list that they send out – this saves us so much time, and the stock picks are often better than ones that we would find!
The 5 Best Stock Trading Alerts Services
I mentioned that we have had some great success with some stock alerts services. You will find an explanation of these particular services below. We can't vouch for many other stock alerts services that we haven't tried. You have to be very careful in this industry about who you trust.
Maleah and I really hope that this will be one of the top stock alerts review articles that discusses these services honestly and by REAL SUBSCRIBERS to the services.

Let's get started with our top five best stock trading alerts services!
1. Jason Bond's Paid Stock Alerts (Jason Bond Unchained)

Jason Bond is a multi-millionaire trader that is a LEGEND in the small cap trading world. We recently wrote about our story with his premium alerts services. Jason use to be a school teacher – a very poor school teacher with $250,000 in loans.
This is Jason Bond. In his private jet…this is what happens when you have the best stock alert service in the industry!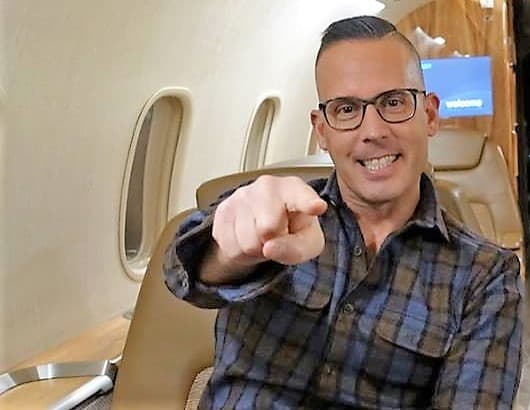 Jason started to trade stocks as a side hustle to try and make ends meet. He devised three simple stock patterns that he now teaches to his students. Jason often triples his trading account every year, so his stock alerts are worth paying attention to.
Jason teaches his subscribers a complete strategy for buying and holding volatile stocks for 1-3 days. He usually makes about 10% to 20% on winning trades. His winning percentage is quite high at about 70%.
Jason has been featured in most of the major finance publications and media outlets including Forbes, HuffPost, The Street, Seeking Alpha, MSN, and many more.
Jason alerts you to his trades via email and issues a morning watch list that is usually full of some really great trade ideas. He even lets you see his brokerage account by live streaming his screen throughout the day. This way you can see what he is doing in real-time!
You get a ton of value with Jason's trade alerts service and we love it. The cost is very reasonable at about $120 per month. The main thing that is lacking from this paid alerts service is a chatroom. You have to rely on the educational resources, trade alerts and watch list.
If you would like to learn a bit more about Jason's successful trading strategy, check out his FREE eBook called The Ultimate Trading Playbook.
Many of Jason's students have made a lot of money, including a few that have become millionaires!
Jason's main swing trading paid alerts service is called Jason Bond Picks. He also has an options trading strategy and alerts service called Weekly Windfalls.
Finally, here is another webinar by Jason Bond that includes a 20% discount on his alerts service.
Top stock alerts review video: Jason Bond Alerts

2. Kyle Dennis's Biotech Trade Alert Subscription Service (Fast5 Alerts)

Kyle Actually has multiple subscription services that are the BEST stock alerts services that we have ever been members of.
Here are my two favorites:
1. Fast5 Alerts – FREE WEBINAR
Top stock alerts review video: Fast5 by Kyle Dennis

2. Trade With Kyle – Read my Trade With Kyle trading log and review here. I document every single trade alert and how I played it.
We also recently wrote a post all about Kyle Dennis and how he has made over $7 Million trading stocks in just a few short years.
Kyle's story is the classic American dream story. He was a struggling graduate in L.A, despite having a biology degree, he was unable to find a job that paid a living wage.
Kyle started trading stocks by joining Jason Bond's paid stock alerts service. Within a few years he became the first student to make over $1 Million dollars by implementing Jason's strategy!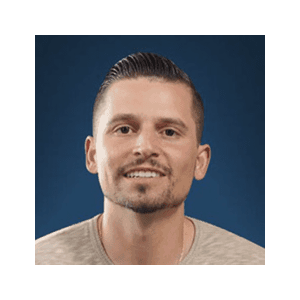 A few years ago, Kyle started his own paid subscription service. He runs the best stock trading alerts services in the world. We are members of his Sniper Report paid alerts service.
If you are looking for a low-cost ($199 per year) paid alerts service that gives you some of the best winning trades, don't hesitate to try it out!
Here is Kyle's FREE WEBINAR where he discusses the Sniper Report trading strategy.
So what type of stocks does Kyle trade? The most volatile ones! He is an expert in trading biotechnology companies stocks. These include pharmaceutical companies and drug manufacturers.
Here is an example of a recent Trade With Kyle stock that we made 30% profits on.
You can imagine that these types of companies can be extremely profitable if they invent a new revolutionary drug or treatment. A single FDA approval for a new drug can cause the stock price to skyrocket.
It is not uncommon to see 500% gains in a company's stock in a few days when a new drug is successfully trialed or approved for public use.
Kyle teaches his subscribers how to find the companies that are most likely to produce new drug products in a reasonable time frame. He purchases the stocks of the these companies long before any news announcements about the successful products are released.
As a subscriber, you get to take advantage of all his hard work. He finds the stocks and sends out daily watch lists of what he is looking at and why. We often receive 20 pages of his due diligence on ONE STOCK!
Kyle does send out email alerts to his subscribers when he buys/sells a stock. His Sniper Report service is easy to copy and it really only takes a few minutes every few days – so it is perfect as a passive income source.
We highly recommend the Sniper Report if you are looking for new ways to make passive income from home. Unfortunately, Kyle does not offer a chatroom with this trade alert subscription.
He does offer more expensive services that include a lot more alerts, more educational material and a great chatroom full of trading experts.
Learn more about what you get with the program here.
Update: We are currently members of Kyle Dennis's Fast5 trade alerts and it is the best stock alert service that we have ever been members of! It is super inexpensive!
I think it is currently $97 for an entire year of weekly trade alerts. Check out the service here, the track record is amazing and we make money almost every week trading Fast5 alerts.
Here is a recent and typical win that we had trading a Fast5 alert. We made 11% in just a few hours! You can see what price Kyle alerted and bought. We also marked our buys and sells. Pretty cool right?
We have a 90% win rate with this service and the wins are typically 5% – 20% in a few minutes or hours!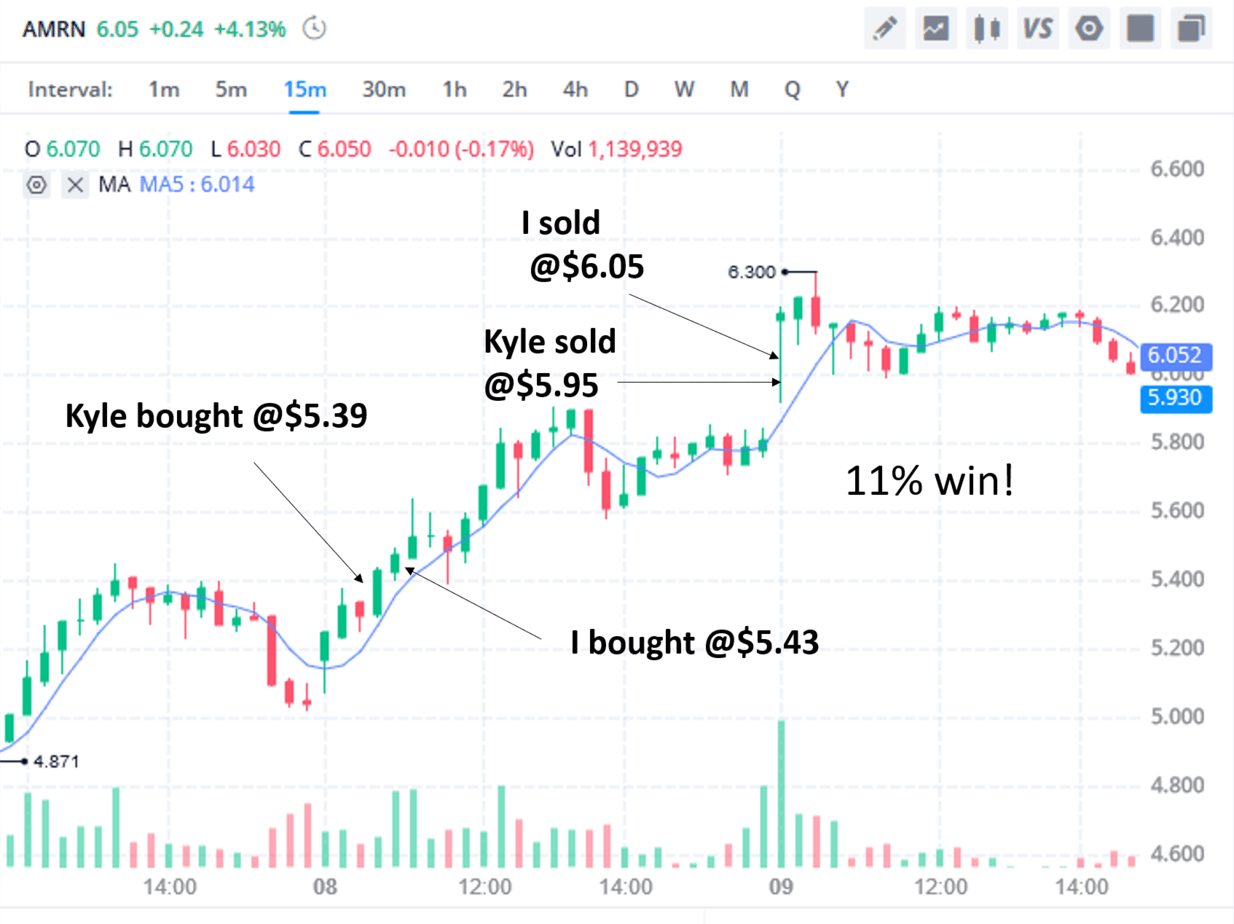 3. Super Trade Alerts Paid Stock Alerts

This guy is one of the best stock traders in the world. His name is Paul Scolardi. Unfortunately, we recently found out that he had stopped his chatroom – one of the best features of the service.
Therefore, we can't really recommend his stock alerts service anymore.
We recommend checking out Kyle Dennis Fast5 Alerts instead – it is lower cost and just as good!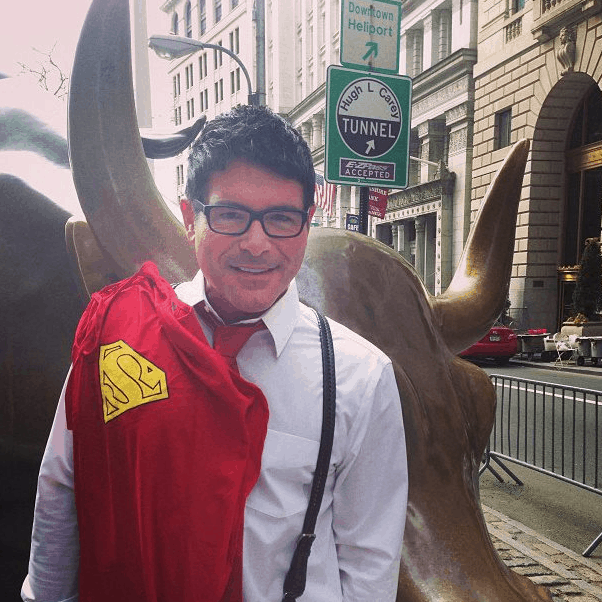 Paul is a veteran trader that runs SuperAlerts, a stock picking and alerts service.
Paul has been trading stocks for over 20 years and you might be shocked at the kind of profits on his trades. He regularly executes trades where he makes $300,000 profits! On a single trade. Crazy!
Maleah and I have been a member of his stock trading service and we have made tens of thousands of dollars just copying his stock alerts. Paul's paid stock alerts service is perfect for people that have a full-time job.
Top stock alerts review video: Super Trades
His trades are usually held for weeks or months, therefore his stock alerts service doesn't require you to be glued to your computer.
Paul is a trusted expert in finding companies that are undervalued and are likely to make some huge moves up in price when Wall Street discovers them. He is known for 'finding momentum before it happens'.
Paul has two stock alerts services:
1. SuperAlerts
2. SuperPro
Both are excellent but they are quite expensive.
Both services give you access to a brilliant chatroom and of course stock alerts and a watch list. You do have to have quite a bit of patience as many of the swing trades take a few weeks to work.
We had some of our biggest wins with Paul's service ($10,000+) and some of our biggest losses ($7000). The strategy is quite simple and he uses a combination of technical and fundamental analysis.
Paul is quite the character – he is known as the Superman of the stock market. This is due to his obsession with Superman and his amazing trading ability!
We love Paul's service! Give it a try for a month and see what you think!
4. Jeff Bishop and Nathan Bear Weekly Money Multiplier

The Weekly Money Multiplier is a different service than the ones we have discussed so far.
Why?
Because this is an options alert service. If you are not sure what options are, be sure to check out this free eBook that gives you all the basics.
Options are basically contracts that you buy or sell where the agreement is for a transaction to take place at a determined price. The contract is based on the price of an underlying stock.
Imagine thinking 'I reckon that stock will be above $10 per share by the end of the month'.
You can buy an options contract that is basically a bet that you will be right. You win if the stock price goes above $10 per share before the contract expires. There is a lot more to it than that of course, but that is the basic idea.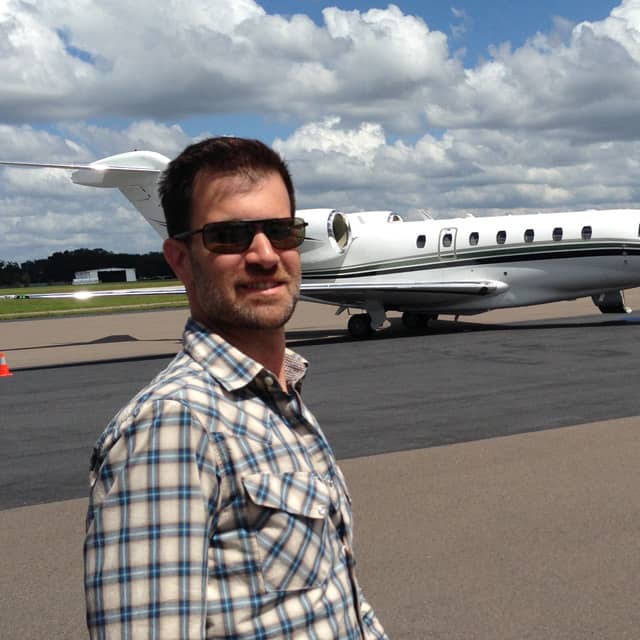 Weekly Money Multiplier alerts service is run by Jeff Bishop and Nathan Bear. They are both millionaire traders that specialize in options trading. This is a high risk but high reward options trading strategy.
If you are looking for a trade alert subscription service that focuses on options, Weekly Money Multiplier might well be for you.
Nathan and Jeff live stream their screens throughout the day, letting you see what they are doing. This includes placing orders. This type of transparency is quite rare and it helps subscribers trust that they are really placing trades as stated.
You get plenty of video lessons, trade alerts, watch lists and a chatroom with Weekly Money Multiplier.
If you would like to learn more about the service, check out this FREE WEBINAR where Jeff explains his strategy and service.
Jeff Bishop also runs a stock options service called Bullseye Trades. Here is a video overview of this options alerts service.
The Bullseye service has been very successful and it has received some of the highest ratings in our Facebook group polls! Check it out in the video below.
Everyone that voted in the poll said they were 'profitable' with the service! That is very rare.
5. BearBullTraders (Great Education!)

This is an interesting service. The educational suite is exceptional and this service is probably the best on this list if you are looking for stock trading education. They even have a trading psychologist working with them!
Check out BearBullTraders here.

They run a live streaming chatroom where multiple expert traders are online giving an audio commentary as they build their watch lists and take trades.
This is what this service is most useful for. I listen to it all as I work on my own watch list. Sometimes they have some great ideas and insights into the market.
The watch list that they put together is mainly for day trading but often has some great trades.
The service is good if you like to see and listen to the people behind trades rather than just some anonymous name on a chatroom.
Top stock alerts review video: BearBullTraders


How Much Money Do You Need to Start with a Paid Stock Alerts Service?
You don't need a lot of money to start trading stocks with a paid stock alerts service. If you pick a commission free broker, you could easily trade with $100 and still make small profits.
Obviously, the more money you trade with, the bigger your potential wins will be.
Conclusions: The Best Stock Alert Service

Trade alert subscription services have been around since the start of online stock trading. Many are a waste of time and money. Some just exist to manipulate the price of a particular stock (called 'pumping').
However, the best stock trading alerts services can literally change your life. If you can find the best paid stock alerts service that resonates with your own style then you are very likely to be successful.
Russell uses Fast5 by Kyle Dennis to make $1,000 – $5,000 in mins/seconds every Monday morning. Check out video proof below.
Top stock alerts review video: $1000+ in seconds!

We hope that this article has convinced you that a stock alerts service can be a very valuable resource. Just don't follow the paid stock alerts blindly! Learn the strategy and manage your own trades and you might be shocked how much money you can make trading stocks.
Maleah and I really hope that you have found this to be one of the top stock alerts review articles that discusses these stock alerts services honestly and by REAL SUBSCRIBERS to the services.
What is the best stock alert service? It depends on your style and needs!
Good Luck!
Russell and Maleah
The Best Stock Alert Service: Related Articles
10 Ways to Make Extra Income from Home Without Investment
How to Make Money As A Freelance Writer
Jason Bond's Three Patterns to Profits
My Experience with Kyle Dennis's Sniper Report
Option Profit Ebook by Jeff Bishop Review
RagingBull Stock Alerts – Are They Worth It ?
Best Day Trading Alerts Services
Https://stockalertsreviewed.com
The best stock trading alerts services can fast track your stock trading career or side hustle. We have used all of the paid stock alerts services that we discussed in this article. Most trade alert subscription services cost $50 – $200 per month, but they are totally worth it when you are starting out! Have you tried a stock alerts service?