Learn how I made money helium mining!
Imagine if I told you that I would sell you a magic black box (like mine that is pictured below) that would just make you money while you slept?
Anywhere from a few dollars a day to several hundred dollars!
Here is a great program to learn how to make passive crypto income with The Plan by Dan Hollings review!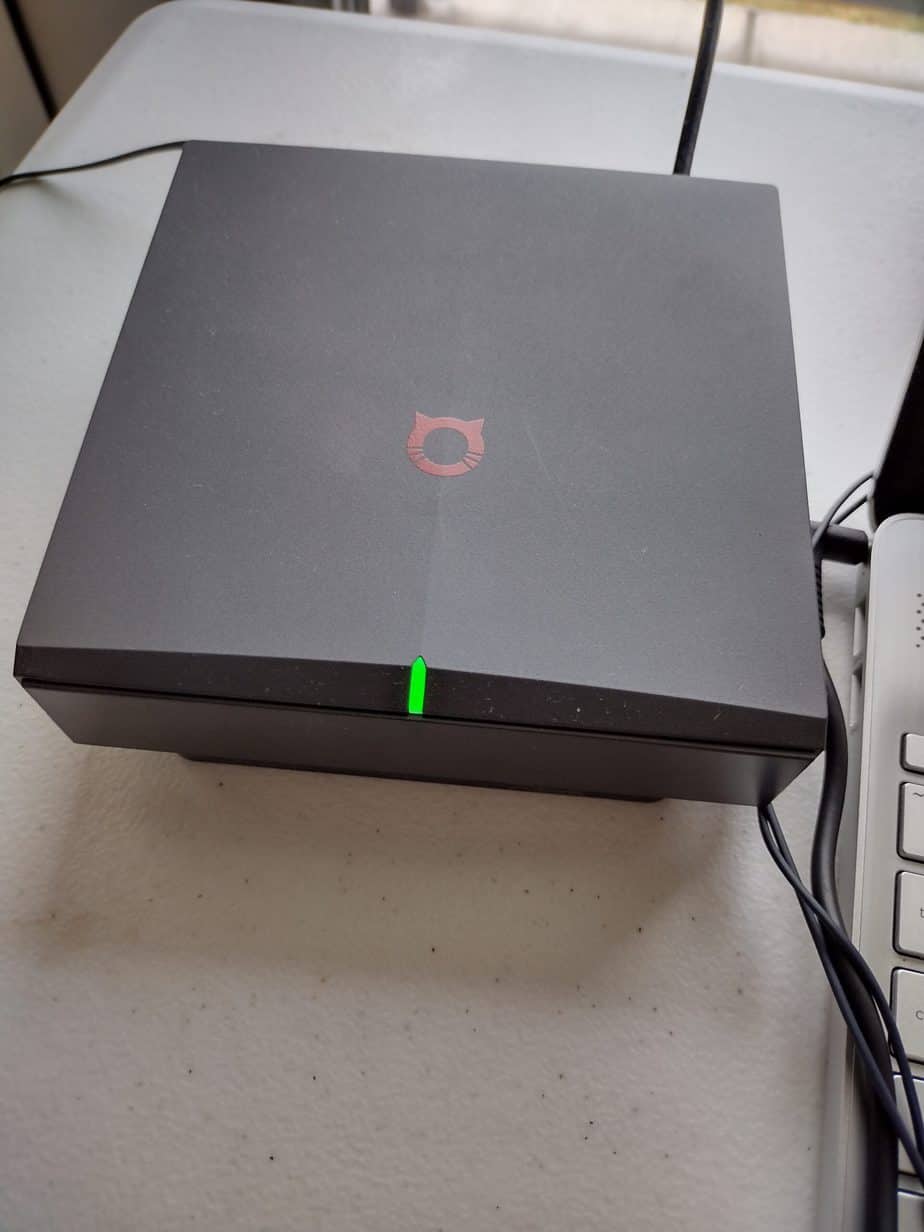 Would you believe me? Possibly not…..especially when I told you that they cost about $500 each.
Many people would be saying 'yeh right…..this is a scam!'.
But, it's true! These little black boxes that sit on your window sill or shelf, do make you a nice little passive income.
Read on to learn how I made money helium mining….
What Are The Black Boxes?
The little black box is called a Bobcat Miner Hotspot.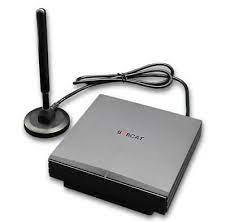 They are part of a new revolution that allows people to participate (and be compensated!) in building an 'Internet of Things' or IoT network.
You can read more about IoT devices here.
IoT devices included things like smart thermostats, motion detectors, Apple watches, motion detectors, temperature sensors…..and the list goes on and on.
These IoT devices need to send little packages of data every few minutes – this is where you and a Helium hotspot come in!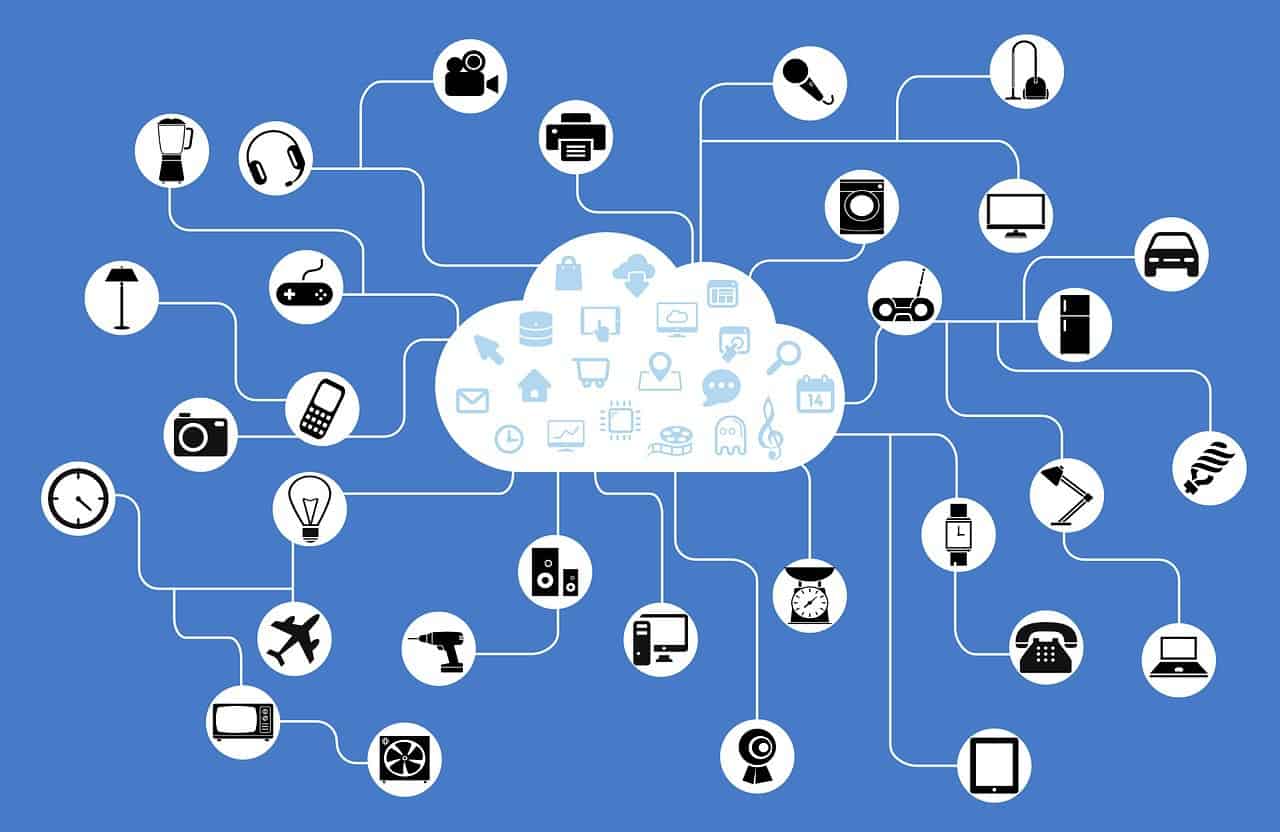 Here is a great program to learn how to make passive crypto income with The Plan by Dan Hollings review!
Helium Network
These IoT devices need a wireless network to send data. When they are within range of your Hotspot you get paid to provide wireless coverage for them!
You are paid in Helium (HNT), a cryptocurrency for 'Proof-of-coverage'.
They earn you Helium through a genius but slightly complex system. Don't worry you don't need to know all the technical details to take advantage of this opportunity with these Bobcat devices.
Helium is a fairly new blockchain network that is designed to create a decentralized wireless network for connected devices.
I love this idea – basically we have the opportunity to build out our own wireless network AND get paid to do it! This use to be only for big corporations like AT&T etc.
Helium Hotspots VS Cryptocurrency Mining
Helium hotspots are quite different from conventional cryptocurrency mining. The helium hotspots are rewarded for providing the Proof of Work (PoW) consensus protocol called Proof of Coverage (PoC).
These hotspots are small, cheap and only use a tiny fraction of the power required in conventional mining (e.g. Ethereum). So, you don't need to worry about heat generation or noise from a Bobcat helium miner.
They are silent and barely use any electricity!
Helium Hotspot Profitability: How Much Will You Make?
There are many Hotspots that earn over $1,000 per month! It is VERY location dependent though.
I am in a terrible spot and still making between $50 and $100 a month from just one miner.
For doing literally nothing!
You can imagine the potential scale if you build your own network of these things…….especially in areas that don't have much coverage.
The only criteria is that you must space them more than 300m apart. This is because the whole goal is to build a wide network – not cram a bunch of them in one place.
The cool thing is you can use the Helium Explorer website to check out how much hotspots are earning near where you live! I picked a random one in a random city to show (below). It earned $274 this month.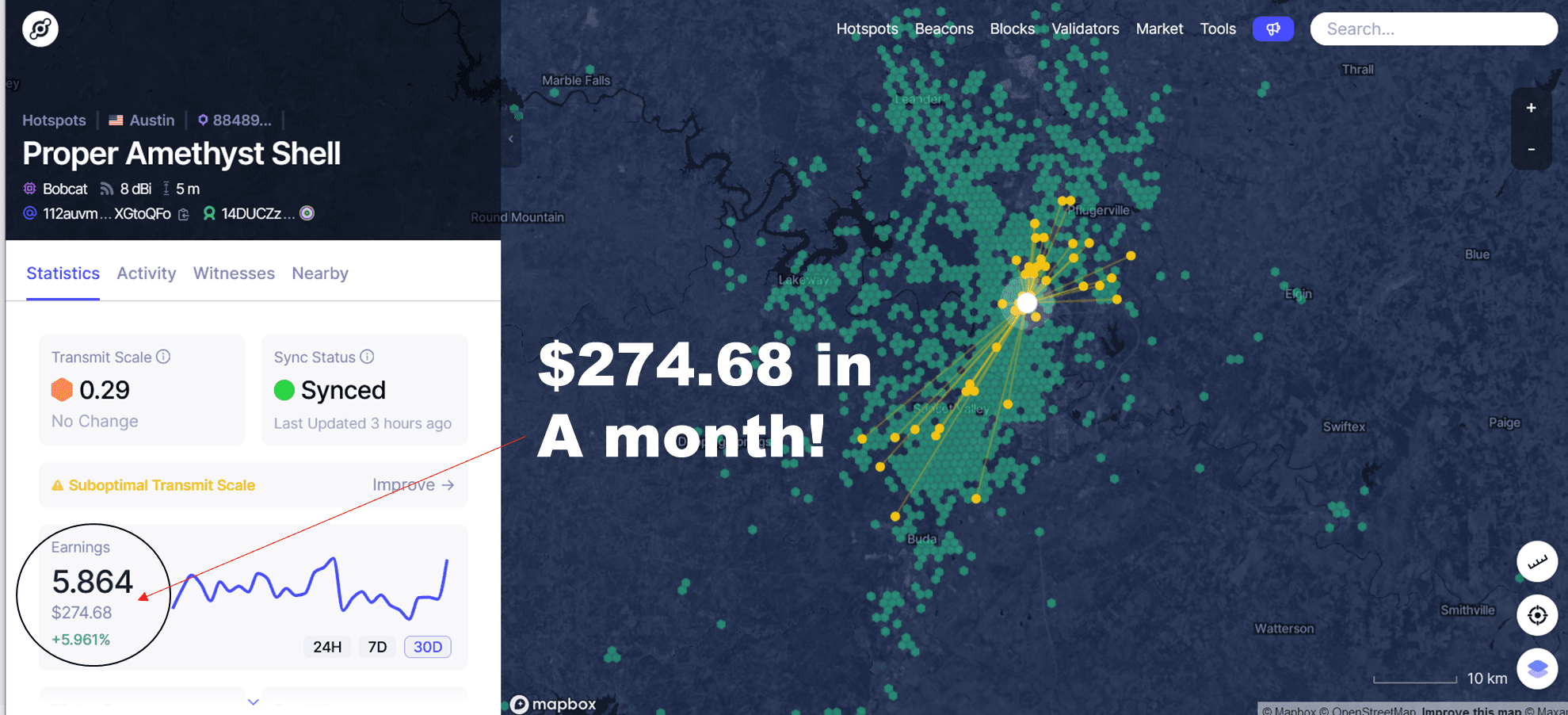 There are several ways to make money with them. You can just have one in your house or send them to friends and family with a deal that you share the revenue. People are also reselling them on Ebay for MORE than they paid for them……which leads me to the next section.
How to Buy a Helium Miner
This is where the difficulty is with this whole system. You have to wait months after ordering to get delivery. Many places have been sold out for months.
They are usually available to purchase from Bobcat.
However, expected shipping times are many months. This combined with the fact you can only pay Bobcat in cryptocurrency puts many people off from buying them.
However, this means that there is a high demand for them on the secondhand market places! My friend recently bought a few for $500 each and sold them for $1400+ each the very next day!
There are several different Helium miners. But the most popular is the one that I bought – the bobcat miner 300. It's the one pictured earlier in this article.
Here is a great program to learn how to make passive crypto income with The Plan by Dan Hollings review!
Helium Hotspots Frequently Asked Questions
Question: Does a helium miner need the internet?
Answer: Yes. It uses the internet to send the small packages of data.
Question: Are they safe?
Answer: Yes.
Question: Can I just buy dozens of them to put in my house to increase rewards?
Answer: No. They have to be placed more than 300m apart to be eligible for 'witness' rewards. The whole goal of this is to create a network that covers the most area.
Question: How do I get paid??
Answer: You get paid in HNT cryptocurrency that goes directly into the Helium app on your phone. You can watch the rewards coming in on the app and then convert them to USD to pay out.
Conclusions
Mining helium cryptocurrency using hotspots is a really simple way to make some passive income. The technology and idea behind building the helium network is really cool!
I have to admit that I thought this might be a scam
It seems that most people can earn anywhere from $50 a month to $1,000+ per miner. Mine is currently earning on the low end of that scale – Unfortunately, I live in a terrible location.
Still, a very simple and fun way to make some extra money passively!
Here is a great program to learn how to make passive crypto income with The Plan by Dan Hollings review!
Russell
Related Articles
Invest Diva Power Course Review
Kiana Danial Million Dollar Moms Review
Kiana Danial Net Worth REVEALED!
Did you find this article on how I made money helium mining helpful?