Welcome to our Transcribe Anywhere review. If you are looking for legal transcription training, medical transcription training or just general transcription training – Transcribe Anywhere might be just what you need to start your own transcription business online.
Transcription is the art of listening to the spoken word and changing it into a nice written document. Many people require transcription services – eBook creators, medical professionals and professionals in the legal field all regularly use transcription services.
With the explosion of video media online, the need for great transcribers has grown rapidly. This trend shows no sign of slowing down!
Disclosure: Please note that some of the links on this page are affiliate links. This means that we may earn a commission, at no cost to you, if you decide to make a purchase after clicking through the link. Please understand that we have experienced all of these companies, and we recommend them because they are helpful and useful, not because of the small commissions that we receive if you decide to buy something through our links. Please do not spend any money on these products unless you feel you need them.
SIDENOTE! INVESTING DIVA!
You are invited to
attend a free webinar
by my friend, Kiana Danial. She is a professor of Wealth Management at Baruch College in New York, and has a decade of experience in the forex, stocks and ETF markets.
In this exclusive free webinar, Kiana will reveal her personal secrets and the exact strategies she uses for her university students to:
– Make more in one day getting their money to work for THEM, than they can a MONTH working a 9-5 job.
– NOT having to stick to their screen and analyze the markets all the time
– Start with A LITTLE initial investment
*** Plus – You'll get A FREE copy of her trading hacks e-book just for signing up today!
There are very limited seats available so claim yours now!
If you are thinking about becoming a transcriber, be sure to check out this mini-course that that is completely FREE. The mini-course will help you decide if transcribing is right for you.
You can make some decent money by running a simple transcription service as a side hustle or full-time business!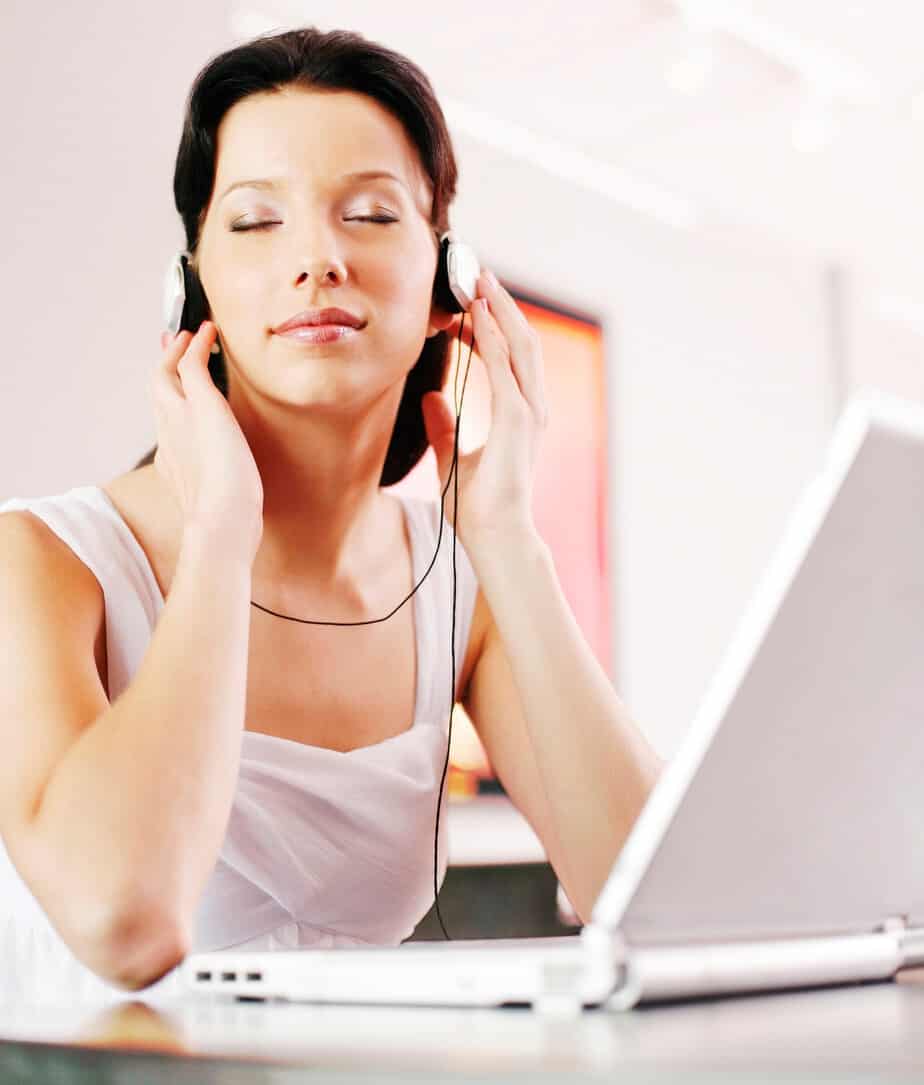 Transcription Training
Transcription is not easy. It is hard work but it can be a great way to work from home and gain the freedom that comes with it. Being your own boss is the best feeling in the world! You can work as a transcriber from anywhere in the world.
We love work-at-home jobs and you might want to consider learning some other similar money-making skills like:
We have gained access to the well-known course called Transcribe Anywhere. We have worked through the course and learned just how important it is to complete a good course that offers high quality transcription training. You need to learn, train and practice transcribing before you start taking on clients.
We haven't had any experience with running a transcription business. So we decided to go through the Transcribe Anywhere course and see for ourselves what the course is like and if it provides value for people that want to work at home as a transcriber.
What we learned was SHOCKING! Read on to find out what we learned.
Transcribe Anywhere Review – Who will benefit from this course?
The people that will benefit the most from this course are those that are dedicated to becoming freelance transcribers. If you are a person that has patience and an eye for detail, you are a good candidate for this course.
You need to be fluent in English to make it as as a transcriber. You should also be aware that the legal transcription training in this course is aimed at people that will working with the U.S legal system.
Transcribe Anywhere Review
Janet Shaughnessy is the author of the Transcribe Anywhere course and a professional transcriber. She has been transcribing since 2007 and owns her own company called Zoom Transcription Services. Janet transcribes legal, general and medical audio and teaches you how to do the same in her course.
The idea is that if you complete the course, you will be able to start as a freelance transcriber or working for an online agency. The typical amount you can earn after completing the transcription training is in the $17 – $25 per hour range. Not bad considering the freedom you gain by working from anywhere!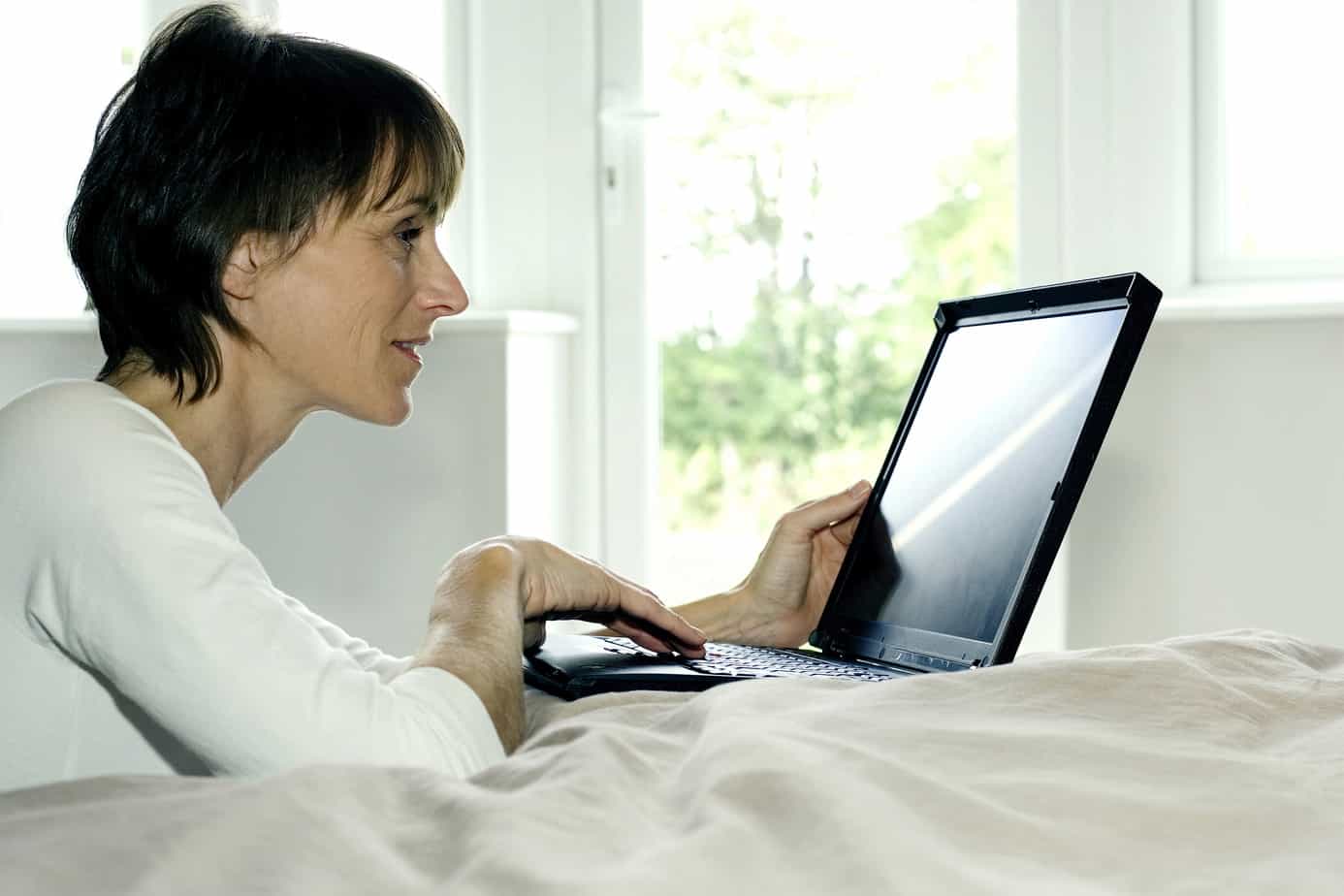 Transcribe Anywhere Review – course overview
My first impression of the course is that it is comprehensive. VERY comprehensive. This is a good thing, but it can be a little overwhelming if you are not expecting to have to learn so much!
Here is a brief overview of what we found in the course as a whole:
1. There are 13 modules that are broken down into units. Each unit teaches you a specific area that you need to know.
2. This course is primarily text with just a few videos dispersed throughout.
3. There are frequent quizzes at the end of units to test your new found knowledge.
4. There is a lot of practice audio files to really put your newly found skills to the test. This is a great feature of the course.
5. Janet shares so many secrets, tips, tricks and insider knowledge in the course. It is full of free resources that will make you a better transcriber and save you time/energy.
How Long Does it Take To Complete the Course?
Students can expect to complete the entire course over a 2-4 month period. The course is online and you can skip sections if you want, but it is so packed with information you will need time to process it. There is an exam that you can take to get the Certificate of Completion. It is hard to tell how useful this certificate is though…
Transcribe Anywhere is a series of three courses that cover everything that you will need to know. You can purchase the 3 main components of the course individually if you want to spread out the cost. The full course currently costs $697.
This might seem like a lot of money, but as I tell everyone that is learning to earn money online – these courses are often far better investments than conventional college!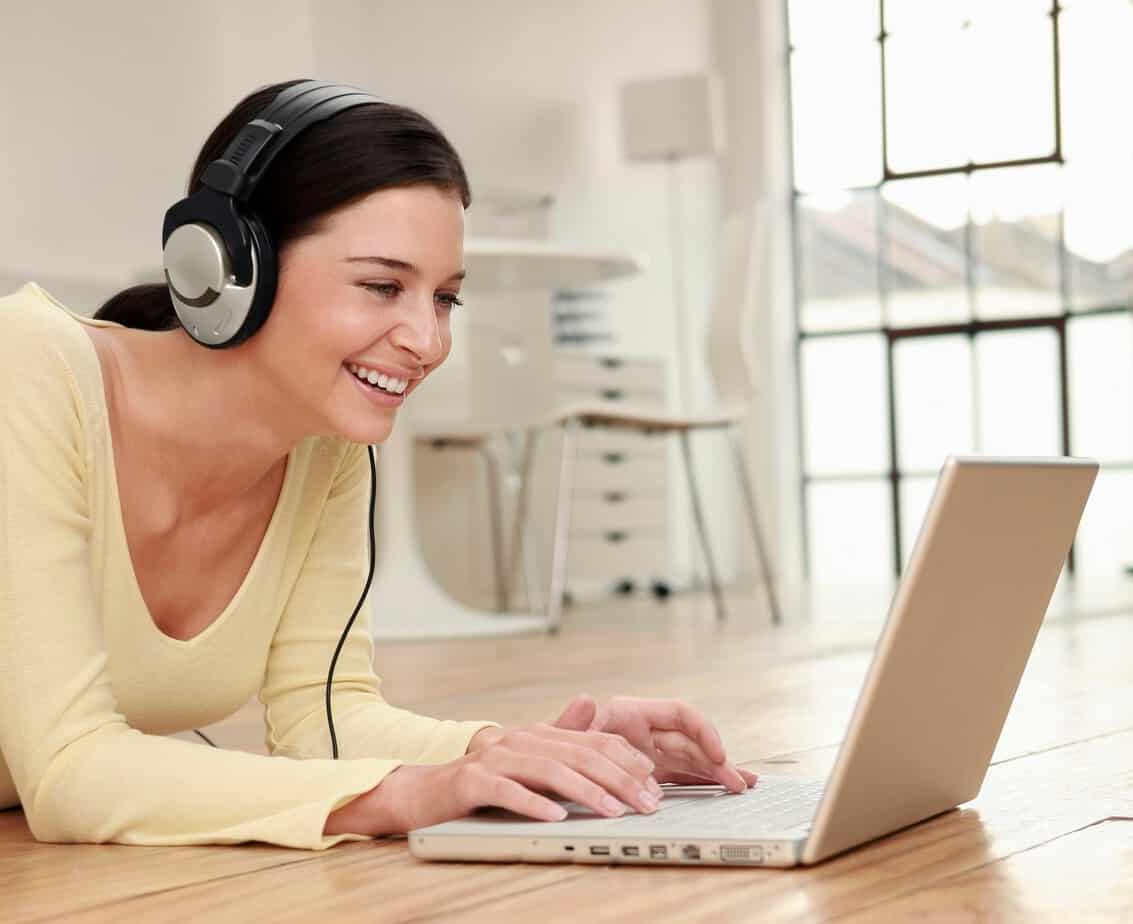 Transcribe Anywhere Review – More Details



The course is MASSIVE. It would take hours for me to tell you every single topic that the course covers. Instead I will try to give you a high level summary of the course.
– The basics of transcription with a focus on tools to make you the best transcriber that you can be. Don't be fooled! There is a lot more to transcribing than you might think. For example, do you know the difference between Standard vs. Strict Verbatim ?

– How to maintain your health while working at your desk for long hours.
– Lifetime access to the private Facebook group.
– Many, many, many practice audio and video files to hone your skills.
– Worksheets with answers, quizzes, video presentations, tutorials with screen sharing and lots of online support.
Here are some of the modules in the General Transcription section of the complete course:
Module 1 – Laying the Foundation
Module 2 – Essential Skills for Excellent Transcription
Module 3 – Time-Saving Tools for Efficient Transcription
Module 4 – Practice Dictations
Module 5 – Building Your Business
Module 6 – Final Exam and Certification of Completion
Here are some of the modules in the Legal Transcription training section of the complete course:
Module 1 –Introduction to Legal Transcription
Module 2 –Tools of the Trade
Module 3 –Lawyers Litigate; Transcriptionists Punctuate
Module 4 –Microsoft Word for Legal Transcriptionists
Module 5–Basic Legal Correspondence & Practice Dictation
Module 6–The Legal Process and Court Procedure
Module 7–Forms and Templates
Module 8–Practice Transcription of Court Proceedings
Module 9–Depositions
Module 10–Law Enforcement
Module 11–Conferences and Legal Association Meetings
Module 12–Time Coding for Legal Transcriptionists
Module 13–Resources and Final Exam
Module 14–Building Your Business
Each one of these modules is packed full of amazingly detailed and insightful information. Every module has a unit on a particular topic. I have reviewed many courses that teach work-at-home jobs like transcribing. This course is one of the most comprehensive and value-packed that I have ever seen.
You can read more about the individual units in each module in more detail by checking out the Transcribe Anywhere home page here.
I love how Janet makes it abundantly clear that transcription work is not a 'get-rich-quick' scheme. As soon as you open the course, it is pretty obvious that there is a lot more to transcribing than just listening to audio and writing it out.
The legal transcription training is very good and many transcribers will work in the legal niche in their career. The modules on legal transcription training are so detailed that you will need to go through them slowly and carefully.
The final module discusses how to market your services and actually build a transcription business. This is invaluable in my opinion, because you MUST be able to get customers if you are to succeed.
Transcribe Anywhere Review – Refund Policy
One thing that any good work-at-home business course will offer you is a refund policy. If you are uncertain about purchasing the course, be sure to read the refund policy carefully. The price is quite high for an online course, so you should be totally committed if you decide to purchase it.

Transcribe Anywhere Review: Conclusions
In this Transcribe Anywhere review, we have tried to give you a brief overview of the general and legal transcription training that the course provides.
We are often skeptical of many online courses, but this one is legit. The information is solid, densely packed and clearly comes from an experienced expert in the field. After reviewing the course, we firmly believe that if you diligently work through the material – you will be prepared to start your own freelance transcription business.
If you are still not sure if transcribing might be the right choice for you, here are a couple of free mini-courses that Janet offers. We highly recommend watching them before committing to buying her full course.
Free General Transcription Mini-course – here
Free Legal Transcription Mini-course – here
You can't ask for better than that! We spoke to Janet (the author) and she is extremely open, helpful and friendly. If you need any help with the course content, then you can email her or ask your question in the private Facebook group.
Good luck,
Russell and Maleah
Articles Related to Work-at-Home Jobs
10 Mompreneur Side Hustles that Make Money
Highly Paid Side Hustles for Single Moms
Top Side Hustles For Homeschooling Moms
Home-Based Jobs for Introverts
Late Night Work Home Jobs That Pay Well
Earn money online clicking ads
The Best Online Jobs for Housewives to Earn Money
We hope that you enjoyed our Transcribe Anywhere review. If you are looking for legal transcription training, medical transcription training or just general transcription training – Transcribe Anywhere will really help you to start your own transcription business online.