Jason Bond Lightning Alerts Review (REAL SUBSCRIBER)
Disclaimer: There are affiliate links on this page. This means that if you click through and purchase anything, I might earn a commission for the introduction with no extra cost to you. In no event will we be liable for any loss or damage including without limitation, indirect or consequential loss or damage, or any loss or damage whatsoever arising from loss of data or profits arising out of, or in connection with, the use of this website.
Come and Join my YouTube channel and Facebook Group dedicated to trade alerts services!
This is a guest post by Josh on his Jason Bond Lightning Alerts experience….I recently wrote about my own experience with this trading service on my other website dedicated to stock trading. You can read my Jason Bond Review of Lightning alerts for more info.
Here are a few articles that I think you would fine useful if you are interested in learning more about trading stocks and options….
1. Jeff Bishop Raging Bull Bullseye Trades Review ($99 a year).
Now, I'll let Josh tell you guys about his Jason Bond Lightning Alerts experience.
>Learn more about this awesome trade alerts service from Jason HERE<<
Welcome to my Jason Bond Lightning Alerts review!
Stock trading is tough, especially with the uncertainty in the market recently. Even worse, identifying trading opportunities that can provide massive potential gains is nearly impossible especially if you are short on time or don't even know where to begin!
If you struggle with trading this article is for you.
Jason Bond positions himself as a trading expert, and while I came across Jason a few years back through being a member of RagingBull I never took the chance to really test out his services.
In this review we'll cover a bit about who Jason Bond is, what the primary strategies he uses are, and of course take a look at his Lightning Alerts service.
By the end of this review my hope is that you'll have a good idea if Lightning Alerts is a service you can benefit from.
If you have any specific questions, or have any experience with Jason's services be sure to leave a comment below!
Who is Jason Bond?
Before becoming a trader Jason was a high school PE teacher. After realizing that his teacher salary wasn't going to get him out of student debt he decided that he would start trading for an additional income.
>>Learn more about this awesome trade alerts service from Jason HERE<<
After seeing success as a trader Jason transitioned to being a full time trader in 2012.
Around this same time he teamed up with Jeff Bishop as co-founder of RagingBull.com, one of the top online trading communities that not only provides alerts but also the education to turn people into successful traders.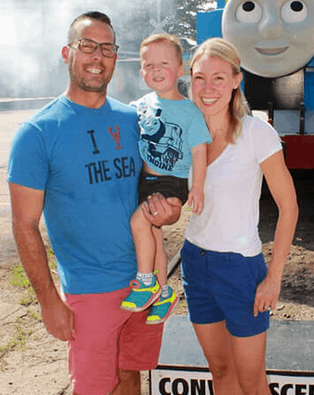 Bond believes that trading is a journey, and he's personally been studying small cap stocks everyday for the last 10 years so his understanding of technical analysis is over my head.
However, my goal over the coming months is to start understanding each trades technical analysis so I don't only rely on the alerts Jason Bond provides.
What is Lightning Alerts?
While you may have heard of Jason Bond Picks, Lightning Alerts has only been around for approximately 6 months (as of 01/11/2023)
Really LA is just a condensed version of Jason's separate services that he used to have on RagingBull. I consider this a huge benefit as you can try different strategies to find out what works best for you.
>>Learn more about this awesome trade alerts service from Jason HERE<<
From what I've experienced the focus is on trading penny stocks, stocks under $5, and aiming for anywhere from 10-30% profit.
Sounds awesome, right? If yes then Lightning Alerts might be for you!
Let's check out some of the strategies that are used.
What strategies does Lightning Alerts use?
As a reminder there are multiple strategies as part of lightning alerts. However, my personal favorite strategy is swing trading.
The goal with the swing trades is to aim for a profit target of 20-30% while holding for 1 to 4 days. I've also found it easiest to get into the swing trades due to my work schedule.
While I haven't experienced this with any of my swing trades, it is possible to get lucky with a swing trade and get a 50-100%! (cross fingers this happens soon).
The other strategy used is Day Trading, I've found these a little difficult to catch and hard to monitor. This has nothing to due with Jason but more not having the time to pay attention to these fast moving trades.
On day trades you shouldn't be holding for more than the day, and the goal is to hit a profit target around 10-20%. If I had more time, from watching some of the "replays" of these trades, it seems like these would add some excitement to my trading.
Stop losses on both the swing trades, and the day trades are determined by technical analysis.
So I bet you're wondering, how do I receive the alerts? Well that goes kind of hand and hand with what's included with Lightning Alerts.
>>Learn more about this awesome trade alerts service from Jason HERE<<
What's included with Lightning Alerts? (Benefits are in Bold Font)
The Day Trading Alerts are exclusively provided in the Chat Room and through the RagingBull App. The reasoning is because these trades typically move fast so you need to get the alerts ASAP in order to get in on them.
With the Premarket Lightning Alerts Watchlist you'll have the days hottest stocks that are ready to move.
Additionally, Jason will Live Stream throughout the trading day. Starting at 7AM eastern on the live stream there is a premarket scanner, powered by Scanz that is able to identify potential lightning strike candidates which is expected to move quickly.
The benefit for myself is that Lightning Strike is looking for Pre-Market movement which works great with my work schedule and ends around 9:30AM eastern which is about the time I head to work anyway… now if only I could force myself to get up earlier to take advantage.
Update: I've been working on this review for the past few days, and just missed out on a big one today. I got on the live stream around 8AM eastern and $BBAI had a HUGE move of over 300% at one point.
Here is a video about this service from Russell…..
Trades I've been able to take advantage of myself are mostly the eMail Lightning Alerts, these are the swing trades I mentioned earlier and have had some success with in my limited experience. These trades are alerted via the chat room, the RagingBull app, and lastly eMail.
As a newer trader I'll be honest I'm still learning, and need to do a better job of utilizing the Education Vault because the whole goal of Lightning Alerts is not just to follow the trades but also trade on your own.
>>Learn more about this awesome trade alerts service from Jason HERE<<
What does Lightning Alerts cost?
As you can see this service is loaded.
Heck I've spent hours reviewing everything from the Education Vault to the actual trades themselves and I'm still not even close to being done.
At this point you might be thinking this service costs THOUSANDS of dollars.
But that's not the case, there are a couple options for you to pick from.
The first option is a 1 year subscription for $499/year.
While that's not bad… there's a much better option in my opinion.
The second option is $699/first year + ONLY $1 for a second year. This saves you nearly $500!
One other side note, if you decide you don't like Lightning Alerts you can call the VIP Concierge team and you can transfer your full purchase price to another RagingBull service.
My experience?
For complete transparency this review is my initial gut reaction as I'm fairly new to using the Lightning Alerts service. As I learn and get used to the how everything works I trade a very small number of shares.
>>Learn more about this awesome trade alerts service from Jason HERE<<
With that being said an example of one of the swing trades I've been able to get in on most recently was the $CENN trade.
I entered the trade January 10, 2023 for .45 and got out on January 12, 2023 for .52. This provided a solid 15% gain in a few days!
One thing I wish is that everything that is available on the website was available in the app.
It would be really nice to watch the Live Stream and view the chat/announcements on my iPad when I'm on the go right from the app (I've tried in the browser and the web page does not format correctly).
The app right now is only useful for receiving notifications from the news feed.
Final Thoughts on Lightning Alerts
I've been really happy with my initial experience with Lightning Alerts service as a whole. While I've had trouble getting in on the Lightning Strike trades, the eMail Lightning Alerts have been something I've really enjoyed.
If you are on the fence on whether Lightning Alerts is worth the money, the least you can do is check out the service here to see if it's worth it.
Finally, if you've had experience with Jason Bond or Lightning Alerts I'd love to hear from you in the comments below.
>Learn more about this awesome trade alerts service from Jason HERE<<
Josh
Related Articles
Inflation Proof Side Hustles (THE BEST!)
Jeff Bishop Review: Bullseye Trades
Andrew Tate Hustlers University Review
Jason Bond Lightning Alerts Review (REAL SUBSCRIBER)