We created this resource page to easily list our highly recommended services, products, and companies that we use and those that we know that you will find very valuable.
This way you can quickly find great products and services all in one place.
You can save thousands of dollars all from one page! Be sure to check out our Income Reports page to see exactly how we make thousands of dollars per month with affiliate marketing!
Disclosure: Please note that some of the links on this page are affiliate links. This means that we may earn a commission, at no cost to you, if you decide to make a purchase after clicking through the link. Please understand that we have experienced all of these companies, and we recommend them because they are helpful and useful, not because of the small commissions that we receive if you decide to buy something through our links. Please do not spend any money on these products unless you feel you need them or that they will help you achieve your goals.
Blogging Help
Blogging is the best way to make some extra money part-time or full-time! Here are our top recommendations and tools that will help you to start a profitable blog!
Bluehost: Bluehost is the lowest cost self-hosting for WordPress blogs. Bluehost is our top choice for website hosting, as they have been working closely with WordPress for a decade. This close relationship makes Bluehost the ideal choice for self-hosted blogs.
Check out our full review of Bluehost.
Here is a very useful tool that you can try right now to see if your website domain name is available! Just type the name you are thinking about using into the box below to see if you can use it!
Free Blog Traffic Bonus Guide – Written by a very successful blogger, Lena Gott, this FREE blog traffic guide is a must read for any blogger looking to dramatically increase their page views and blog income. We love it! It is 100% FREE so you cannot go wrong!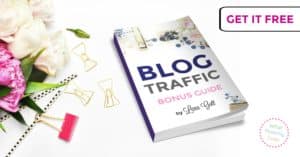 The Best Affiliate Marketing Course

Making Sense of Affiliate Marketing: This brilliant affiliate marketing course teaches you everything you need to know in order to start your affiliate marketing journey! The course was made by a super affiliate blogger named Michelle Schroeder-Gardner (Making Sense of Cents). Michelle regularly makes over $100,000 per month with affiliate marketing! We have personally used this course to massively increase our affiliate sales! Check out our full review of this course.
Pinterest Strategies and Courses
Pinteresting Strategies: Rapidly becoming a 'classic' in the blogging world, this ebook was written by Carly Campbell. This Pinterest ebook is the BEST value for money of any Pinterest course that we have found.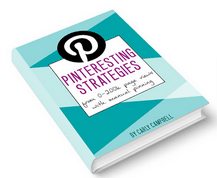 We loved it! Carly is very down to earth and her strategy is amazing!
Carly only pins manually and has gone from zero to 200k page views from Pinterest to her blog per month. We have seen amazing results on our own Pinterest account by implementing her Pinterest strategy! This is highly recommended if you want to succeed on Pinterest. Check it out here.

The Perfect Pin: How to Create Viral Pinterest Images: This awesome Pinterest course by Jeff Proctor did more for our Pinterest

traffic than any other course or advice we have ever read. It Literally doubled our traffic to our blog over night! We love it!
The advice that Jeff gives in this course got us our first viral pins !
If you want to know the secret to driving 7.5 Million Pinterest views per month to your blog then this is the course for you! Read more about it here.
Other Useful Affiliate Marketing Resources

Wealthy Affiliate Community: This is an excellent community of affiliate marketers that we are an active part of. You can get started for free and the free membership even includes a free blog and hosting! We recommend it, as there are many experienced affiliate marketers in the Wealthy Affiliate community that can help you learn very quickly. Mentors are the key to success!
Cash Back and Money Saving Sites
Ebates: This website is a brilliant way to make money by doing….nothing new! Just signup and don't change your spending habits and see your rewards mount up! If you sign up to Ebates using our affiliate link you will receive a $10 sign up bonus! We use Ebates regularly and we wrote a full review of our experience using it.
Swagbucks
Swagbucks: We also recommend Swagbucks, we use it to make a few extra dollars a month from surveys and internet searches. It is quite similar to Ebates, both are good habits to get into if you are serious about saving and earning more money. Learn more by reading our full review.
Make Extra Money Online
Here are some of our favorite survey sites that will pay you to fill out surveys and to give your opinion on new products, etc. Some people make over $1,000 per month from home by completing surveys and getting paid.
PineCone Research
Pinecone Research: Pinecone Research is a survey company that we have used to complete online surveys and to

get paid for our efforts. We have personally completed surveys, and we have found them to be a legitimate company to use. They pay very well but are highly selective about who they allow to sign up. They pay you for each survey you complete and they also occasionally send free products to review. Click here to sign up for Pinecone Research.
Survey Junkie
Survey Junkie: Survey Junkie is a great site to get started with paid surveys. Check out our review of this legitimate survey site that pays you to complete online surveys.
MyPoints
MyPoints: This is a great site that helps you save money and make extra cash all at once! Read the full review here.
Blogging Traffic Tools
Tailwind is responsible for most of the traffic to our blog from Pinterest! It is ESSENTIAL if you want to drive thousands of viewers per month from Pinterest to your blog. Tailwind allows us to automate our pinning and pin 100+ times per day with very little effort.
Books
Don't miss our article on the top 5 books that we attribute to our financial success. These books have changed our lives and I am sure that they can have the same effect on your life!
Student Loan Debt Help
LendEdu: Refinancing your student loans through LendEdu may help you to save thousands of dollars, and dramatically reduce how long you are paying your loans off as well! The average student loan refinance can save you $13,438 and LendEdu is completely free to use and does not adversely effect your credit score. Compare student loan interest rates for free in less than three minutes!
Investing Apps and Resources
Robinhood App: We love the Robinhood app and trade stocks on it daily. It is an app for your cell phone that allows you to trade stocks for free. No commissions, no minimum balance and no hidden fees. You can read all about the Robinhood app here.
Webull App: We love Webull for trading stocks!
Acorns Investing App: This is an awesome app that saves money and automatically invests it for you! It is free if you are a college student and only $1 per month for everyone else! Check out the Acorns App to get started investing today!