We always wondered if it was possible to earn money online without investment by clicking ads. The answer might surprise you! People do click ads and earn money with it. Read on to learn how.

How to Get Paid to Click Ads Online
Can you make money from clicking on ads ? Yes. But it depends on what you consider to be 'money'. You can certainly make a little bit of pocket money, but you are unlikely to be able to replace your full-time job by clicking ads!
If you want to make REAL money, we suggest that you focus on building an online business like freelance proofreading or start a money-making blog.
There are many sites that will pay you to just click and watch ads. It is not a passive source of income and it will likely drive you to madness if you do too much of it….
Nevertheless, it is totally possible to earn money online without investment by clicking ads, while you sip your coffee or listen to your favorite podcast.
The sites that pay you to click ads are free to join and you can get started very quickly. We tested some of the click ad sites to see what kind of money we could make…here is what we found.
Disclosure: Please note that some of the links on this page are affiliate links. This means that we may earn a commission, at no cost to you, if you decide to make a purchase after clicking through the link. Please understand that we have experienced all of these companies, and we recommend them because they are helpful and useful, not because of the small commissions that we receive if you decide to buy something through our links. Please do not spend any money on these products unless you feel you need them.
SIDENOTE! INVESTING DIVA!
You are invited to
attend a free webinar
by my friend, Kiana Danial. She is a professor of Wealth Management at Baruch College in New York, and has a decade of experience in the forex, stocks and ETF markets.
In this exclusive free webinar, Kiana will reveal her personal secrets and the exact strategies she uses for her university students to:
– Make more in one day getting their money to work for THEM, than they can a MONTH working a 9-5 job.
– NOT having to stick to their screen and analyze the markets all the time
– Start with A LITTLE initial investment
*** Plus – You'll get A FREE copy of her trading hacks e-book just for signing up today!
There are very limited seats available so claim yours now!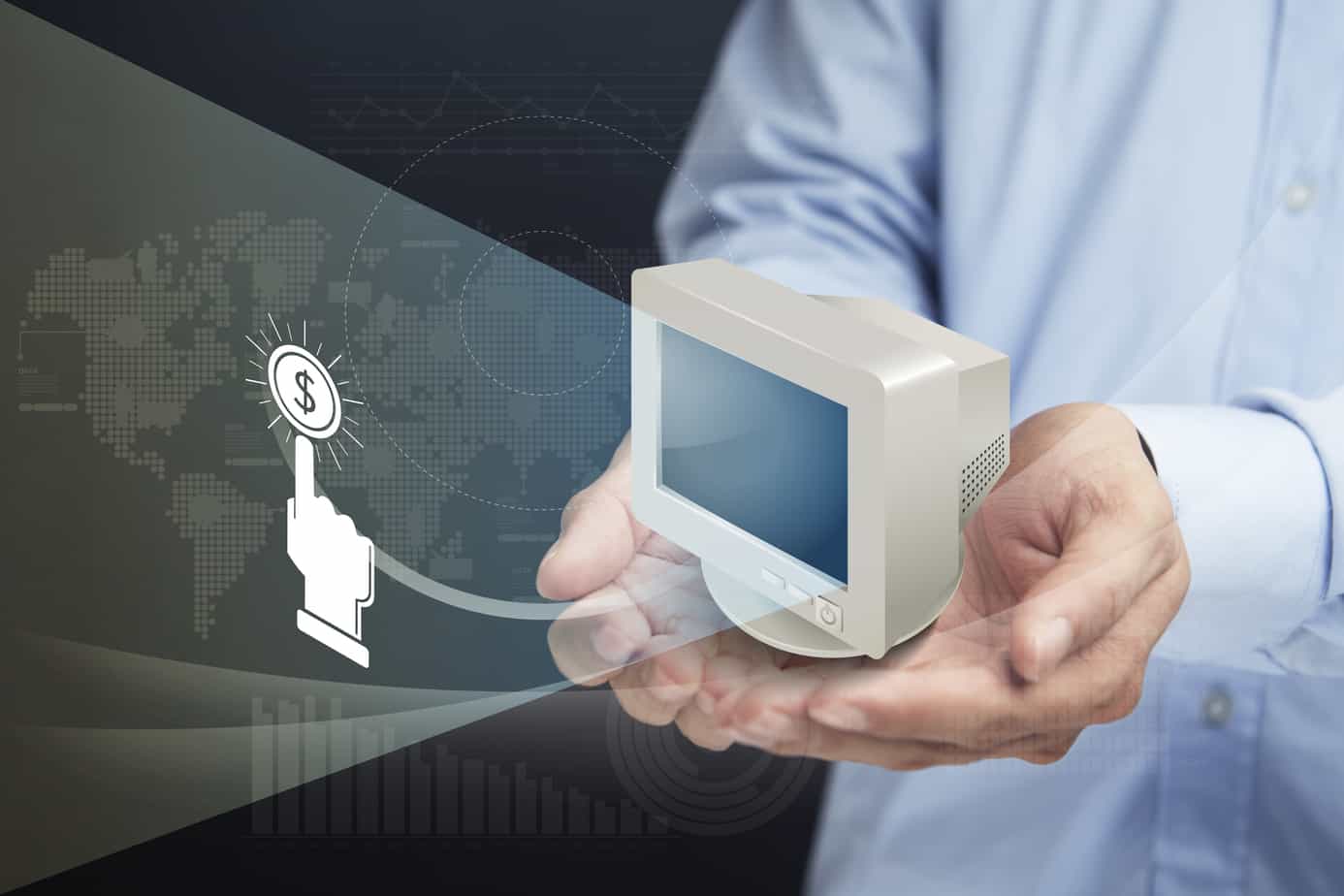 11 Ways to Earn Money Online Without Investment by Clicking Ads
So how exactly do you earn money from clicking on ads? Ads are placed on websites by the owners, with the goal of making money from people clicking on them.
Many advertisers will pay the website owner a small amount every time a user clicks on one of the ads. Sometimes the ads are images, but they can also be text links to other sites.
When a potential customer clicks on an ad, the potential for the advertiser to make money dramatically increases, so they are happy to pay the website owner for that click.
How you can use Paid to Click (PTC) sites to make money

Unless you own a website, the best way for you to make money by clicking on ads is to use a PTC site that is designed to connect advertisers to people that want to click on ads to make money!
The concept is very simple:
1. The PTC site will send you ads.
2. You click on the ads.
3. They pay you a small amount for the click. Everyone wins!
The PTC companies usually pay you by PayPal when you reach a minimum payout threshold.
How much will you make clicking on ads?
Clicking on ads to make money is probably best for beginners to making money online. The rate of pay is very low (typically about $0.01 per click).
1 cent per click is not ridiculous, given that all you are doing is clicking on a link. But if you want to make money that makes a difference to your household, you will need to do A LOT of clicking!
If you want to make $10 from ad clicking, then you will need to click about 1000 ads…..can you say, 'carpal tunnel syndrome!'.
Still, it is something that is worth trying out or having your kids do as a way to earn money for themselves. The trick is to only try sites that are legit and actually pay out. Many are ridiculous! I found one site recently that entices users with $4 payouts per click, but you have to earn $4000+ before you can withdraw your money…..hmmmmm…..seems fishy to me!
I wouldn't believe most of the claims of PTC sites that pay $10 per click. This is not realistic, and it is too good to be true.
Here are 11 sites that we have tried to earn money online without investment by clicking ads. They all work and won't steal your most valuable asset – your time.
#1 Swagbucks
We love Swagbucks but it isn't a conventional PTC site. It is designed to provide many ways to make extra money. One of the best ways is use the site is to use the video ads part of the site and click on them to earn extra money.
You click on the video ads and you get paid via Paypal. Signing up is very easy and they often offer a $5 signup bonus. You can read our full review of Swagbucks here.
Swagbucks allows users from US, Canada, UK and Australia.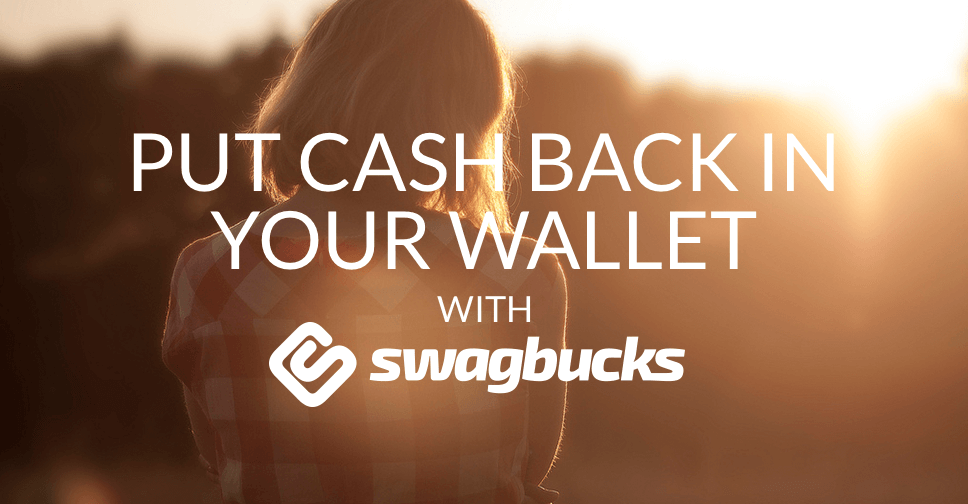 #2 NeoBux
NeoBux is one of the most popular PTC sites that lets you click ads and earn money. They have been around since 2008, which is a good sign of legitimacy.
They don't have any limits on how much you can earn on a daily basis. There is a low payout threshold of just $2.
You can also complete surveys to get paid extra money on Neobux. Earning potential is quite low with NeoBux (as it is with all these PTC sites). You can expect to make around $30 a month if you spend 20 minutes a day clicking ads on the site.
#3 Aticlix
This is one of the higher paying PTC site. Aticlix pays as much as 4 cents per click which is pretty good for this type of site. That means that 250 clicks will earn you $10. This sounds great but the rates seem to change and are often much lower than 4 cents a click. Just remember not to fall for any of the PTC sites that pay $10 per click….because they don't….EVER!
#4 Inbox Dollars
Inbox Dollars is a little different from the other sites on this list. They actually email you the ads from their sponsors that you open and click on. The cool thing is that they send you ads for things that you might actually be interested in.
All you have to do is click on the picture in the email that shows you have read the ad. Pretty cool! You can click ads and earn money, but they also have many other ways to make extra money online – some of them are much more fund and lucrative that clicking ads.
You can check out our full Inbox Dollars review here for more information.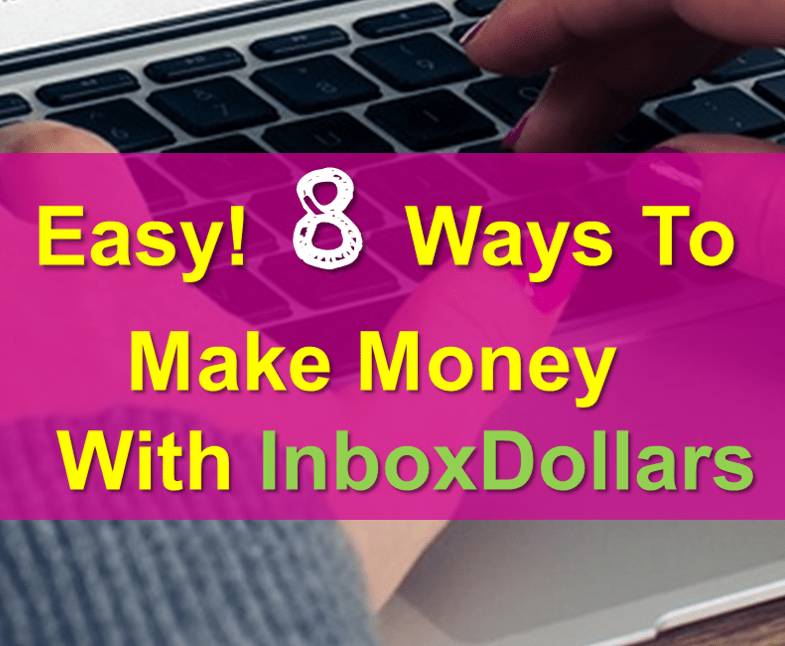 #5 Ayuwage
Ayuwage has been around since about 2009. The have a good reputation for being a legit PTC and survey site. They don't have a very mobile friendly interface and the pay is pretty low.
#6 Fusion Cash
Fusion Cash is another legit and established site for making money clicking ads. They also offer surveys, downloads and many other ways to make a few extra bucks online. You can only get your money when your balance is over $25. Tasks pay anywhere from 5 cents to $100. Payment in the US and CA is via PayPal.
#7 Innocurrent
Innocurrent pays you to click ads, surf the internet and do surveys. This is another site that has been around for years. They pay out if you have a minimum balance over $5.
#8 CoinBulb
CoinBulb is a bit different from most PTC sites because you earn bitcoins for viewing ads instead of cash. This is a site that really only pays you to view ads. The cool thing is that if the value of bitcoin soars, you might make quite a bit of money.
#9 Squishy Cash
Squishy Cash gives you many different ways to make cash, including clicking on ads. They also offer cash back on your online shopping. The minimum payout is $15.
#10 Get-Paid
Get-Paid started in 2005. We like to see sites that have been around for a long time. They payout via PayPal as most of these PTC sites do. I love Paypal…
#11 Scarlet Clicks
Scarlet Clicks is one of our favorite PTC sites. Why? The minimum payout is low at only $2. Nobody wants to try to make $50 before cashing out! It is one of the most popular sites with over 70,000 members.
Do you still want to click ads and earn money?
If you are still interested in clicking ads and earning money, be sure to check the site carefully before signing up. There are so many scams out there that will never pay you what you earn. Saying that, it is still possible to make some extra money with these sites.

Better Ways to Make Money Online
There are better ways to make money online than clicking on ads. Here are just a few of them that we recommend rather spending hours clicking on ads for $0.001 per click:
1. Start a freelance business. Many of my friends do things like freelance proofreading and make up to $100 per hour doing it!
2. Start a blog that makes you money while you sleep. Yup, blogs make money for many people (including us!). You can learn how to make a blog as a side hustle and monetize it with ads and commissions from selling products.
3. Test websites. You can make money online by user testing companies websites. They are more than happy to pay you to do some simple tasks on their sites to improve user experience. Usually, you just have to navigate around the site and give a commentary about the difficulty of finding contact info, location or opening hours. It pays $10 for 15 minutes of work – a lot more than you will get clicking on ads. Here is our article all about this side hustle.

4. Make money flipping items on eBay. Here is an article all about the easiest items to flip for profits on eBay. Some of my friends make 6-figures a year flipping stuff they find at thrift stores on eBay! They only work 15 hours per week…..
5. Teach English online. If you have some experience teaching or mentoring kids, it might be worth your time to consider teaching Chinese kids English. VipKid is a website where you can do this – they pay $22 per hour. You don't even need to have an English degree.
These are just some of the ways that we know of to make extra money. If you browse through this site, I am sure you will find many more ideas to get your teeth into!
Conclusions
It is totally possible to earn money online without investment by clicking ads. Do we recommend it? No. Sure, it is easy to click ads and earn money, but rumors of PTC sites that pay $10 per click are nonsense. You will only earn about $0.01 per click which makes this way of earning money a bit pathetic.
We recommend trying other methods to make some extra money before you spend hours clicking ads for peanuts.
Related Articles
The Best Online Jobs for Housewives
How to Make Extra Money as a Teacher Online