Do you want to make money as a teacher online? This comprehensive article will show you how to make extra money as a teacher in this economy!

by Theresa Gerdes (a homeschool mom for her 7 kids as well as a mompreneur!)
Anyone who knows a teacher knows that teaching is more than a 9-5 job. Teachers or educators pour their souls into their job along with a lot of unpaid hours. There are many ways to get extra money for teachers on the side.
This has become more apparent to me as a homeschool mom. After spending my day teaching my kids, I am reading and researching, planning and preparing for the next day lessons. This doesn't leave a lot of extra time in my day.
As teachers and many in the education profession are underpaid, picking up side jobs can be a great way to fill in the gaps, pay off debt (especially for student loans), and save for the future.
If you have an education background, there are a number of side jobs you can get to supplement your income. The best part is it is using the experience and skills you already have, meaning you can jump right in and start to make money as a teacher online today.
Sounds good, right?
Let's take a look at these 11 side hustles that will help you to make money as a teacher online.
Disclosure: Please note that some of the links on this page are affiliate links. This means that we may earn a commission, at no cost to you, if you decide to make a purchase after clicking through the link. Please understand that we have experienced all of these companies, and we recommend them because they are helpful and useful, not because of the small commissions that we receive if you decide to buy something through our links. Please do not spend any money on these products unless you feel you need them. Hopefully the ideas below will help you to make money as a teacher online. Earn extra money for teachers.

SIDENOTE! INVESTING DIVA!
You are invited to
attend a free webinar
by my friend, Kiana Danial. She is a professor of Wealth Management at Baruch College in New York, and has a decade of experience in the forex, stocks and ETF markets.
In this exclusive free webinar, Kiana will reveal her personal secrets and the exact strategies she uses for her university students to:
– Make more in one day getting their money to work for THEM, than they can a MONTH working a 9-5 job.
– NOT having to stick to their screen and analyze the markets all the time
– Start with A LITTLE initial investment
*** Plus – You'll get A FREE copy of her trading hacks e-book just for signing up today!
There are very limited seats available so claim yours now!
The Best Ways to Make Extra Money As A Teacher
Here are the top ways to make money as a teacher online…do any of them appeal to you? If they do, make sure to take massive action and start down the path to financial freedom! Let's get started with showing you how to make extra money as a teacher!
Teachers Pay Teachers – Making money on TPT

Teachers Pay Teachers or TPT is an online marketplace for curriculum. So that curriculum you spend hours preparing doesn't have to just end with your classroom. Making money on TPT is a great way to supplement your income.
You can sell it to other teachers and help them engage their classrooms with your curriculum. This could be a great way to earn passive income on work you were already doing anyway.
While you could start your own website and put your products on there, Teachers Pay Teachers is great for a couple of reasons.
1. Teachers are already on their searching for curriculum. This means even if you don't do a whole lot of marketing for your products, they can still be found because teachers are coming to that site specifically in search of the curriculum.
With a traditional website, it is very unlikely that someone would stumble upon it if you aren't marketing.
2. Set it and forget it. Teachers Pay Teachers makes it easy for you to upload your products and start making money. This means you can upload your products and let them do their thing. It's a very passive way to create some extra income.
You can get started making money on TPT by visiting Teacher Pay Teachers.
Teach English Online
Wanting to know how to make extra money as a teacher? Try teaching English online to children in China.

Teaching English online is becoming a huge business. The internet has connected us in so many ways especially with video chatting software.
Teaching English to children in China has grown exponentially in the last couple of years. With companies like VIPKid, you can teach 30-minute lessons from your home over your computer.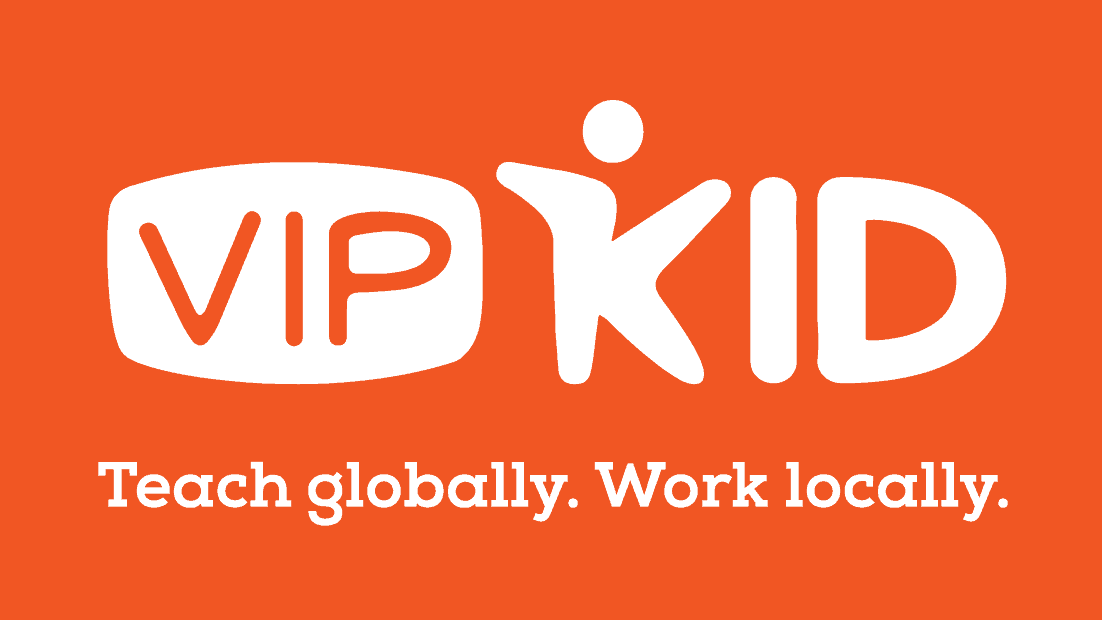 This can be a great way to make some extra cash as the time to teach in usually early mornings or late nights, which means it won't interfere with your normal class days. This could also be a great way to supplement income during summer breaks.
For VIPKid you must have a bachelor's degree and 1-year of any kind of teaching experience. There are many companies you can choose from. Find one you like and get started.
This one is our favorite online English teaching company that pays $22 per hour!
Proofreading Online as a Freelancer
Many teachers are well-suited to proofreading but don't realize that freelance proofreaders can earn $20 – $100 per hour proofreading online.
If you have an 'eagle eye' for spotting mistakes, consider learning how to start your own freelance proofreading business on the side.
Other articles related to freelance proofreading
Elizabeth Weigner Proofreading Success Story – $100 per hour!
Review of Caitlin Pyle's Proofread Anywhere Course
Which Proofreading Course is Right for You?
Write curriculum
Instead of writing curriculum for yourself and your classroom, you could be hired by other companies to write for them. If you enjoy creating lessons and finding new ways to help students learn, this could be a great option for you.
If this is something you are interested in, a quick search on Indeed will bring up many opportunities. You could look for something local to you, or search for remote jobs that will allow you to write curriculum while you maintain your teaching job.
Freelance Writing
Teachers are writers. If you love this avenue, you should explore freelance writing.
Even if you don't want to write about teaching, this is a great way to create extra income in your life. It is easy to scale up a freelance writing business when you need the cash or scale it down when life gets busy.
Freelance writing comes with a lot of flexibility as long as you make your deadlines. There are a number of education-focused websites you can write for along with blogs and magazines.
Holly Johnson works as a full-time freelance writer and earns over $200,000 a year doing it! You can read all about her freelance writing success story here.
You can also get a FREE INTRO masterclass into Holly's success tips and tricks!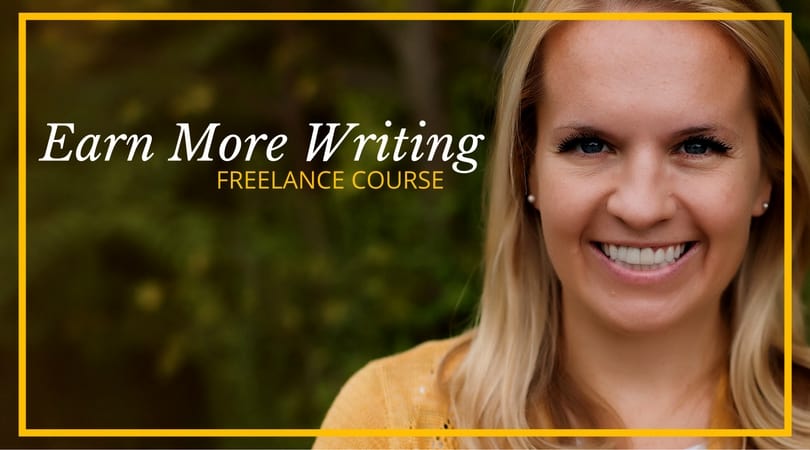 Test Evaluator & Test Prep
Another job for teachers is becoming a test evaluator. This is a flexible job that you can do from home to make extra money. Depending on the company you could be scoring things such as SAT and ACT answers as well as short-answer essays.
You can also help students prepare for these tests by doing test prep tutoring. Tutoring happens online and allows you to meet with students over Skype or other video conferencing software to help them prepare for upcoming classes and tests.
In-Person Tutoring
Tutoring can be a great option to help students and bring in extra money. Tutoring could happen at the school, in libraries, or in the child's home.
Tutoring will allow you to help children one-on-one without all the distractions of a classroom. You can use lessons you've already prepared, which will cut down on prep work as well.
Advertising could be as simple as letting parents know you offer it (if the school allows), or putting up advertisements in libraries or on local Facebook pages.
Adjunct Professor
Have you ever thought about teaching a college class? With the boom of colleges offering online courses, the need for professors has increased significantly.
Instead of hiring full-time faculty, many of these classes are taught by adjunct professors. Qualifications will differ based on each college, although most will require at least a masters degree.
If this is something that interests you, start looking at colleges where you might want to teach and watch for openings.
Blogging
If you want to mentor other teachers, starting a blog is a great way to make money from home.
Blogging won't produce serious income right away, but if you are willing to put in the work, it could be a great source of income that compliments what you are doing in your classroom.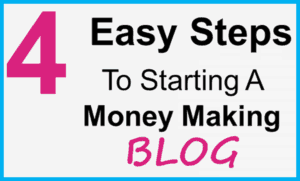 If you decide to sell products on TPT, as mentioned above, blogging is a great way to market your products as well. It also will serve well as a portfolio for freelance writing and you could even market different services like tutoring as well.
Having a blog is a great gateway to other side hustles on the internet, so if you have any interest in those opportunities, you can use our step-by-step tutorial to start a blog today!
Coach
If you have an interest in a certain sport or clubs in your school district, why not coach a sport? If you have an interest in a certain sport, consider coaching for extra money.
Coaching could potentially be quite time consuming and the times are not as flexible like some of the other options listed above. If you have the experience and passion though, it could be a good decision if you need extra money.
Write a book
If you have the expertise to share whether it's related to teaching or not, you can write a book. Self-publishing ebooks in your spare time would be an easy way to start earning some passive income.
Writing books could be done whenever you have free time, which makes it perfect for someone who needs a flexible job.
If you don't have an idea for your own book, you could also ghostwrite books for other people. If you have a passion for writing, this is an excellent way to bring in extra money when you have time.
Teach online
Sites like Udemy allow you to create courses for people to take. If you love teaching others, this could be a lane worth exploring. There are so many different courses in many different niches that it is quite possible to earn a good side income from creating courses.
After the work is done, it would be a passive way to earn money when people enroll in your course. If it's information that changes you would need to update your courses to keep them relevant, but overall a great way for someone who has a full-time job to have money coming in from somewhere else.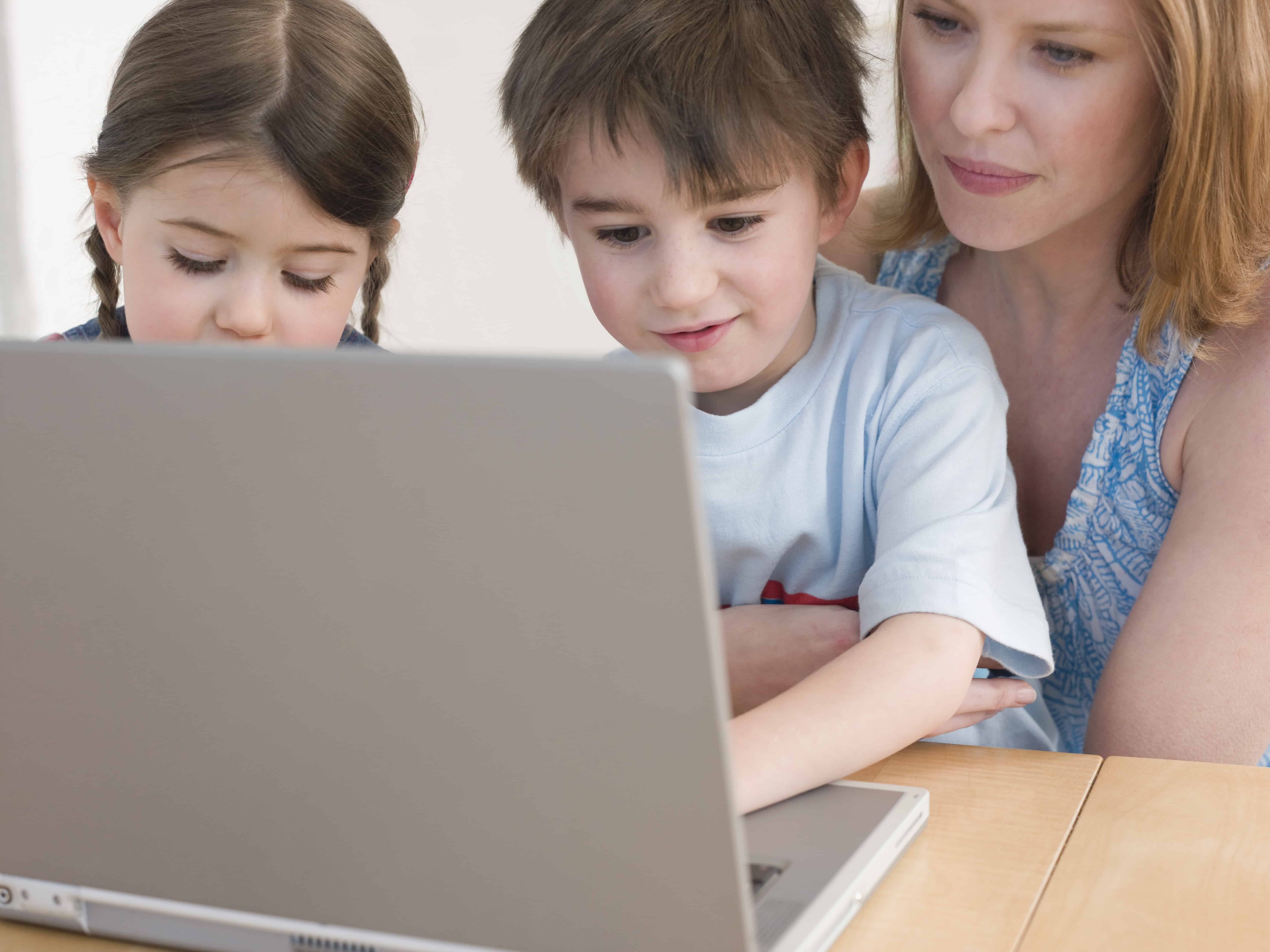 Filling In The Money Gaps
Being a teacher is a very rewarding job. Unfortunately, compensation can be lacking. This can feel especially dishearting if you still have student loans from your education to pay off as well.
Thankfully, there are a number of ways for teachers, homeschoolers, or anyone with educational experience to supplement their income.
The teaching area has only gotten bigger in the last couple of years and won't be slowing down anytime soon.
Starting a blog is a great way to get started with a number of different side gigs online. It will allow you to showcase your skills and experience that you can use for a number of different opportunities. It could also turn into its own business if that's up your alley.
The internet has made it possible for education to expand globally and provides a number of opportunities to use your teaching experience.
Bio: Theresa is a freelance writer who loves nerding out over personal finance and online business. She homeschools her 7 kids and can usually be found with a book in hand. Find out more about her services at theresagerdes.com.
Related Articles – How to make extra money as a teacher

Best Online Jobs for Homeschool Moms
The 10 Best Mompreneur Side Hustles
Proofreading Jobs for Beginners
Lucrative Home Business Ideas for Women
Guide to Making Money on TPT
Hopefully you can use some of these ideas to make money as a teacher online. It can be difficult to figure out how to make extra money as a teacher, but it is possible! Keep researching ways to get

extra money for teachers! Be sure to check out how teachers are making money on TPT.