We accidentally discovered the world of free travel a few years ago! We signed up for a new credit card and they offered us a $500 bonus if we spent $3,000 on the card within the first 3 months of opening our account.
SIDENOTE! INVESTING DIVA!
You are invited to
attend a free webinar
by my friend, Kiana Danial. She is a professor of Wealth Management at Baruch College in New York, and has a decade of experience in the forex, stocks and ETF markets.
In this exclusive free webinar, Kiana will reveal her personal secrets and the exact strategies she uses for her university students to:
– Make more in one day getting their money to work for THEM, than they can a MONTH working a 9-5 job.
– NOT having to stick to their screen and analyze the markets all the time
– Start with A LITTLE initial investment
*** Plus – You'll get A FREE copy of her trading hacks e-book just for signing up today!
There are very limited seats available so claim yours now!
We started to pay our everyday expenses with our new credit card, ensuring that we paid off the full balance every month. Within a couple of months, we had 'earned' our first $500 bonus – we were hooked!
If you are looking for creative ways to pay for travel, it doesn't get much better than credit card sign up bonuses.
The following is a sponsored post. All opinions are 100% our own.
What Is a Sign Up Bonus?
Credit card sign up bonuses are probably the easiest way to get free travel and free gift cards worth hundreds of dollars (sometimes $1,000+) per credit card.
A bank will often pay you a sign up bonus if you spend a set amount of money within a few months (e.g. 3 months) of getting the credit card. The bonuses are pretty amazing, often as high as $300 – $1,500 just for signing up and spending the required amount.
A few months after we earned the rewards from the first credit card, we signed up for a second card just for the $600 welcome bonus! Honestly, there is no easier way to get free money for travelling (flights, hotels, etc.) than by signing up for credit card welcome bonuses!
It's possible to sign up for several credit cards that pay welcome bonuses and earn a lot more in rewards (thousands of dollars). We stopped at two cards because we started to worry about how it would affect our credit score and we weren't sure if different credit card companies would allow us to continue signing up just for the bonuses.
We quickly learned that almost everyone that uses their credit cards responsibly find that their credit score actually increases.
We definitely recommend getting a great card if you don't have one. Go slowly and get the feel for it before you start signing up for dozens of cards. We signed up for two cards and my credit score is the highest that it has ever been (835).
Can Anyone Get Started with Free Travel?
Anyone can get started earning free travel and welcome bonuses from credit cards. It does help to have a decent credit score if you want to get the best deals – but it is not essential. In some cases, you can even increase your credit score by signing up and using your card.
Unfortunately, earning free travel with credit card welcome bonuses is only available to people based in the US.
Here are three tips to make the most money from credit card welcome bonuses:
Use the new card to pay for your everyday living expenses – don't just go and purchase unnecessary stuff in order to meet the minimum spending amount.
Be sure to pay off your credit card balance in full every month. Don't let the interest charges cancel out your free travel rewards!
Keep track of the cards that you currently have in your portfolio. Missing important deadlines (e.g. the required spending minimum) will lose you money.
If you want to take this travel hacking thing to a whole new level, you need to be seriously organized and diligent about finding the best cards. Most people that make enough money to travel for free have a strategy and keep track of all the cards that they have.
We have found a great tool that will enable you to make thousands of dollars a year just from credit card bonuses. It is an online app called Travel Freely.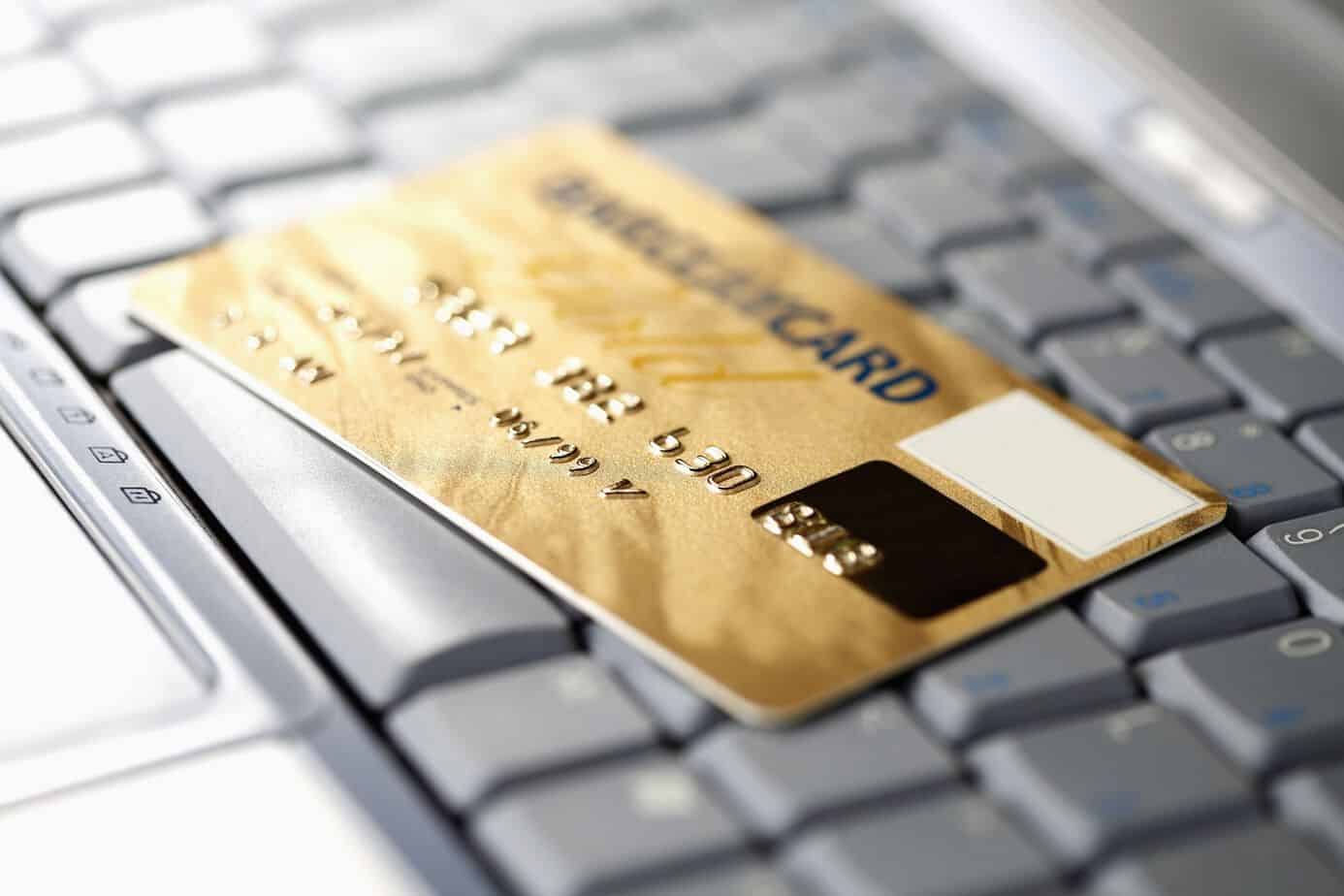 What is Travel Freely?
Travel Freely is a credit card organization tool that helps you to find the best credit cards with sign up bonuses and then keeps track of them to ensure you don't miss spending deadlines etc.
Travel Freely is exactly what we need to continue earning travel points from credit card sign ups. The site is free to use, and it is packed with information about how to maximize your earnings from credit card bonuses.
Travel Freely has a wealth of information about credit card bonuses. You can tell that the founder (Zac Hood) has spent a great deal of time developing the resources and content.
You can choose to be a beginner or advanced user. You will get more information, webinars, and guides if you are a beginner user.
Both user levels will help you to find the best cards, monitor your annual fees, help you to know when to apply and alert you when needed.
How to Sign up for Travel Freely
The sign up process is easy and free. You can create a login or sign in with your Google account.
Join Travel Freely here (100% FREE!)
Credit card welcome bonuses are one of the most creative ways to pay for travel. Travel Freely allows you to get started, even if you have never tried this type of thing before. Some people are reluctant to open credit cards but when they are used responsibly you can make money from them.
What Does Travel Freely Have to Offer?
The Travel Freely website claims that most users will average $1,500+ in the first 12 months of starting the process. This seems completely reasonable from our experience!
Here is an overview of what you get access to when you sign up for Travel Freely:
A beginners guide to become a free traveler. We loved this guide and it was followed up with email lessons that were also extremely helpful and informative. The guide covers everything from credit score monitoring to tips on the best ways to apply for credit cards.
This is an awesome tool that matches you with the best credit card bonuses for your particular situation.
Comprehensive credit card management toolkit. This is a brilliant organizational tool that keeps you on track by emailing you when bonus deadlines are approaching, when annual fees are due and makes sure that your strategy is optimized!
Comprehensive database of all of the most popular credit cards. This feature is great because you can find all the credit cards and bonuses etc. in one place.
Let's dive in a bit deeper and learn more about why Travel Freely is very useful and one of the most creative ways to pay for travel with credit card sign up bonuses.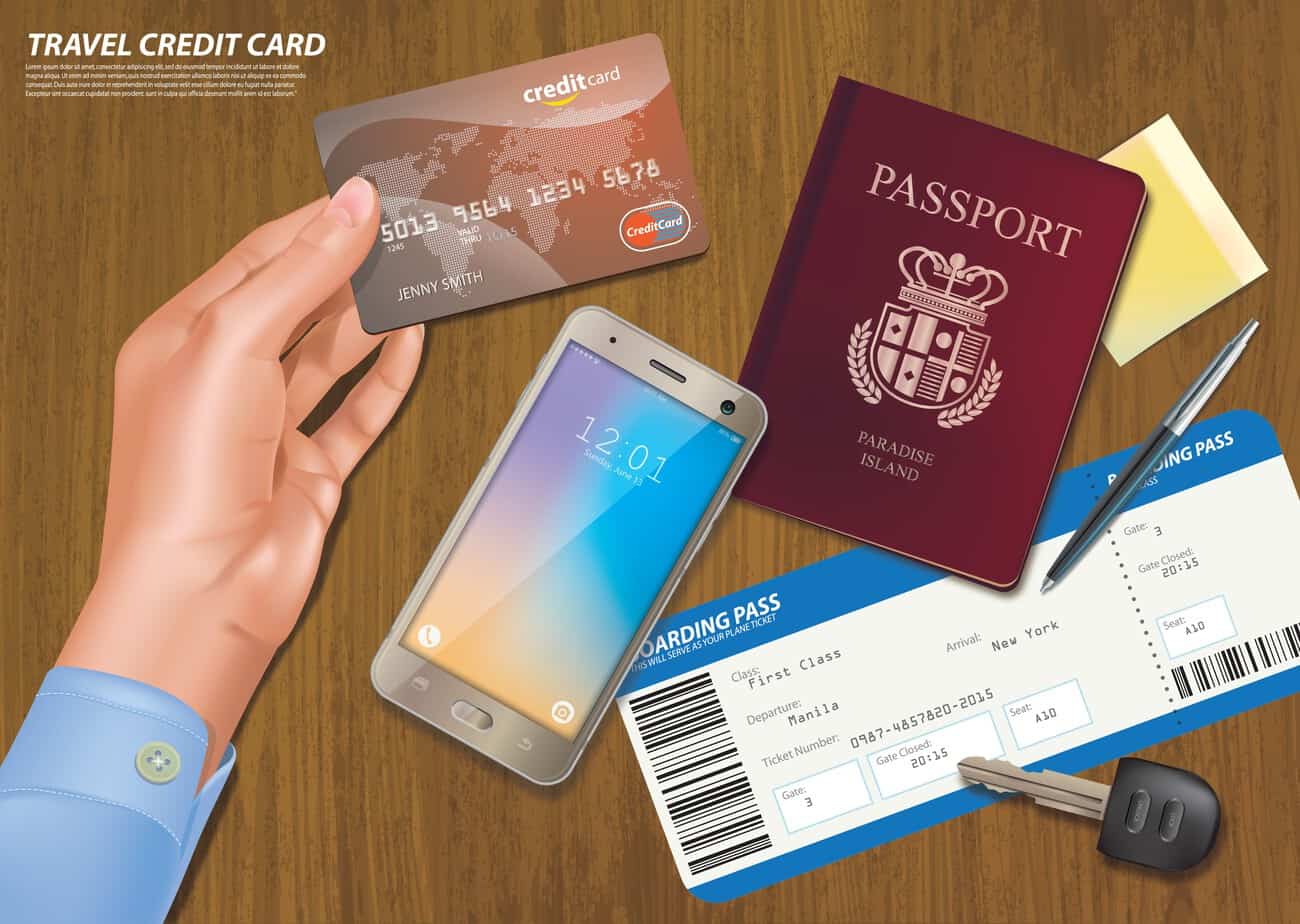 A Beginners Guide to Free Travel
I learned a lot from the resources and information that Travel Freely has to offer. The information is great for people that are new to credit card travel bonuses.
I quickly learned about the '5/24 Rule' and how it is important to consider this when you are building your free travel strategy. This is a rule that applies to credit card applications with Chase bank. The basic idea of the 5/24 rule is that if you have opened 5 or more credit cards in the last 2 years, Chase will not approve you for any credit card application that you submit to them.
The resource section is extensive. I have taken plenty of premium courses that offer far less valuable information than the free information on Travel Freely. You can find anything you ever wanted to know about earning free travel reward points with credit cards.
If you sign up, you will also be sent the free email guide called Free Travel 101 that is packed full of useful information. Zac also sends out the occasional email full of tips and tricks.
Credit Card Organization
The main challenge that people face when implementing a credit card bonus strategy is keeping track of all their cards and deadlines.
Travel Freely is a powerful tool for tracking your credit cards. They allow you to create a portfolio of all the credit cards you currently have.
Travel Freely then keeps a record of all the important information related to each card. They will automatically email you when spending deadlines are approaching. You can also track more than one user simultaneously.
Here are some of the key metrics that the site tracks and alerts for you:
Bonus Spending Deadline. One of the most useful features of the tracking available with Travel Freely is that the system will alert you when a minimum spending deadline is approaching.
Annual Fee. Many of the credit cards that pay bonuses have a small annual fee. It is very helpful to be alerted by the system so that you can cancel a card before a fee is due. This helps you to maximize your profit and optimize your free travel strategy.
5/24 Rule Tracking. This is very useful because being aware of the cards that you have that will be included under the 5/24 rule is important to a credit card bonus strategy.
Organizing your current credit cards in the tracking system is very helpful. The next step is to use the CardGenie function to find the best credit cards with bonuses that will be best for your strategy.
CardGenie Personalized Credit Card Recommendations
My favorite aspect of Travel Freely is the CardGenie. This is a recommendation tool that allows you to find the best credit card bonus offers that are currently available. The CardGenie figures out what cards you already have and then recommends the best cards that will optimize your earning potential.
This personalized approach is extremely helpful! A screenshot of the CardGenie is shown below.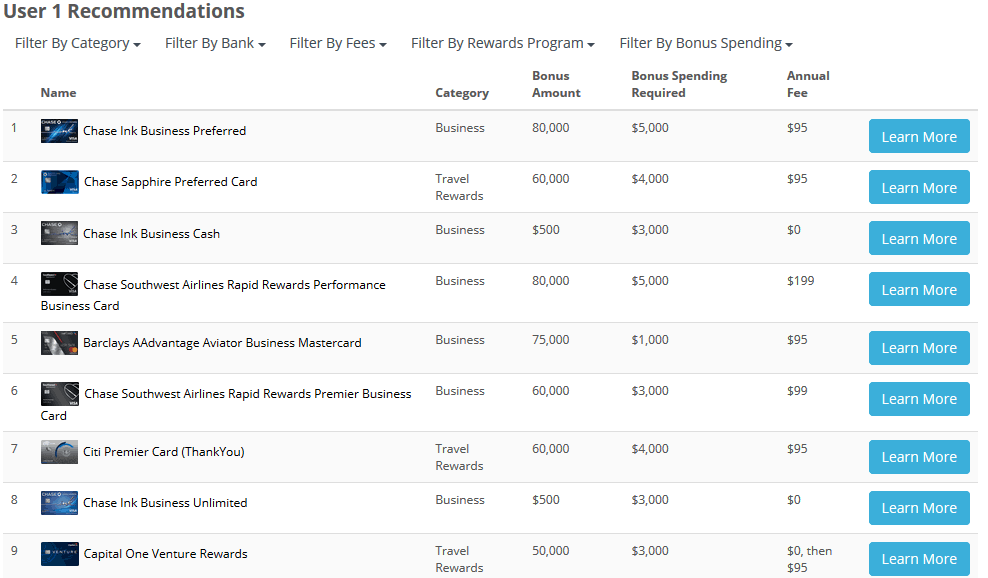 You can see that the most important information like Bonus Amount, Bonus Spending Required and Annual Fee is displayed for each card suggestion. The Bonus Amount column can be confusing if you are completely new to bonus rewards.
The Bonus Amount is usually stated in points that can then be exchanged for travel rewards. The exact conversion from points to real-world value varies, but you can always learn more about the deal by clicking on the Learn More button. The application process for each card is simple and assuming that you qualify, you will soon have a new card ready to use!
The CardGenie allows you to filter the database when you are looking for new cards. You can filter by Category, Bank, Fees, Bonus Spending Amount and type of card.
Other Benefits of Travel Freely
Card organization and the CardGenie recommendation features are the two most useful tools you will find in the Travel Freely app in our opinion.
We found a few more things in the app that are worth mentioning. You can set your travel goals (complete with pictures) that are displayed every time you log in! This is a nice motivational feature that can help to keep you focused on finding the best cards.
The Travel Freely homepage also shows you how much money (points) that you have gained for free travel. We are currently at about $1,100 but plan to double this very soon!
Finally, the site also offers a great resource section with FAQs and a lot of really great tips and tricks from credit card welcome bonus expert, Zac Hood (Travel Freely founder).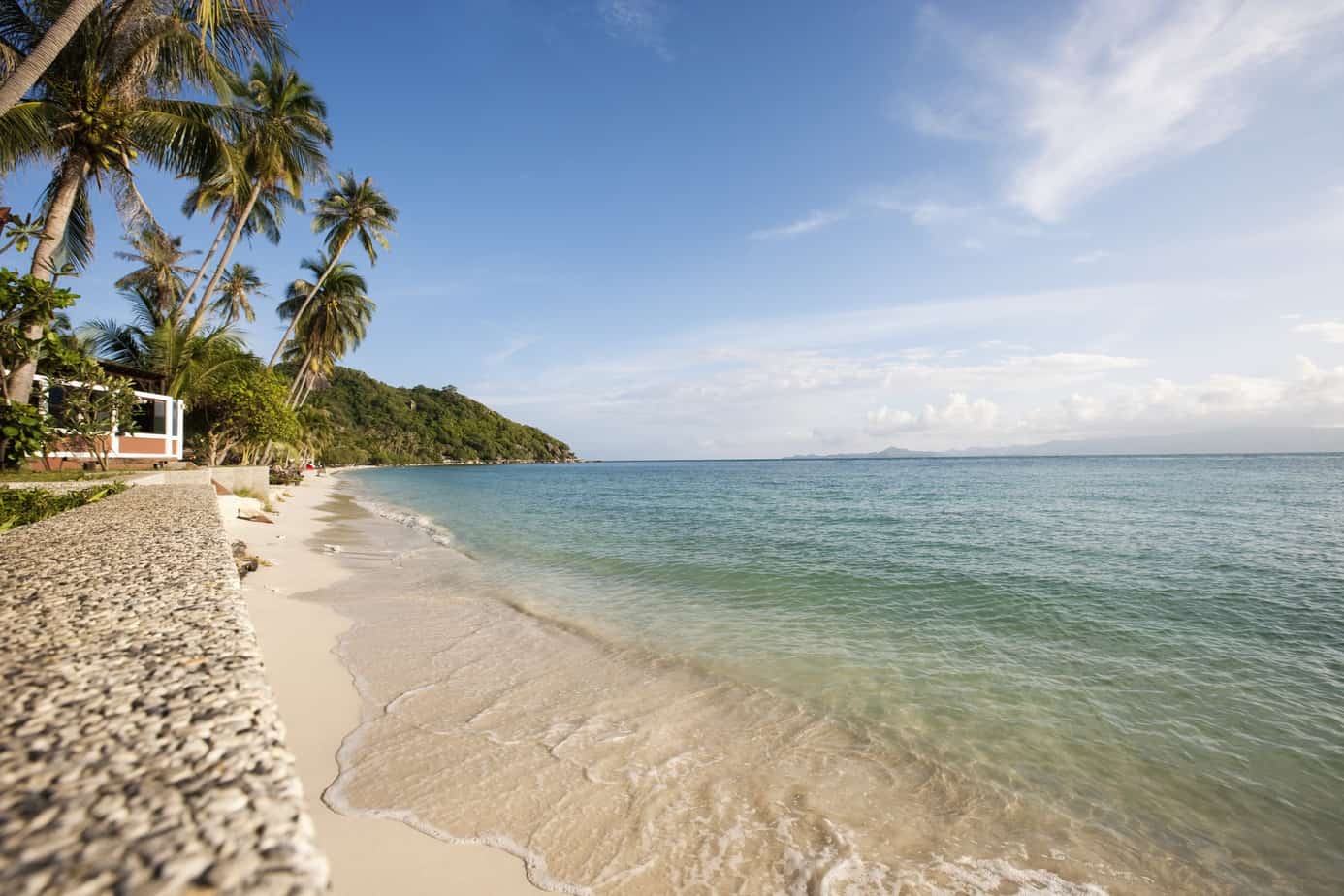 Other Creative Ways to Pay for Travel
There are a few other creative ways to pay for travel. Our favorite is by using credit card welcome bonuses but here are a few other ways:
Enter competitions and giveaways to win a vacation
Try to find a job that pays you to travel
Start a profitable blog and use the money to pay for your travels
Invest in the stock market and use the profits or dividends to travel
Start a side hustle and use the money for travel
Nothing is as easy as applying for credit cards and getting free travel though! Once you have earned your first bonus you will be addicted!
Conclusions
We are excited to use the tools that Travel Freely offers. The site offers a lot of value especially if you want to travel for free. We have only been dabbling in traveling using credit card bonuses and now Travel Freely has inspired us to take this side hustle to the next level.
If you can pay off your credit card bill every month then you should maximize all the free travel available through rewards credit cards!
If you are looking for an excellent free service that can help you travel for free, then we highly recommend that you sign up for Travel Freely and start your lifetime of free travel! There are many creative ways to pay for travel and credit card bonuses are one of the best.
Good Luck!
Maleah and Russell
Related Articles
How to Make Money Using Google
How to Earn Money by Typing Online
How to Work From Home by Investing in Event Tickets