Learn How We Made $17,500 in 30 days Blogging Online
We have been blogging for about four years now, but we only started working on our blogs full-time a year ago.
It has been an incredible journey so far that has changed our lives for the better. Last month we made about $17,500 (mostly profit) from the combined revenue generated from our two main websites.
We love blogging because it is something that we can do from home and build an almost unlimited income from! In conventional jobs, your income is capped but with a business like blogging you can make as much money as you want.
We have experienced almost 100% revenue growth every year for the last two years. We love blogging about personal finance! The increase in revenue has been a relatively steady growth over the last 6 months.
Disclosure: Please note that some of the links on this page are affiliate links. This means that we may earn a commission, at no cost to you, if you decide to make a purchase after clicking through the link. Please understand that we have experienced all of these companies, and we recommend them because they are helpful and useful, not because of the small commissions that we receive if you decide to buy something through our links. Please do not spend any money on these products unless you feel you need them or that they will help you.
LEARN HOW TO WIN 90% OF YOU TRADES IN 90 SECONDS!
>>CLICK HERE TO LEARN MORE! <<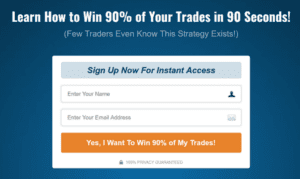 Bullseye Trades: Best Alerts Service

Every Monday at the market open, Jeff sends you his weekly Bullseye Trade.
2022 has been AMAZING for these Bullseye Trades!
(+50% to 300% per week in my experience)
SIDENOTE! INVESTING DIVA!
You are invited to
attend a free webinar
by my friend, Kiana Danial. She is a professor of Wealth Management at Baruch College in New York, and has a decade of experience in the forex, stocks and ETF markets.
In this exclusive free webinar, Kiana will reveal her personal secrets and the exact strategies she uses for her university students to:
– Make more in one day getting their money to work for THEM, than they can a MONTH working a 9-5 job.
– NOT having to stick to their screen and analyze the markets all the time
– Start with A LITTLE initial investment
*** Plus – You'll get A FREE copy of her trading hacks e-book just for signing up today!
There are very limited seats available so claim yours now!
The Goal of This Income Report
We don't publish income reports very often (here are our other ones). We don't want to brag or just blog about blogging! I think that it is important though to document our progress and let our blogging friends see how we have been able to increase our traffic and blogging income.
The goal is to provide some insight and value (while not giving away all our secrets!) to inspire and help other bloggers to grow their blogs.
What can you expect from this short income report? Well, we will not be going into details of exact affiliate programs that we use, but we will give you some of the core strategies we have used to make significant income from only about 50,000 blog visitors per month – without any sponsored posts, an email list or any of our own products.
Website Traffic
Visitors that come to your blog are the life force for a website! Without them, you will never make any money or any impact.
Since our last income report last year, our traffic has roughly doubled. We have been working on Pinterest and organic traffic from Google. We hired a fantastic SEO coach (Debbie Gartner) last year and the results have been fantastic.
She actually just published two books that explain how to get a ton of easy but powerful backlinks to your blog and how to optimize your on-page SEO.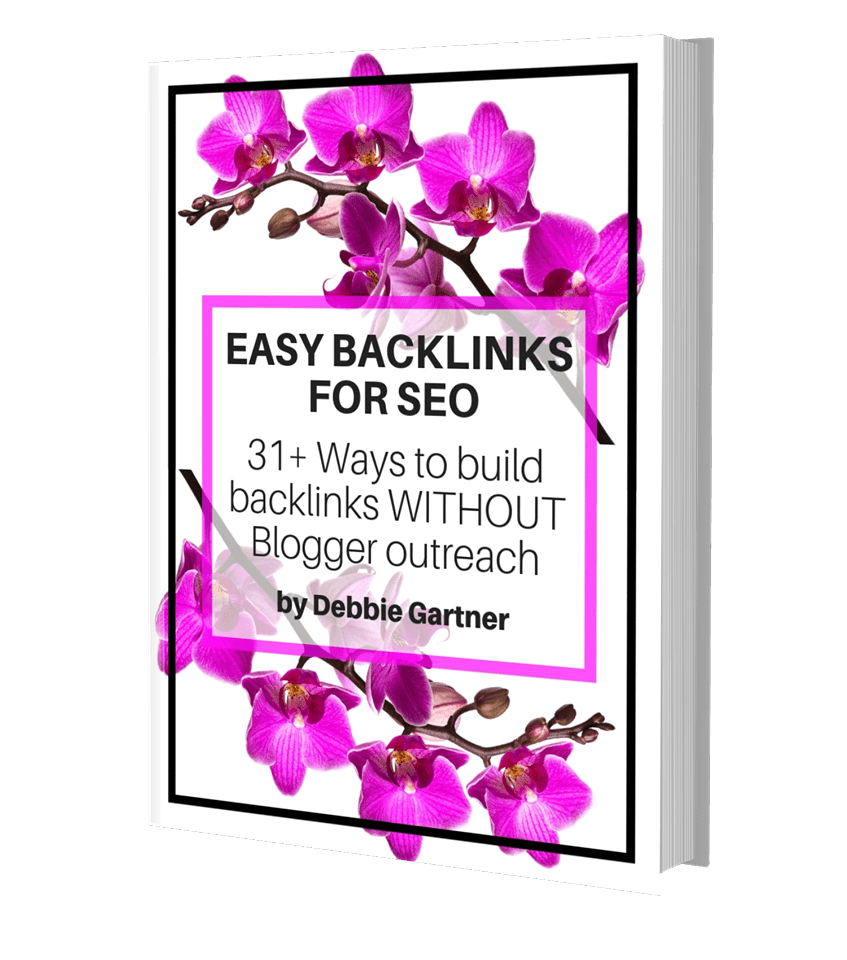 Building back links has always been something that we just ignored. This had really held back our Google traffic because our Domain Authority (DA) was always low compared to our competitors. Increasing your DA is important because Google tends to prioritize sites that have a higher DA. The relationship is complicated, but that is the general relationship.
Debbie's Easy Backlinks for SEO contains the secrets to building high authority links from other websites that point back to your site that help increase your DA. These are EASY ways that don't involve begging other bloggers for links! Anyway, we highly recommend buying the book and implementing the tricks that she reveals.
We were able to improve our DA from 16 to 28 very quickly using her techniques and we have finally started to get decent traffic from Google search.
We have increased the number of articles on our sites and focused on getting them to rank in Google. This has had a huge impact on our revenue. We use to just rely on social media to drive traffic to our sites and this was a HUGE mistake! Google traffic is much more passive and much higher quality than social media traffic (i.e they buy more stuff!).
Ways to Increase Your Website Traffic
We prefer Google traffic but it is a slow process to establish your site in the Google rankings. We rely on Pinterest and Twitter to get more immediate results. You can read more about our Pinterest strategy and learn how we get traffic from that source.
We use Twitter to get traffic to our stock trading site – this works well for that niche. It is still a very weak traffic source though, so our focus has been to increase our Google visibility as much as possible on that site.
Currently we only have about 50,000 visitors per month to our two sites. So how do we make nearly $20,000 a month with such low traffic?
Affiliate Marketing
We focus almost exclusively on affiliate marketing. We do this because the amount of revenue generated by per visitor is much higher than with other monetization strategies like on-page ads.
We make about $0.4 on average for every person that visits our sites. A typical premium advertising network that places ads on your site will only pay a maximum of about $0.02 per visitor.
This is why it is worth focusing on affiliate marketing – it can offer 20 times higher revenue per visitor to your blog. We focus on the higher paying affiliate programs. Typically our commissions per sale are in the $100's to $1000's of dollars. We only promote products that we use and love. This makes selling them much easier!
We look for companies that do all the hard selling for us. So we just have to send our readers to free webinars that the company offers. These webinars give them massive free value but they also collect the leads email address. This means that they can continue to contact them with follow-up email marketing (which has been shown to have the best conversion rates).
This is the key to making a decent amount of money with a blog, even if you have a small audience.
LEARN HOW TO WIN 90% OF YOU TRADES IN 90 SECONDS!
>>CLICK HERE TO LEARN MORE! <<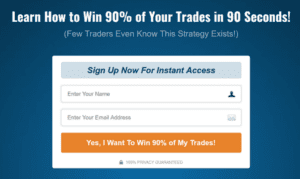 Bullseye Trades: Best Alerts Service

Every Monday at the market open, Jeff sends you his weekly Bullseye Trade.
2022 has been AMAZING for these Bullseye Trades!
(+50% to 300% per week in my experience)
Affiliate Marketing Course That We Recommend
We recommend Making Sense of Affiliate Marketing a course that was written by a multi-millionaire blogger. It goes through the basics but even the advanced blogger will gain some valuable nuggets from it.
Favorite Paid Survey Affiliate Program
Most of the products that we are affiliates for are expensive courses. However, we also make some great income from a survey site that pays people to complete market research surveys. The survey site is free for users and we get paid $1.5 for every new signup to the site. The conversion rate is quite high (about 40%). These small commissions can really add up quickly when you have a lot of traffic going to the site.
You can signup and become an affiliate for the survey site here.
Outsourcing
As we have grown our blogging income. we have been trying to reinvest some of the profits back into growing the blog further. Here are a few of things that we have done to improve our blogs:
1. We have paid numerous freelance writers to write blog posts for us (typically $200 to $400 per article).
2. We paid a virtual assistant to make Pins for Pinterest and to write some short back link articles.
3. Upgraded from Bluehost to BigScoots hosting to improve our page loading speed.
4. Paid a developer to improve our sites mobile versions. This has helped a lot with user experience and Google rankings.
5. We upgraded some compression plugins to help speed up the sites by compressing images.
6. We paid a company to do a full SEO audit of our sites. This was worth it but it was expensive!
7. We hired a virtual assistant to manage our email and find guest posting opportunities for us.
This all came to about $5,000 but it has been worth it. We probably won't spend much more on the blogs for the rest of the year. Maybe a few thousand dollars on some extra stuff but certainly not thousands of dollars a month.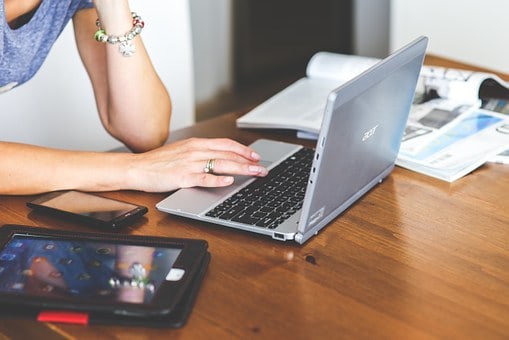 Conclusions
I hope that this short article has given you a few valuable tips to apply to your blog. I could have gone into all the details and describes where every cent came from, but every one has a different blog. What works for my audience might not work for yours. I also did not produce dozens of screenshots to 'prove' my traffic or income claims. I did this deliberately because I wanted to keep the focus on giving you some insight into our core strategy – not the details.
Good luck blogging!
Russell and Maleah
Related Articles
How much does it cost to start a blog?