Today we have an awesome article by The Student Loan Report all about how you can apply for student loan forgiveness! We hate student loans with a passion, so we are excited to have this article all about beating them! Matt describes why income-based repayment plans, consolidation, refinancing might be the best way to beat student loan debt. Learn about thePros and Cons of paying off student loans early

Introduction – how to beat student loan debt

Disclaimer: There are affiliate links on this page. This means that if you click through and purchase anything, I could possibly make a commission without adding any extra cost to you.
LEARN HOW TO WIN 90% OF YOU TRADES IN 90 SECONDS!
>>CLICK HERE TO LEARN MORE! <<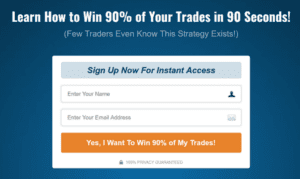 Bullseye Trades: Best Alerts Service

Every Monday at the market open, Jeff sends you his weekly Bullseye Trade.
2022 has been AMAZING for these Bullseye Trades!
(+50% to 300% per week in my experience)
Student loan debt has reached epidemic proportions in the United States. There's over $1.5 trillion in outstanding student loan debt, and the typical graduate leaves school with nearly $30k in average college debt.
Many students entering college and taking out loans don't understand their financial obligations which creates problems later on. These same students are wholly unprepared for the repayment phase and find themselves scrambling to make monthly payments.
Student loan forgiveness is offered under several different federal and state programs, and a large number of students each year hope to take advantage of it. However, It's not as simple as signing up. There's plenty of misunderstanding about how the programs work, which can lead to huge financial complications later.
SIDENOTE! INVESTING DIVA!
You are invited to
attend a free webinar
by my friend, Kiana Danial. She is a professor of Wealth Management at Baruch College in New York, and has a decade of experience in the forex, stocks and ETF markets.
In this exclusive free webinar, Kiana will reveal her personal secrets and the exact strategies she uses for her university students to:
– Make more in one day getting their money to work for THEM, than they can a MONTH working a 9-5 job.
– NOT having to stick to their screen and analyze the markets all the time
– Start with A LITTLE initial investment
*** Plus – You'll get A FREE copy of her trading hacks e-book just for signing up today!
There are very limited seats available so claim yours now!
Just What is Student Loan Forgiveness?
The federal government offers several different loan forgiveness programs. While several are directed at different types of loans and student borrowers such as teachers, government workers, or the disabled, they all share one basic idea. If you meet the criteria for a specific program, your student loan balance will be forgiven either partially or totally.
Public Service Loan Forgiveness
This program is geared specifically for those who work for a government agency or certain types of nonprofit organizations, including volunteer service with Americorps or the Peace Corps. In order to qualify, you'll need to meet the following criteria:
Work full-time for a qualifying organization or agency
While you're employed by that agency or nonprofit, make 120 payments that are on time and for the full payment amount.
Be on an income-driven repayment plan
Have federal Direct student loans (you can also consolidate other federal loans into a Direct loan)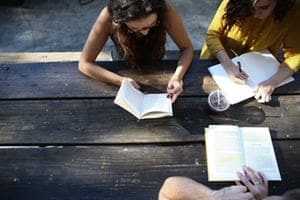 Teacher Loan Forgiveness
You could be eligible for up to $17,500 worth of forgiveness on your Direct Subsidized and Unsubsidized loans if you meet the criteria for this teacher-specific program. If you have a Direct Consolidation loan, you may be eligible for whatever portion of that loan paid off a Direct Subsidized or Unsubsidized Loan, as well as federal Stafford loans.
To be eligible, you'll need to be able to show the following:
You did not have an outstanding balance on Direct Loans or FFEL loans as of October 1, 1998.
You have been employed as a full-time, "highly qualified" teacher for five complete and consecutive academic years, and at least one of those years must have been after the 1997-1998 school year. For the purposes of this program, the term "highly qualified" means that you have at least a bachelor's degree, are fully certified by the state you're teaching in, and have not had your certification requirements waived.
Your loans must have been made before the end of your five academic years of teaching service.
LEARN HOW TO WIN 90% OF YOU TRADES IN 90 SECONDS!
>>CLICK HERE TO LEARN MORE! <<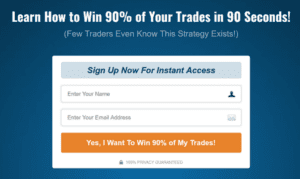 Bullseye Trades: Best Alerts Service

Every Monday at the market open, Jeff sends you his weekly Bullseye Trade.
2022 has been AMAZING for these Bullseye Trades!
(+50% to 300% per week in my experience)
Total/Permanent Disability or Death Discharge
This program is directed at student borrowers who have been deemed permanently and totally disabled by a physician, the Social Security Administration, or the Veterans Administration. It's open to disabled borrowers with Direct Loans, FFEL loans, and Perkins loans.
In order to qualify, you'll need to provide documentation showing that you meet the requirements and definition for being considered totally and permanently disabled. Each type has its own criteria:
Physician: A doctor (MD or DO) must certify that you are unable to engage in substantial gainful employment due to a mental or physical impairment that can be expected to result in death and has lasted or will last for 60 consecutive months.
VA Certification: If you are a military veteran, the VA must certify that you have a 100% service-connected disability.
SSA Certification: If you are eligible for SSI or disability payments, you can qualify for the disability discharge if you provide a copy of your SSA notice of award, or Benefits Planning Query showing that your next scheduled review is more than five years from the date of your last disability determination.

Closed School Discharge
Sometimes schools shut down, and if you attended a school that did so, you could be eligible for 100% forgiveness of any student loans you took out to attend there. This isn't an automatic program; you'll need to apply for it, and you also need to meet the following conditions:
You were enrolled at the school when it closed or were on an approved leave of absence.
Your school closed within 120 days after you withdrew.
You're not eligible, however, if you completed your course of study before the school closed, or you transferred to a comparable program at another college.
LEARN HOW TO WIN 90% OF YOU TRADES IN 90 SECONDS!
>>CLICK HERE TO LEARN MORE! <<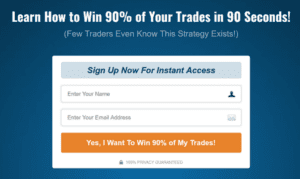 Bullseye Trades: Best Alerts Service

Every Monday at the market open, Jeff sends you his weekly Bullseye Trade.
2022 has been AMAZING for these Bullseye Trades!
(+50% to 300% per week in my experience)
Bankruptcy Discharge
It is possible—but not easy—to get your student loans discharged in a bankruptcy proceeding. To be eligible for this, you'll need to meet the following:
Declare Chapter 7 or Chapter 13 bankruptcy
Demonstrate in an adversary proceeding that repayment would impose undue hardship on you and your dependents. For the purposes of this proceeding, undue hardship is defined as unable to maintain a minimal standard of living.
Show that you made good faith efforts to pay the loan before filing bankruptcy.
Why You Shouldn't Bank on Student Loan Forgiveness
As you can see by the criteria for each program, obtaining student loan forgiveness isn't easy or guaranteed. Simply meeting the criteria can be difficult enough; not all teachers, for instance, qualify for forgiveness, nor do all disabled borrowers. It can take several months to procure the documentation needed to apply as well; you're still expected to keep making your payments during that time.
In many cases, any forgiven amount is seen by the federal government as income, and that means you could have to pay taxes on it later. If your primary reason for seeking forgiveness is because you're having a hard time making your payments, that could backfire. In the case of PSLF, you'll need to make at least 10 years' worth of on-time payments before you can even be considered for the program. When it comes to bankruptcy discharge, the criteria are so hard to meet that some consider it to be nearly impossible.
Looking into income-based repayment plans, consolidation, refinancing, and other options are generally much smarter than counting on loan forgiveness. While the forgiveness programs are fantastic if you can qualify, most borrowers won't; if you talk to your servicer, however, you may find that there are other avenues available to help you stay on top of your student loan debt.
By Matt – Webmaster from The Student Loan Report, a student loan industry news and financial aid resource website.
Related Articles – how to beat student loan debt

How to Pay Off Your Student Loans
13 Ways to Make Extra Money FAST!
Become a Freelance Proofreader Online and Make $100 per hour!
The 8 Best Home-Based Jobs to Pay Off Student Loans
Do you have any good suggestions on how to beat student loan debt? Let us know in the comments below! What are the Pros and Cons of Paying off Student Loans Early?