Have you considered starting a freelance bookkeeping business? We checked out an online bookkeeping course called Bookkeeper Business Launch that teaches people how to start a successful bookkeeping business online. Is Bookkeeper Business Launch worth it? How much does Bookkeeper Business Launch cost? Read on to find out!
Have you ever thought about making money as a freelance bookkeeper? You don't need to be an accountant or CPA to start a profitable freelance bookkeeping business! Like many freelance online businesses, you can take a short course that teaches you everything you need to know.
Disclosure: Please note that some of the links on this page are affiliate links. This means that we may earn a commission, at no cost to you, if you decide to make a purchase after clicking through the link. Please understand that we have experienced all these companies, and we recommend them because they are helpful and useful, not because of the small commissions that we receive if you decide to buy something through our links. Please do not spend any money on these products unless you feel that they can help you.
Check out this FREE CLASS all about starting a profitable bookkeeping business!
Bookkeeping is a great side hustle that can help you make good money online. Here are a few other articles that are related to freelance businesses like bookkeeping: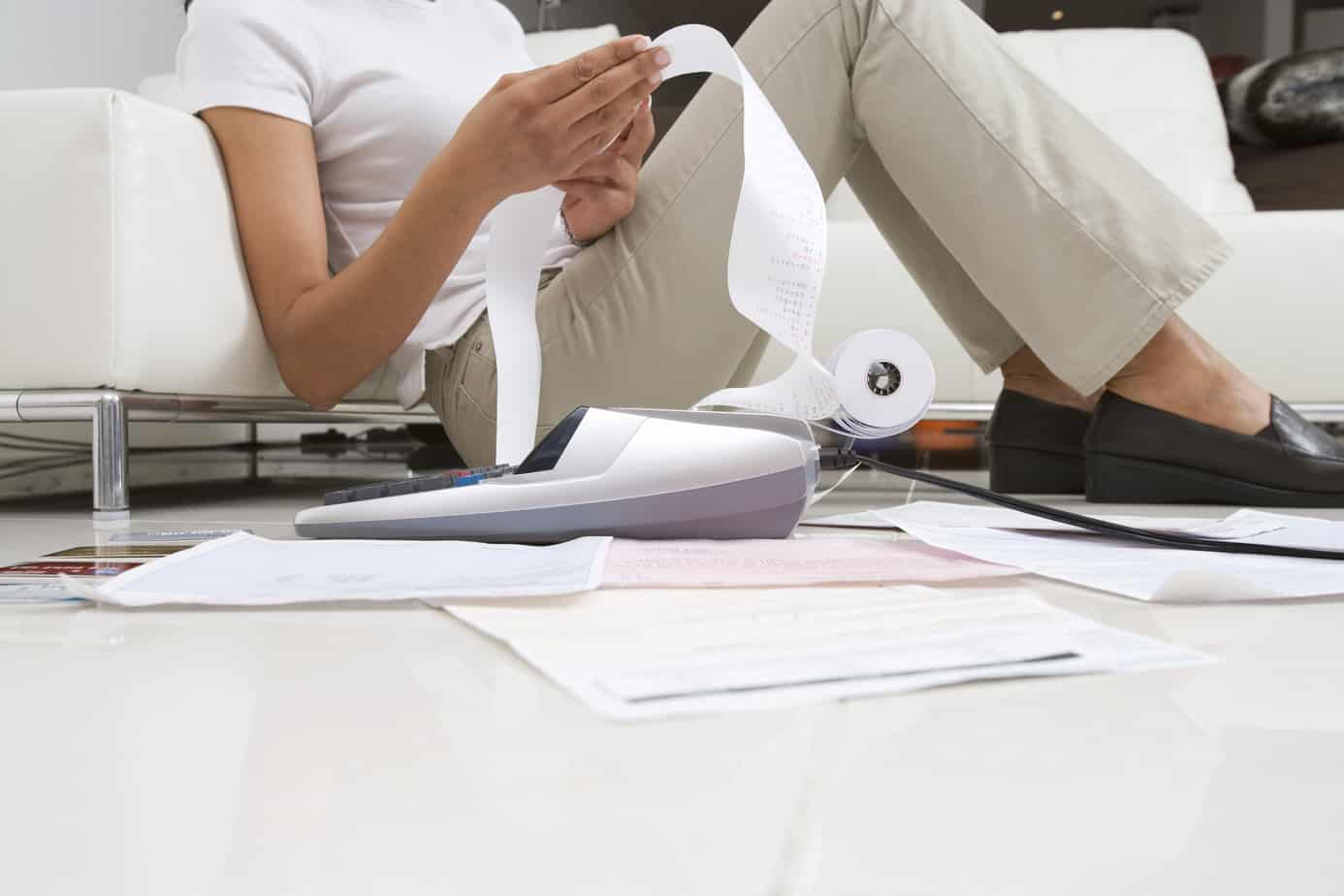 What is Bookkeeping and Who Needs a Bookkeeper?
Unfortunately, every business owner faces the dreaded task of bookkeeping. Businesses are required to keep company books that track every penny that goes in and out of the business. This is crucial for tax purposes and it can save you a lot of money if you keep track of tax write-offs etc.
If you have even a moderately complicated business, hiring a bookkeeper to keep track of everything is a smart move. Entrepreneurs have enough on their plates without adding the tedious chore of bookkeeping to the list! Business owners can hire a bookkeeper to handle the finances while they focus on building the business, marketing and acquiring customers.
Maleah has always been the bookkeeper for our businesses, and she knows all too well the work involved with it. But not everyone has a wife that wants to take on these chores!
Typically, the people that hire bookkeepers are business owners that run medium sized businesses and just need someone to help them with the bookkeeping.
How Much Can You Make as a Bookkeeper?
This is always hard to predict – like any freelance business! It really depends on how much time that you can dedicate to acquiring clients. It is certainly not a fast way to get rich!
Ben from Business Bookkeeper Launch (learntobeabookkeeper.com) suggests that you can earn about $2,500 a year per client. Here is how that works out:
10 clients = $25,000 per year
20 clients = $50,000 per year
You can choose to just supplement your income with a handful of clients, or to make a full-time income. Obviously, a bookkeeping business is not passive income and how much you earn will be directly proportional to the hours and effort that you put in.
The average bookkeeper makes $69-$82 per hour! That is better than most jobs.
Entrepreneur.com voted bookkeeping as the #1 most profitable small business to start!
Bookkeeping is a side hustle that flies under the radar and it is a growing business as more people become entrepreneurs.
You DON'T need:
A CPA license
Prior experience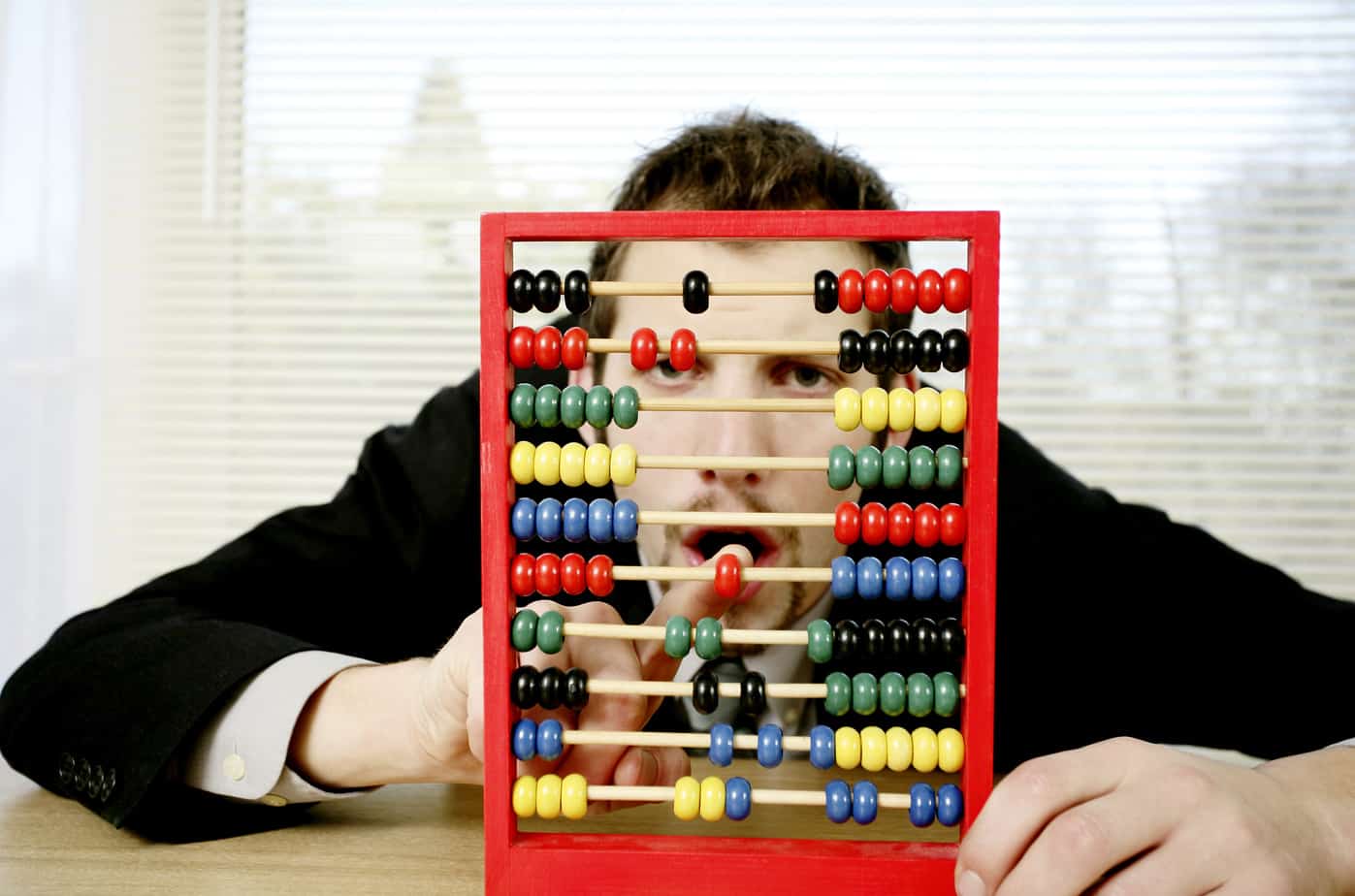 Reasons That Bookkeeping Is a GREAT Side Hustle
Bookkeeping is one of the most profitable businesses. It has low startup costs, low overhead and the hourly earnings are high.
Bookkeeping is a well-respected profession that has been around for 500 years. You can be sure that you are doing a legitimate and respected profession.
There is a high demand for bookkeepers. The demand for bookkeepers is ongoing which means a secure business. The law requires business owners to keep a record of their finances and most business owners (including us!) find that a real pain.
Relatively easy to start. You don't need a college degree or any prior experience. All you need is a specific skill set.
The skills that you need to be successful with a bookkeeping business can be learned in about 3 months. If you focus on learning these skills from a good course, you will be well setup to start your profitable bookkeeping business.
What is a good course to try?
Bookkeeper Business Launch by Ben Robinson
Ben Robinson is the founder of Bookkeeper Business Launch, a comprehensive course that can take you from clueless to professional bookkeeper and business owner.
Ben has taught over 6,000 people how to start a bookkeeping business that is profitable. He runs the biggest online community of virtual bookkeepers in the world.
He was a CPA for more than 14 years, but he realized that there was a huge demand for great bookkeepers to help business owners thrive.
Ben started his world-class bookkeeper training course to fill this market need.
Bookkeeper Business Launch Review
Is Bookkeeper Business Launch Worth It ?
You should make sure that starting a bookkeeping business is right for you, before you buy the course. Ben has a free introduction class that you can take to see if this is the right move for you.
TRY THE FREE BOOKKEEPING CLASS HERE!
The course is extremely comprehensive. It gives the students everything that they need to know from learning the basic skills of bookkeeping to exact details on how to setup (and run!) a bookkeeping business. It gives the student EVERYTHING that they need to know to grow a profitable bookkeeping business.
Ben is passionate about not just training bookkeepers – he wants to train up GREAT bookkeepers!
When asking "is Bookkeeper Business Launch worth it?" you need to compare it to other ways of learning to start a bookkeeping business. There are some universities that offer bookkeeping programs, but these can take years and cost a small fortune. The problem is that the university courses are 'padded' with lots of information and skills that are not relevant to bookkeeping!
Bookkeeper Business Launch lets you get started with your bookkeeping business much more quickly and at a much lower cost.
So, is Bookkeeper Business Launch worth it? Yes, if you want to get the best bookkeeping business training, quickly and at a relatively low-cost.
Here is what you get when you purchase the course:
The full program that includes video lessons, checklists, templates and useful worksheets
Access to a private community and unlimited email support
Bonuses to help you maximize your profits
Personal 1-on-1 advice from professional bookkeepers and lawyers
Course Outline
The course has 4 primary core units. There are another 6 sections that teach you more about starting a bookkeeping business. The best way to learn about the course content is to check out the free course.
The 6 sections are:
Skills
Clients
Systems
Clients (advanced)
Resources
Bonuses
The course is video based, but you can also download transcripts of each lesson if you prefer to learn that way. You can also download just the audio versions of each lesson. Ben also gives you a list of additional resources for every lesson.
Maleah and I have worked through the course (and we love it!). Here is a very brief overview of the course content. By the way, this course is HUGE and usually takes students about 3 months to complete!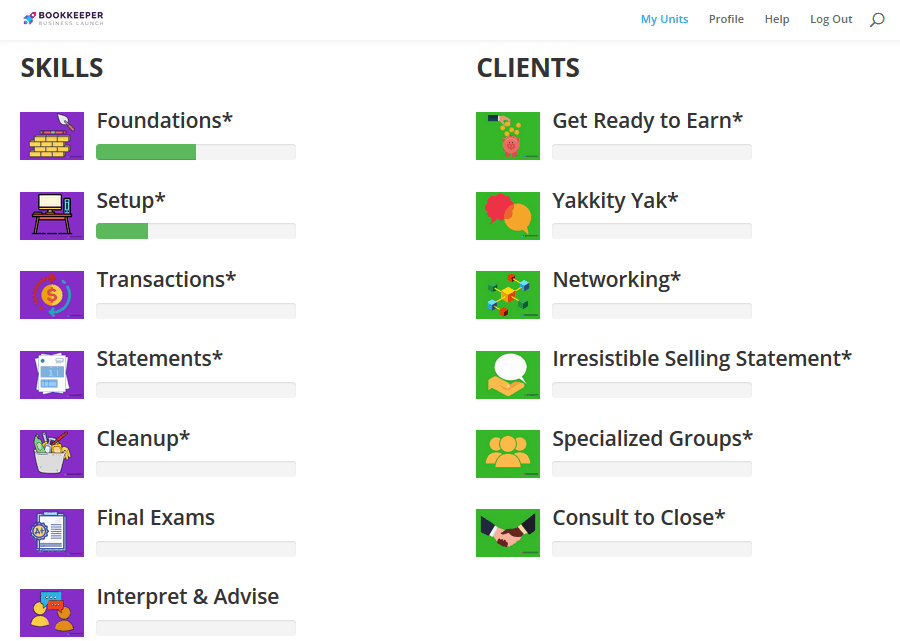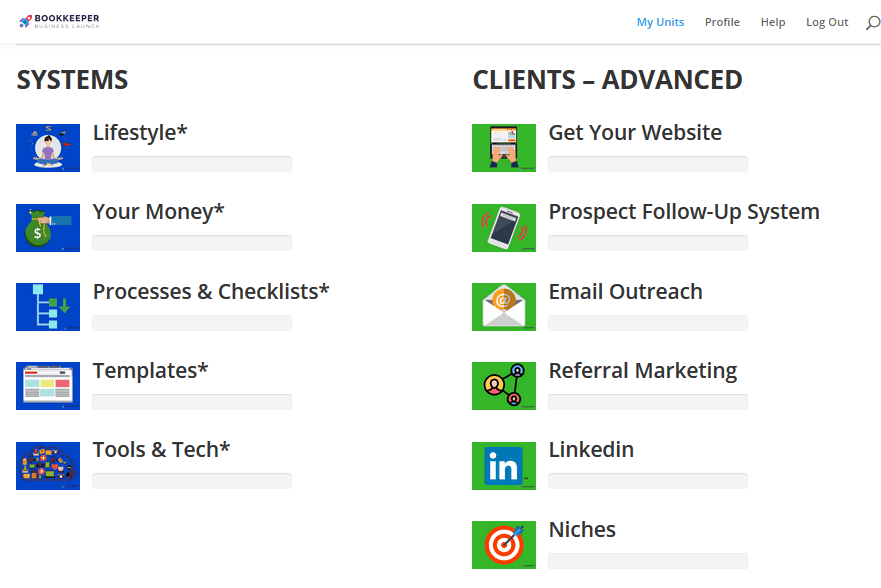 Unit One – Introduction
This introductory unit discusses all the different work that a bookkeeper does on a day-to-day basis.
Unit Two – Foundations
The 3 modules in this unit are the foundation of the course and key to a successful bookkeeping business.
Module One: Bookkeeping Basics
This covers a lot of the basics like liabilities, assets and equity. It introduces the accounting equation, chart of accounts and ledgers. Ben introduces these concepts and uses some nice analogies (like playing monopoly) to help you grasp these basics. I like this module, but I felt like I already knew most of the content in it.
However, this module is brilliantly presented, and I particularly like the many examples of different scenarios for keeping the accounting equation in balance. Ben does a great job of making these simple concepts interesting. He walks you through 7 hypothetical events (purchases, sales, inventory, loans etc.) and shows you exactly how to keep your accounting equation in balance. As you would do for a client! Before you know it, you are bookkeeping!
After many years, I finally understand what debits and credits are…
You then get to apply your newly found knowledge in the quizzes at the end of each section.
Module Two: Financial Statements, Journals and Ledgers
This module dives into the importance of financial statements. It goes into the bookkeeping cycle, cash journal and how to manage receipts. This is such an important module, but for me I started having difficulty following the lessons because this is where the course starts to increase in difficulty.
Module Three: Building Blocks
This module teaches you about ethics, contracts, laws and different types of business entities. Very important information about business entities and contracts.
There is a test at the end of this unit for you to complete.
Unit Three – Setup
This unit helps you to setup an example client account! Ben walks you through everything carefully. This unit is where you start to apply what you learned in the foundation part of the course – actually doing some simple bookkeeping.
Module One: Get Set Up
This module starts to introduce you to QuickBooks online. Most bookkeepers use this program to serve their clients.
Module Two: Meet your client
This module introduces you to the client intake form that you will give to all your clients. It also introduces you to the example client that you will be using throughout the course to learn everything you need to know.
Module Three: QuickBooks setup
This module really starts you on your journey to becoming a bookkeeper. You learn to setup a QuickBooks account using everything that you learned in the foundations section of the course. This module is quite large and takes some time to work through.
Unit Four – Transactions
This unit starts to dive into more of the important details. It covers topics like cash receipts, accounts receivable and payable.
Unit Five – Statements
This covers everything you need to know about preparing the 3 key statements that clients need.
Clients Section
This section introduces you to marketing and how to get clients for your bookkeeping business. Ben emphasizes how to get your first client, because this is such a milestone for you. He shows you exactly how to get QUALITY clients. He also covers things like business cards, networking and covers all the ways to find more clients.
Systems Section
This part of the course shows you how to build your business that will support your lifestyle. Ben emphasizes putting your life first and your business second. He shows you how to start implementing deliberate steps from the beginning to ensure that you don't get overwhelmed and spend 100% of your time on the business.
Ben shows you how to build systems to automate a lot of work for you. Delegation and systems are key! He even shows you how he has setup his home office. This is an amazing section that gives you so many insights into how the professionals run a business as efficiently as possible.
Advanced Clients Section
The advanced clients sections goes into a lot more details about how to market yourself. It covers topics like how to start a website, email marketing, social media and so much more!
Resources and Bonus Unit
Finally, you have a great section that gives you a lot of resources and different ways to improve you bookkeeping business. You get access to the exclusive private Facebook page where you can learn from others and network!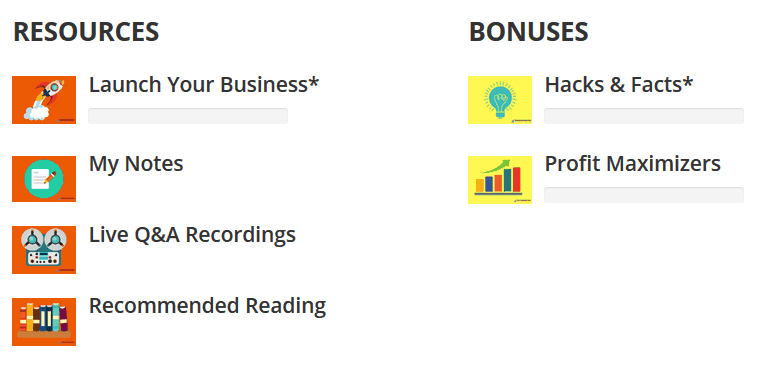 How Much Does Bookkeeper Business Launch Cost ?
Be sure to try out the FREE class before investing in Ben's premium courses – you want to make sure bookkeeping is for you!
Currently, there are two regular pricing options for the Bookkeeper Business Launch program:
Pay in Full = $1,999
12 Payments of $199 (while they do allow you to pay monthly, the total for the monthy payments are $2,388)
They also offer a discount to active, retired, disabled, combat veterans and their spouses if they provide a copy of their military ID or DD form 214. The discount is 50% off.
Pay in Full – $999.50
12 Payments of $99.50 (paid monthly as well, the total for extending payment on military discount is $1,194)
Be aware that the price of the course does increase from time-to-time. They do offer a 30 day money back guarantee.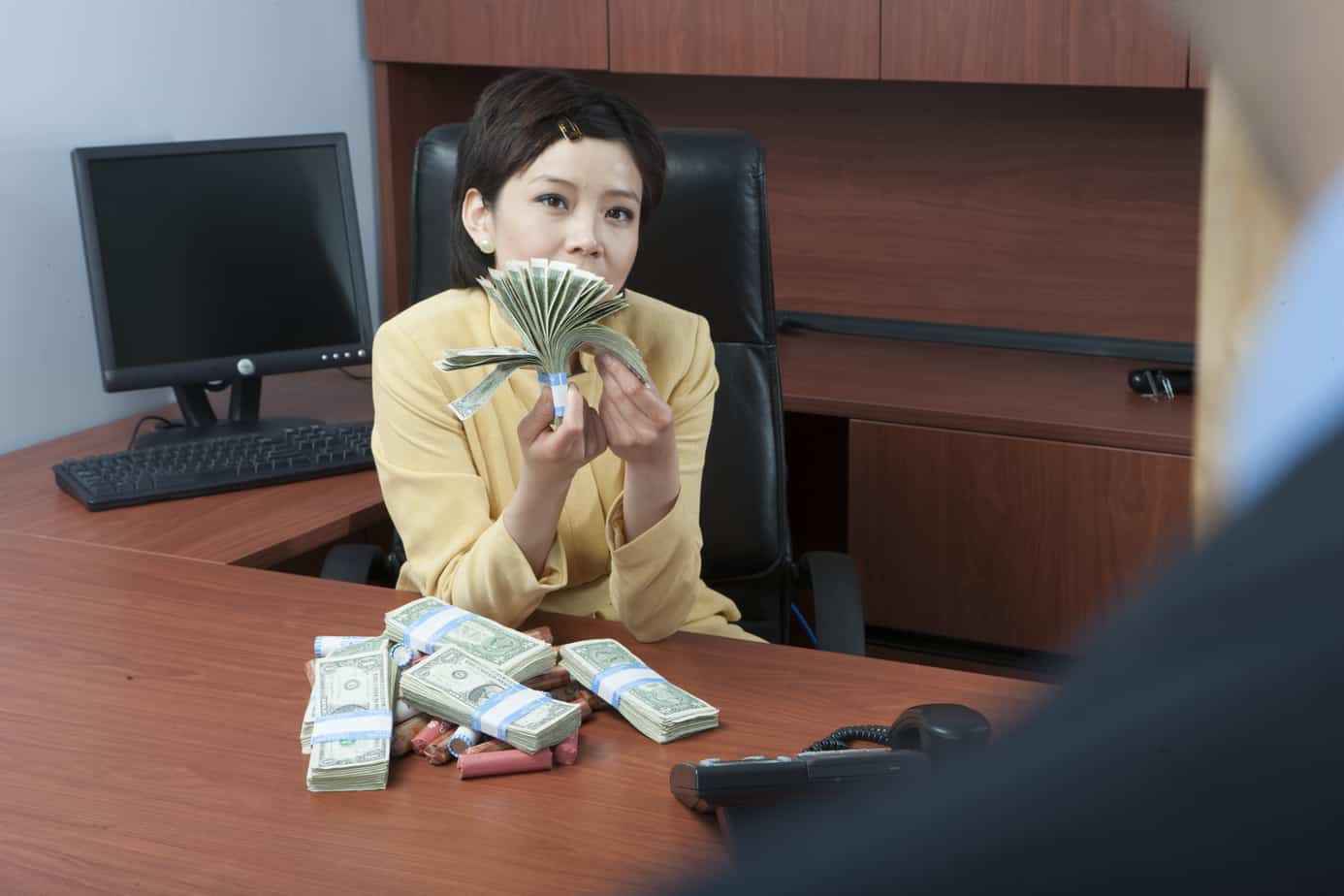 What Are the Negative Aspects of a Bookkeeping Business?
Bookkeeping is not for everyone. It can be really hard work and you are still exchanging your time for money. You must be somewhat inclined towards this type of business. I have zero interest in bookkeeping, but Maleah has the perfect personality for it! She enjoys organization and she has great attention to detail. This is the type of mindset that you need to succeed as a bookkeeper.
Starting a bookkeeping business does cost a little bit of money to register a business entity and purchase software. A few hundred dollars is a good investment for the potential to make $60 per hour with complete freedom.
Conclusions: Bookkeeper Business Launch Review
Bookkeeping is one of the most lucrative ways to make money online. We think that the Bookkeeper Business Launch is a great choice of course if you are serious about training and learning the fundamentals of this established profession.
The Bookkeeper Business Launch is a comprehensive course and it is really all you will need to know to get started!
We really hope that you have enjoyed our Bookkeeper Business Launch review. Is Bookkeeper Business Launch worth it? We think that it is the best resource that you will find if you want to start bookkeeping as a business.
Be sure to check out the free course and let us know what you think in the comments!
Good Luck!
Russell and Maleah
Related Articles
How to Start A Ticket Flipping Business Online
How to Make Money in Real Estate
Side Jobs for Single Moms You Will Love
Do you think that you might start a bookkeeping business as a side hustle? Let us know in the comments below. Bookkeeper Business Launch is worth every penny!