Today's guest post is from Sarah at I Heart Frugal. In this post, Sarah shares her five best money saving tips!
Bio: Sarah at I Heart Frugal is a former teacher turned frugal living blogger! She is a loving wife and stay-at-home mom of two boys. She loves all things frugal and thrifty and believes in living an amazing life within her means. She helps her readers save money by meal planning and frugal living tips. Follow her on Pinterest, Facebook, Twitter or Instagram.
Disclaimer: There are affiliate links on this page. This means that if you click through and purchase anything, I could possibly make a commission without adding any extra cost to you.
Are you ready to save money? Life is expensive. No matter where you live or what you do for work you will need to pay for the basics such as housing, transportation, food, clothing, and utilities. There is no getting around these bills.
At times, budgeting can seem like a 26.2-mile marathon with no training. However, if you start your training off slowly you will begin to build up momentum. And little by little you will finish your race to a debt-free life. Furthermore, I am here to show you, you can save money on almost anything and it isn't as difficult as it sounds. Yes, becoming debt-free and living your dream life is possible.
People need to save money for different reasons. Perhaps you are in debt and have decided this is your time to leave debt in the past. Maybe you need to build up your emergency fund or are planning for retirement. You may have your sights set on a fabulous vacation. Whatever the case, it is best to find money saving tips that work for you so you stick with them.
Yet, it is overwhelming at first, so my advice is to try a few new tips each week and ease into frugal living. If you start small and keep adding money saving ideas to your lifestyle, you are more likely to continue with your savings plan. Research shows it takes around 21 days to form a habit. If you choose a few frugal living tips to try now, by the end of the month they will become automatic.
SIDENOTE! INVESTING DIVA!
You are invited to
attend a free webinar
by my friend, Kiana Danial. She is a professor of Wealth Management at Baruch College in New York, and has a decade of experience in the forex, stocks and ETF markets.
In this exclusive free webinar, Kiana will reveal her personal secrets and the exact strategies she uses for her university students to:
– Make more in one day getting their money to work for THEM, than they can a MONTH working a 9-5 job.
– NOT having to stick to their screen and analyze the markets all the time
– Start with A LITTLE initial investment
*** Plus – You'll get A FREE copy of her trading hacks e-book just for signing up today!
There are very limited seats available so claim yours now!
Listed below are my five best money saving tips. Using more frugal living tips will help you save more, but again stick to what works for you and learn to keep track of your money. If you really need that gym membership, find something else you are willing to cut out of your budget.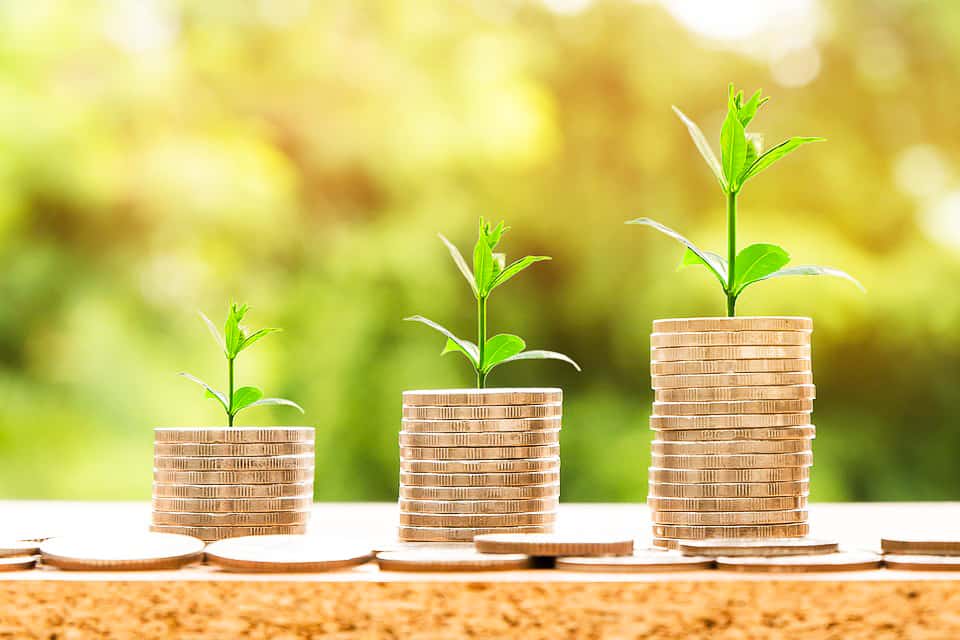 My Five Best Money Saving Tips Revealed:
1. Save Money on Food with Meal Planning
Meal planning is my number one practical way to save money. Your food bill is a "need" and cannot be cut from your budget. Yet, cutting back on grocery spending is super easy and meal planning will help you cut your food bill. Think about it. If you plan out what you eat, you are less likely to order take-out or pay high prices for restaurant food. Learn to cook at home by watching YouTube videos or search Pinterest for amazing recipes and meal plans. Your budget meal plan awaits!
2. Stick to a List
"If you fail to plan, you are planning to fail." – Benjamin Franklin. This holds true with shopping. When shopping for anything, I always make a list. It is so easy to go over budget when you do not have a plan of action. Case in point, I had to make a fast trip to the store to buy a kid's birthday present. I had my sons with me and my budget was $20 for the gift. I ended up walking out of the store spending $44 because I didn't have a list, which isn't like me at all! Luckily, I am back on track with my shopping lists, including birthday gifts – hey, even the pros make mistakes.
Pro Tip: Stock up on gifts when they are on sale and save them for when you need them.
Your list will be your shopping and couponing guide. Shopping lists are especially helpful if you are matching coupon deals with store sales. When you have two or three different ways to save on a product, it becomes difficult to keep track. It helps to organize your coupon deals by groups on your list in detail so you do not pick up the wrong item or wrong quantity of the item missing out on your coupon savings at the register.
I use cash back apps such as Ibotta and Checkout 51 at home from my phone so I do not always have to carry coupons. However, there are times when I make a purchase at Target using a Target gift card deal (i.e. buy 3 get a $5 gift card), Target Cartwheel (App that saves money at checkout), a paper coupon, and Ibotta. You can see why having a detailed list will help me to stay organized in this scenario.
It is super easy to throw items in your shopping cart because something caught your eye walking down the aisle or your "wanted" item is on sale. You can seriously tack on major cash to your grocery bill by throwing extra items in your cart, even if you are just browsing the dollar bin. These small "dollar bin" items add up.
Think about the last time you walked into a store with no list. What extra items did you add to your cart? Sure, maybe you were lured in by the sale of the week, but even spending an extra $5 every week adds up to $20 per month. That is $20 you could be putting toward debt and roping in your dream life.
3. Know Where Your Money is Going
Of courses, creating a budget is one of my favorites and for any personal finance blogger, this is no secret: We love budgets! Creating a budget gives you a simple input/output of your money. You can then take this information and cut the "wants" categories of your budget to save more.
Budget categories to keep in mind:
Rent/Mortgage
Transportation
Utilities
Childcare
Groceries
Entertainment
Clothing
4. Learn to Scale Back
Nonetheless, it is essential to scale back if you want to save money. Living a frugal life today will help you live your dream life tomorrow. However, this is one of the toughest money saving tips to stick with. If you are used to going out to dinner twice a week, cutting back is hard. Yet, if you meal plan and cut out at least one of those "eat out" nights, you could potentially save over $100 per month on food.
Other areas to consider cutting from your budget:
gym memberships
manicures and pedicures
magazine subscriptions
cable
going to the movies (use Netflix or Redbox as an alternative)
eating out
ordering take-out
pricey events like concerts (find free concerts in local cities)
5. Live Below Your Means
This is my favorite tip by far. If you concentrate your money saving efforts on budgeting, everything else will fall into place. Create a budget based on all of your needed expenses and add a few "want" expenses if you can afford it. Keep in mind, you should pay off debt, start an emergency fund, and save for retirement before you can safely buy your wanted items. If you live below your means, you will be able to build up wealth. At this point, you will see your hard work pay off.
Save money and don't pay full price nor buy useless items, but if you are able to pay off your debt and cover your budget categories, I see no reason not to take that vacation or start eating out more, if it is something you enjoy. Learn to use your money to better your life with experiences you love, instead of stuffing your house with unneeded clutter and things. Save first and budget what you have left as part of your "fun money."
Five Best Money Saving Tips Conclusion:
Saving money does not have to be hard. Find tips that work for you and stick with them. By meal planning and using a list, you will spend less at the store. Create a budget and find out where your money is going. Spend less than you bring in and put away some of your money for an emergency fund and retirement. Cut back in areas you do not really "need" and learn to go without until you are on-track financially. Continue your money saving journey until you are debt free and reward yourself with that dream vacation. Frugal living doesn't have to mean NOT living.
How to Save Money by Paying All of Your Bills Every Week
I hope you enjoyed reading Sarah's awesome money saving tips! Do you have any money saving tips that you love? Please share them in the comments.