Many young people are looking for free online jobs for students without any investment required. College can be an extremely demanding time for students and balancing work with studying (and partying!) can be pretty difficult. How to earn money online without investment for students that want to get ahead!

Disclaimer: There are affiliate links on this page. This means that if you click through and purchase anything, I could possibly make a commission without adding any extra cost to you.
There are many ways to earn money online without investment for students that have limited time. It use to be that the only jobs available to students were things like working in a store or serving food. The internet has changed everything – now it is possible for students to work online and make a lot more money for less effort.
Some of the best ways for students to make money online can actually be extremely lucrative and even quite passive. My wife and I cleaned houses for $10 per hour (a ton of work!) and babysat for $13 an hour. If only we had known about some of the free online jobs for students (no investment required)!
These online jobs for students are perfect because they offer flexible hours and working from home means that you cut down on any commute to a part-time job. You can be your own boss and make a lot more money than working in a grocery store. So jump in and commit to some of these awesome student side hustles and see how much money you can make with them!
Disclosure: Please note that some of the links on this page are affiliate links. This means that we may earn a commission, at no cost to you, if you decide to make a purchase after clicking through the link. Please understand that we have experienced all of these companies, and we recommend them because they are helpful and useful, not because of the small commissions that we receive if you decide to buy something through our links. Please do not spend any money on these products unless you feel you need them. These free online jobs for students without any investment required are our opinion only.

SIDENOTE! INVESTING DIVA!
You are invited to
attend a free webinar
by my friend, Kiana Danial. She is a professor of Wealth Management at Baruch College in New York, and has a decade of experience in the forex, stocks and ETF markets.
In this exclusive free webinar, Kiana will reveal her personal secrets and the exact strategies she uses for her university students to:
– Make more in one day getting their money to work for THEM, than they can a MONTH working a 9-5 job.
– NOT having to stick to their screen and analyze the markets all the time
– Start with A LITTLE initial investment
*** Plus – You'll get A FREE copy of her trading hacks e-book just for signing up today!
There are very limited seats available so claim yours now!
10 Free Online Jobs for Students Without Investment
All of these jobs are free or close to free to start. None of them require any investment, but you might find that you can earn more money much faster if you purchase a course to help you get started.
Most of these jobs are actually businesses that can potentially help you earn double, triple or even more than a standard student job!
Let's get started with our 10 free online jobs for students without any investment required.
#1 Freelance Proofreader
This first free online job for students will particularly appeal to you if you are an English major. However, most people that are good at spotting mistakes and correcting online documents can learn to make money proofreading.
Some freelance proofreaders can earn up to $100 per hour. The average hourly rate that most proofreaders start out at is significantly lower (typically $15 – $30 per hour).
So what does a freelance proofreader do? Proofreaders are the final step in the publishing process. They are the people that put that final polish on the document before it is published. They look for spelling mistakes, grammatical errors and inconsistencies.
Do people really need a proofreader in the age of spellcheckers ? YES, nothing beats the human brain and it's ability to proofread. Software can't compete and there is an increasing demand for proofreaders as the content online continues to rapidly grow.
Proofreading is one of the best ways to earn money online without investment for students that love to read!
#2 Sell Your Knowledge in a Course
If you have a specific area of expertise, you can create a course and sell it to help others. This can be a very passive source of income (after your write the course). Separating your time from money is important if you are a student.
You can write an eBook or produce a course on Teachable.com. Many bloggers and online entrepreneurs have made a fortune doing this. You can choose to sell your course for $10 – $500 depending on the topic and quality of the material. All you really need to do is to solve a problem for a particular demographic.
Check out this article about the best way to make your own online course.
#3 Autosurf Passive Income
Generating passive income is the best way to make money online! There is a new way that we make a little extra money online, completely passively. It is called autosurfing.
All you need to get started with autosurfing is the internet and a computer. The idea is pretty simple. You login to one of the autosurfing sites (a list is down below) and you just open a tab that autosurfs websites. That is all! You do literally nothing else and you will be paid per minute for just having a browser tab open! Crazy right?
The way you make money is that opened browser tab surfs different websites automatically. Advertisers pay for this traffic and they give you some of the revenue that they generate. It sounds shady but it is a totally legit way for students to make some passive income. Every minute the program redirects you to a new website. We leave this on 24/7 (it doesn't slow our computer down).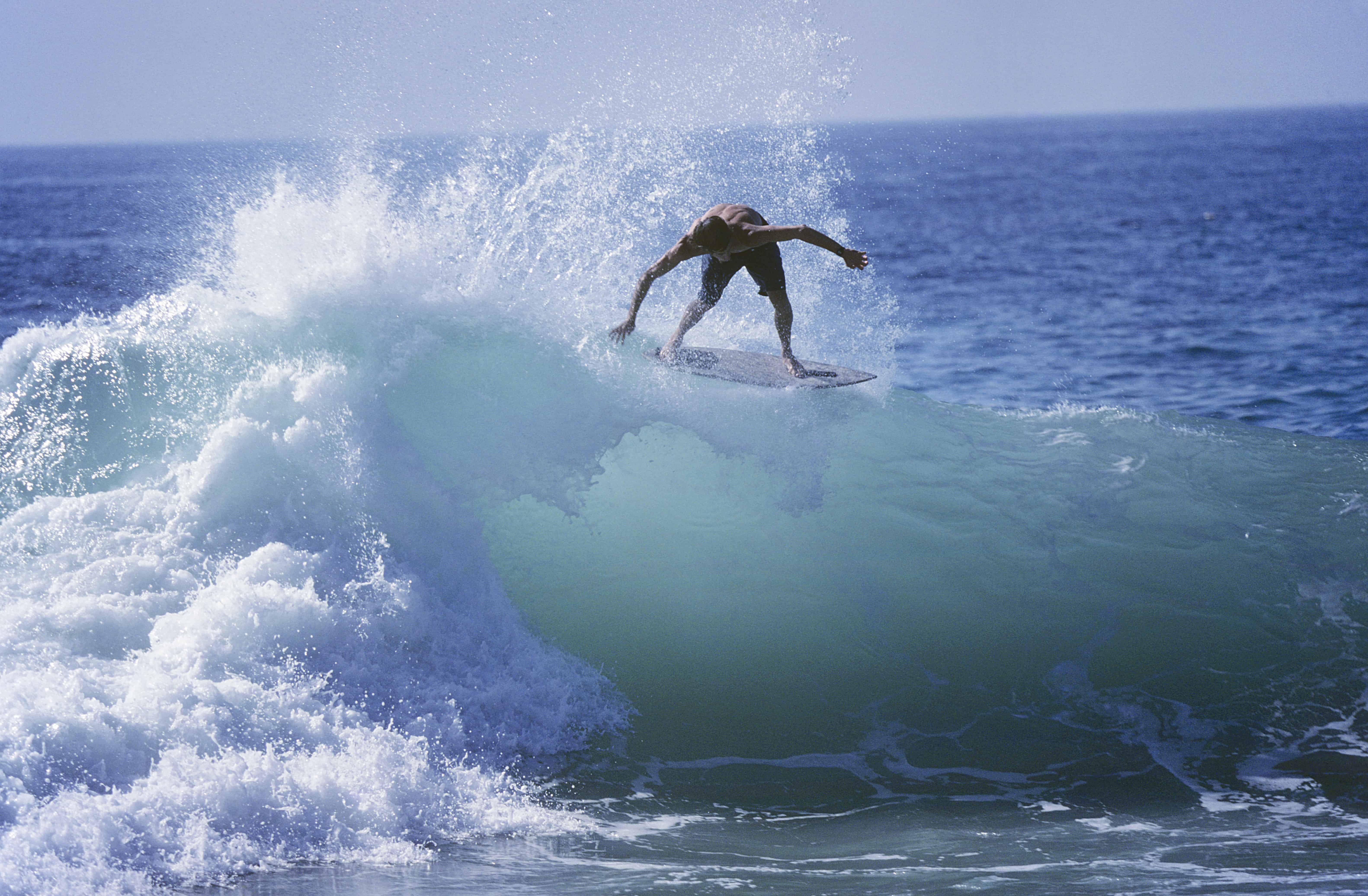 The coolest part is that you don't need to spend a dime or more than just a few minutes setting this up. This is the perfect passive income then? Well, there are some drawbacks…
The pay out rate is extremely low. The typical rate of pay is just $0.0001 to $0.0002 per minute that the browser is open. Just joining and running one autosurf site will only net you $5 – $10 per month. This is not bad considering you are doing NOTHING to earn that money. Many students just leave it running on their laptops 24 hours a day.
You can try to run multiple sites and amplify your earnings to a few hundred dollars per month. We haven't tried this yet, but there are plenty of reports of people making several hundred dollars a month on autopilot.
Here are a few of the best autosurf sites that we have tried:
1. www.cashmining.xyz. The pay is a typical rate of $0.0001 per minute. These guys were actually one of the first sites to offer autosurfing.
So you do need to run multiple sites simultaneously to make any significant amount of money. The sites will pay you via PayPal when you reach the minimum cash out thresholds. It is important to realize that these sites are a very new way to make money and the industry is still developing.
You should give autosurfing a try. You have nothing to lose and you might be able to setup a system that is basically a money tree!
#4 Start a Blog
We might be biased, but starting a blog is one of the best free online jobs for students without any investment required. Well, a few dollars for buying a domain and hosting it online are needed. But this tiny expense is negligible compared to the income potential.
Starting a blog is awesome and it can lead to a very passive source of income. Many bloggers are making 6-figures or even 7-figures a year. Some of these people (check out Michelle of Making Sense of Cents) are working part-time!
Many people (including us!) make money blogging by selling products, paid ads, sponsored posts and affiliate marketing.
If you think that a blog might be a great way for you to make some extra money, check out our step-by-step tutorial to starting a blog.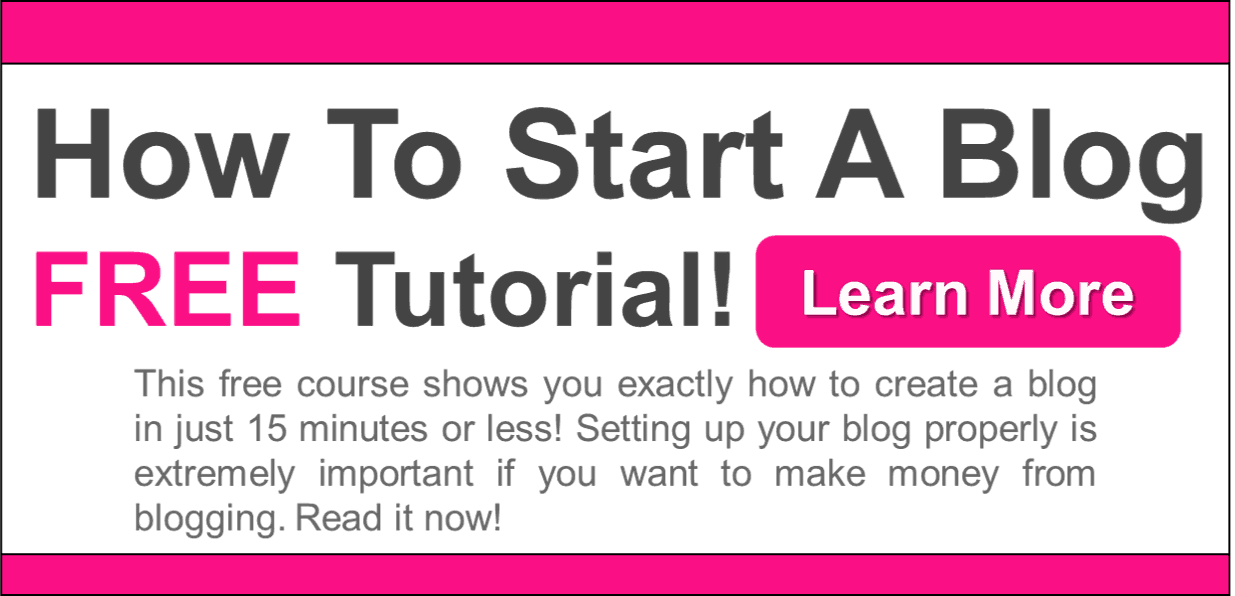 #5 Sell Your Photographs
Images are becoming more popular with the rise of Instagram and other social media sites. People are using great images for blog posts and so many other online content sources.
The pics have to be taken by someone and that someone can be you! You can sell photographs online for a pretty penny if you know where to look.
You can sell your photographs to stock photo sites, marketing agencies, bloggers and so many other businesses. A decent camera will really help you make more money quickly. But you don't need an expensive camera to make money – a good cell phone camera works well.
We use an editing program to lighten images for this blog and you will need a similar type of setup to fine tune your pictures.
If you post your pictures on a stock photo site, you will be paid a small fee for anyone that downloads them. It can be hard to compete for attention on stock photography sites because of the sheer volume of pictures. You can maximize your earning potential by uploading spectacular pictures that really stand out.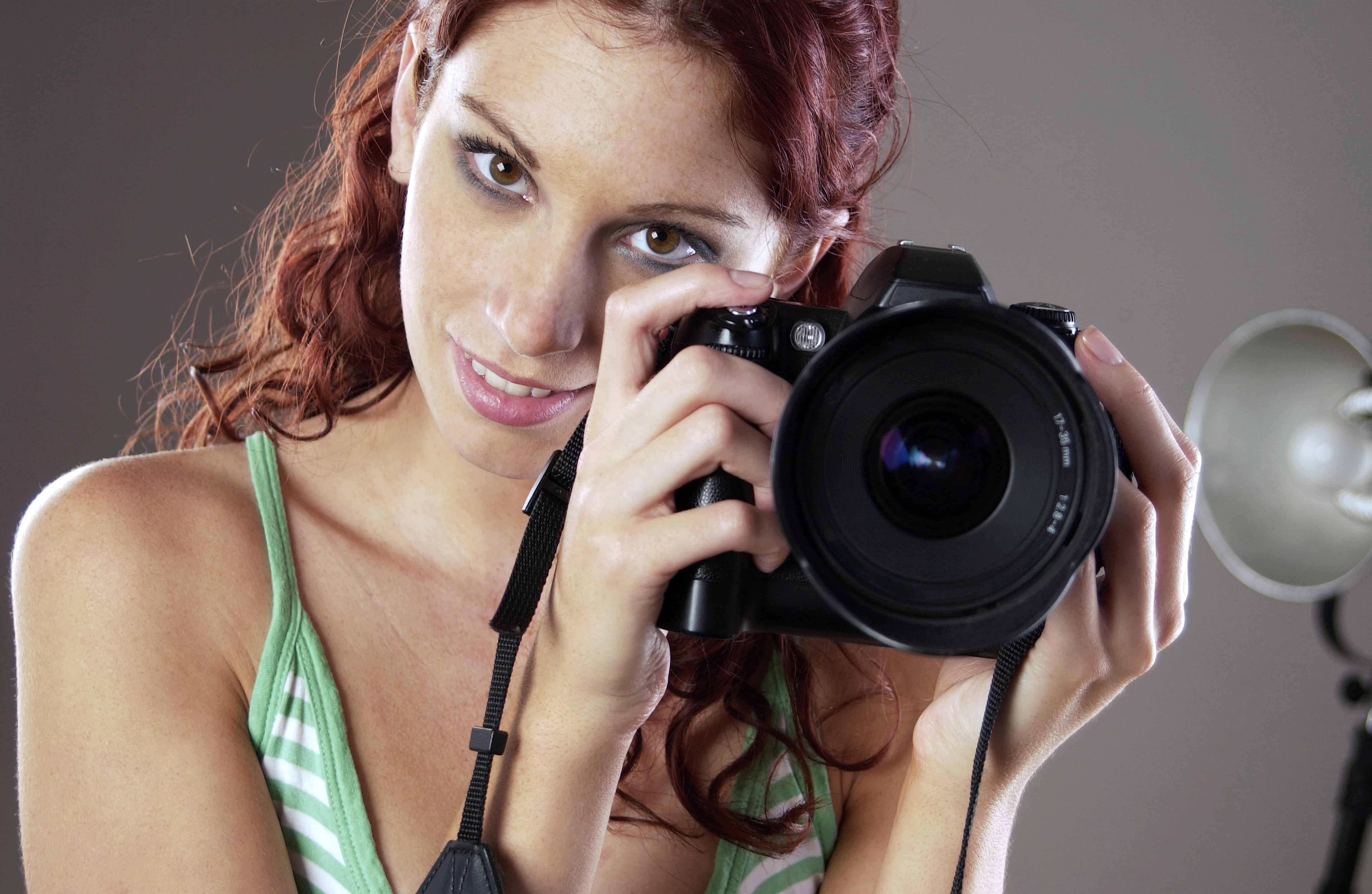 Learning to successfully sell photographs does take some time, but it can be one of the best free online jobs for students without any investment. Check out one of the best articles about how to sell your photos online for more info.
#6 Freelance Writer
Freelance writing is one of our favorite free online jobs for students without investment needed that we have found. Getting started can be 100% free and the pay can be pretty high – even when starting out. Now obviously, you need to have some writing ability to make money at this. But you DON'T need to be an Ernest Hemingway to make money writing (heck, we make money writing….if we can so can you!).
The difficult part of freelance writing is getting work. Building a reputation and writing portfolio can take time to achieve. But if you get momentum, you can start to make a lot of money (check out our article about Holly Johnson and how she makes $200,000 a year as a freelance writer).
One way that we recommend to get started is to join Facebook groups in the niche that you want to start writing for. We hire people from blogging Facebook groups all the time to write articles on personal finance for this blog. Offer to do the first article for an amazingly low rate to gain experience and ask for a testimonial.
What do we pay our freelance writers? Typically, we will pay a writer about $200 per article (1500+ words) depending on their experience. It is a pretty awesome way to make some extra money as a student from the comfort of your own home.
#7 Survey Taker
I had never heard of paid surveys until we started this site. I tried them out and they are actually a pretty cool way to make a few extra dollars while laying in bed…
We have been able to make a few hundred dollars extra every month with paid survey sites like Survey Junkie. You can sign up for a whole bunch of survey sites that all notify you when a paid survey opportunity becomes available.
You get paid for answering some market research questions that help companies to figure out which products are working and what their potential customers might want. They can be quite tedious but it is easy money.
Sometimes you can get a $5 bonus for signing up for survey sites. The surveys often only take 10 minutes and pay a dollar or two. You won't get rich doing these surveys, but you can make a little extra money during class…
#8 Virtual Assistant
One of the best free online jobs for students without investment is working as a virtual assistant. Virtual assistants are most often freelancers that provide services to businesses online (hence the virtual part!).
Here is a great free resource for you if you are considering becoming a virtual assistant.
You don't have to take any courses or have an advanced degree to become a successful virtual assistant. You can work from anywhere and help a lot of people while making up to about $100 per hour!
People hire virtual assistants for many different reasons. One common reason to hire a VA is to outsource some of the hard work to help a business grow. There is also another benefit for the employer – they don't have to pay payroll tax and go through all the costs associated with it.

Virtual assistants often perform the following tasks:

Email management
Social media management
Receptionist duties
Customer service
Website work
Recruitment
Slide show preparation
Commenting on blogs to promote your brand
This is just a small sample of the most common tasks that are often performed by virtual assistants.
#9 Graphic Designer
Graphic design can be one of the best online jobs for students to make some extra money. If you have a creative side, you might be able to make some great money working part-time as a graphic designer.
There are so many options from creating logos on Fiverr.com to starting your own product line on Etsy. You can sell graphic design templates or even create a course for other graphic design students.
Well designed graphics are extremely popular, especially on social media. Pinterest and Instagram both require graphic design and people are prepared to pay for it.
You can make a few dollars per graphic if you sell through Fiverr.com or Upwork.com. This can add up quickly and we know several graphic designers making $2000+ working part-time. This is a great way to earn money online without investment for students that have a creative flair.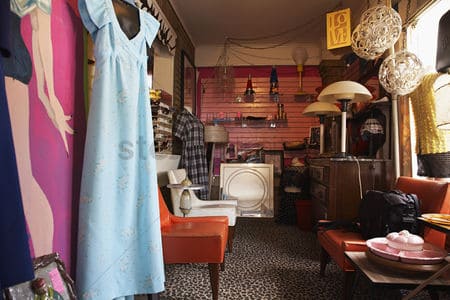 #10 Flea Market Flipper
Flea market flipping is our final suggestion for free online jobs for students without investment required. For this one though, a small amount of investment WILL be required!
Flipping is a term that describes purchasing an asset at a lower cost in one market and then selling it at a profit (for a higher price) in another market.
Everyone always thinks about making profits by flipping real estate. But the barrier for entry for this type of flipping is WAY to high for a typical college student to consider. However, you can make a few hundred dollars extra a week by flipping stuff that is much less expensive than real estate.
Many people are making money from purchasing items at yard sales, thrift stores and flea markets for almost nothing. They then sell the same items online for 5x what they paid for them!
Flea market flipping is a great way to earn money online without investment for students. The trick is to start buying and selling very low-cost items. We recommend finding t-shirts at thrift stores for about $1 each, then selling them online for $5 – $10. You can reinvest the profits and grow the business to flipping more expensive items.
Conclusions – Earn money online without investment for students

Hopefully these free online jobs for students without investment needed, will help you get through times of financial hardship (e.g. college!). We have tried to include a variety of different ways to earn money online and you might be quite surprised just how much you can make.
Good Luck!
Russell and Maleah
Related Articles – Earn money online without investment for students

10 Things to Flip for a Profit
These free online jobs for students without any investment can help you make some serious cash! Do you have a favorite? Give these ideas about how to earn money online without investment for students a try!