We have a guest post for you today from our friend Logan. Getting laid off from work can be extremely stressful. Here are 9 ways to pay your bills if you get laid off!
Bio: Logan Allec at Money Done Right is a proud CPA-turned-blogger. After spending nearly a decade in the corporate world helping big businesses save money, he now puts his personal finance expertise by helping everyday Americans — from college students to retirees — make, save, and invest more money.
Job loss is something many people face. There is never a good time to lose your job, but it can be especially challenging if you have major expenses or debts looming. If you are living paycheck to paycheck as it is, the loss of that paycheck can be devastating.
If you have been laid off, take a little bit of time to process your emotions first. Reacting to emotional news by making immediate financial decisions is not wise. It is okay to grieve the loss, and it is okay to even be a little angry.
Once you have worked through some of your immediate emotions, however, it is time to get to work on a new plan. Your bills are all still due, even if you don't have a paycheck to pay them with. Start looking for new jobs to apply for, dust off and refresh your resume, and think about what you are looking for in a new job. Reach out to your network of connections to see if anyone knows of an available job you would be a good fit for.
Unfortunately, finding a new job often takes some time. In the meantime, you need a plan to pay your bills and cover living expenses until you have a paycheck coming back in. Here are 9 ways to pay your bills after losing your job.
Disclosure: Please note that some of the links on this page are affiliate links. This means that we may earn a commission, at no cost to you, if you decide to make a purchase after clicking through the link. Please understand that we have experienced all of these companies, and we recommend them because they are helpful and useful, not because of the small commissions that we receive if you decide to buy something through our links. Please do not spend any money on these products unless you feel you need them.
SIDENOTE! INVESTING DIVA!
You are invited to
attend a free webinar
by my friend, Kiana Danial. She is a professor of Wealth Management at Baruch College in New York, and has a decade of experience in the forex, stocks and ETF markets.
In this exclusive free webinar, Kiana will reveal her personal secrets and the exact strategies she uses for her university students to:
– Make more in one day getting their money to work for THEM, than they can a MONTH working a 9-5 job.
– NOT having to stick to their screen and analyze the markets all the time
– Start with A LITTLE initial investment
*** Plus – You'll get A FREE copy of her trading hacks e-book just for signing up today!
There are very limited seats available so claim yours now!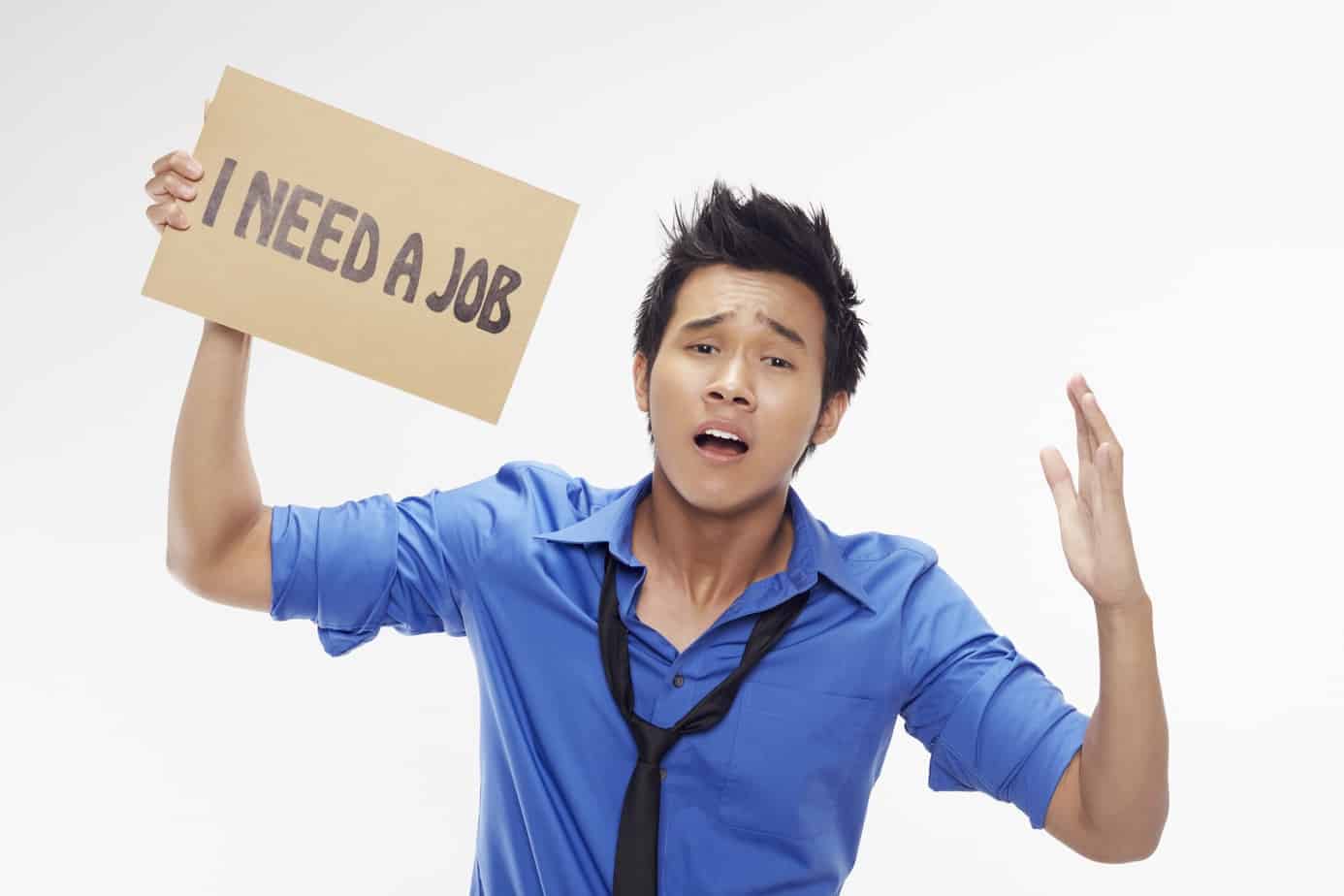 Create a bare-bones budget
The first financial step to take after losing your job is to strip your budget down to the basic necessities. Examine every line of your budget, and determine what is absolutely necessary, what you don't need, and where you could cut back.
The idea is to strip your budget down to what you absolutely need in order to pay your bills and survive. Expenses that are certainly fun but aren't necessary, like entertainment subscriptions, alcohol, or eating out, should be some of the first items to go. They may be hard things to let go of, especially in a difficult season of life, but the point right now is survival and can add them right back into your budget once you get back on your feet.
Once you have determined your bare-bones budget, this gives you a good idea of how much money you will need to find a way to earn. Having this number in mind will help you as you look for temporary work, a part time job, or a side hustle. It can also help you determine how long your emergency fund can sustain you.
Turn to your emergency fund
If you have an emergency fund, now might be the time to turn to it. If you have other ways to pay your bills, be sure to use them first. However, if you have no other way to meet your financial needs, a job loss is absolutely considered an emergency and is worthy of digging into your emergency fund for.
If you don't have an emergency fund, make that a priority when you get another job and have a steady income. Hopefully you won't face another layoff situation, but if you do, having an emergency fund can help alleviate some of the financial stress.
Stretch your dollars by hunting for deals
You may be used to going to the same grocery store and don't even pay much attention to how much you are paying for groceries. In a bare-bones budget situation, cutting back on your grocery bill can be a way to stretch the money you do have a little bit farther.
Hop online and explore the weekly ads of a few grocery stores near you. Some grocery store websites will even let you search for a specific item and find out how much it costs. This will give you a good idea of where you might be able to shop at to save money on certain grocery items.
It is important to realize that while one store might have the best prices on, say, produce, another store might have significantly better prices for meat and dairy. If the prices are just a few cents different, it may not be worth the extra time to make multiple stops. If the price difference is noticeable, however, get in the habit of knowing what stores have the lowest prices and shop at multiple stores.
Checking out weekly ads and looking for coupons is another way to save money on food. One store might not usually be the cheapest place to buy cheese, but if they have a huge sale, it could be an even better deal than what you are used to getting at another store. Shopping around does take some time and effort, but the savings can really add up.
Reach out to your creditors
Don't wait until you are late on your bills and don't have any possible way to pay them before reaching out to the companies you owe money to. Reach out to your creditors, landlord or mortgage company, and utility companies right away to explain your situation, emphasize your commitment to stay in good standing with them, and ask if they have any solutions for your situation.
While not often publicized, many creditors do have options they can work with you on in a time of urgent need. It certainly doesn't hurt to ask, and reaching out right away instead of waiting until it is almost too late sometimes means there are more options available.
Pick up a side hustle (or two)
Side hustles are a great way to earn extra money when you need it because many of them are extremely flexible. You have the freedom to work when you want, but also be able to schedule job interviews. You could even work a part time job and work a side hustle in addition to it.
There are plenty of side hustle options available. You can drive for a ride share company, do odd jobs for people to help them out around their house, make grocery runs for individuals who aren't able or don't want to go to the store themselves, deliver food, do freelance writing or photography, and more.
Related Articles
How to Become a Successful Virtual Assistant
How to Make Money Transcribing Video and Audio
How to Make Money Flipping Tickets Online
Look for temporary work
A temp agency can be a great place to find work to help you pay your bills until you can find a permanent job. Some temp jobs actually provide the opportunity to eventually turn into a permanent, full time job. The work may not be glamorous, and the working hours may not be ideal, but when you are facing a situation where you need money to pay your bills, temporary work is an option you should definitely explore.
Reach out to assistance programs
Losing your job can be a huge blow to your pride. Don't let that pride get in the way of asking for help, however. Assistance programs exist for hard times, and whether you ever thought you would be the one experiencing those hard times or not, you are. If you are running out of options and need to get food on the table or pay an important bill, reach out to assistance programs in your community.
When you are back on your feet, consider giving back to local assistance programs as a way of "paying them back" for the assistance they were able to provide you in your time of need. Whether you make a financial donation, donate your time, or give other resources, helping others in their time of need is an excellent way to express your gratitude for those who did the same for you.
Turn clutter into bill payments
One small benefit of getting laid off is you suddenly have more time on your hands. Use that time to be productive, and consider going through your house to look for items you can sell. Look for things you no longer use or want and determine whether or not they are worth enough to try selling them.
You could then try selling more valuable items online, via Craigslist, eBay, or Facebook Marketplace, then have a yard sale to turn your smaller things into a bit of cash as well. This is a win–win situation: your house will be a little cleaner as a result of your decluttering, and you will have some extra cash to help pay a few bills.
Turn to low interest credit as a last resort
Borrowing more money when you aren't sure when you will have income again should be an absolute last resort. If you borrow money, you of course have to pay it back and you may not have income again yet by the time that first payment is due.
If you do have to turn to credit, look for the lowest interest option possible. It can be tempting to turn to higher interest options that offer immediate relief, but those will backfire and cause you more financial stress long term.
Conclusions
Getting laid off is stressful and unfortunate. You do have options, however, to help you pay your bills and keep food on the table until you can find a steady job again.
Related Articles
Smart Ways to Eat Healthy Food on a Budget
6 Things to Do if You are in Your 40's with Now Retirement Savings