Check out how you can make $50 an hour with a paid mock jury side hustle online. Being part of a paid mock jury can be a very flexible way to make some extra income in your spare time.
Disclaimer: There are affiliate links on this page. This means that if you click through and purchase anything, I could possibly make a commission without adding any extra cost to you.
SIDENOTE! INVESTING DIVA!
You are invited to
attend a free webinar
by my friend, Kiana Danial. She is a professor of Wealth Management at Baruch College in New York, and has a decade of experience in the forex, stocks and ETF markets.
In this exclusive free webinar, Kiana will reveal her personal secrets and the exact strategies she uses for her university students to:
– Make more in one day getting their money to work for THEM, than they can a MONTH working a 9-5 job.
– NOT having to stick to their screen and analyze the markets all the time
– Start with A LITTLE initial investment
*** Plus – You'll get A FREE copy of her trading hacks e-book just for signing up today!
There are very limited seats available so claim yours now!
Have you heard of this idea? Making money by taking part in a mock jury as a side hustle? We know a few people that have made a few hundred dollars in a single day just by reading about court cases and giving some simple feedback on the case.
What is a Paid Mock Jury?
When lawyers are preparing a case, they have to pull together their case in so many different ways. They investigate, they interview and conduct research to try and get the best case possible.
One of the activities is that they practice presenting their case. They want to make sure that the presentation is smooth and shown in the most logical ways. They build their case and present it to a mock jury before they do it in the court.
A paid mock jury will give them constructive feedback on how strong the case is. They can provide a ton of valuable insights into the strength of the case, things like:
1. They can provide feedback on the strength of the presented evidence.
2. Is the case coherent and easy to understand?
Lawyers get paid A LOT. We have paid them $500 an hour before to prosecute patents and look into various things for us. The good news is that you can have them pay YOU (for once!) for being on a paid mock jury.
The rate of pay can be quite high ($50 per hour) but the work is very sporadic. A mock jury focus group is still a great way to make some extra money online. Many mock cases can be really interesting – remember they are REAL cases that will be in court eventually.
If you like watching real crime shows, you will most likely enjoy doing virtual juror work.
Most of our readers that are consistently making a full-time income working online are doing one of the following online businesses:
1. Freelance proofreading online is well paid ($100 per hour!).

You won't actually ever see the inside of a court room if you start a paid mock jury side hustle!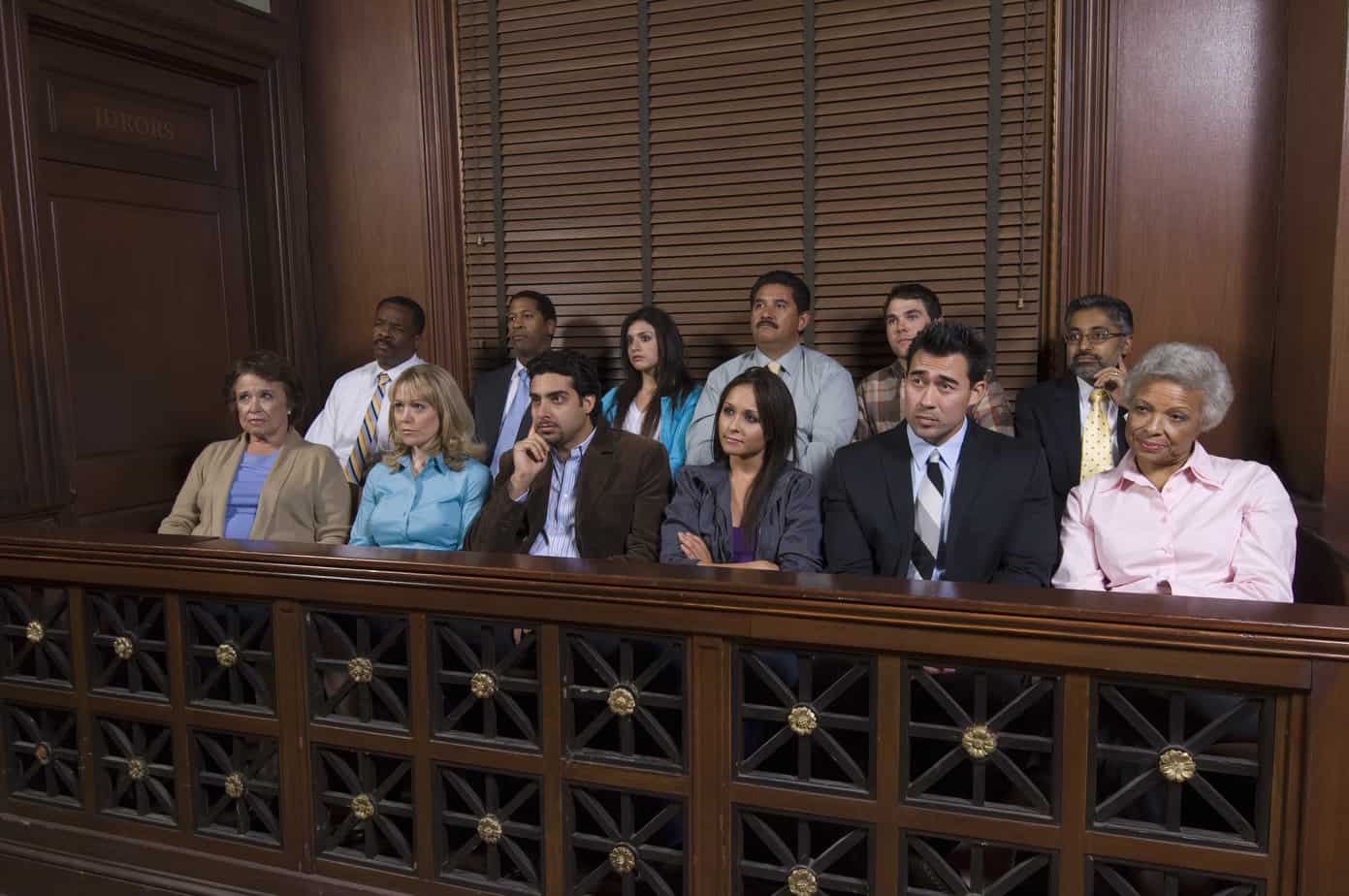 If you enjoy making some extra cash online, consider completing paid surveys on our favorite paid survey site for FREE.
Survey Junkie is 100% free to join and they offer many different types of surveys for you to earn money by completing them.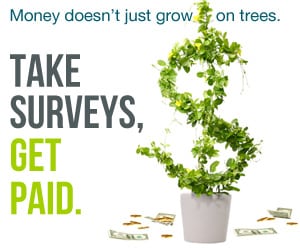 Disclosure: Bear in mind that some of the links in this post are affiliate links and if you go through them to make a purchase, I will earn a commission. Keep in mind that I link these companies and their products because of their quality and not because of the commission I receive from your purchases. The decision is yours, and whether or not you decide to buy something is completely up to you.
How to Start a Paid Mock Jury Side Hustle
A mock jury usually consists of about 12 – 50 people. The lawyer prepares the case and presents it to the jury by writing up a few case pages and sends it to the jurors to review.
Being on a paid mock jury is not difficult. You have to be prepared to listen or read the case that the lawyer presents to you. Depending on the case, this can take anywhere from 10 minutes to an hour or so.
Your job is to listen to all of the information presented to you and to keep an open mind about it. You will then share your opinion by giving the lawyer your feedback.
You log into a website and answer questions about the case. There is no right or wrong answers!
The time involved is never over an hour or so.
We want to show you a few places where you can go to sign up to become part of an online paid mock jury.
Paid Mock Juror Requirements
The exact requirements for participating in an online mock jury focus group vary depending on the demographic that the lawyers are looking for. To be selected for a particular case you have to fit in the correct demographic.
Here are a few of the other general requirements that most sites insist on:
1. Be over 18 years old.
2. You usually can't be a lawyer or work in the legal sector.
3. Many will not allow you to participate in the focus group if you are an insurance company rep.
4. You are not allowed to disclose any of the case details.
5. You have to be able to read and write.
6. You have to be a resident of the U.S.
You also need to be from the same area as the court that will be hearing the case. The amount of work that you get offered will depend on where you live. Obviously, a big city will have many more lawyers and cases that need reviewed by online paid jurors.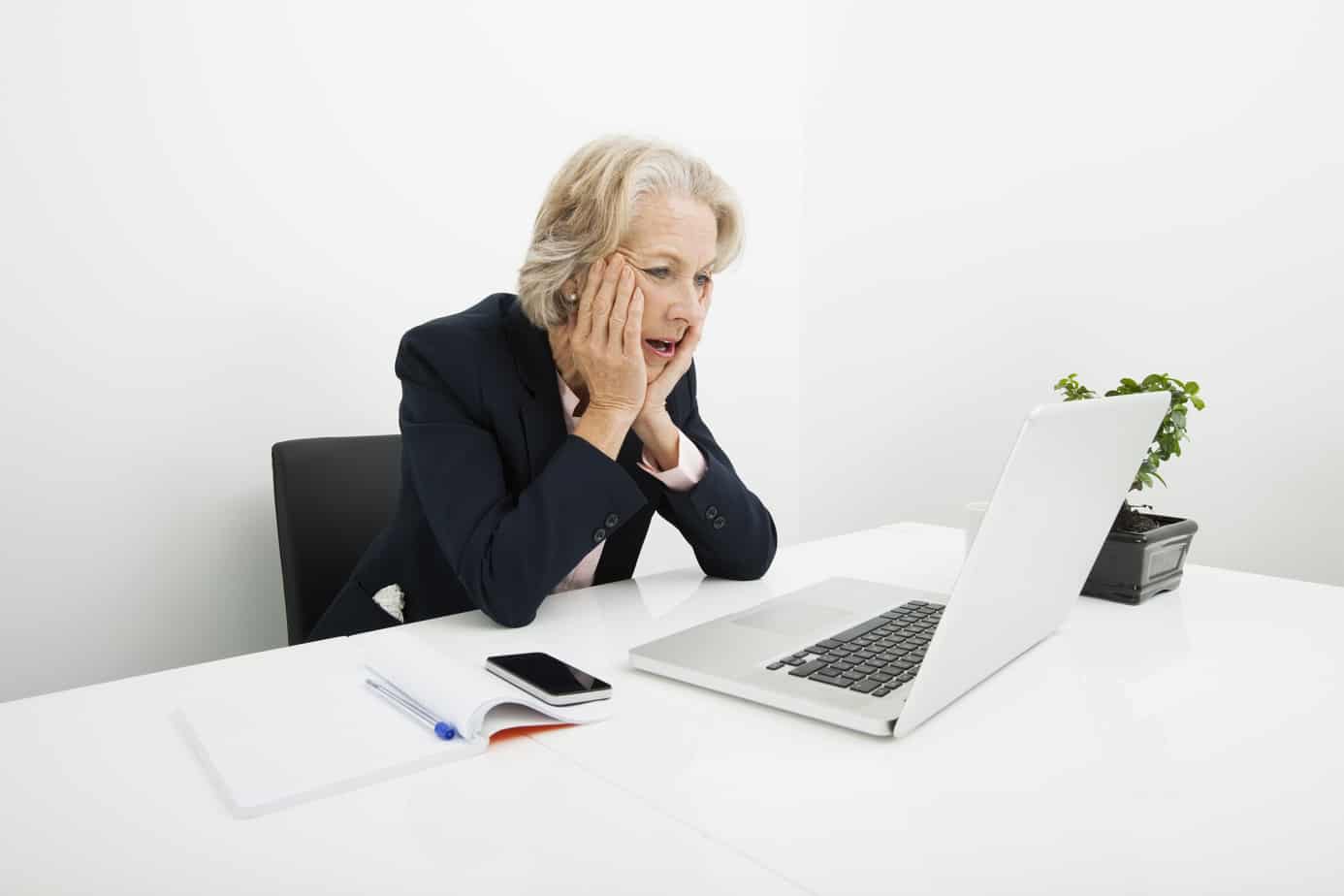 Places to Sign Up to Be a Paid Mock Juror
Here are some of our favorite websites that enable you to sign up and make some money online as a paid mock juror.
1) eJury.com
EJury is a great place to start out with a paid mock jury side hustle. It is not the highest paying site (typically $5 – $10 for 20 minutes of work).
2) OnlineVerdict.com
OnlineVerdict has some longer and higher paid work for mock jurors. They pay about $1 per minute and typically have cases that take 60 minutes to review. Unfortunately, they only send payment via check once a month.
3) VirtualJury.com
VirtualJury offers cases to review in the 30 – 60 mins range. Pay is a little lower for these cases (typically $5 – $20 per case). Their enrollment system is a little buggy and didn't work well for me.
4) JuryTest.net
JuryTest offers cases to review all over America. The sign-up process is quick and easy. Typically, they will email you when a case comes up in your area as well as informing you about the time required and the pay offered. Typically, cases will take 1-2 hours and pay up to $50.
5) JuryTalk.com
JuryTalk is another great site that offers 1 day mock jury feedback and focus group work. Their website is a bit outdated and doesn't fill you with confidence that they are a legit organization. However, we have found a few reviews that suggest that they are a legit company.
6) TrialJurors.com
TrialJurors is a site that recruits eligible jurors for mock trials and focus groups. The pay range is similar to the other sites on this list.
7) SignUpDirect.com
SignUpDirection is a little bit of a different site than the other ones on this list. They pay $100 if you are randomly selected to participate as a mock juror. But they require your physical attendance in your local area. The case work could take several hours to complete.
8) ResolutionResearch.com
ResolutionResearch is a site that offers legit mock juror side hustle opportunities. They also have a whole bunch of different survey sites that they promote where you can give feedback to companies about their products or services.
Paid Surveys in Other Niches
We have written extensively about paid survey opportunities. Our favorite site is called Survey Junkie. You can make some extra money every day by completing surveys.
We love Survey Junkie and Qmee (they pay out instantly to PayPal with no minimum balance required). You can read more about other paid survey sites that we have used to make extra cash.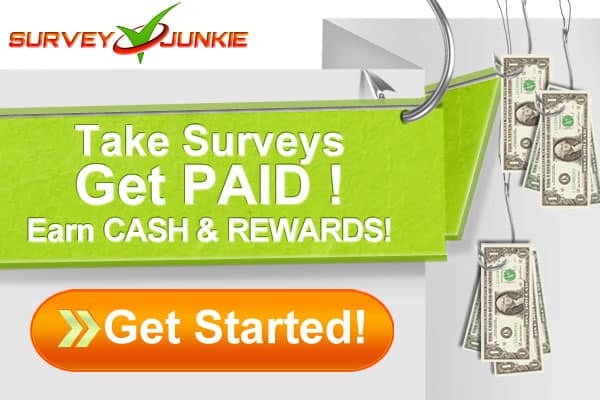 There are quite a few more paid mock jury sites that you can find online. One thing to remember is that none of these types of sites require you to pay anything to sign up. There are a few scammy sites out there that ask people to pay them – run away from these fake sites!
If you want to maximize your earnings, then you should probably sign up for as many of the paid jury sites as possible.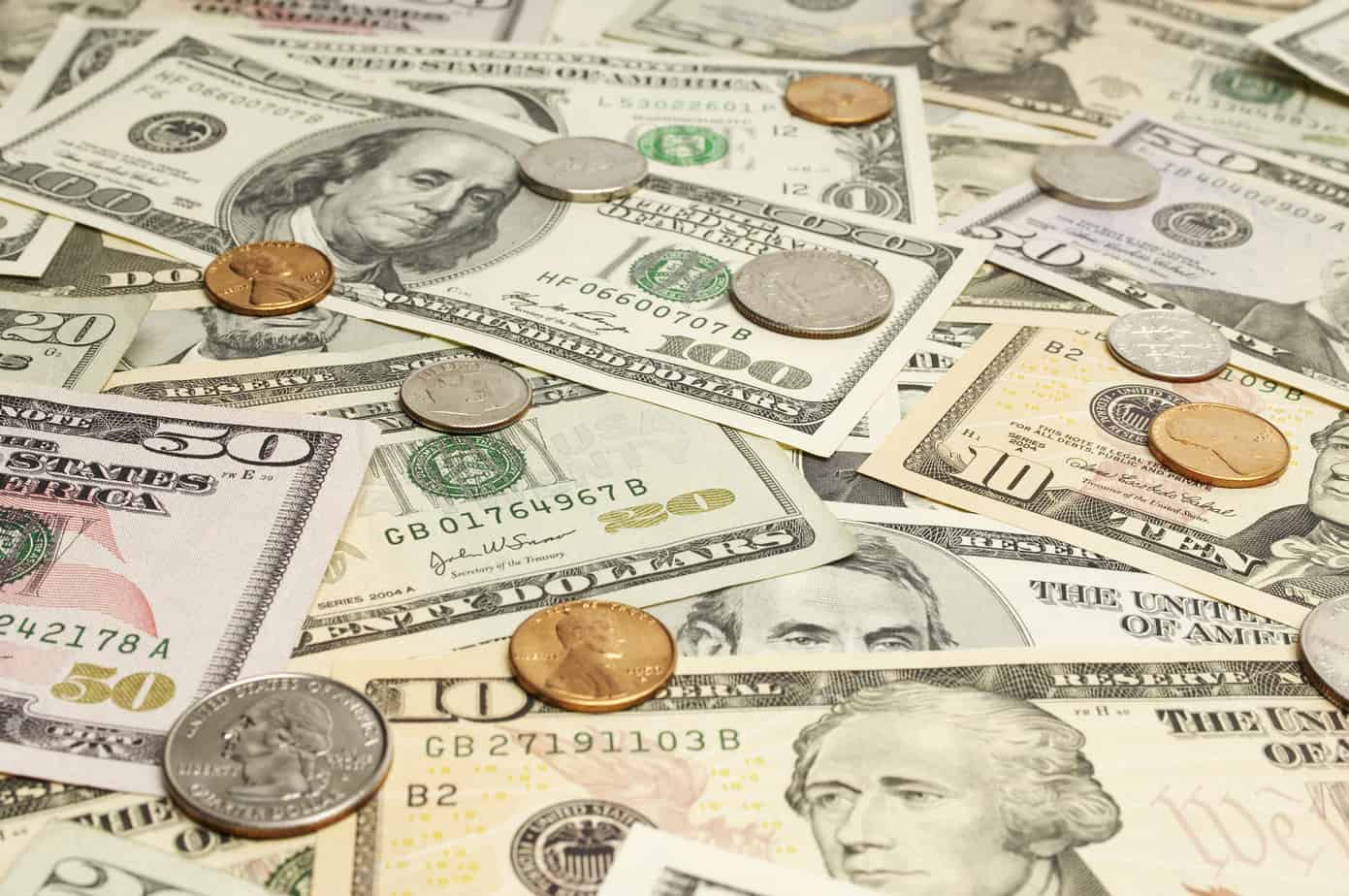 When Will You Get Paid?
Most paid mock jury sites will pay you within a week of submitting your feedback about the case. The payment is made via PayPal or check.
The pay for giving an hour of your time in a mock jury focus group is much higher than you get on a REAL jury! Almost 10 times higher.
The biggest downside?
It is difficult to actually get work. I don't know if it is just my demographic or where we live, but we rarely get any cases sent to us!
Conclusions – Paid Mock Jury Side Hustle Online
Starting a paid mock jury side hustle online can be a really fun way to make some extra money. As long as you realize that being part of a paid mock jury will never become a full-time income. You can combine this virtual jury side hustle with others that are also offer sporadic work hours (e.g. user testing websites).
We love true crime and virtual jury focus groups offer an exciting way to get involved with real cases before they go to court. The requirements for participating tend to be a little strict and there seems to be a lack of opportunities for non-US citizens.
Have you tried paid online jury focus groups? Let us know about your experiences in the comments below.
Good Luck!
Russell and Maleah
Related Articles
The best ESL side hustle jobs online
High paying side hustles for single parents
How to make money instantly online
How to make money freelance writing and traveling
How to earn money on Google for FREE!
So, are you going to start making $50 an hour with a paid mock jury side hustle online? Being part of a paid mock jury can be a very flexible way to make some extra income in your spare time.