If you are looking for the best online jobs for introverts that pay well, you will find some awesome

unconventional jobs that pay well

in this article. Read on for some awesome high paying jobs for introverts!

Many introverts (including my wife and I) prefer to work online. Introverts often prefer to work online jobs or businesses because we need time alone to be productive. We don't draw energy from being surrounded by people the way that extroverts do.
We really love people it is just that we tend to be comfortable in small groups or even just one-on-one interactions. Most introverts do not like having a boss or a lot of people working with them. Part of this might be that we tend towards shyness and really only feel comfortable with people that we know really well.
Online and remote jobs can be really great for the introvert. I am so much more productive working online than I ever was in a conventional work environment. My energy is much higher when I am focused on building my online businesses as a solopreneur!
The best online jobs for introverts pay well, but many are not well-suited for us. For example, it is not ideal for introverts to spend time on the phone talking to strangers. Don't even get me started on the stress that face-to-face calls via video conferencing causes.
Thankfully, the best online jobs for introverts pay well AND do not involve face-to-face contact with people. Here are our favorite ways to make money online that introverts can thrive at.
Disclosure: Please note that some of the links on this page are affiliate links. This means that we may earn a commission, at no cost to you, if you decide to make a purchase after clicking through the link. Please understand that we have experienced all of these companies, and we recommend them because they are helpful and useful, not because of the small commissions that we receive if you decide to buy something through our links. Please do not spend any money on these products unless you feel you need them or that they will help you. These are unconventional jobs that pay well and high paying jobs for introverts but we can't promise anything!

SIDENOTE! INVESTING DIVA!
You are invited to
attend a free webinar
by my friend, Kiana Danial. She is a professor of Wealth Management at Baruch College in New York, and has a decade of experience in the forex, stocks and ETF markets.
In this exclusive free webinar, Kiana will reveal her personal secrets and the exact strategies she uses for her university students to:
– Make more in one day getting their money to work for THEM, than they can a MONTH working a 9-5 job.
– NOT having to stick to their screen and analyze the markets all the time
– Start with A LITTLE initial investment
*** Plus – You'll get A FREE copy of her trading hacks e-book just for signing up today!
There are very limited seats available so claim yours now!
The best online jobs for introverts that pay well
#1 Online proofreading
As an introvert I am most comfortable communicating with people via email. Online proofreading is one of the best online jobs for introverts that pay well but also allows you to do business primarily through email. Proofreading is one of the most unconventional jobs that pay well.
Proofreading is usually the final stage when someone is publishing a document. Proofreaders check through a document for errors in punctuation and grammar. The goal is to spot any errors and to put a fine finishing polish on the document.
Online proofreading has grown massively over the last few years thanks to the explosion of online media like eBooks and blog posts.
Most people already know if proofreading is right for them! Normally they are people that spot errors in everything and the errors actually annoy them.
Most companies that hire proofreaders require you to have some experience. The best way for introverts to make money with freelance proofreading is to start their own freelance proofreading business. You do not need an English degree or any other qualification to get started with this and the pay can be quite good. I have friends that make $20 – $100 per hour as a freelance online proofreader.
Other Proofreading Articles for You
Elizabeth's story about her success with her freelance proofreading business
Stephanie's freelance proofreading success story
Best proofreading jobs for beginners
Proofread Anywhere – Drew's story
#2 Freelance Writing – one of the best high paying jobs for introverts

I love freelance writing! You can write from anywhere and there is no face-to-face interaction with people. Freelance writing can be one of the best online jobs for introverts that pay well – one woman I know makes $200,000 a year with freelance writing! You can read more about her story here.
She even has an awesome course to teach inspiring freelance writers how she makes so much money freelance writing! She is the exception, most freelance writers will not make as much as Holly. But you can make a good full-time living with it. I regularly pay writers many hundreds of dollars to write articles for my blogs.
Holly also has a free online workshop where you can learn more about her story and some of the basic skills you will need to become a successful freelance writer.
Check out the free online freelance writing workshop here.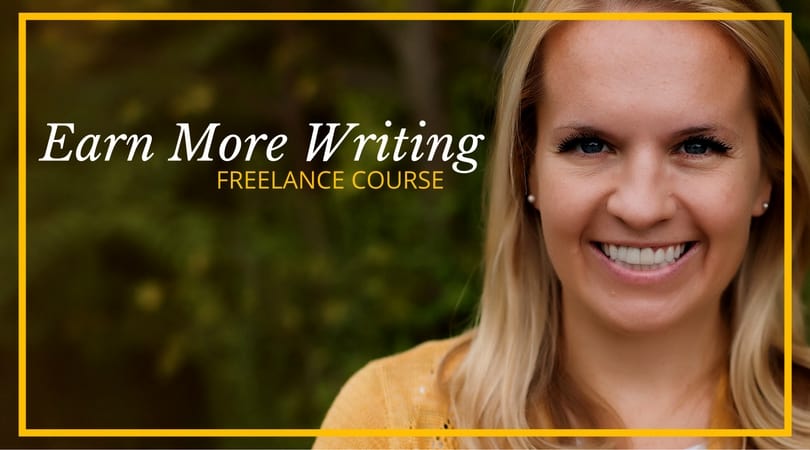 All that you really need to start freelance writing is the ability to write well. Writing is a skill that improves with practice, so don't worry too much if you are not that smooth to start with. If you want to get some experience writing without having to worry about satisfying clients – start on the next way to make money on this list!
Freelance writing is one of the surprising and unconventional jobs that pay well.
#3 Blogging and Affiliate Marketing
Maleah and I have made a lot of money with blogging. But does this mean that it is the right way for other introverts to make money online? Blogging takes a lot of work and time so it is not ideal for people that need money fast. If you have a driven personality and prepared to learn, invest and sacrifice for the long run then blogging may well be for you!
Blogging can be very fun and you can really help people. There is also a lot of money to be made blogging (we currently make about $17,000 a month with just a few hours a week of work). There are so many ways to monetize a blog including:
Selling other people's products for a commission.
Selling your own digital products.
Displaying ads on your site.
Sponsored posts
There are so many ways to make money with a blog. You really are limited only by your imagination. But I want to be frank – it can take a year or more to see significant income from a blog. Most people give up before they actually make any money.
The rewards can be HUGE though. You can end up making more in a month than most people make in a year. Plus the income can be very passive, which means that once you do the work, it continues to make money for you well into the future – with no extra work from you!
If you would like to get started with a blog, check out our step-by-step tutorial that shows you how to get a domain name and setup a WordPress blog for the lowest possible cost.
We personally get massive amounts of satisfaction with blogging, knowing that we are giving people information that can change their lives for the better.
We make most of our money with affiliate marketing where we partner with companies that pay us a commission when a reader buys something through one of our links. We only promote helpful products we actually use and KNOW will benefit our readers. This is a win-win for both us and you! Blogging is one of our favorite unconventional jobs that pay well. How well? Some people make over a million dollars a year!
Wealthy Affiliate
On that note, you should check out Wealthy Affiliate. They offer comprehensive training in how to setup a blog and make money from it. They even offer a free blog so that you can get started with no financial obligation to see if you like it! The community of experienced bloggers and affiliate marketers have been so helpful to us, especially when we got started.
They have so many courses and help available to get you going and making money ASAP. Below is a table with everything you can get with both the FREE and premium membership options.
If you click on the starter membership column then you will be redirected to the site for more information and sign-up process.
#4 Audio Transcription

If you are an accurate listener and typist, you might like to consider audio transcribing. Basically, you listen to an audio file and type out what you hear as a permanent written record. This can be done for many different clients but often it is an interview for a reporter.
This sounds easy but it takes practice and not everyone is cut out for transcription. However, if you are a great listener and fast at typing – a career as an online freelance transcriber might be great for you. Transcribing is an acquired skill and it is best learned from an expert or a good course (here is a free mini guide).
So does transcription pay well? It depends on a lot of things! Typically, the best companies will pay you $1 -$2 per audio minute but if the audio is poor quality it will take you much longer. Sometimes companies will reflect the difficulty in the rate of pay – but not always.
One of the best companies that we have come across for transcription jobs is this one. They require you to do a short test to demonstrate that you are accurate in transcribing audio. Transcribing is one of the most unconventional jobs that pay well if you are good at it.
#5 Virtual Assistant
Introverts don't make the best personal assistants in the real world, but they can excel as VIRTUAL assistants! A virtual assistant never needs to talk to people directly! Many of my online friends make money as online virtual assistants and they do a variety of different jobs for people including:
Online social media management
Email management
Bookkeeping
Online research for reporters, bloggers and authors
Database management
Proofreading
Freelance writing
Basically anything that you can think of that can be done online!
Typically, virtual assistants start out at a pay rate of about $15 per hour. This can rapidly increase to $50 per hour or more. It helps to have specific niche skills that increase the value of your service. Introverts do well with this type of job as long as there is no need for conference call meetings etc.
My friend Drew started as a virtual assistant a year or so ago. He is a full-time student but he is already making $40,000 a year with his side hustle! He offers a wide variety of virtual assistant services from the list above.
If you would like to learn more about becoming a virtual assistant, check out some of the free resources here for more information. VAing is one of the best high paying jobs for introverts – if you know how to do it!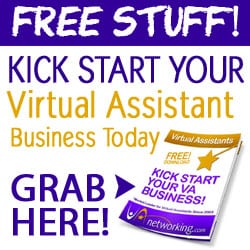 Apparently, there are only a few thousand virtual assistants in the US which makes it one of the most unusual unconventional jobs that pay well.
#6 Paid Surveys
You might have heard about free surveys that ask you questions and then pay you for your time. Companies gain valuable information from these surveys and it can even guide the development of future products! They are more than happy to pay money to make sure that they get accurate information from their consumers.
Introverts do well with paid surveys. But it is not a road to riches! You can make a few hundred dollars a month with paid surveys but unless you love doing them, it will be a tedious task. I have included them here because they are very popular for people to do at home.
If you want to try a few paid surveys, be sure to only try the legitimate sites (list below). You do not want to waste your time completing surveys that will never pay you! We suggest that you use paid surveys as a way to supplement your income and not as a primary income source.
This being said, you can get close to making a similar hourly rate with paid surveys as you would with an entry level job! Here are our favorite three paid survey sites that we have fully vetted and used extensively. We promise you will NOT waste your time with these top survey sites.
1. Survey Junkie – signup free here.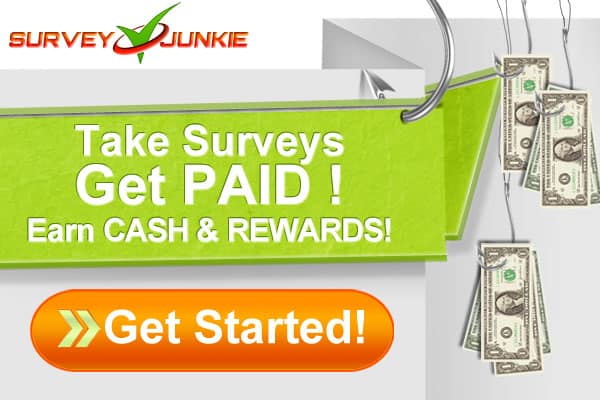 We love Survey Junkie! You can read our full review here about our experience testing out Survey Junkie. You will find the best, quickest and highest paying surveys with Survey Junkie.
2. Swagbucks – signup free here and get a bonus! (be sure to confirm your email when you signup)

We love Swagbucks! You can make money with paid surveys, watching videos and even playing games! They have a special search engine function that will pay you for using it as your primary internet search engine. They even have cashback deals – Swagbucks is soooo much more than just a paid survey site.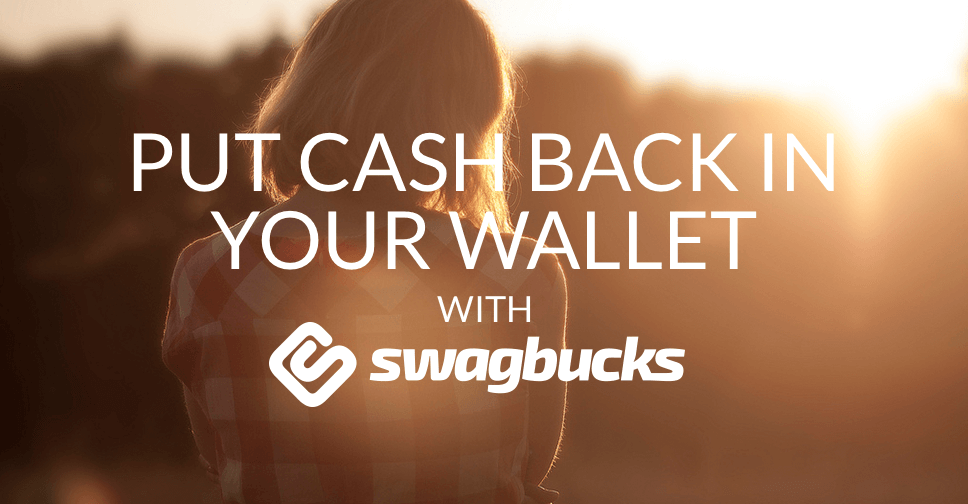 3. Vindale Research – signup for free here.
We love Vindale Research. They have some of the shortest paid surveys and the pay rate is pretty good. They are pretty good if you just want to make a little extra cash from your couch.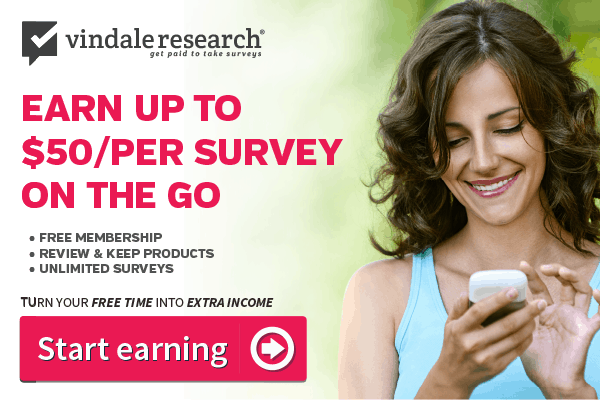 We advocate starting online businesses as the best way to make money online as an introvert. But paid surveys offer a much faster way for you to make a little extra cash online.
#7 Stock Trading – The best online jobs for introverts that pay well are the riskiest!

We have left the best for last. Maleah and I got started in 2014 with online entrepreneurship by learning to trade stocks. We learned from a millionaire stock trader called Jason Bond.
Maleah and I paid off our student loan debt from stock trading profits! Trading can be risky but with the right mentor it can be much less risky than you might think. There are many techniques that you can to help minimize risk and maximize your profits.
You can get started stock trading with $500 – this article explains how this is possible! So if you are looking for a job that you can do from home and make an unlimited income from, be sure to consider stock trading! Stock trading is one of the riskiest unconventional jobs that pay well!
Here are some reviews and articles that you might find useful to read through to inspire you and see what types of education services are out there to help you learn to trade stocks.
Conclusions –

unconventional jobs that pay well



Making money online is primarily a 'faceless' process, which makes it perfect for introverts to make money. The best online jobs for introverts that pay well are usually freelance businesses that you can do from home. If you work hard on building these businesses, you can enjoy recurring income long into the future.
Good Luck,
Russell and Maleah
Related Articles – More high paying jobs for introverts

8 Best Paying Work at Home Jobs for Introverts
What are some surveys that actually pay you?
How to make money online for free
The 5 best paid online surveys
Pennyhoarder best paid surveys
Hopefully you enjoyed this article about the best online jobs for introverts that pay well! Let us know if you have other good ideas. High paying jobs for introverts are not too difficult to find if you know where to look.