Book Arbitrage Profits By Luke Sample and Jon Shugart Review
Disclosure: Please note that some of the links on this page are affiliate links. This means that we may earn a commission, at no cost to you, if you decide to make a purchase after clicking through the link. This Book Arbitrage Profit System review is my honest opinion.

What is Book Arbitrage Profits?
Book Arbitrage Profits is a complete software and training system that teaches people how to grow an Ecommerce online business from scratch.
I joined the Book Profits program so I thought i'd do a detailed review of the program.

FREE BOOK about Book flipping on Amazon for PROFITS!
Here is a free book all about how to find cheap eBooks on Amazon and then resell them on Amazon for a profit!
Another possible business opportunity……
Book Arbitrage Profit System Review: It's All About Textbooks
They teach how to leverage the high margin textbook niche ($20 Billion per year market), along with other in-demand books, all on the back of Amazon.com.
Buying textbooks at a low price and reselling them for a higher price, but never having physical ownership of a single book.
This is called arbitrage. Basically buying and selling books that you never have in your possession.
Watching the webinar will help when you see Jon and Luke demonstrate it.
How Much Money Can You Make Flipping Books?
The goal is to make $20+ profits per book. The huge advantage with this program though is that they teach you how to SCALE so that you are selling hundreds of books with minimal work.
There are students of Book Profits that are doing tens of thousands of dollars a month in profit using the program and working hard.

This guy recently made $100,000+ in profits from following the program! Starting with no money in less than a year!?

Watch the FREE Webinar carefully so that you understand what is involved with the book arbitrage business.

The free webinar is amazing and they really blow your mind with some info you don't know about Amazon and the book selling business!
They even show their exact method that they teach, use and their students use to make full-time incomes selling books online. They even do a full demonstration of the program for you so you know what you are getting into before you buy.
What Exactly is Book Arbitrage: Flipping Books for Profits
The business idea is very simple.
Buy books cheaply from third part sellers on Amazon then sell at a higher price as an Amazon Prime Seller.
People will pay more to buy from an Amazon Prime seller! Often they won't even be shown books from non-prime Amazon sellers.
It sounds simple, but it is not EASY unless you have a great training course where top sellers show you how to avoid the pitfalls!
Book Arbitrage Making Money Buying and Selling Books
Why is Amazon book arbitrage one of the BEST businesses to start?
– Very low startup costs (no ads)
– Very simple idea that leverages Amazon (one of the most trusted companies in the world!)
– Easy to do from home
– No website needed
– You DON'T need to even need to see a book! You can outsource so much of the business!
– Never actually taking physical ownership of a book

– Income is scalable with many people making 5-figures or more per month!
– Long term and sustainable business
FREE BOOK about Book flipping on Amazon for PROFITS!
Here is a free book all about how to find cheap eBooks on Amazon and then resell them on Amazon for a profit!
Founders Jon Shugart and Luke Sample
Both Jon and Luke founded Textbook Money and then upgraded their training and software in to the Book Arbitrage Profits Program.
These guys are the real deal! They do an amazing job running this community and course.
Jon Shugart, CEO of Book Profits, obtained his Bachelor of Science in mathematics with honors from North Georgia College & University. Mr. Shugart received his Masters of Education Leadership from the University of Southern Mississippi.
Jon is passionate about improving the lives of his customers by showing them how to make their own businesses.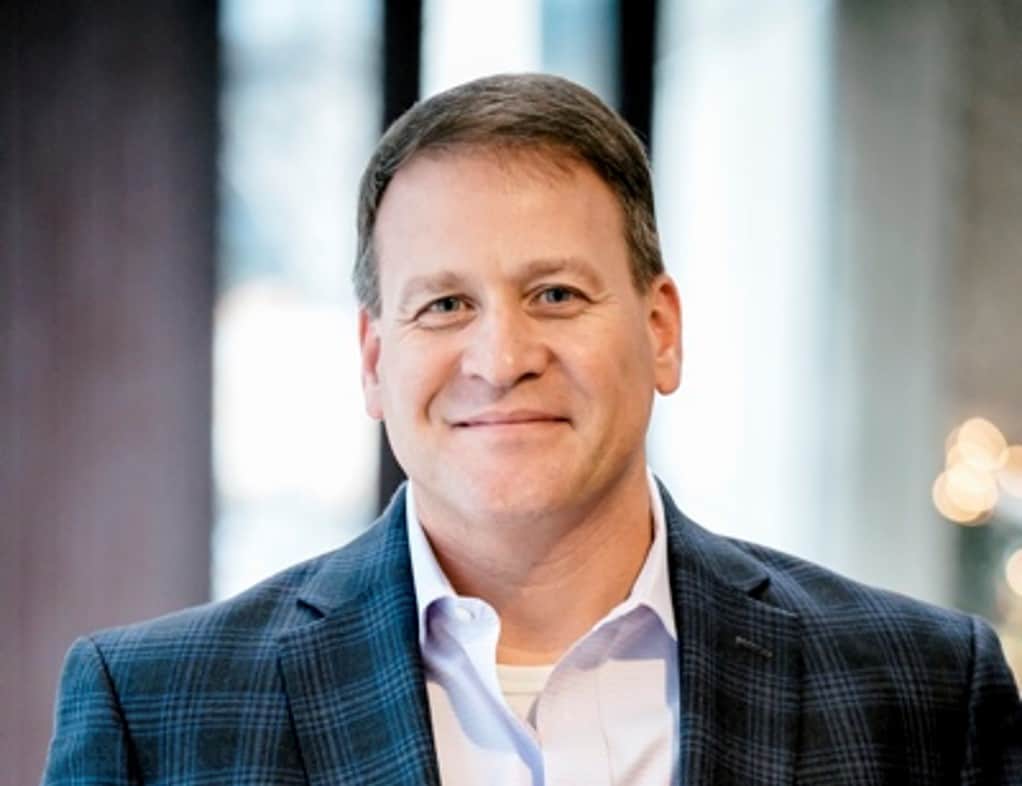 Book Arbitrage Profit System Review: Luke Sample
Luke is a multi-millionaire entrepreneur that has helped thousands of people in a variety of industries to become self-made millionaires. Most recently he has partnered with Jon to teach people how to profit from reselling books on Amazon.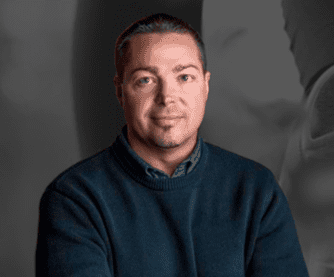 Book Arbitrage Profits Overview
You get a LOT of tools, trainings and resources with this program. A lot.
Here is a screenshot of the members page with the different sections. Each section provides amazing value and content.
I will go through each section in a bit, I just wanted to give you an overview first.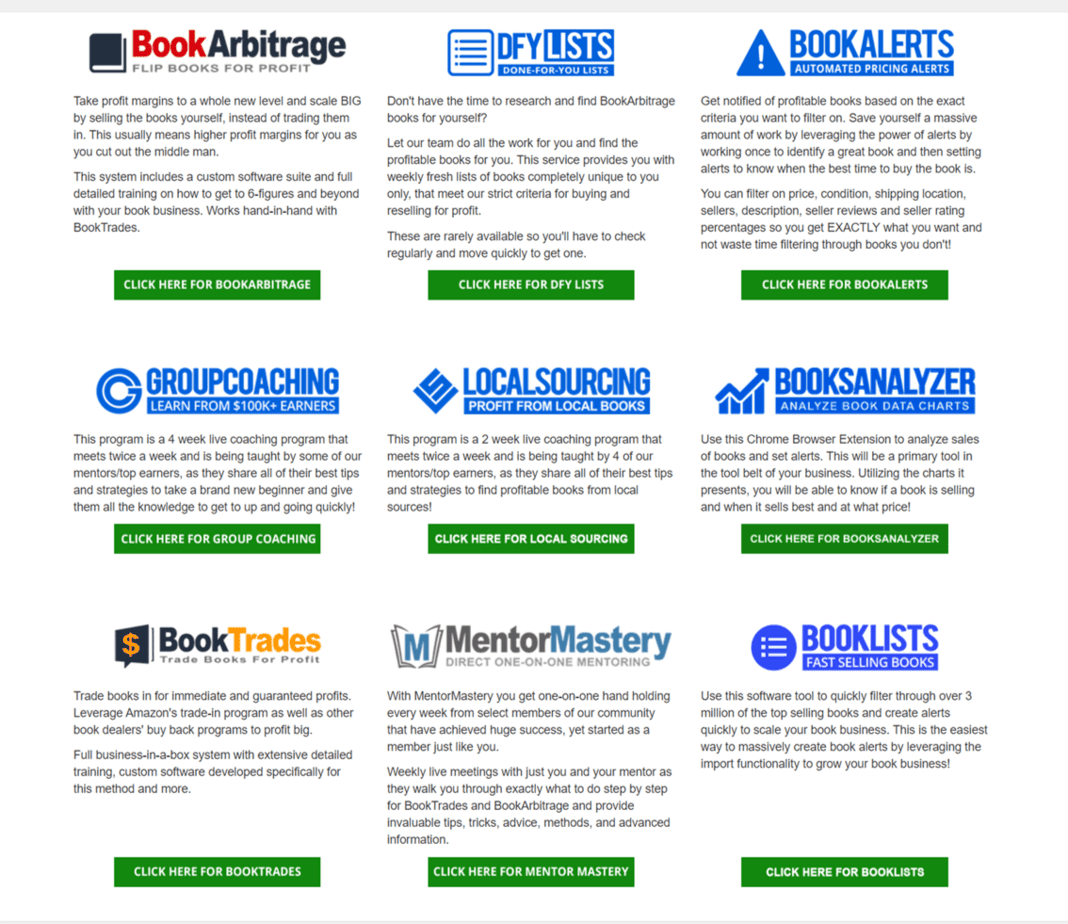 Book Arbitrage Profit System Review: Book Arbitrage Training
The goal of the Book Arbitrage Profits program is to give you a full training, support network and tools to be able to setup a successful book flipping business. The goal is to buy and sell FAST while having no real inventory in your house!
The first major part of the service is the extensive training.
It is NOT the only part of the program though! Not by a long stretch.
The course uses high quality video tutorials to teach the basics. Paul is occasionally funny….
Paul teaches you the methods he used as a student of this course. Yup, he was one of the first students to find success with Book Arbitrage.
When I log in to the members dashboard there is always a new 'congrats!' type of post like the one below…..motivating!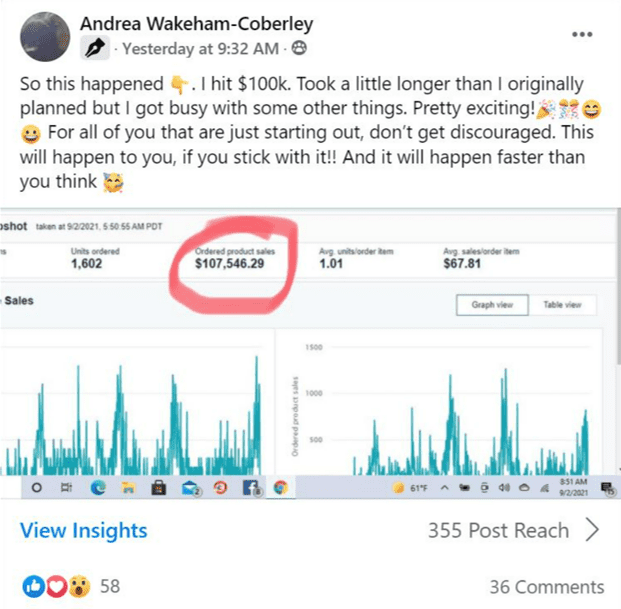 Training Module Overviews
Module 1. Overview.Will Amazon allow you to sell the book? Will the book I buy sell and will it sell quickly? Will I make a profit?
Module 2. International buyers/sellers advice. This is important because the rules for Amazon selling are different for countries outside of the USA.
Module 3. Video on setting up your Amazon sellers account. Very useful tips and tricks! This video could probably save you a lot of pain. Practical tips and tricks on how to avoid being thrown in Amazon jail. Some good basic business advice as well.
Here is a complete list from members area of the site with all the modules. Each module is broken down with a 10-20 min video lesson in each section within the module.
The course is full of examples and each video has a nice summary section at the end.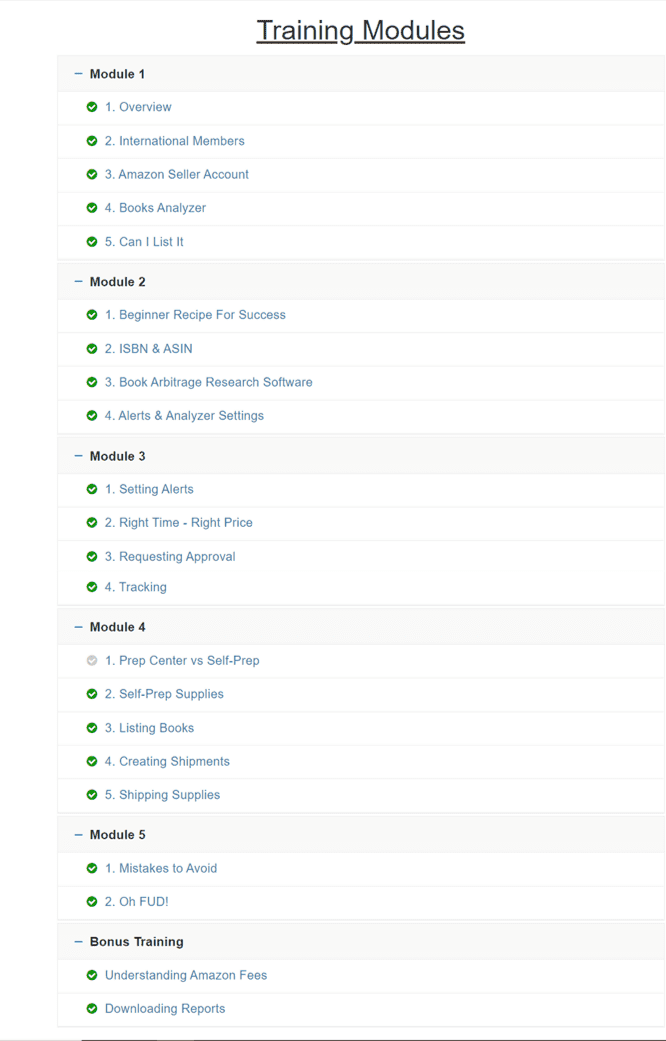 The course taught me a lot about this book selling business.
In particular I was excited to find out how I could automate this entire business and barely do any work!
This is possible via a
Book Prep service
(there is a whole module on these and how to automate your entire business!).
Book Arbitrage Search Tool
This tool is a big part of what you are paying for with this program. It's a simple Google Chrome extension that does a lot of the work for you. They train you pretty well on how to use it.
FREE BOOK about Book flipping on Amazon for PROFITS!
Here is a free book all about how to find cheap eBooks on Amazon and then resell them on Amazon for a profit!
Book Arbitrage Profit System Review: Facebook Group

The Facebook Group support is amazing. Nothing beats Facebook groups for these private programs. You get to meet all your fellow subscribers and exchange valuable knowledge.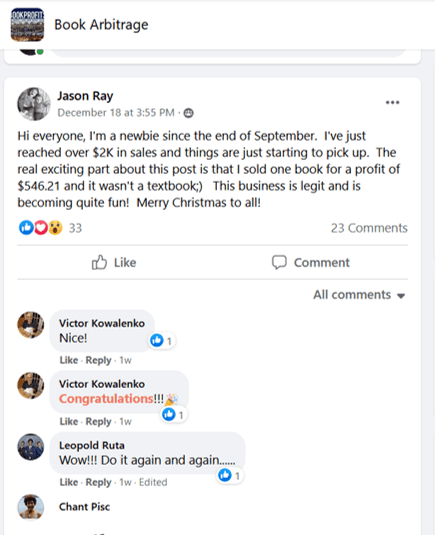 Weekly Coaching Calls
Jon and Luke sometimes show up to join these coaching calls but they are usually conducted by other staff members. Great resource.
Support Service

They have a great support service. The staff can help you figure out what you might be doing wrong with the software etc. Responsive and helpful.

The more books you buy and then sell, the more money you will likely make.
Just start with $50 or $100 and see if you can sell the books you buy. Then repeat. Then scale using the profits!

Book Profits Review: Conclusions

If you are looking to expand your current business or looking to start your own work at home business, BookProfits system and software could be the right fit for you.
You can enjoy the freedom of owning your own business brings and it can also provide flexibility as you can work from literally anywhere (as long as you have an internet connection).
Act now (watch the webinar!) as the sooner you start, the sooner you will earn!
There is so much more that I will need to add to this Book Arbitrage Profit System review as the program is so extensive.
Russell
Related Articles
Book Arbitrage Profit System Review