Kim Perell's Side Hustle Accelerator Review: Quality Course, Budget Price!
Maleah and I have been obsessed with side hustles, investing (come and join our Facebook group!) and passive income for almost a decade now.
We have tried everything and had plenty of successes AND failures.
Alex Becker H-Com 3030 Course Review
SIDENOTE! INVESTING DIVA!
You are invited to
attend a free webinar
by my friend, Kiana Danial. She is a professor of Wealth Management at Baruch College in New York, and has a decade of experience in the forex, stocks and ETF markets.
In this exclusive free webinar, Kiana will reveal her personal secrets and the exact strategies she uses for her university students to:
– Make more in one day getting their money to work for THEM, than they can a MONTH working a 9-5 job.
– NOT having to stick to their screen and analyze the markets all the time
– Start with A LITTLE initial investment
*** Plus – You'll get A FREE copy of her trading hacks e-book just for signing up today!
There are very limited seats available so claim yours now!
I am a big believer in investing in learning before wasting a ton of time and money trying something.
In this Kim Perell's Side Hustle Accelerator Review my friend Mark gives us a run down on his findings.
So, here is Mark….
What I Learned Inside Kim Perell's Side Hustle Accelerator…..
Courses to help earn extra income can be hard on your wallet.
Ramit Sethi's Earnable course is $1,997. It's supposedly a great course, but it ain't cheap!
Laptop Empires sells a course called the FBSideHustleCourse for $397. I know nothing about the course, and it still isn't cheap!
This is the side hustlers dilemma — how to earn extra money without spending money we haven't earned yet.
Enter Kim Perell and the Side Hustle Accelerator course. Kim Perell teamed up with Entrepreneur magazine to offer a reasonably priced course to launch a side hustle. BONUS — if you sign up for Kim's course, you get a free 12-month subscription to Entrepreneur magazine.
Before we dive into the course, let me introduce you to Kim Perell. Kim Perell is an award-winning entrepreneur, bestselling author, executive and investor. She's been a digital marketing technology CEO for the last 20 years, scaling companies from $0 to $1B in annual sales and leading thousands of employees.
Kim began her journey as an entrepreneur from her kitchen table with a $10,000 loan from her 80-year-old grandmother and grew the company to over $100 million in annual revenue.
She went from broke and unemployed to selling her first company and becoming a multi-millionaire by the age of 30. She has been named Business Insider's Most Powerful Women in Mobile Advertising, is an Ernst & Young Entrepreneur of the Year, and was named Entrepreneur of the Year by the National Association of Female Executives.
Kim has been profiled by The New York Times, Forbes, CNN Money, Entrepreneur Magazine, Inc Magazine, Business Insider, and The Huffington Post.
Kim might help us figure out our side hustles.
Why would someone pay $19.95 for the Side Hustle Accelerator?
Because it's far better than paying $1,995! Earning extra income is hard. Kim Perell knows if side hustles were easy, we would all own a yacht and have six-pack abs. The problem is that side hustles are difficult to start (and we can use some coaching).
Kim Perell runs ads for her program on Facebook. After enrolling, new users log onto a simple website. Everything in the Side Hustle Accelerator is straightforward. Lessons are helpful and filled with action steps to keep you from getting stuck. Perell knows how to communicate and motivate. If you follow her advice, you will be closer to starting a side hustle.


What's in the Side Hustle Accelerator course?
The Side Hustle Accelerator course is a basic step-by-step guide for earning extra income. The operative word is "basic." Side Hustle Accelerator is not an advanced business development plan. It's a simple strategy to make money without the risk of leaving your day job, taking on debt, or mortgaging your future.
Not all side hustles are created equal. Side hustles can be services (like walking your neighbor's dog). Side hustles can be products (like selling Kindle ebooks). Side Hustle Accelerator helps you identify the best side hustle for YOU based on your experience and skills.
Side Hustle Accelerator memberships include:
Step-By-Step Guide to Getting Started — 20-page planning guide to finding and starting your side hustle
Kim's Startup 101 Interactive Video Course — comprehensive online video course, including a 24-page workbook, covering the psychology and tactics necessary to succeed in your side hustle
Resources to Accelerate Your Side Hustle Success — side hustle social media community, 1: 1 personal mentoring call with Kim, four webinars, extensive library of side hustle articles, and 6-day social media sprint to spread the word about your hustle
Directory of 100+ side hustles you can start today — searchable database of potential hustles to kick-start your thinking
Exclusive access to the Side Hustle Community — exclusive Facebook group of like-minded hustlers
As you can see, Perell and her team put plenty of time and energy into Side Hustle Accelerator. The goal was to produce a resource depot for new side hustlers.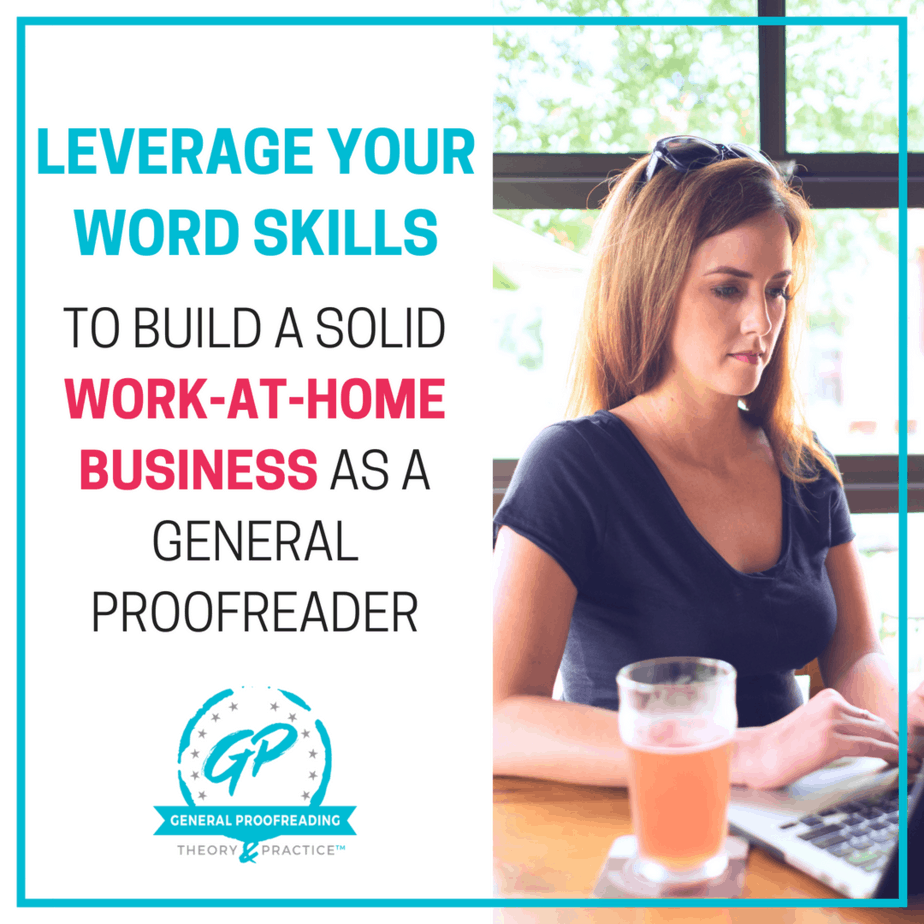 How does the Side Hustle Accelerator course work?
Of course, in order to see the entire Side Hustle Accelerator course you need to buy your own $19.95 membership, but below, I summarize Kim Perell's nine steps to start your side hustle:
Step 1 — Self-Assessment
Thoughtfully reflect on why you want to start your side hustle, what might get in the way, and how you're going to make it work. This section includes six personal evaluation boxes to help you discern your level of readiness to start a side hustle.
Step 2 — Decide What Side Hustle to Start
If you already have a side hustle idea in mind, great! However, if you're still looking for what type of side hustle will be best for you, then focus on leveraging your experience, strengths and passions. This section helps you identify your passions, talents, and skills that might lead to the best side hustle for you.
Step 3 — Identify Your Ideal Customer
The greater clarity you have about your "ideal customer" the more successful your side hustle will be. This section guides you to zero in on the demographics of your ideal customer, and the problem you might solve for them.
Step 4 — Study Your Competition
Find the most successful people doing what you are doing and study their patterns, activities, recommended resources and other actions or traits that play a role in how they run their business. This section helps you look over the shoulder of three of your potential competitors (or people you admire) and what they are doing in their business.
Step 5 — Identify What Makes You Unique
It is critical that you differentiate yourself by using your Unique Selling Proposition (USP). This makes you different and stands out from the crowd. This section will help you figure out the five reasons you are uniquely qualified to start the business you are considering.
Step 6 — Get Clear on Your Product & Pricing
What are you offering that meets the needs of the market you are trying to reach? People must instantly understand what your product or service is and how it will benefit them. This section will help you Create Your One Liner, and One-Pager Sales Sheet.
Step 7 — Solicit Feedback
Don't start building something you think is great, instead get feedback from people so you create a solution to a problem. This section will guide you as you reach out to people you can learn from and who will give you honest feedback. They include sample draft contact emails to make your job easier.
Step 8 — Create an Online Presence
While doing your research, find out where people are spending their time and what resources they trust. This section will help you validate your new business idea by attracting 3 paying customers.
Step 9 — Get Customers
At this stage, it is more important to get going than anything else. This is your chance to build momentum. This section will show you 5 simple ways to get customers and includes several sample emails to save you time contacting people.
Each of the 9 steps includes a short video by Kim Perell to encourage and inform you. At the end of each video is a Take Action step to avoid paralysis by analysis.
Conclusion: Is Side Hustle Accelerator worth $19.95?
It depends on whether you use the course to start a side hustle. $20 is a miniscule amount to pay IF you earn extra money. The course will pay for itself when you get paid… and far more quickly than many other comparable side hustle courses.
However, even if you never earn a dime through a side hustle, Perell's guidance might still save your time and money. Deciding NOT to start a side hustle is probably worth at least $20 too.
As I worked my way through the Side Hustle Accelerator, I delayed starting my side hustle. This isn't the right season to launch my side hustle (a decision the Accelerator helped me reach). If I return to my side hustle project later, then I'll be in a better position to launch because of the coaching I received from the Side Hustle Accelerator.
Other Side Hustle Articles
Kiana Danial Million Dollar Moms Review
$25k to $90k in 3 Months Stock Trading!
How to Make 400 Dollars Fast ($1000+ Potential!)
Qmee App Review: How to Use Qmee to Make Money
How to Start A Bookkeeping Business with Bookkeeper Launch
Kim Perell's Side Hustle Accelerator Review