Here are some of the most unique side hustles you've never heard of! Although most of the things in this list are weird, they do include a few lucrative side hustles to make extra cash.
Disclaimer: There are affiliate links on this page. This means that if you click through and purchase anything, I could possibly make a commission without adding any extra cost to you.
SIDENOTE! INVESTING DIVA!
You are invited to
attend a free webinar
by my friend, Kiana Danial. She is a professor of Wealth Management at Baruch College in New York, and has a decade of experience in the forex, stocks and ETF markets.
In this exclusive free webinar, Kiana will reveal her personal secrets and the exact strategies she uses for her university students to:
– Make more in one day getting their money to work for THEM, than they can a MONTH working a 9-5 job.
– NOT having to stick to their screen and analyze the markets all the time
– Start with A LITTLE initial investment
*** Plus – You'll get A FREE copy of her trading hacks e-book just for signing up today!
There are very limited seats available so claim yours now!
If you are familiar with our articles, you will know that we talk about so many different ways to make money. We have made a lot of money online and we tend to focus on promoting online businesses etc. as a way to make extra money.
There is no doubt that building businesses that you are passionate about will probably provide you the freedom that you need. These are the online businesses that are most popular with our readers:
Freelance proofreading
Any of these businesses can be fantastic and we have made money from all of them. But, sometimes it's just fun to explore the other more interesting ways to make money.
These are 7 unique side hustles you've never heard of (or likely don't know much about!). Some of them can be quite lucrative – if you dare to try them!
Disclosure: Bear in mind that some of the links in this post are affiliate links and if you go through them to make a purchase, I will earn a commission. Keep in mind that I link these companies and their products because of their quality and not because of the commission I receive from your purchases. The decision is yours, and whether or not you decide to buy something is completely up to you.
1) Professional 'cuddler' side hustle ($40 – $100 an hour)

This is probably the creepiest one on this list in my opinion. I would HATE to cuddle a stranger, no matter how much they paid me. The cool thing is that this is one of the unique side hustles you've never heard of that pays extremely well.
Cuddling is really good for us. It helps mood and even our immune system. But, unless you are in a relationship it is very hard to get enough of it to reap the benefits.
Real time spent with other humans is falling rapidly as our social media interactions increase. This will likely have an effect on our well-being in the coming years.
Enter the paid snuggler!
Check out this interview with a professional snuggler.
Yup, you can get paid $100 an hour for cuddling a stranger in a platonic fashion. It is just like signing up for a dating site and creating a profile. People contact you and if it is a good fit, they can become a paying client.
Paid snuggling has to be one of the most unique side hustles you've never heard of! The clients are typically lonely people that just want to improve their mood and feel happier.
Here is a great video that we found that documents a full professional cuddling session. What do you think?
After watching it, I realized that this unique side hustle is not as creepy as it first sounded. I think it probably depends on the people involved.
Becoming a paid cuddler is one of the side hustle ideas you've probably never considered, right? But if you have the right personality then it seems like it could be a really rewarding profession.
All the benefits that the client receives (e.g. increased mood and relaxation) will also help you. Quite different from the stress of the rat race!
You can get started by joining an agency like Cuddlist that helps to connect you with clients.
Cuddling is one of the most lucrative side hustles to make extra cash and it comes with some great emotional and physical health benefits!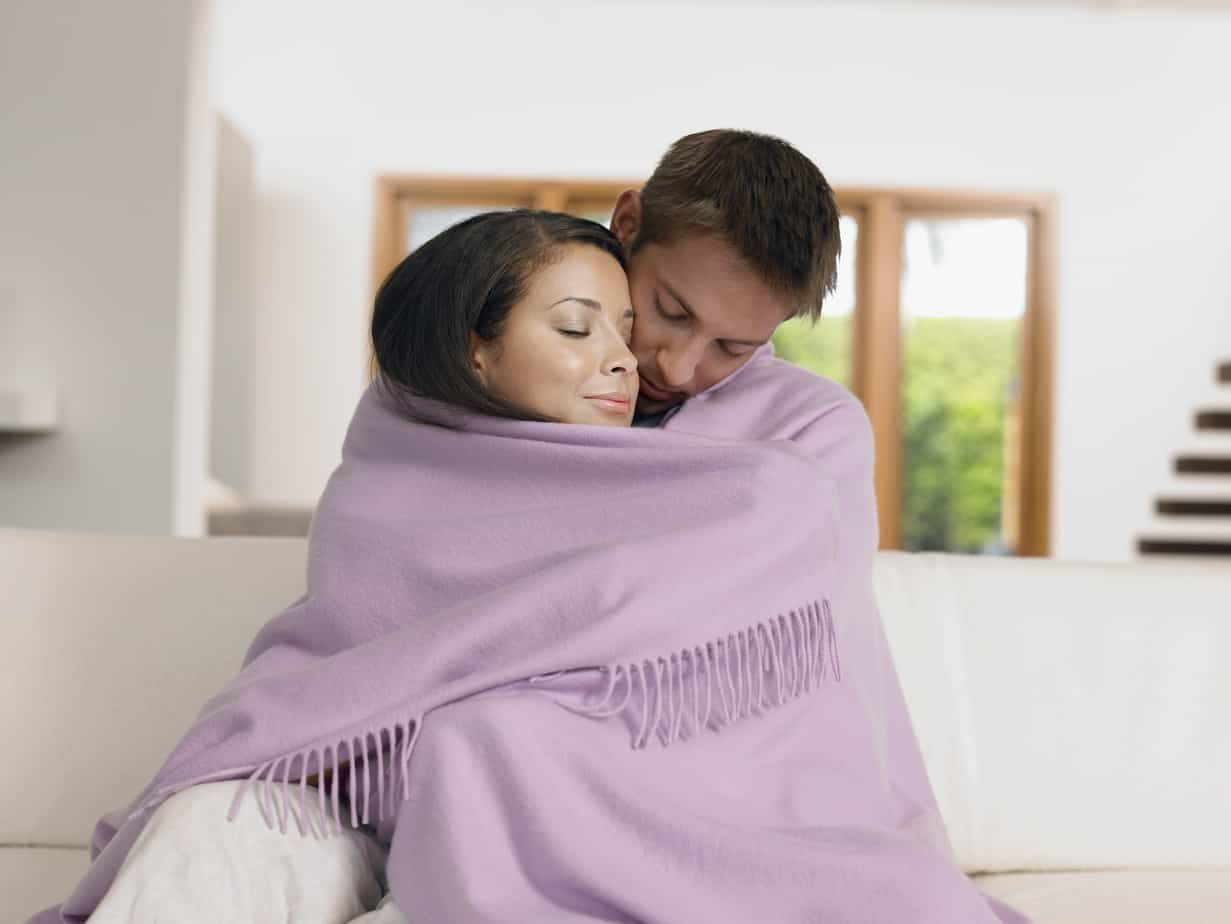 2) Scavenge the b

leachers



There is a secret underground group of people that don't go to football games at their local high school to watch the game. They go because they can make their income from the event.
They don't make money by selling food or drinks to the fans. Nope. They scavenge the bleachers for valuables that people left behind!
Bleacher scavenging is probably one of the creative side hustles you've never heard of.
These people go under the bleachers after the game has finished and try to find all the stuff that people have dropped. This is fine as long as the items are not identifiable apparently….
Valuable items like money, jewelry and sometimes things like watches are all found on a regular basis under the bleachers. Anything that can be sold is fair game!
In our opinions, this is a grey area side hustle. We are taught as kids that the moral thing to do is to try and return property if we find it. You should probably take it to the police station…
The moral aspect is probably why scavenging is one of the side hustle ideas you've probably never considered. It isn't for everyone! The advocates for scavenging claim the old adage 'losers weepers, finders keepers!'.
3) Credit card bonuses
One of our favorite creative side hustles you've never heard of (or have you?) is signing up for a ton of credit card bonuses. People make a lot of money doing this! Maleah and I have made thousands of dollars just signing up for credit card bonuses.
Credit cards can be a gift or a curse depending on how you use them. If you are good at paying off your bill in full, then you could easily be making a few thousand dollars extra in signup bonuses.
The way it works is simple. A bank will pay you a bonus for signing up for their card and meeting the minimum spend requirements. We are talking about $250 – $1,500 per card signup!
It is a very passive creative side hustle that is pretty fun. Hunting for the best deals is the tricky bit. We recently wrote an article all about a great free tool for doing this. It is on a site called Travel Freely that is all about how to maximize your credit card rewards.
You can sign up for as many cards as possible. It won't affect your credit score; it can actually boost it!
This is a very passive and potentially lucrative side hustles to make extra cash. It does require you to be able to spend the minimum amount required to be eligible for the bonus, without buying anything other than your usual stuff.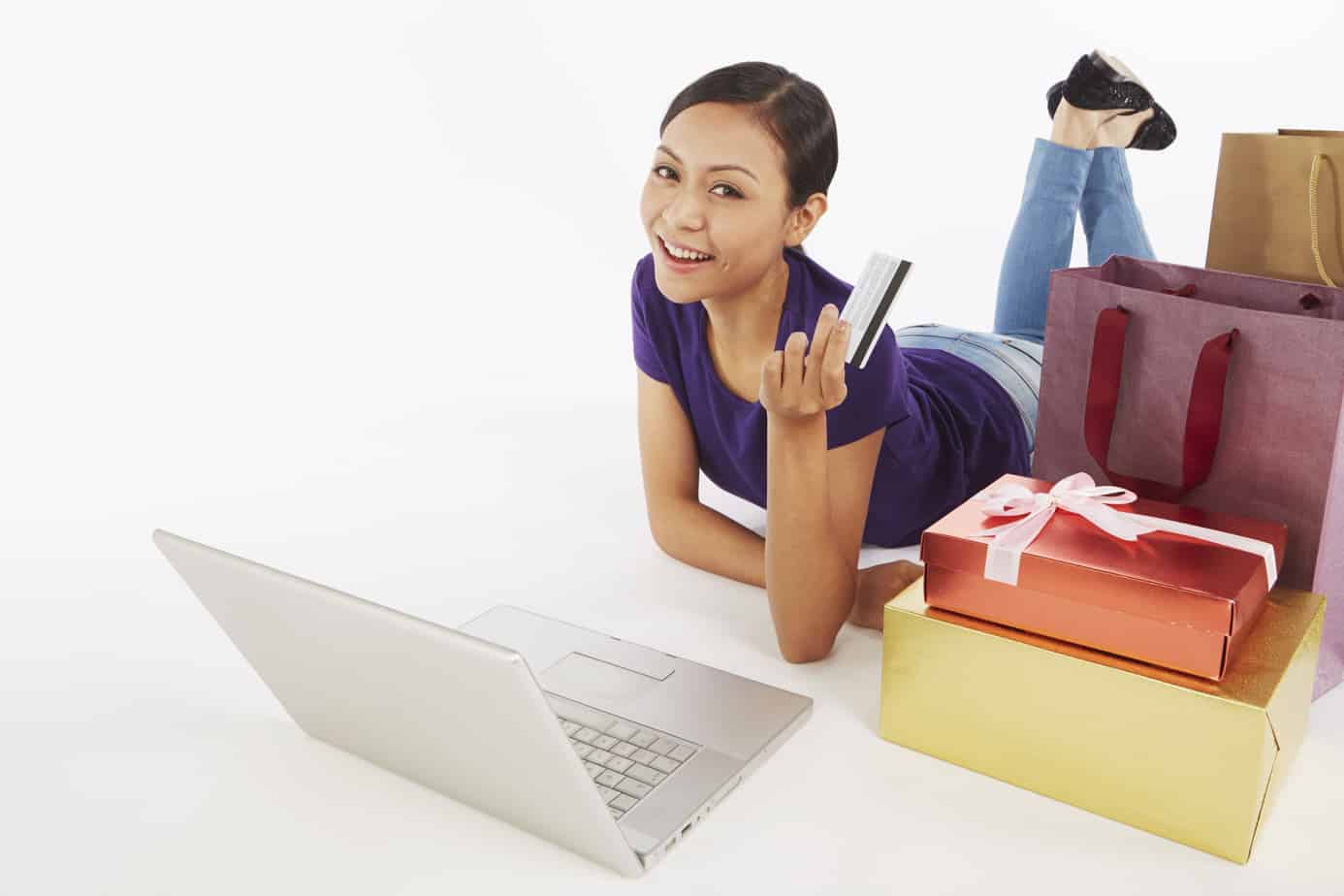 4. Golf ball recovery
This is such a cool and creative side hustle.
Many millions of golf balls get lost every year in the US. Florida is one of the places that golf balls end up in water hazards. Nobody in their right mind would go into the water to collect them in Florida with all the alligators, snakes and snapping turtles, right?
Wrong.
Many people make money from side hustle ideas you've probably never considered and crazy golf ball recovery is one of them.
It is very lucrative. The balls sell for about $1 or more and a dedicated golf ball side hustler can make 6-figures a year.
To make that kind of money you will need to be able to get into the water and scour the bottom for them. This means full on diving gear! It is a pretty risky business unless you know what you are doing.
There are plenty of stories of people being attacked in Florida by alligators etc. This guy got his arm bitten off while trying to retrieve golf balls.
The cool thing is that you don't need to do it in Florida, there are plenty of other states where golfing is popular that don't have death lurking in every pond!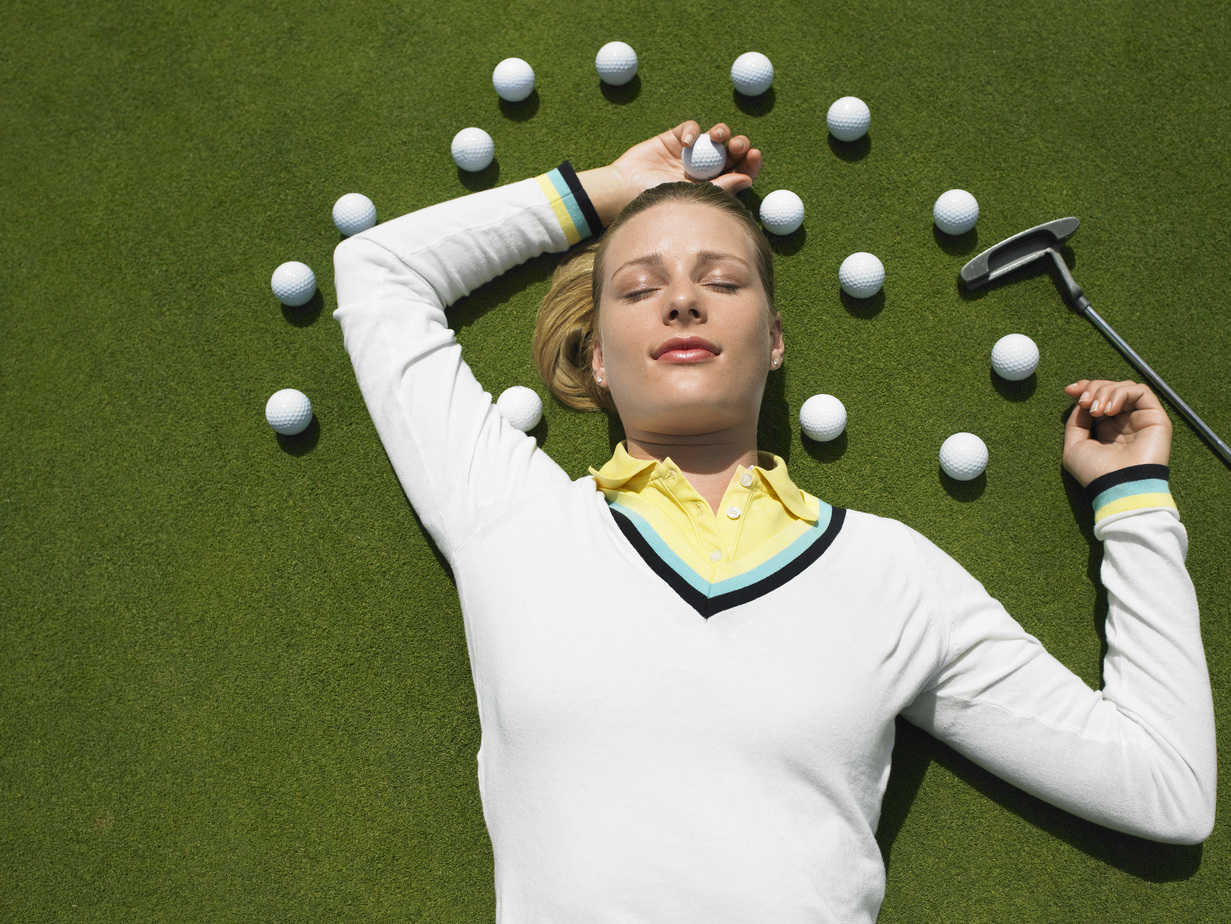 Being able to dive is essential if you want to make the maximum amount of money with this side hustle. It is really the only way to efficiently make money. So, if you are seriously considering it then you might want to learn to dive.
The best divers can collect thousands of balls a day! It is possible to earn $1,000 a day if you are that good!
Diving is an expensive occupation and takes considerable skill and training. You need to be pretty fit and able to perform well.
But being able to dive is not essential to making money as a golf ball retriever.
You can use a long rake to comb the bottom of the ponds from a safe distance. You can also use a fishing net product that is designed for the purpose.
So how do you sell the golf balls once you have cleaned them?
Many places online will buy your collected golf balls. Sometimes there is a minimum purchase amount (typically a few thousand).
You can work as an independent contractor for various companies as well.
If you are not diving for the golf balls, you will probably want to sell them yourself online. Places like eBay are a good place to start.
5. Clean trash in parking lots
Cleaning trash from parking lots is one of the unique side hustles you've never heard of or thought of as worthwhile.
Working outdoors is very healthy and the exercise is pretty good. My friend is starting her own parking lot clean up business and I thought it was a great idea!
It makes a great side hustle because you can work at it after your main job has finished. You can't clean busy parking lots effectively during regular business hours.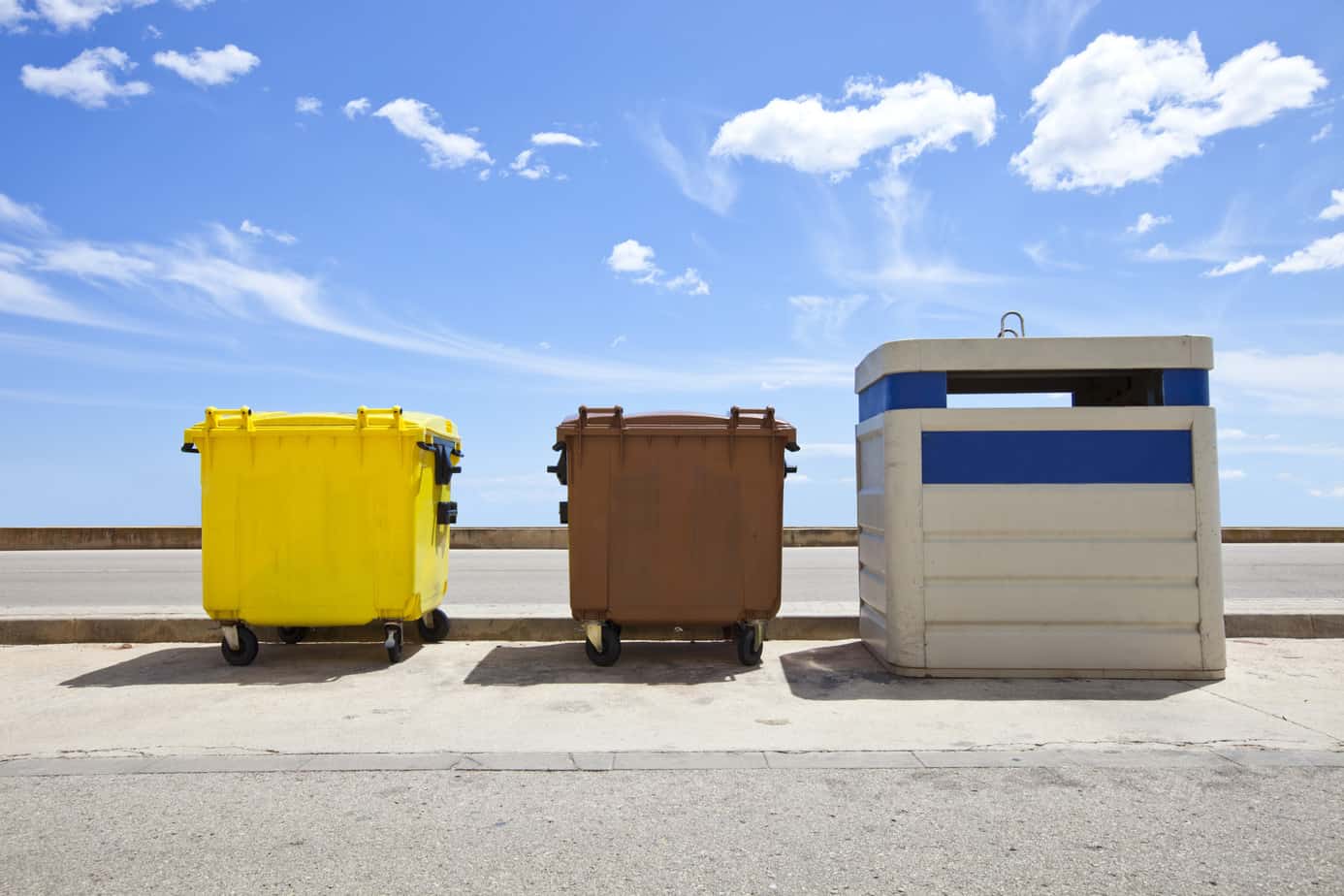 All you need is a good work ethic and ability to sweep up trash and put it into the dumpster. Usually this will be every night. There are so many commercial properties that you can work for!
An easy way to get business is to contact the businesses management companies. The best places are the small commercial properties that you can run around quickly.
The pros of this garbage removal side hustle are:
– Low overhead
– Easy to do
– Outside so good for your health
– The hours are flexible
– Competition is low
– Really good pay rate
You can start hiring people and exponentially growing your revenue. There are stories of people making hundreds of thousands of dollars a year doing this! Check out this helpful article for more details.
6) Online ticket flipping
Ticket Flipping is another one of the creative side hustles you've never heard of or thought was illegal! Reselling tickets is legal though in many states. Despite what ticket brokers and music fans may think or wish.
The buyers and sellers dictate the market, and it is booming.
People these days flip everything and events tickets are no different.
The concept is pretty simple. You purchase tickets to an event well in advance for a low price. When the event has sold out, people will be willing to pay a lot more for the tickets and that becomes your profit.
Honestly, I see it as helping people out. If someone wants to go last minute and the event is sold out, then they can buy from you. Many people think that this side hustle is shady though.
We recently wrote an article all about ticket flipping and how to learn the basics and the more advanced skills required to make thousands a month doing it.
7) Online matchmaking
The final item on our 'unique side hustles you've never heard of' list is matchmaking.
This is the ultimate side hustle if you are the type of person that wants to help people find the love of their life. Working from home as a matchmaker is a dream job for some people!
Great matchmakers can make over $100,000 a year. If this sounds exciting to you then consider checking out Tawkify.com.
Tawkify has a great success rate for making matches. You need to have to enjoy making people happy and have a genuine interest in talking to them about their love life needs.
Understanding what a person really wants in a partner is the key to becoming a successful matchmaker. They will often just give you a shopping list of the qualities that they want, and you have to try to find the best compromise possible.
Conclusions
Hopefully, these are the best unique side hustles you've never heard of and now that you have, you will start making a ton of money with them!
Finding side hustle ideas you've probably never considered can be really exciting. You just never know what your calling might be or what new path you will end up going down.
Many creative side hustles you've never heard of can be very lucrative and FUN. We hope that you find your perfect lucrative side hustles to make extra cash and let us know all about them in the comments below!
Good Luck!
Russell and Maleah
Related Articles
Unconventional Ways to Make More Money
Flea Market Flipping Side Hustle
Start a Freelance Bookkeeping Business from Home
Hopefully this list included some creative side hustles you've never heard of. We have found a few of them to be very lucrative side hustles to make extra cash quickly. There are many side hustle ideas you've probably never considered!